The last days of August: the perfect time for a dip! And why not do it in a beautiful natural pools, surrounded by greenery? For free? Italy offers its visitors incredible water mirrors that seem to invite you to relax, in a day without thinking, in contact with crystal clear water and stunning scenery. Choose one of these natural pools and go, you feel like you are in paradise!
The pool of Venus, Sicily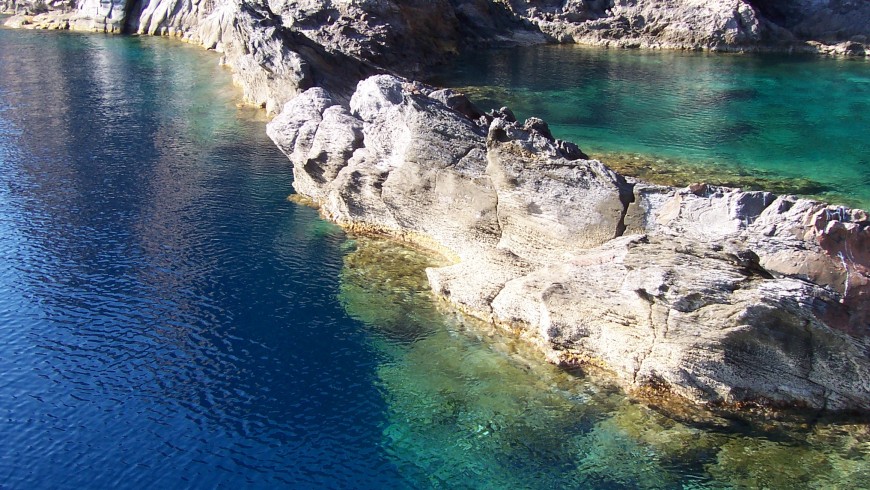 We are in Vulcano, in the Aeolian Islands. The tuff and basalt rocks surround this stretch of crystal clear water, creating a picturesque and unmissable view. It's a really lovely place, a dream destination for snorkelers.
What to do in the surroundings: the Aeolian Islands, which since 2000 are a World Heritage Site, are a paradise for sea lovers and nature. breathtaking beaches, hot springs, volcanoes and wine will make your holiday unforgettable!
Where to stay: for our eco-sustainable holiday, we move towards the island Lipari, where there's the beautiful Cottage Atollo Monte Rosa, with amazing views overlooking the sea.
The lakes of Avola, Sicily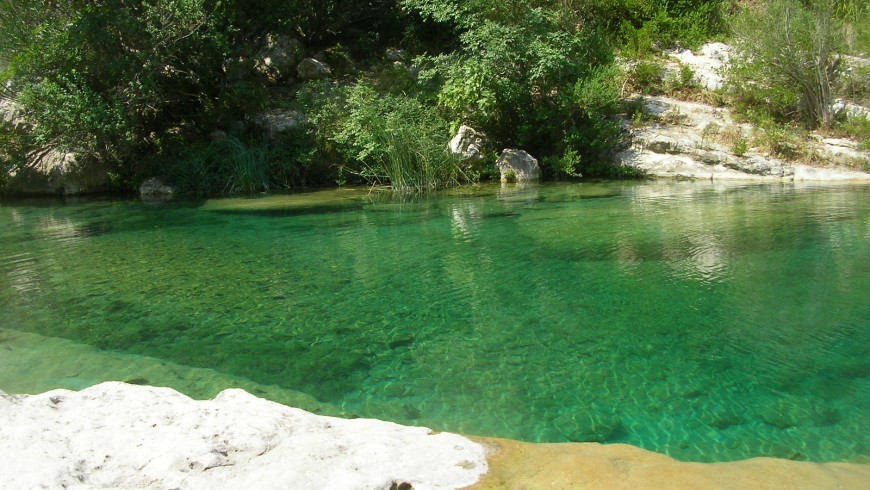 We remain in Sicily, but this time we move inside the Cavagrande Natural Reserve, in the province of Syracuse. Here, surrounded by beautiful nature, there are small natural pools carved into the white stone.
What to do in the surroundings: Nature Reserve is the ideal place for some healthy trekking! You can visit a wonderful Canyon and dive among oriental plane trees and oleanders.
Where to stay: Terra di Solimano invites you to Noto, for a relaxing holiday with swimming pool, solarium, citrus scent and traditional cuisine!
Cave of Poetry, Apulia
We stay in South Italy, towards Otranto. In Roca Vecchia, the sea has carved a beautiful natural pool that is one of the most beautiful attractions in Salento. Here, where once stood a shrine of ancient deities, you can spend a relaxing day.
What to do in the surroundings: spend an unforgettable holiday in the sun of Salento, to discover art and fine cuisine. You can wander at Lecce, among Baroque churches and palaces, discover the castles of Brindisi and discover the Adriatic and Ionian coasts.
Where to stay: in Lecce you'll find the B&B Vico del Sole, furnished with natural materials following Feng Shui principles.
The Frontone, Lazio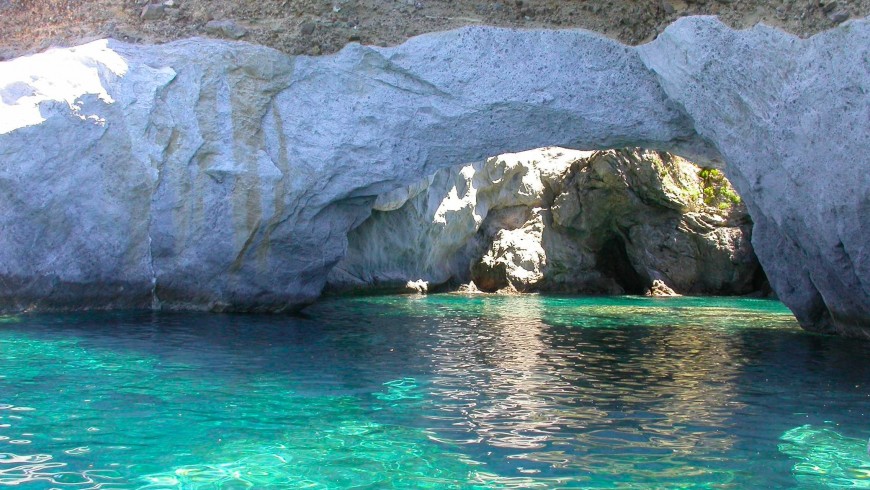 The volcanic activity has created in the island of Ponza a really fascinating place, accessible by sea and by land: a series of shallow-water swimming pools where you can relax and enjoy this turquoise water.
What to do in the surroundings: entertainment, but also history and culture await you on the island of Ponza. Do not miss the Roman cistern of Dragonara.
Where to stay: discover all eco-friendly accommodations of Lazio! Ecological B&B  and biological farms are waiting for you!
Ondine Lake, Sicily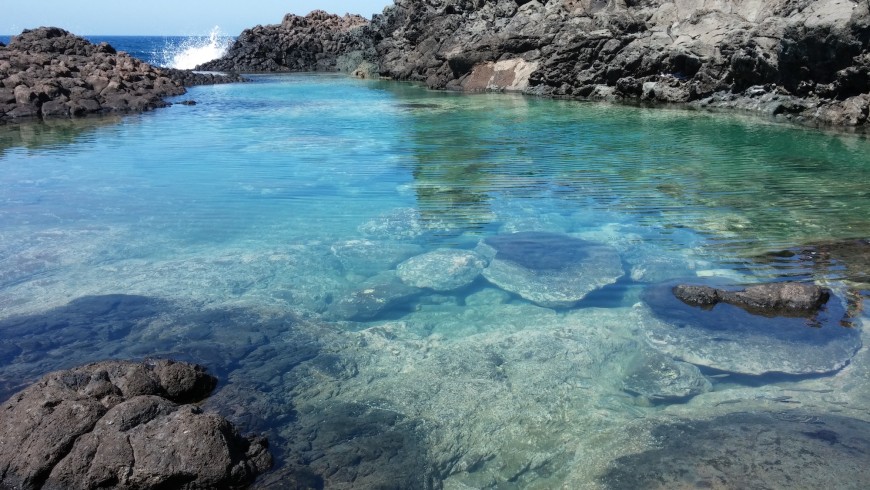 We move on the northeastern side of the island of Pantelleria, where you'll find a little basin carved by the waves that turned it into a wild, natural pool. An oasis of peace!
What to do in the surroundings: in the island of Pantelleria you have plenty to do and see, we will recommend the acropolis of San Marco and Santa Teresa.
Where to stay: a dream holiday in the beautiful Sicily? Make it green, staying in one of these eco-friendly accommodations!
Is Praneddas, Sardinia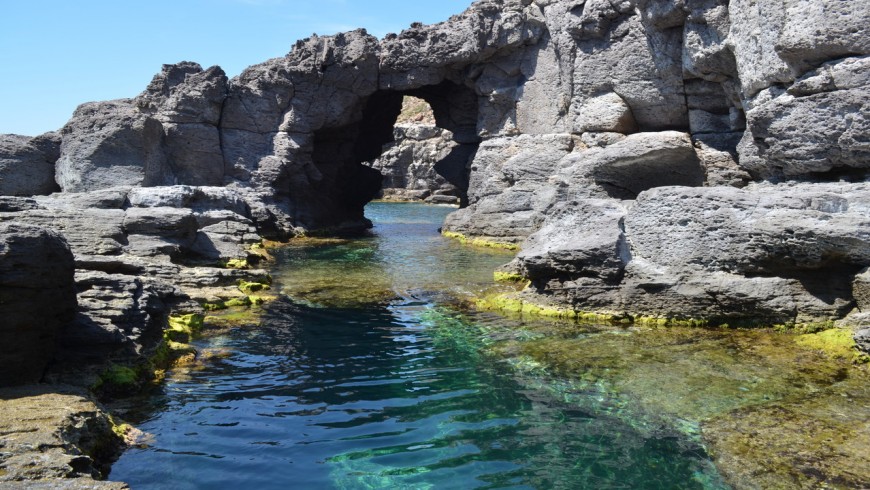 Also on the island of Sant'Antioco you find a truly wonderful natural pool. It is not easy reach, but it is definitely worth considering the clear water!
What to do in the surroundings: the island of Sant'Antioco, in the south of Sardinia, has much to offer: archeology, sea and lots of green itineraries for a memorable vacation!
Where to stay: In Sant'Antioco you'll find B&B Gaulos, which offers cozy and colorful double rooms with private bathroom, some with a balcony and air conditioning. Guests also have a garden with its fragrant lemon tree, ethnic library and free bicycles.
Sorgeto Bay, Campania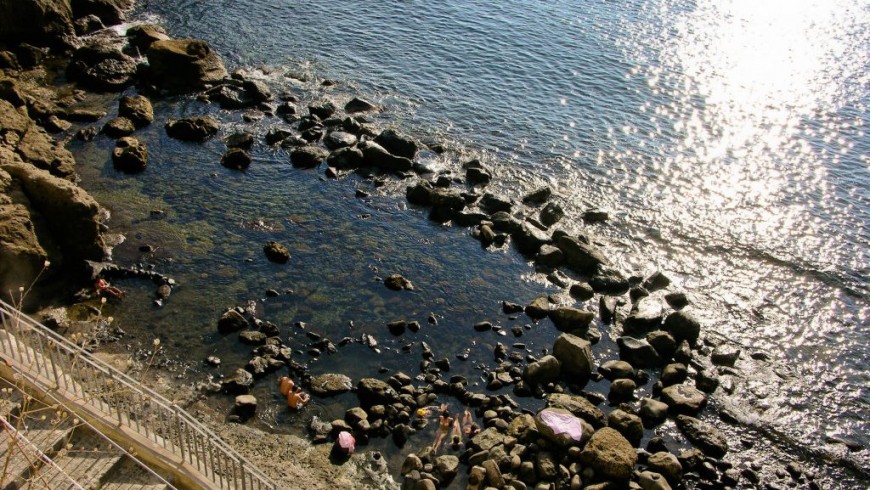 For those who prefer warmer waters, awe suggest you to go on the island of Ischia, in a truly magical place. Here the thermal water and the hot vapors meet and mingle with the sea in the beautiful natural pools enclosed by stones, where you can also dive in the winter.
What to do in the surroundings: Do not miss an hike to Mount Epomeo, offering breathtaking 360 degree views.
Where to stay: on the island of Ischia, a short walk from an ancient fishing village, you can experience a light and green holiday at Casa Vacanze Sofia.
Marina Serra, Apulia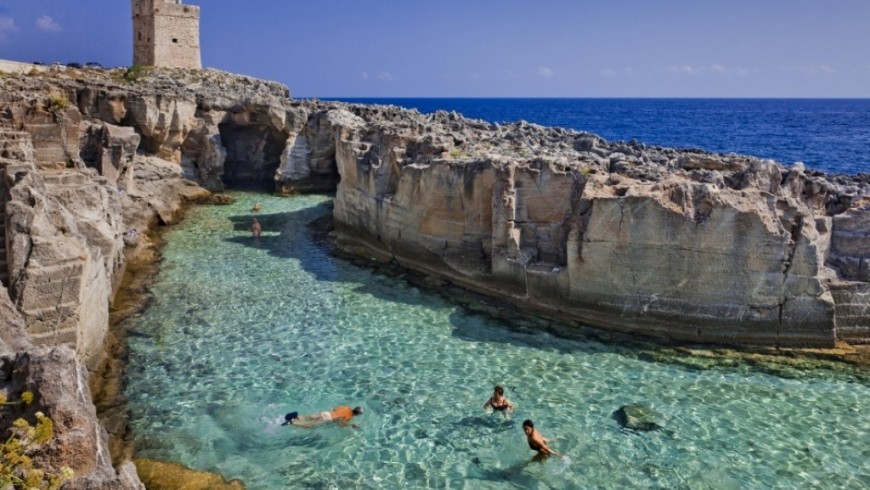 Let's go back to the wonderful Salento, where, in the province of Lecce, lies the pool Marina Serra of Tricase: a beautiful natural inlet characterized by clear water and shallow.
What to do in the surroundings: visit all the charming little town of Tricase, typical of Salento. Do not miss the Pianelle Square with its two churches.
Where to stay: in the historical center of Tricase, there is a cozy, economical and eco friendly B&B. Book now your room at B&B Campacavallo!
Natural pool of Irgas, Sardinia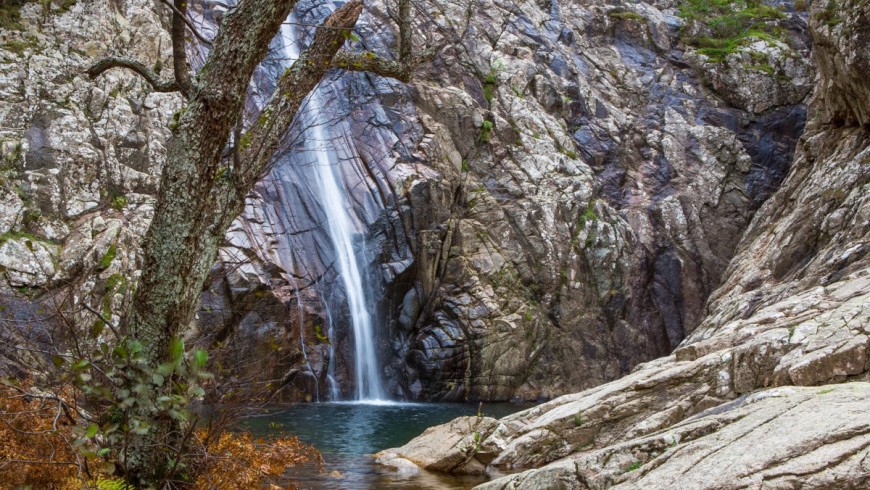 Here we are in the heart of Sardinia, where a natural waterfall make a wonderful pool in Monti Mannu Forest, in a truly amazing setting.
What to do in the surroundings: continue the path and you will reach the large waterfall of Muru Mannu and the Rio Linas Falls.
Where to stay: plan your holiday in Sardinia staying in these beautiful eco-friendly accommodations!
Punta Cavazzi, Sicily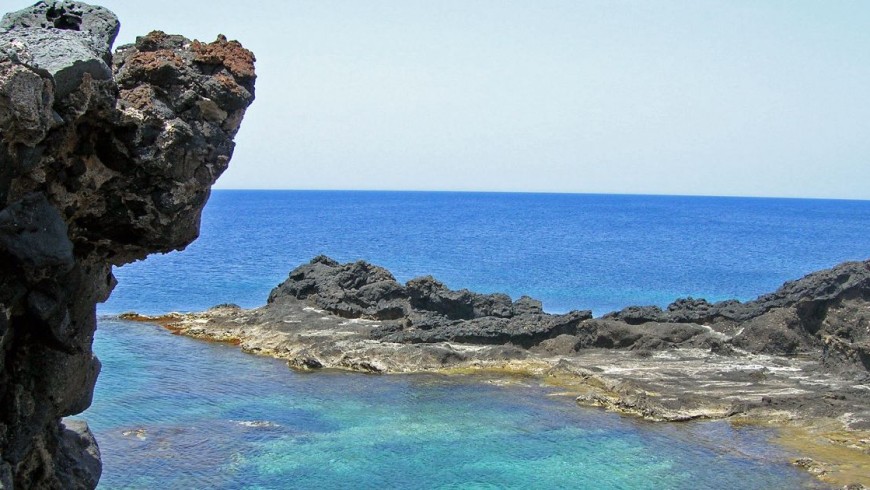 Just below the lighthouse of Punta Cavazzi, there's a body of water enclosed by a cliff ahead. We are in the beautiful Ustica, in what looks like a slice of heaven.
What to do in the surroundingss: do not miss the marine reserve of Ustica for a unique and unforgettable experience to discover the pristine sea and its life.
Where to stay: Book your apartment where the wheat, melons, peas and lentils grow by the sea. The Farm Pagliuzzo awaits!
You know other natural pools in Italy? Share with us your travel and your dives!
You might also like: