If I tell you spa treatments, fine wines, bike routes, rafting and local food you have an uncontrollable desire to leave and travel? Then follow me to discover the beauties of the Taburno Camposauro Regional Park, in the province of Benevento in Campania.
Taburno Camposauro Regional Park is a lesser-known place of the Campania Region (South Italy), so different from the most visited places of Sorrento and Amalfi Coast. It's also a authentic part of Campania, where you keep intact magnificent small villages and unspoiled nature.
Far from the tourist clichés of Italy, here you can live as a local, staying in an organic farmhouse and tasting amazing local products accompanied by a glass of Aglianico, the local wine.
The natural park of the Taburnus welcomes you more as a traveler not as a tourist: you can talk with local people, visit the traditional festivals (such as the Carnival of the Months) and walk in the pristine nature of the park.
Here are our tips to make your trip truly sustainable and unique!
What to do in the Taburno Camposauro Regional Park?
Things to discover in this part of Italy are many and it would be impossible to list them all: the Regional Park Taburno Camposauro offers natural beauty, but also resources of historical and cultural interest.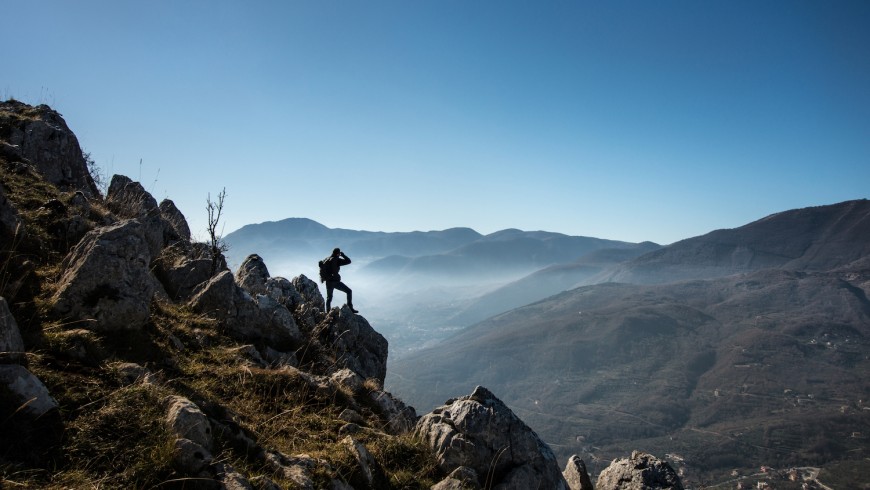 Between history and nature, you can not miss the wonderful eon-cultural route, at north of Solopaca, that will allow you to discover Roman villas, Samnite fountain, churches, archaeological finds along the cultivation of vines that were growing already in Roman times.
Discover the Pietraroja fossil deposits and its museum, or venture into the gorges of Caccaviola by canoe. Unexpectedly you discover beautiful scenery, uncontaminated nature made of waterfalls, natural and clear pools, and a lush wild vegetation.
Perhaps what is most incredible of the Taburno Camposauro area is the village of Sant'Agata de' Goti, an ancient city perched on the plateau of a tuff hill. Getting here is exciting and its streets, its roofs, the monuments will leave you breathless. And from here an interesting itinerary begins, to discover the beautiful landscapes of Benevento region.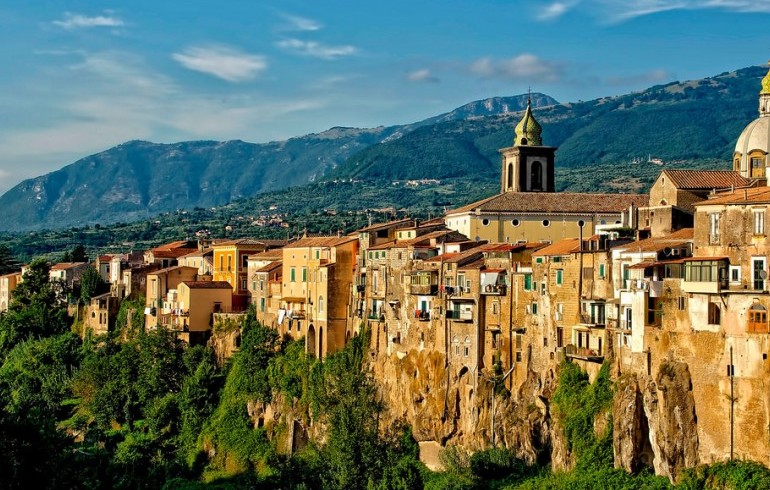 Where to stay & eat
There is a place at the foot of Mount Taburno, among forests of beech and chestnut and an enchanted nature that is the perfect place to discover the most beautiful Campania's tourist destinations. It is a farmhouse in green architecture, in the countryside, where you breathe a typical Italian atmosphere. The large garden, surrounded by exuberant nature and different depending on the season, welcomes you with comfortable lounge chairs and hammocks where you can relax, read a book, or get a tan.
The 3 apartments are suitable for every need, from the couple looking for a romantic holiday to the family. In the restaurant you can enjoy delicious and traditional dishes prepared with seasonal ingredients. There are plenty of dishes for vegetarians and coeliacs. Casa Lerario is a farmhouse that you will not easily forget.
Just outside the front door of House Lerario, before you, a world opens up. A world to discover by bike, through the many cycle-paths, or riding a horse in romantic excursions.
You're in the heart of Campania, and from Casa Lerario nothing is too far. Book now the apartment that suits you and share the adventure of an unforgettable journey into the Taburno Camposauro Regional Park.
You might also like: