I've been in Verona several times, but I always tend to go back, because Verona fills your heart. It is a city on a human scale, you discover it slowly, by foot, but this does not detract from its richness. The capital of Veneto is rich in history, culture, gastronomy: all travelers will love the soul of this beautiful typically Italian city, for one reason or another.
Among Churches, monuments and beautiful squares, the list of things to do in Verona is really endless. My advice is to start from the beautiful Piazza Bra with the famous and incredible Arena and then get carried away by the city itself. Its old town (mostly pedestrian zone) will take you on a journey through art and history. Lovers can follow the traces of Romeo and Juliet, between history and legend, and experience the sights of the Shakespearean tragedy of the two young lovers: the famous balcony of Juliet, Romeo's house to the grave of the girl.
Or you can orient yourself to a journey through the history of the Scaliger family in Piazza dei Signori, and the picturesque Scaliger Tombs.
Walking in the center you can admire the elegant Romanesque churches, Renaissance palaces, the beautiful Piazza Erbe, the romantic alleys, where you'll find small inns with inviting aromas and flavors, then you'll head towards the Adige river that crosses the entire city. Here you will find one of the most spectacular view of Verona, the Stone Bridge.
Do not miss the Garden Giardino dei Giusti, a hidden gem of the city. I found it out by accident several years ago, and since then I keep it as a special memory. Even Cosimo De'Medici, Goethe and Mozart went this way to admire this beautiful Italian garden, with beautiful cypress trees, a hedge maze, statues and inscriptions, that become forest that climbs the hill. And here the view over the city is breathtaking.
Where to stay in Verona?
A short walk from downtown, you'll find the perfect place to stay, so you can see Verona by night, when the lights create a magical atmosphere.
It is a small and very welcoming bed & breakfast, in a quiet residential area. The B&B La Casa di Paolo offers a suite with ante-room and private bathroom, free parking and a rich, delicious organic breakfast, sweet or savory according to your preferences. The house is connected to the center and to the station by bus, so you can enjoy the city without a car.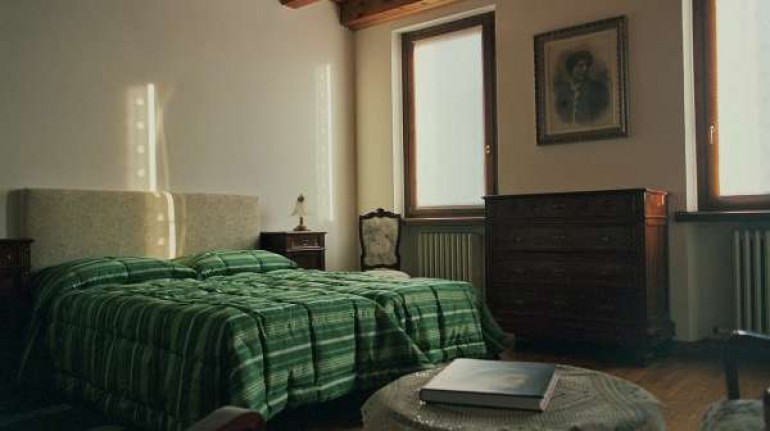 If you want to spend a longer holiday in Verona do not miss its incredible surroundings: Lessinia, the Valpolicella and Lake Garda await you with numerous routes through history and nature. And the bike lovers will find many cycle paths to discover, for example:
From Garda to Verona on bike
Cycling from Verona to Vicenza
Cover photo by Garen Meguerian via Flickr
You might also like: