Crystal-clear waters, wild coves, and breathtaking cliffs. Here we are on the Riviera delle Palme, an enchanting and renowned area of Liguria. Specifically, we find ourselves in Bergeggi, a picturesque destination perfect for lovers of the sea, pristine nature, and local traditions.
Bergeggi, between beaches and protected islands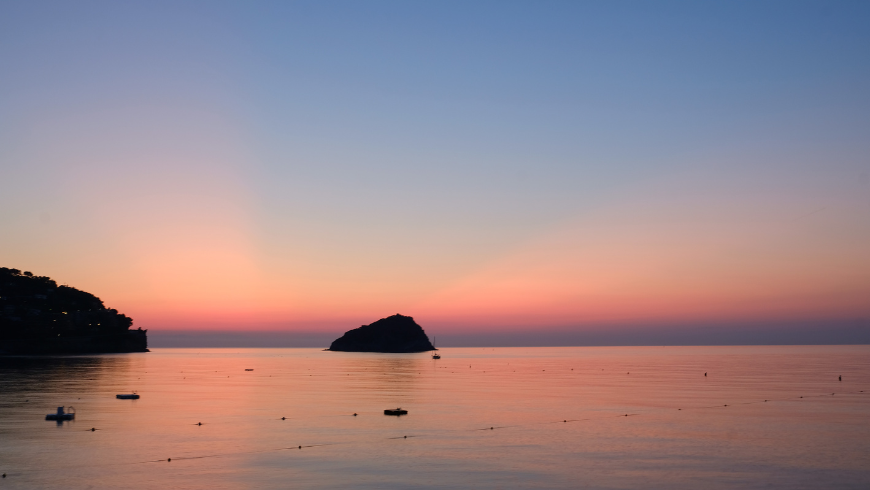 Suspended between mountains and the sea, this small town (with just over a thousand inhabitants) is ideal for taking a break from the hustle and bustle and experiencing moments of absoluterelaxation. Despite its small size, the village offers numerous points of interest and activities. However, its beaches are undoubtedly the main attraction for travelers. They offer a wide range of choices between pebbles and finesand, whether you love rugged coves or equipped bathing establishments.
For example, there is Punta Prodani, a little secret corner accessible by boat or via a path that starts from the charming Lido delle Sirene. While the beaches impress us with the color of the sea and their beauty, it is the island that makes us fall in love with Bergeggi. About 250 meters from the coast, a cone of limestone covered with Mediterranean scrub emerges from the sea, reaching an altitude of 53 meters at its highest point.
The island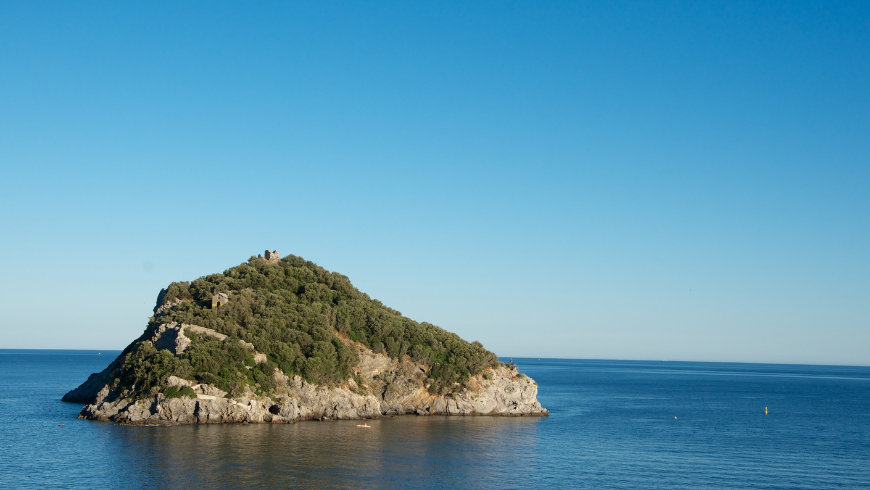 The island, also known as Sant'Eugenio Island, has been a Marine Protected Area since 2007. It preserve incredible biodiversity and extraordinary seabeds, caves and small coves, as well as legends and ancient history. Despite its small size, it boasts numerous historical and archaeological sites. A large circular tower from the Roman era, topped by a square-based tower from the medieval period, and a Paleochristian church with an attached monastery, likely added in the 11th century AD, all adding significant historical and cultural value to this impressive place.
You can easily organize trips for kayaking, diving, and snorkeling to admire the fantastic marine world that inhabits these waters, exclusively in designated areas.
Finally you can't miss the Grotta Marina di Bergeggi, a karstic cave dating back approximately 200 million years. You will find it between Torre del Mare and the town center.
The village of Bergeggi
The small town is located on the slopes of Mount Sant'Elena, in an elevated position compared to the sea. Narrow streets and pastel–colored houses with typical terrace roofs form small clusters scattered among olivegroves and vineyards, descending towards the sea through alleys. From the village and the surrounding hills, there are plenty of opportunities for walks and nature trekking.
The surroundings: Noli and Spotorno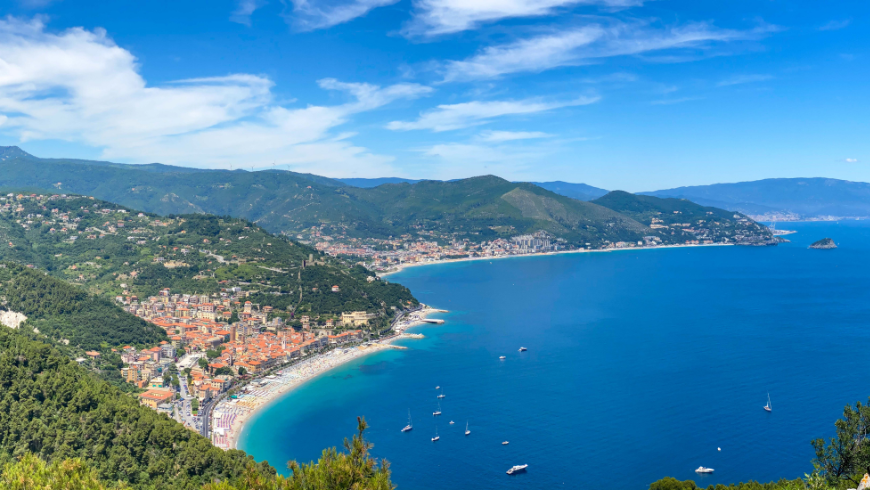 In the vicinity of Bergeggi, there are certainly enchanting places to visit. We have chosen Spotorno and Noli.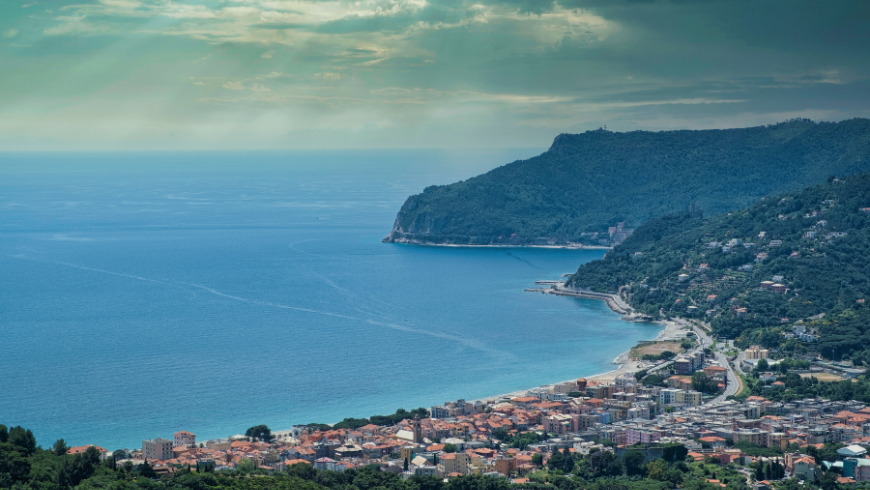 Spotorno embodies the genuinecharm of Liguria. Behind a golden expanse of sand lies an ancientvillage waiting to be discovered. With its narrow and picturesque streets, colorful houses, and squares, it welcomes you with an authentic atmosphere.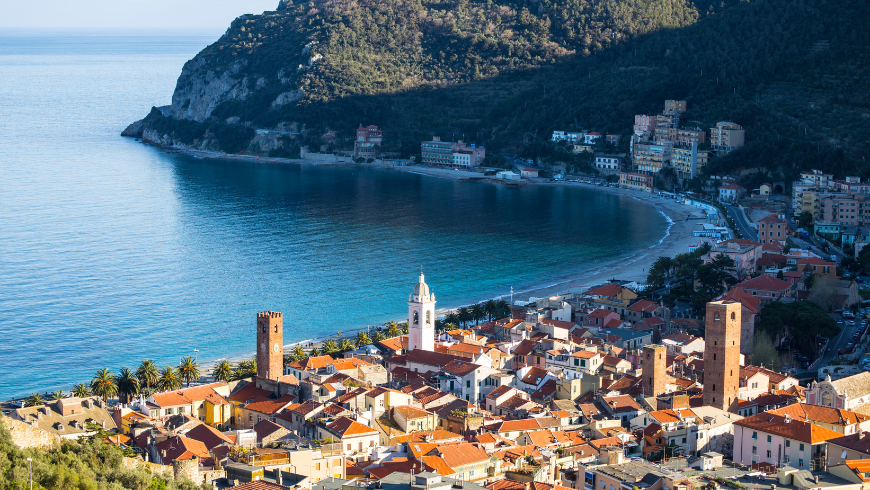 Noli is also an enchanting seaside village. Its historic center, surrounded by medievalwalls, holds a treasure trove of riches that tell of its glorious history as the Fifth Maritime Republic and its present as one of Italy's most beautiful villages. We immerse ourselves in the narrow streets to explore the treasures of Noli. From the magnificent towers to the majestic castle overlooking the city, to the evocative cathedral and other precious palaces and monuments of great historical and artistic value.
Where to stay for a sustainable vacation in Bergeggi and the Ligurian Riviera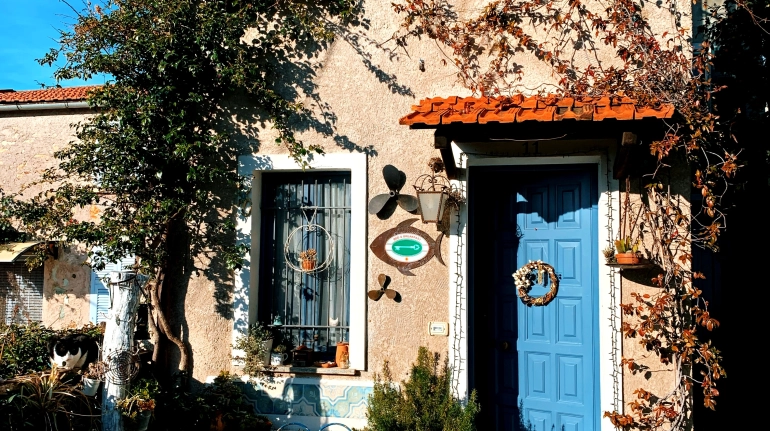 It is precisely on the hills between Noli and Spotorno that we have chosen our base. Cà de Badin is a small, typical, and charming family–runB&B immersed in nature. With organicbreakfasts and traditional buildings, you can live a slow life guided by eco–sustainability and respect for traditions.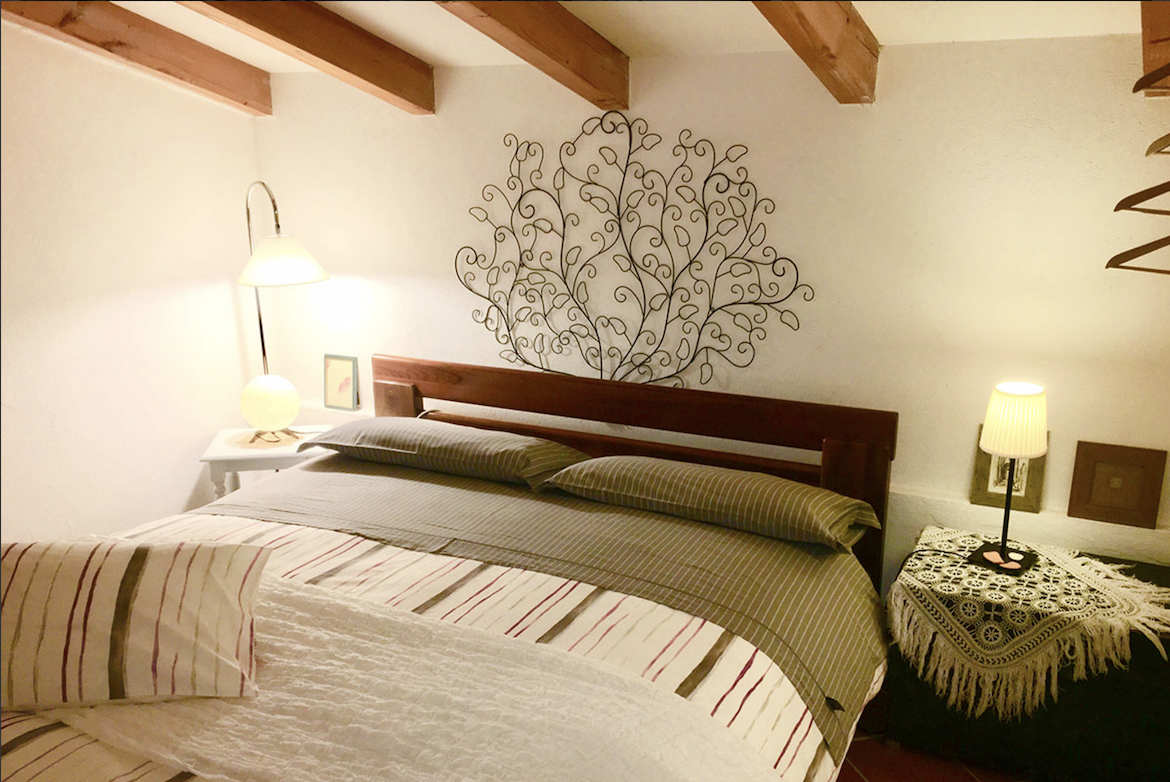 And it is from here that we set out to discover the postcard-perfect beaches of Bergeggi, the narrow streets of Spotorno, the islet, and the incredible wonders of the Ligurian Riviera. Do you want to come with us?