Have you ever dreamed of having a Robinson Crusoe experience on a small island away from everything? Ilha da Tartaruga awaits you among the most pristine landscapes of Portugal, in the Alentejo!
Who says that to experience an exciting and unforgettable holiday you need a thousand attractions? Isn't nature an attraction that changes daily and at every step?
Living busy and chaotic lives, we tend to forget that it takes very little to feel good. A beautiful landscape in the company of yourself or a friend (that you've known forever or just met) can be enough to rediscover the pleasure of small things and deep gratitude for life itself, to relax and thus rediscover well-being. There is a place where Portugal meets Spain that offers all this and much more. A special place that is worth discovering and experiencing.
Ilha da Tartaruga: a unique place to discover the Alentejo region
Ilha da Tartaruga is a small oasis of peace located in southern Alentejo, a historical area of ​​Portugal, south of Lisbon. It is a region of white and blue villages, castles and endless plains, olive groves, and sunflower fields. A little-known area of ​​Portugal, but characterized by a unique and suggestive charm. Right on the border with Spain is a lake formed by the Chança River. Here there's a small islet, here is Ilha da Tartaruga, the last outpost of Portugal.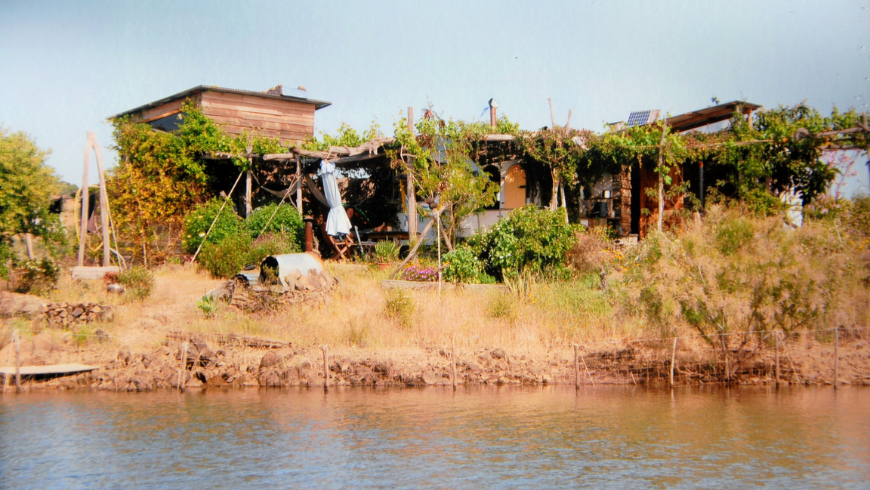 Among the organic gardens, Tânia and Theo have created small buildings with huts and caravans, decorating them with love, wood, and respect for the environment. And it is here that they welcome tourists from all over the world eager to live an out-of-the-ordinary experience. They do this by sharing with them a lifestyle in communion with nature, made up of swimming in the lake, vegetarian lunches with locally grown products, and relaxing under the stars or in the hammock. And so anyone who lives an experience in Ilha da Tartaruga discovers that fun also comes unexpectedly, far from the cities and the most tourist places.
In addition to enjoying the contemplation of the beauty of Alentejo's nature, Tania and Theo's guests can also take yoga and meditation classes, request a massage, learn some secrets about organic gardening or even take sailing and fishing lessons.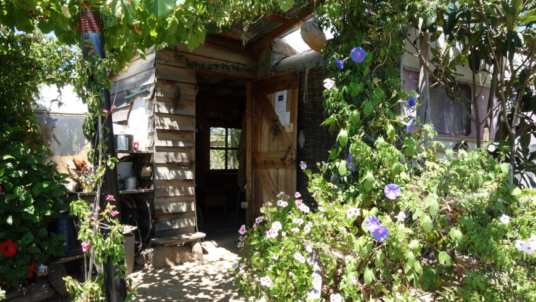 Everything is sustainable in Ilha da Tartaruga. Electricity comes from the sun and is enough to light up the evening, and recharge laptops and phones; the hosts store and reuse rainwater; each material finds a second life. But what Tânia and Theo want to do is not simply find a greener way to maintain a modern lifestyle, but to look for a happiness-oriented lifestyle that reminds us that we are part of nature itself.
The surroundings of Ilha da Tartaruga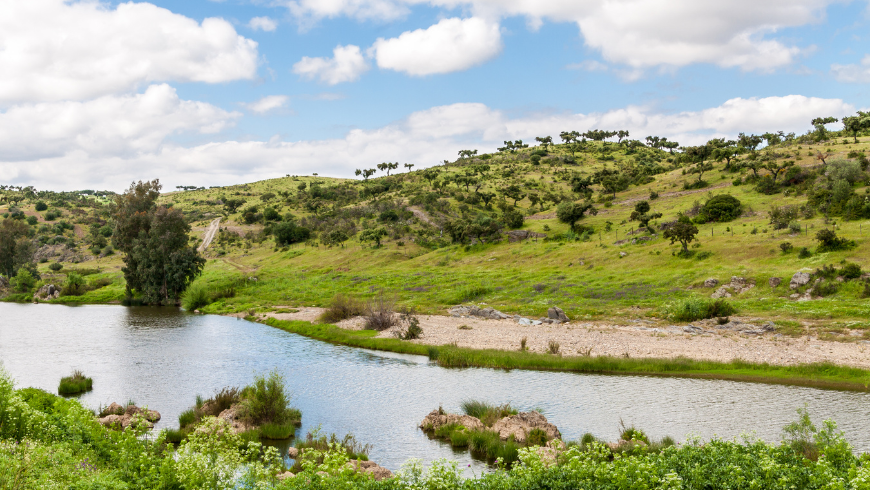 Spending a holiday in Ilha da Tartaruga is truly incredible, a unique adventure that you must live to the full. But this unusual accommodation can also become the perfect starting point to explore the wonders the Alentejo region offers. It is the largest region of Portugal and one of the most authentic, and it can bewitch every visitor. In its territory, which occupies a third of the country, arid golden plains, vineyards, pristine beaches, suggestive medieval villages, and cities of marble follow one another.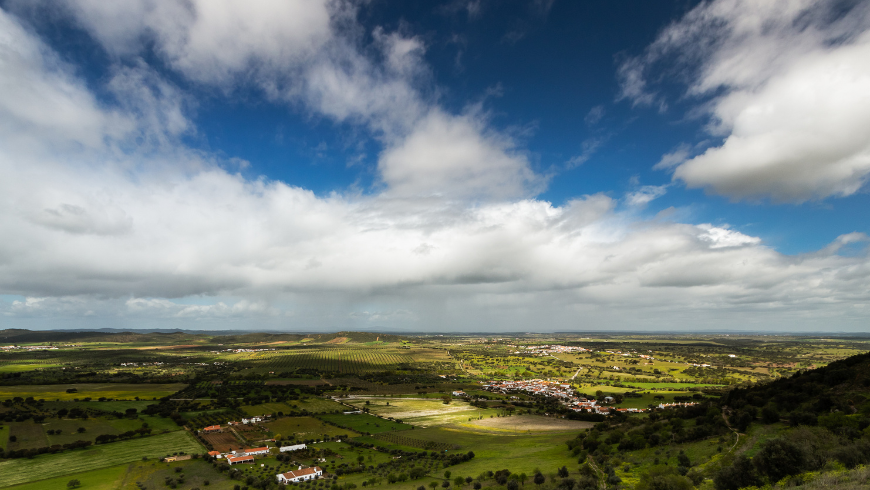 Among the places to visit closest to Ilha da Tartaruga, there is certainly Mértola, a real open-air museum. With its castle, its church that was once a mosque, and the maze of alleys, this candid town tells us of its Arab history. Here every two years they held a beautiful Islamic festival. Music, craft stalls, and decorations seem to teleport us to North Africa.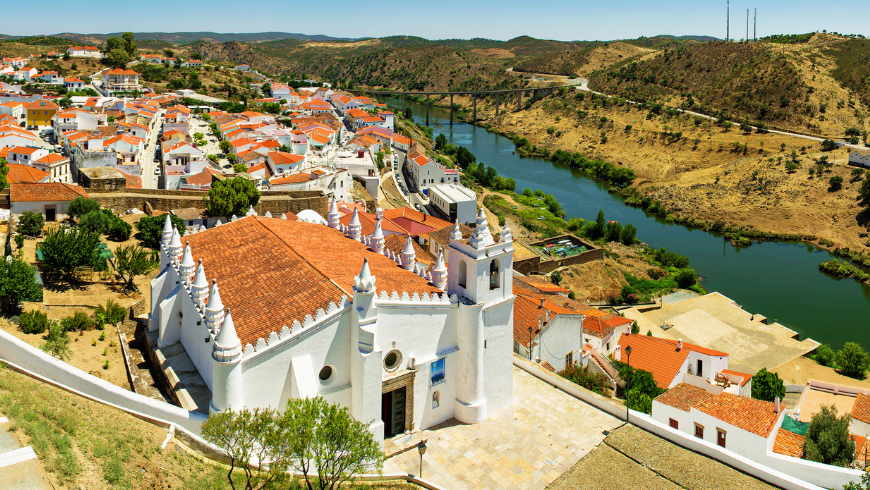 Mértola is located within the Guadiana Valley Natural Park. It's an area rich in rare plants and animals, including the black stork declared endangered, but also a place of extraordinary scenic beauty and an ancient mining center.
What to eat in Alentejo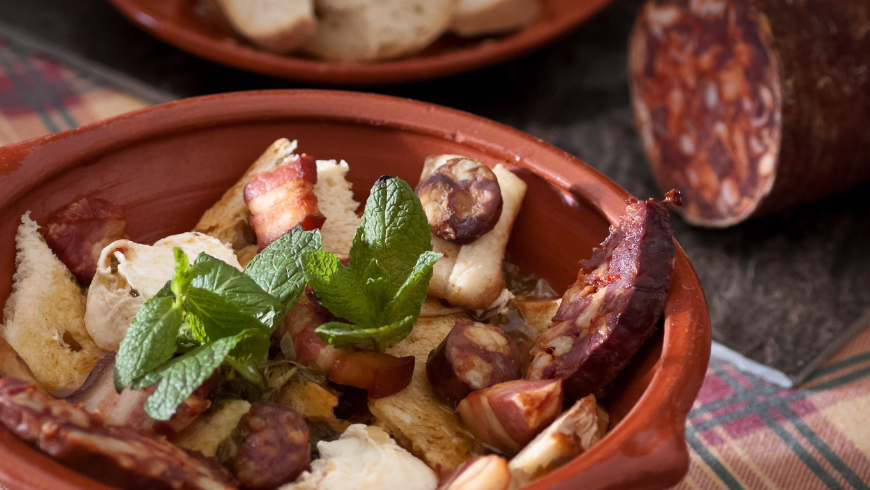 The Alentejo region is strongly anchored in its traditions and you can see it also in its cuisine, which is still very authentic. It is in fact one of the most popular in all of Portugal. Bread, black pork, cheeses, and, on the coast, fish are the basic elements of a cuisine to be savored with a glass of local wine!