Japan as a whole, and its flora and fauna in particular, are distinctive due to climatic circumstances, geographical position, and natural origin. Its nature, like the country itself, is so incredible that it is impossible to put into words.
What do you know about the nature of Japan? It is not limited to Cherry blossoms and Mount Fujiyama; these two charming splendors are widely known all over the world. In Japan, you can see a huge amount of the stunning beauty of nature.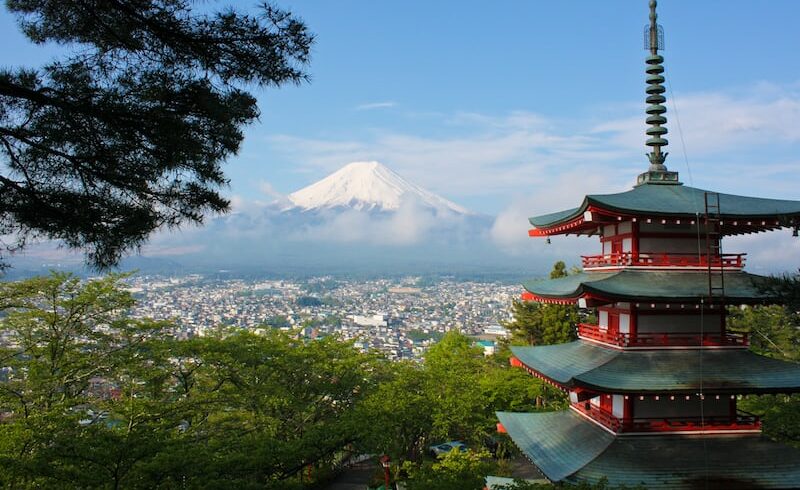 From any major Japanese city, you can get to the mountains pretty quickly, so there are a lot of opportunities for hiking in the country. Choose from a variety of options for any level of training, from easy walking trails to serious mountain travel routes for seasonal climbing and rock climbing. Of course, it is worth remembering that before going hiking on scenic trails, it is necessary to take the eSIM card in advance to always be in touch.
Mountain hikes allow you to see incredible natural beauty: waterfalls, geysers, crystal-clear rivers, and breathtaking panoramic views. A vacation in the mountains is often a time of unity with yourself and nature and a break from social networks. However, think about a virtual SIM card, eSIM for Japan, to have internet access just in case. Install the Yesim application on your iPhone or Android and use its benefits.
Breathtaking waterfalls of Japan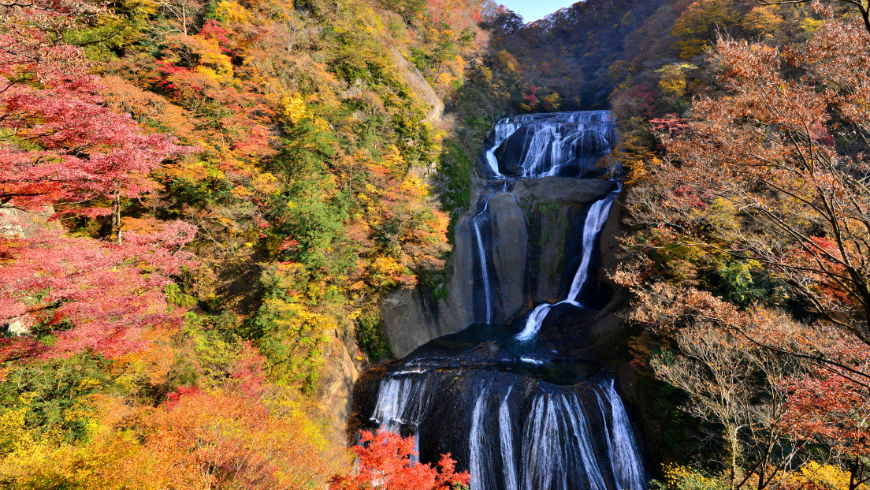 Fukuroda Waterfall is considered one of the Three great waterfalls of Japan, along with the waterfalls of Kagon and Nighy. And it is incredibly beautiful! We advise you to take a ride around the suburb of Daigo by car. Use the benefits of the eSIM card and get internet traffic to navigate while driving. Your eyes will drown in the incredible mountain forests and rice fields that stretch along the road on the way to Fukuroda Waterfall.
A trip to the Kegon Waterfall in the autumn season may change your whole life. A stunning landscape consisting of red, yellow, and golden autumn colors, as well as a magnificent water stream that falls with all its might, will surely motivate you to come to this place again one day.
If you want to be inspired by the autumn colors in the Hokkaido region, we strongly recommend a wonderful place where you will find the so-called twin waterfalls, known as Ryusei-no-taki and Ginga-no-Taki. Use a virtual SIM Card and share breathtaking pictures on social media! Without a doubt, Sonke can be called a real treasure of Daisetsuzan National Park and a very popular place to admire autumn leaves in Hokkaido.
Komadome Waterfall is one of the least famous Japanese places for admiring leaf falls, a kind of hidden pearl of the prefecture. The surrounding wildlife, where no human foot has ever set foot, literally drowns in bright colors in the autumn. In general, everyone who is planning an autumn trip there should discover this secret wealth of Japan. The place where it is located is very quiet, it sets you up for a philosophical peaceful mood. Using a digital SIM card you can book transport to get there or an excursion.
Fascinating volcanoes of Japan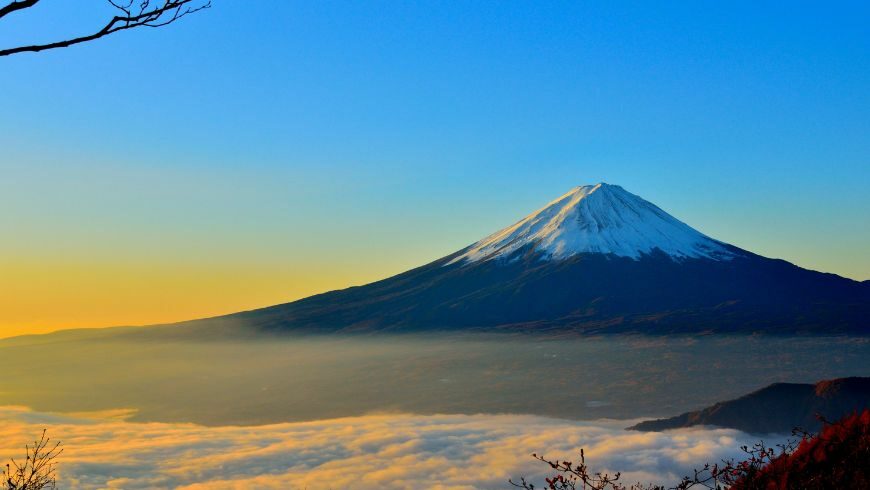 The Japanese islands are home to 13% of all volcanoes in the world. Some volcanoes in Japan are considered very dangerous because of their high activity. They are constantly monitored.
Fuji is the highest point in Japan, rising as much as 3776 meters above sea level. The locals treat Fuji with great respect and awe, considering it a sacred place. The volcano is open to the public in the summer, and anyone can climb to the top of the mountain to admire the famous sunrise. Electronic SIM cards will help you to be available all day long as well as share amazing photos instantly.
Asama is Japan's most active volcano. The island of Honshu is 140 kilometers from the capital. It stands 2544 meters tall. It is particularly appealing because it is always smoking. Its eruption in 1783 destroyed numerous communities and claimed the lives of almost a thousand people.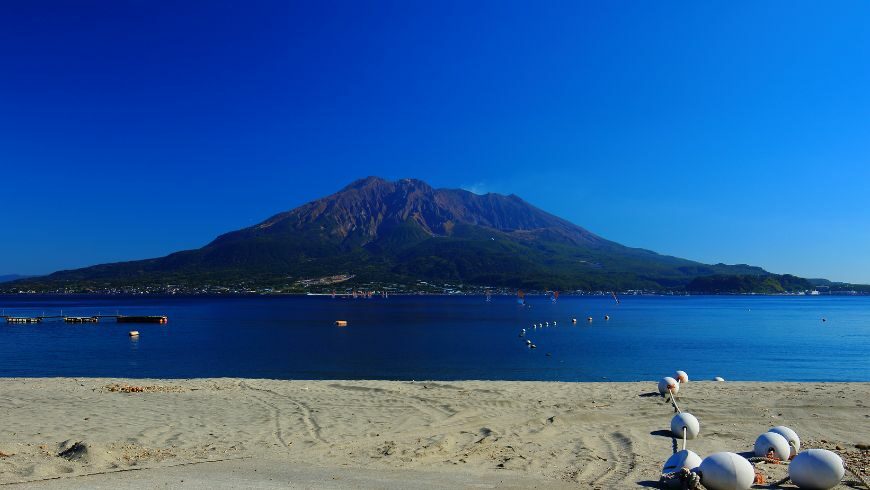 On the Japanese island of Kyushu, there is another active volcano, Sakurajima. It was located on a separate island until 1914. However, due to the eruption, magma joined it to the mainland, and this isthmus is currently used as a tourist route. In August 2013, it blasted off another column of ash weighing 200 thousand tons and reaching a height of 5 thousand meters.
Oyama is Japan's bloodiest volcano. It is located on the island of Miyake, and despite its low elevation of 815 meters, it causes many problems for the people who live there. A volcano in Japan wiped out the settlement in 1643. The eruptions of 1940 and 1962 resulted in few deaths. However, in 1983, lava swept away most of the village's houses, but prompt evacuation helped to save a huge number of casualties.
Living on a volcanic island is not an easy fate, yet the Japanese adore their environment. And there's a reason for that: volcanic eruptions created tectonic lakes, hot springs, and unique alpine scenery that are popular with tourists today.
Cover image: Wakayama Prefecture, photo by Tom Vining via Unsplash