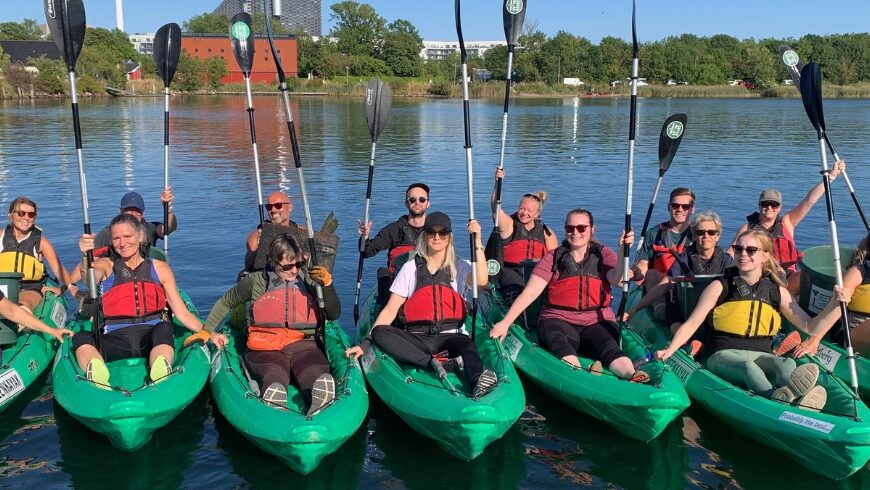 From a free night in a lodge to a kayak itinerary to clean the city's canals, here are 5 green adventures not to be missed in Copenhagen!
The city of bicycles and colored houses is one of the most popular in the world and the fourth most sustainable according to Arcadis. Copenhagen can be visited throughout the year but it is important to know that from November to March the days are very short and the temperatures are low. The advantage of visiting it between April and October is that you will be able to do some of the following green adventures and eco-friendly activities in Copenhagen. In this way, you will not only allow you to get to know the Danish capital and its culture but will also make your visit an ecological and sustainable experience.
1. Sleep for free in a shelter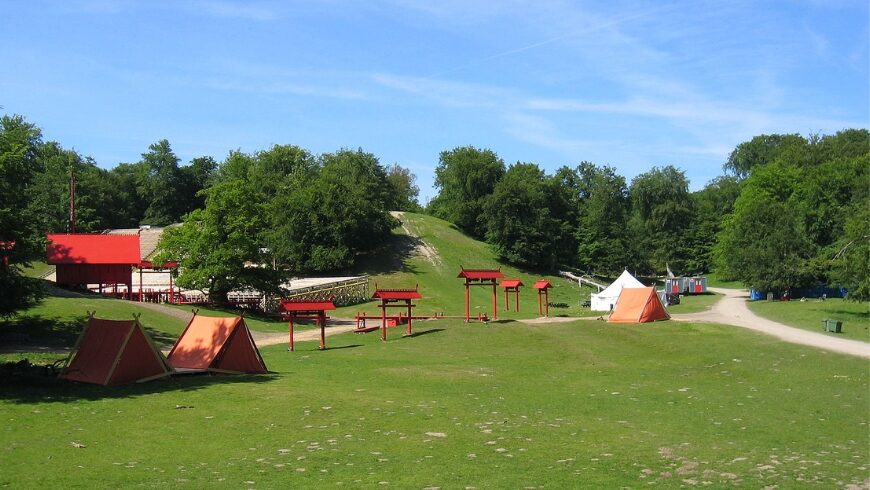 If you want to connect with nature and live a totally different experience, the shelters are places to sleep for free and are present in different areas of Denmark, generally in green areas near the sea. 
During the spring-summer, many people make use of these places to sleep and rest during their walks. You can access the official website and book the specific day you want to sleep there. These are free but you must respect the rules and guidelines established by the Ministry of Environment and Nature. 
The proposal consists of making use of available places to sleep outdoors, in a covered shelter, or in areas where you can set up your tent. You can easily reach them using public transport and/or bicycle.
2. Rent a bike and ride through the neighborhoods of Copenhagen
The neighborhoods of Copenhagen are diverse and particular. Each one has architecture and styles that characterize them for what is worth visiting and touring.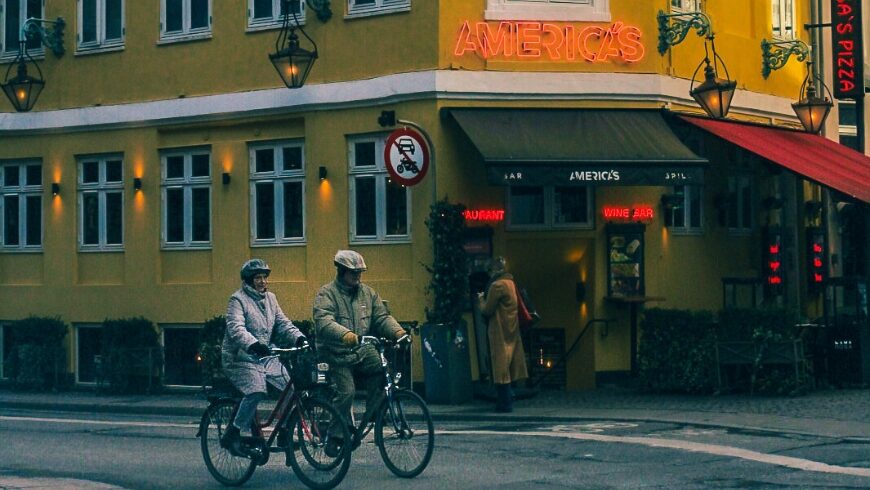 If you want to get to know the city beyond the tourist center there is nothing better than renting a bicycle and walking its streets.
There are thousands of urban and electric bicycles that can be easily rented, which will facilitate your movement from one place to another through the cycle paths that are in perfect condition so that you can pedal calmly and reach different points of interest in less than 20 minutes. the city. Do not forget to respect the traffic lights and make the signals with your arm indicating if you are going to stop or turn left or right because you could get a fine.
Two important recommendations:
If you want to stop you must raise your arm.
If you want to turn the corner, indicate with your arm the direction before doing so.
3. Recycle your drink bottles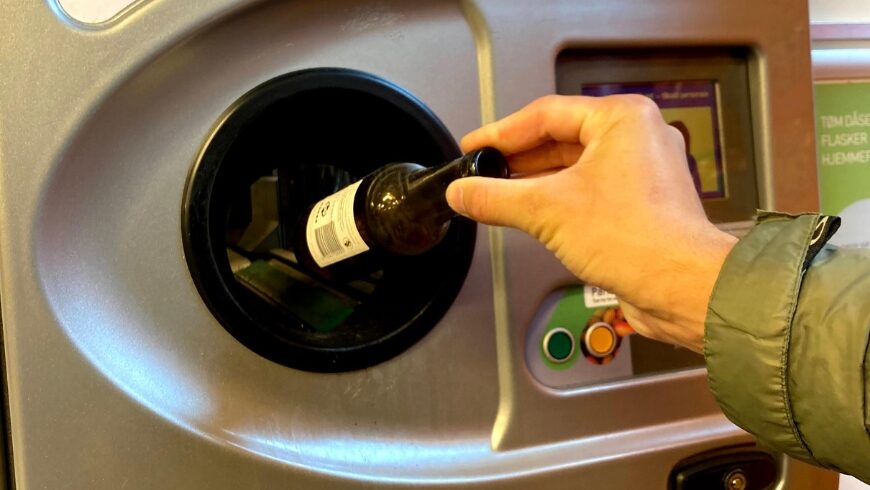 Flaskepant (in Danish) means " bottle deposit " and it is the term that names a practice that you cannot stop experiencing. If you consume water, soda, and yogurt (among other drinks) do not forget to go to a supermarket and deposit the containers in the machines. You will recover the money you paid as an additional for each container and you will live the experience of recycling. In exchange, you will get a ticket that you can exchange for money or pay for the purchase you make at the supermarket. Each container has a different value.
Recycling is part of the daily routine of people living in Denmark and also of yours if you are a tourist in the country
4. Rent a GreenKayak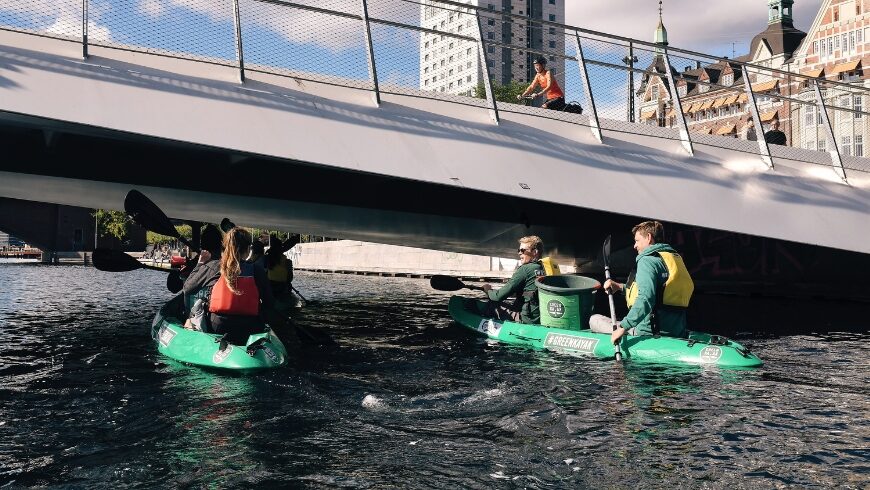 Water pollution is a problem that worries the world. Solid waste, such as plastics, is present even in the most inhospitable areas of the planet. 
The NGO called " Green Kayak " allows volunteers to take a kayak ride for free, giving them the kayak , safety jackets, and paddles in exchange for collecting waste found in the water and sharing the experience on social networks using #GreenKayaking. The activity is completely free of charge and a prior reservation is required.
The organization maintains that people become more aware of the use and elimination of plastics when they handle them and observe their presence in the water. Currently, this NGO is present in Denmark, Germany, Japan, Norway, Finland, and Sweden. To date, around 52,000 people have rowed.
"The most important thing is not the number of garbage that is collected but the number of people who are impacted and attracted by the activity. GreenKayak's purpose is to mobilize and impact as many people as possible to embody water stewardship and help reduce plastic pollution locally and globally."

Oke Carstensen-Co-founder GreenKayaK

5. Visit the "Forgotten Giants" of Copenhagen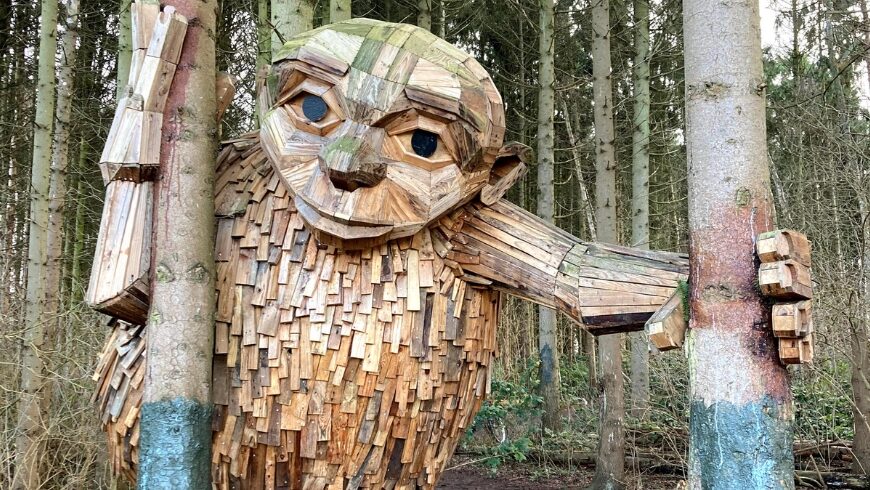 Thomas Dambo is a Danish artist focused on working with recycled materials who, through his works, proposes the path of art as an alternative to throwing away the garbage. In the case of "The Forgotten Giants" the artist worked with materials such as pallets, and construction materials, among others for its preparation.
Troll hunting in Denmark
The "Giants" make up a route of six and each one has its specific name. They are typical characters from Norse mythology and as their name indicates, of considerable size. They are hidden in different green spaces around Copenhagen.
They can be reached by bicycle or public transport since they are strategically located near the train stations. The proposal consists of taking a tour of the green areas that surround the city and discovering the giants at different points without using a car, to make your experience a true ecological adventure.
Are you ready to discover Denmark's capital and live one of the best green adventures in Copenhagen?
Cover Image Via GreenKayak