The Great Desmontegar Festival is back for the twenty-second edition. It's time to celebrate the return of the cattle to the valley after the summer pasture. It is a tradition and this year, after two editions affected by the pandemic, it returns to its former glory, involving inhabitants and visitors from all over the Primiero Valley.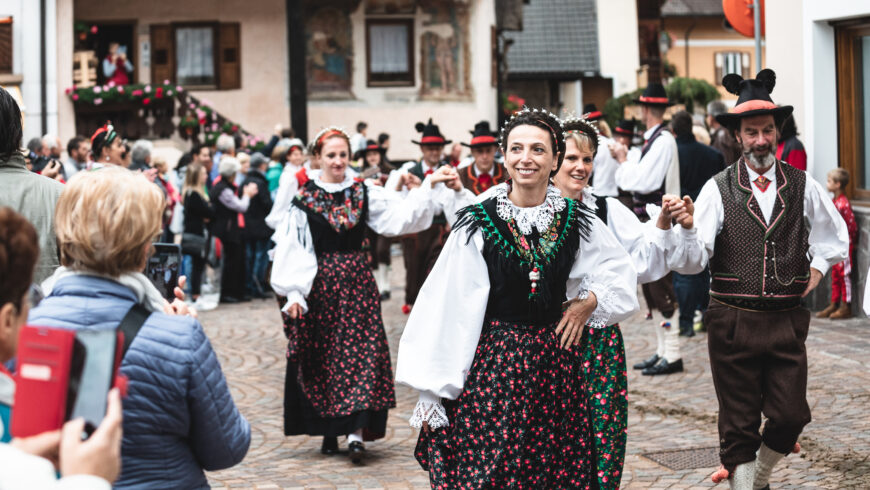 The Great Desmontegar festival at the foot of the Pale di San Martino
The Gran Festa del Desmontegar officially marks the end of summer. It is with the first cold weather that the herds of dairy cows, heifers, calves, and horses return to the stables of their respective breeders. They spent the summer in the high-altitude mountain huts, among pastures rich in mountain herbs and flowers that give their milk and cheese the classic golden yellow color and an unmistakable aroma.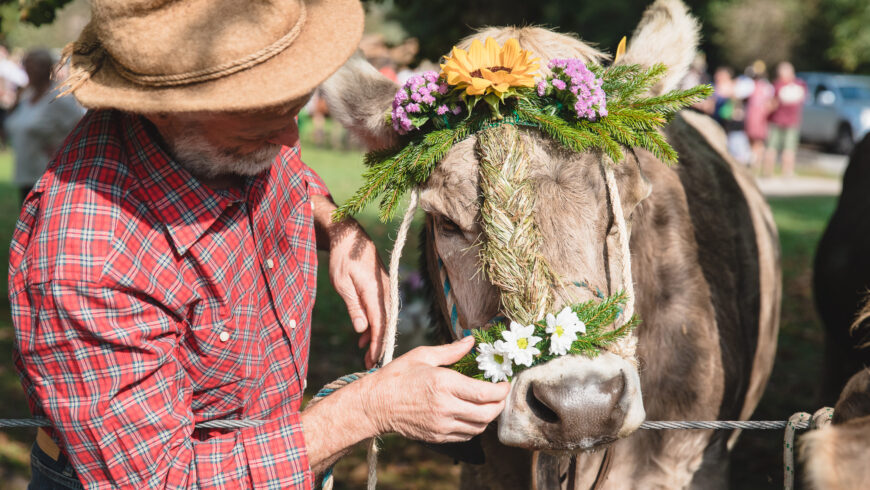 For the occasion, all the animals are festively decorated, as are the families of the farmers who wear traditional clothes. The procession arrives in the different locations of the valley: Transacqua, Fiera di Primiero, Tonadico, Siror, Mezzano, Imèr, Passo Cereda, and San Martino di Castrozza. The four days are enriched by exclusive moments such as farm experiences, local produce tastings, and workshops for the kids. There are also moments of music and folklore. The climax of the Great Desmontegar festival is Sunday, the day of the longest and most attended parade.
The appointment is for September 29th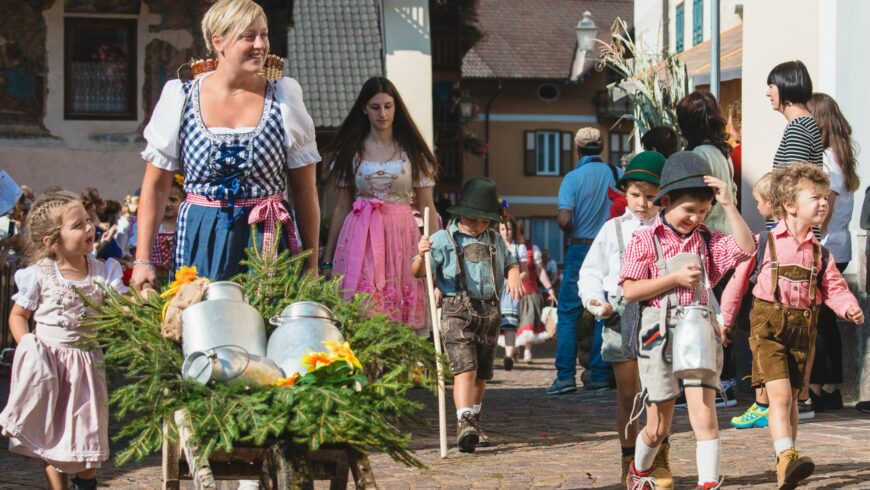 This year's Gran Festa del Desmontegar starts on Thursday 29 September and ends on Sunday 2 October. On these 4 days, the valley celebrates the ancient rite of transhumance, the colors, and activities of the peasant world. It is a unique and exciting event, perfect to experience with the whole family! Are you ready?
Where to sleep to participate in the Great Desmontegar festival
Between eco-hotels and organic farmhouses, you have many possibilities to organize a small holiday in the heart of the Dolomites. Here you will find all the eco-sustainable accommodations in the Primiero Valley.