Primiero and San Martino di Castrozza have recently become an Alpine Pearl; but the two locations have a long, very long tradition behind them in the field of sustainability and slow tourism. Renowned destinations for both summer and winter holidays, they are in fact one of the main symbols of Trentino Dolomites, as well as a place where nature has always been respected and celebrated.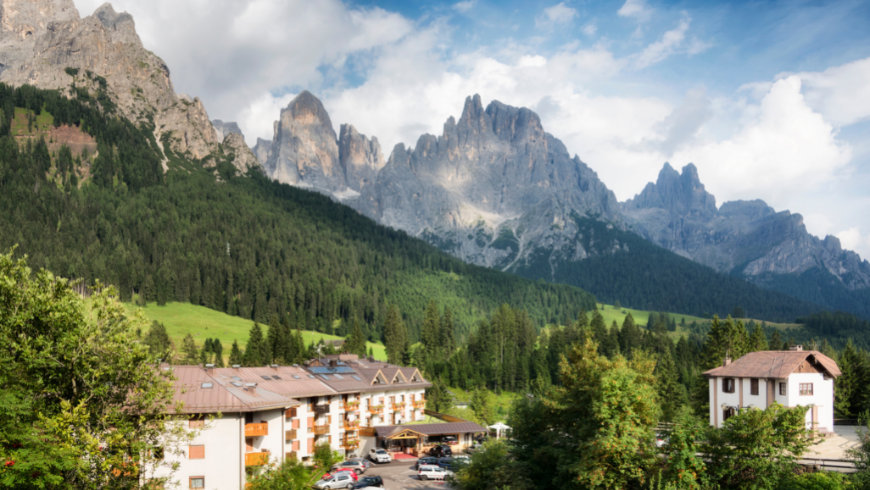 Living a holiday in these places, in any season of the year, is pure magic. It seems to be inside a painting and every village, every mountain invites us to regenerate.
Primiero San Martino di Castrozza: an open-air gym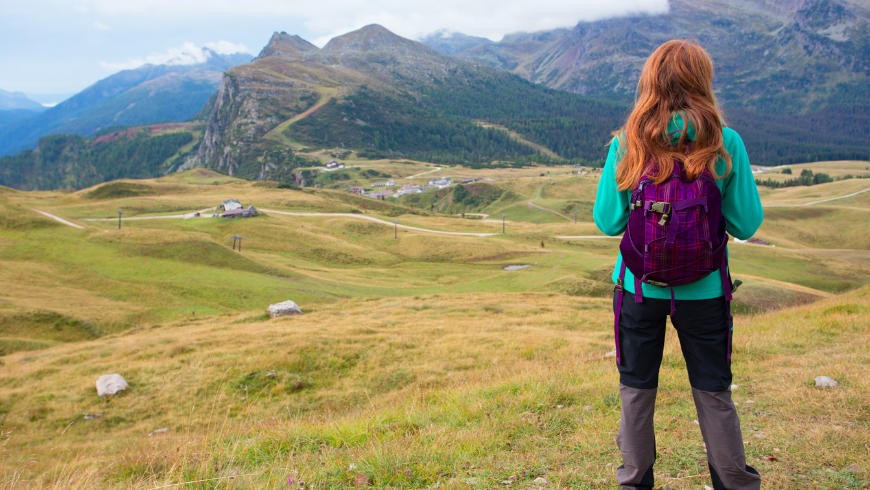 The incredible crown of peaks surrounding San Martino di Castrozza forms a natural amphitheater that leaves you breathless and a real open-air gym where you can practice many sports, both in summer and winter. Trekking lovers can take simple walks in the valleys or trails at high altitudes; such as the Dolomiti Palaronda Trek, a multi-day route on the Pale Plateau. Whichever itinerary you choose, you will be able to witness unforgettable sunrises and sunsets, admire breathtaking landscapes and thus experience the most authentic and wild mountain.
There are also routes and tracks for mountain bikes. Dirt roads and fun single tracks will lead you to discover woods, pastures, and alpine lakes. The area is also perfect for those who prefer e-bikes: numerous charging stations exist. You can also find some bike parks dedicated to downhill, enduro, and pump tracks.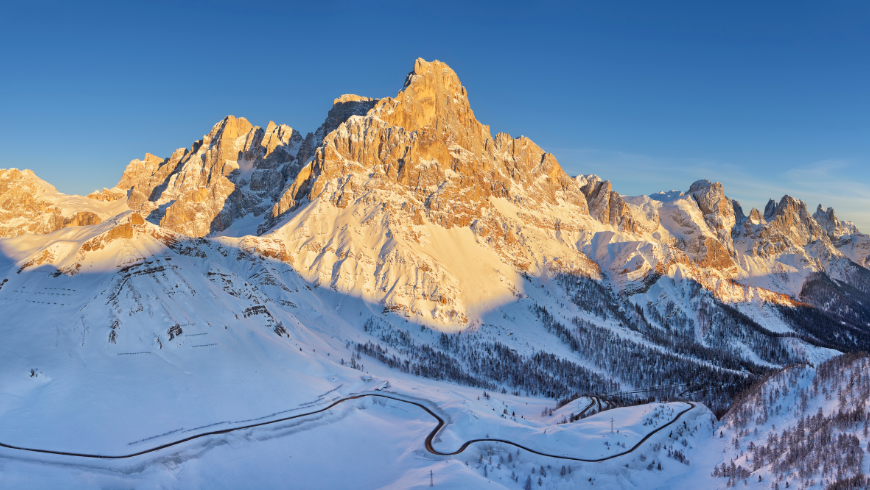 In winter, the 60 kilometers of ski slopes inside the Paneveggio Pale di San Martino Natural Park await you. The area is family-friendly and is perfect both for those who want to take their first steps on the snow and for those who want to try their hand on more challenging slopes.
After so many activities you'll want to relax: food and wine await you in the many restaurants of the area.
Soft mobility: all the initiatives of the Alpine Pearl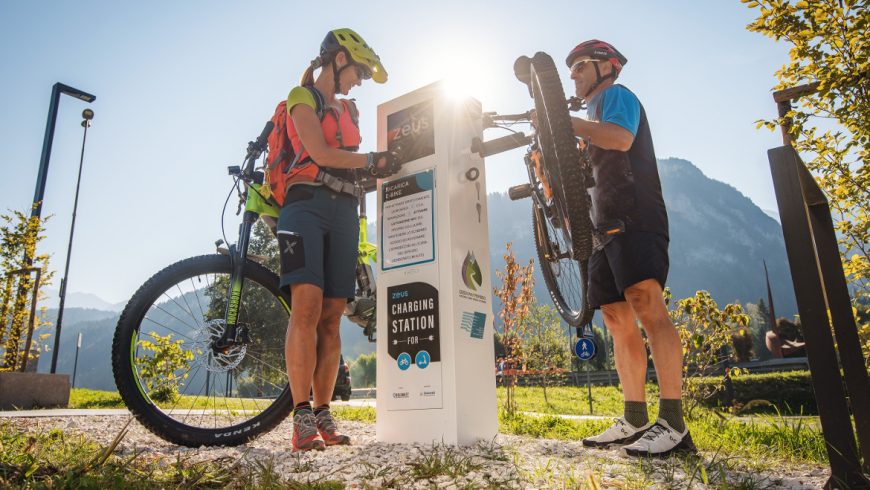 What most characterizes a holiday in Primiero San Martino di Castrozza is certainly the beauty that surrounds you everywhere and the authenticity of the place. But also the possibility of living the mountains sustainably. In fact, the Alpine Pearl actively promotes green mobility, offering numerous services to all travelers wishing not to pollute. The ski lifts are powered by renewable energy produced and all the main attractions are easily accessible thanks to a dense network of public transport.
If you travel with an electric or hybrid car you can park for free throughout the municipal area; without ever having to worry about the battery. In fact, there is an extensive network of charging stations. The Trentino Guest Card also includes 8 hours of recharging. Do you want to try something different from the classic buses and car? Rent an e-bike or discover the area and its villages aboard the troika, the ancient horse-drawn sleigh.
Where to sleep green in Primiero San Martino di Castrozza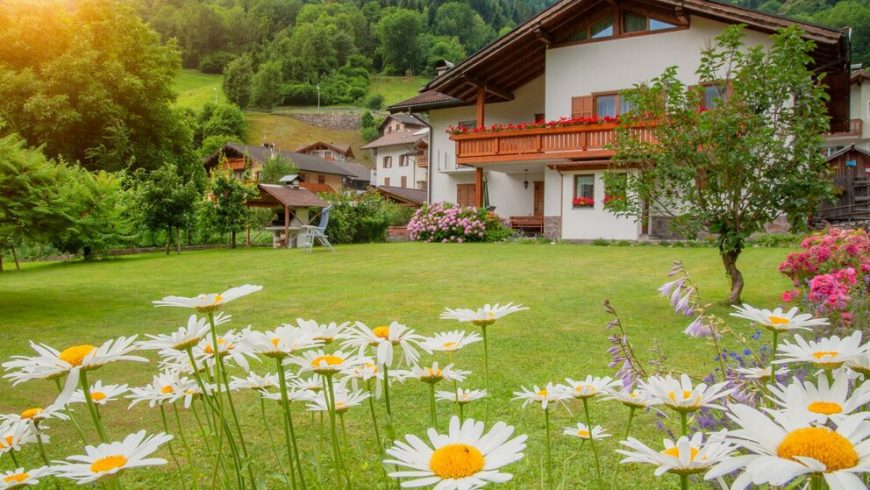 Traditional mountain huts, small bed & breakfasts, and organic farmhouses await you in Primiero San Martino di Castrozza. They are all eco-friendly accommodations, ideal for a sustainable and unforgettable holiday. Choose your favorite and experience a truly special stay in the mountains!