The winter months' cold and fog are finally leaving us with the first warmth and the reawakening of nature replacing them. This is the best time of the year to visit several flower gardens that are certainly not lacking in our wonderful Italy. This is an itinerary, or to say it better, a sensory journey in the 'Bel Paese' across the many parks and gardens that are beginning to bloom these days …
Flower Gardens of Castel Trauttmansdorff in Merano (Bolzano)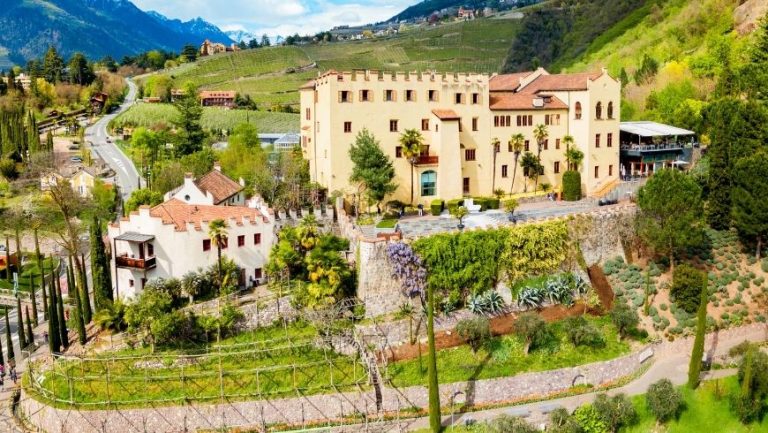 The gardens cover 12 hectares and 80 different botanical environments, which are in turn divided into 4 thematic areas with no less than 7 km of trails. For example, the Terraced Water Gardens feature typical European garden architecture with streams and stairways. Over 300,000 daffodils and buttercups can be found here, not to mention a variety of animals like baby goats and parrots. A fun fact: Empress Sissi also cherished this beautiful garden, and in fact, she and her daughter were the first tenants to settle in the castle. In October 1870, the rooms of this splendid mansion were renovated especially for them. It remains open all year round but for more information call 0473 255600.
Alpin botanic garden Saussurea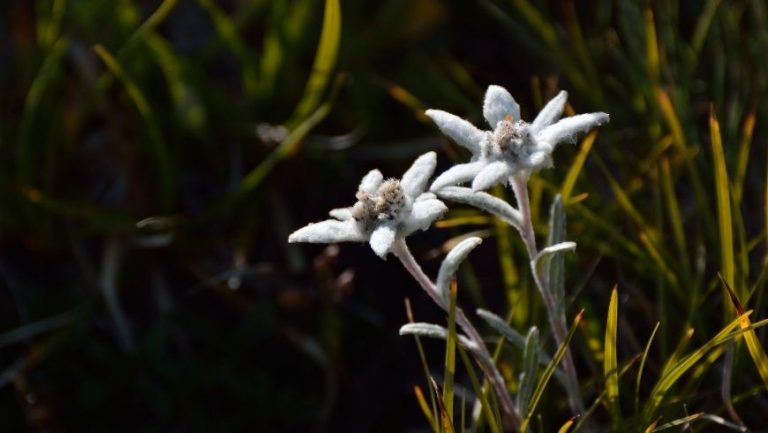 This garden is located in Courmayeur (Aosta), covers seven thousand square meters, and is divided into two areas. In the first one, the species present are cultivated in artificial rockeries organized according to their origin. Whereas in the second one, typical mountain environments with many wild species have been recreated. The blossoming usually starts in July and, depending on the year, flowering species can still be spotted in September. Up to 800 plant species from all over Europe are here. You can easily access the garden by the Mont Blanc cable car. It opens at the end of June and runs until the end of September. For further information, you can call 333/4462959.
Gardens of Villa della Pergola in Alassia (Savona)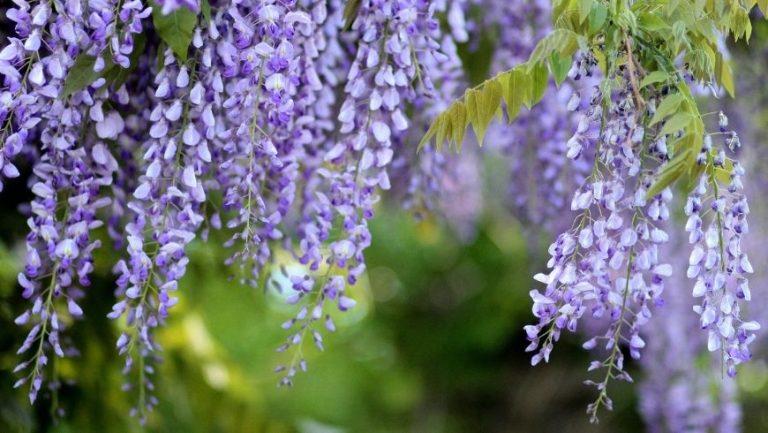 On the riviera in western Liguria, these gardens were built at the end of the 19th century in a superb location overlooking the sea. You can admire both Mediterranean vegetation and rare exotic flora here. Renowned for the flowering of wisteria (34 varieties and it is among the most important collections in Italy) not to mention the collection of agapanthus. This collection is the most impressive in Europe as it counts no less than 500 different species. One of the garden's newest acquisitions is 'the Century-old Myrtles grove'. It comes from Sicily with its splendid plants that grow both white fruits (a rarity) and classic black ones. As a whole, the garden covers about 22,000 square meters. It is open every day except Mondays from March to October. For further information, you can call 0182/646130 or 0182/646140.
Hambury Botanic Gardens (Imperia)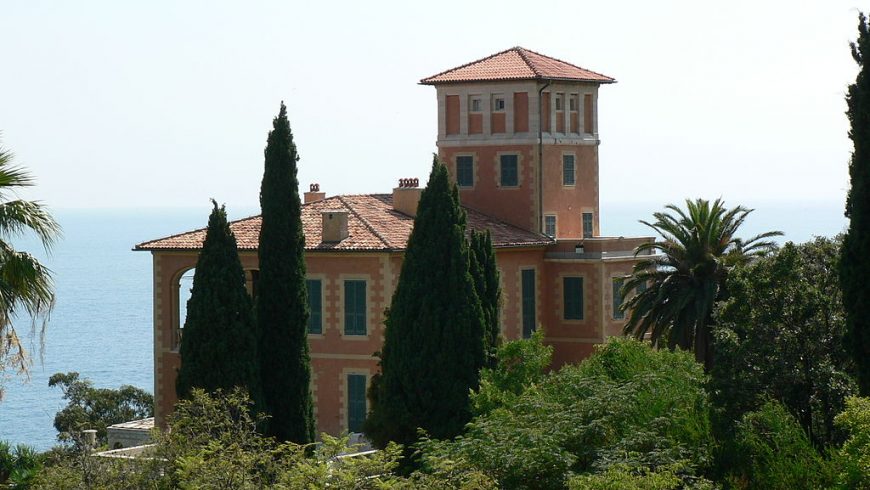 Also on the riviera in western Liguria, you will find the Hambury Botanical Gardens in Ventimiglia (Imperia). They cover an area of 18 hectares on the promontory of Capo Mortola just a few steps away from France. They are divided into a part with wild Mediterranean vegetation and one with subtropical plants, including ones from Chile or California. The gardens were created in 1867 when Hambury bought both the palace and the land. He used it to create a garden for the acclimatization of exotic plants. The architectural elements arranged within the garden such as statues or arched staircases make the tour special. The garden is open all year round except Mondays and 25 December but for more information, you can call 0184/229507
Aurelia Josz Botanical Museum (Milan)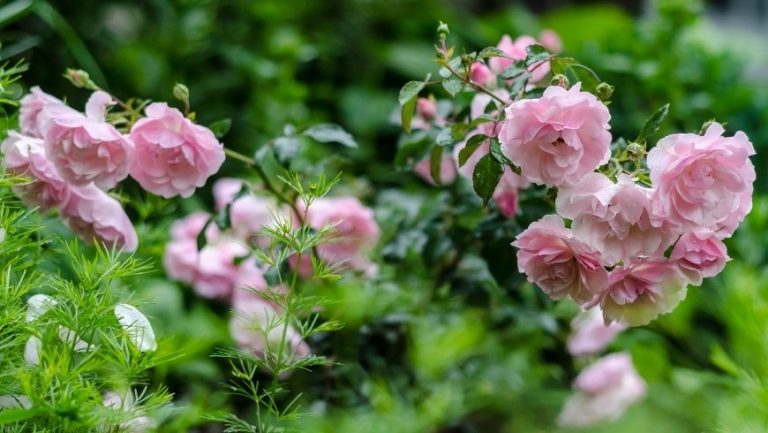 The Aurelia Josz Botanical Museum in Milan covers approximately 24,000 square meters. It is a rehabilitation project that began in 2014 but was only opened in 2015. It is both an observatory and a laboratory housing wild ecosystems of the Po Valley with their biodiversity and their interaction with the surrounding environment. There are different areas such as 'the Orchard of the Patriarchs', which covers about 1,000 square meters. It houses 26 tree varieties that are a true heritage of Lombardy agriculture. There's also 'Il Saliceto' with 50 willow plants of different types forming a pollution barrier. Starting in 2018, the museum began a collaboration with the Brera Academy of Fine Arts. The botanical museum is open from Monday to Friday from 9 am to 2 pm, for further information please call 02/884 44 979.
Garden of Villa Carlotta (Como)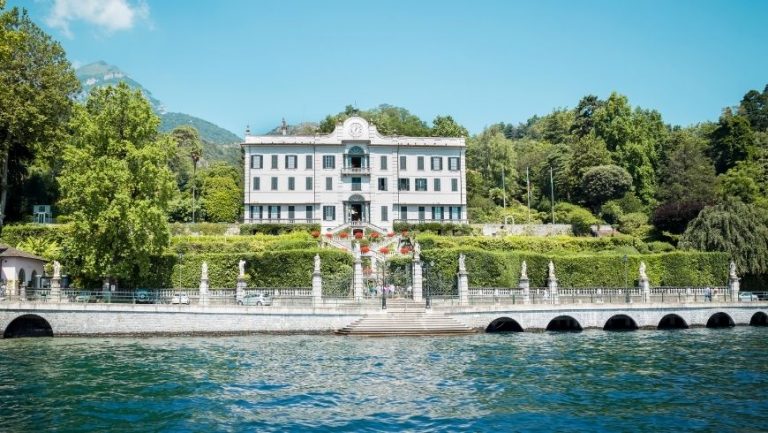 The garden of Villa Carlotta is located at Tremezzo in Como. This garden has the typical forms of the Italian garden: a symmetrical axis running through it from the gate to the clock on the roof of the building. There are fountains with water games, well-trimmed hedges, and stone balustrades connected to each other surrounding terraces. This garden dates back to when the villa was built in the 18th century, in the Age of Enlightenment when humans began to conquer nature. Noteworthy is the flowering of the camellias with dazzling colors and scents. It is the first spring flowering, followed by the azaleas and roses. The garden is open every day from March 31. For more details please call 0344/40405.
Villa Della Porta Bozzolo (Varese)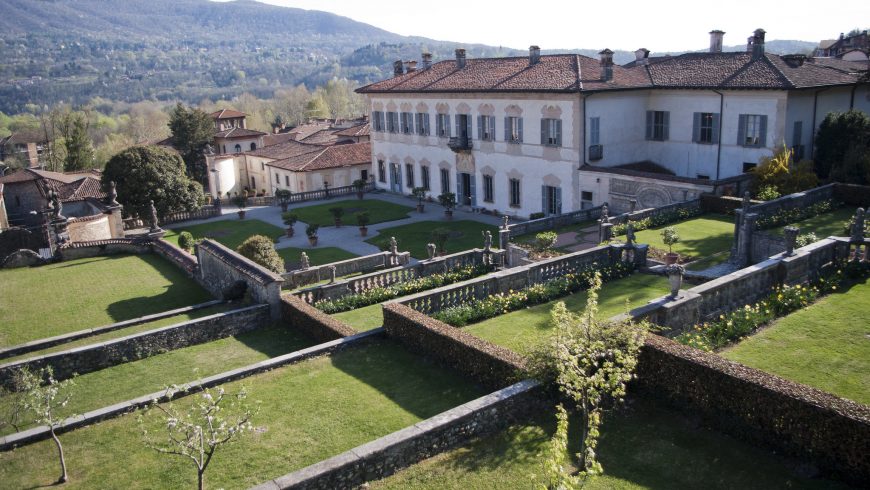 The park of Villa Della Porta Bozzolo in Casalzuigno (Varese) is one of Italy's must-see flower gardens. The villa was originally a countryside residence that later became a rococo-style summer residence with a fantastic Italian garden. From the windows of the villa, you can admire the garden with its four terraces carved in stone and decorated with statues. The terraces climb up the hill to the lawn and then continue along a steep path leading to the beautiful panoramic viewpoint. Just before it, you will find the so-called 'theatre', a vast green area with magnificent cypress trees. The ideal time to go there is from the beginning of March onwards since it is at that time of year that the hydrangeas, roses, and a huge amount of crocus bloom. It is open all year round, except on Mondays and Tuesdays, although at different times. For more information please contact 0332/624136.
Castello Quistini in Rovato (Brescia)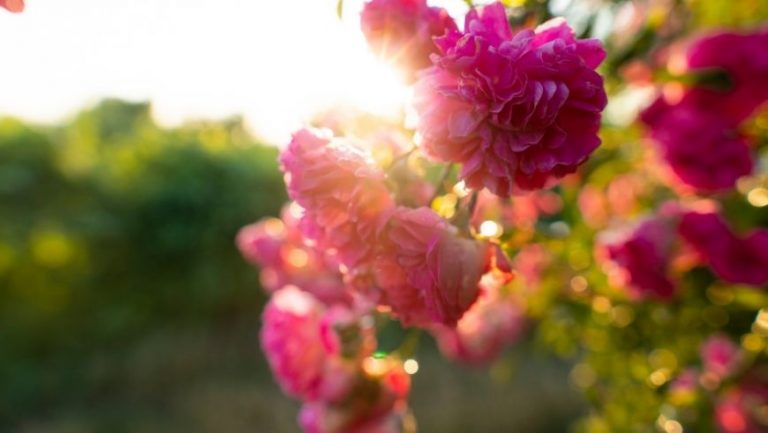 In spring (this year it was from 5 May) the gardens of this castle are open to the public to admire the various flowerings. You can find 'the labyrinth of roses', which is made up of three circles of roses with a beautiful gazebo in the centre covered by a climbing rose with a unique blossom. In this environment,  you can admire modern roses on one side and antique roses on the opposite side. There's also 'the secret garden' with hydrangeas just outside the castle walls. Or 'the bioenergetic garden', which appears to be just an ordinary garden, but here you can find many plants with therapeutic and beneficial properties for humans. Plants can also benefit us on a sensory or emotional level. Visits castle's owner usually handles visits with prior agreement on the day and time for groups of 10 people minimum. For more information call 320/8519177.
Villa Pisani Vescovana (Padova)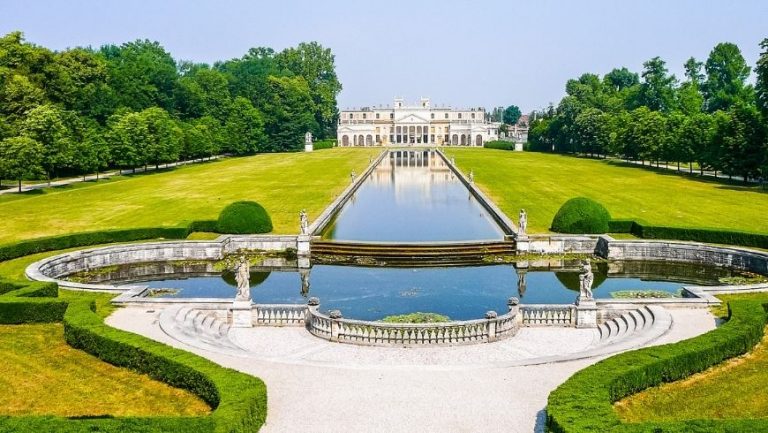 The style of this garden is a mix of English/Flemish, Turkish and Islamic: the Victorian style, hence English, combines with Italian tradition to create a harmonious and unparalleled encounter between architecture and nature. You can find a hint of Islamic heritage in the fountain in the centre of the four pathways, and in the presence of stone peacocks. However, the masterpiece of this garden is the great variety of centuries-old plants, some of them are non-native, their size makes them unique and incomparable specimens. The gardens are open to the public every day, at weekends it is possible to have a picnic (bring a plaid and food). For further information please contact 425/920016 or 042592799071 or 336/496470.
Gardens of Colorno (Parma)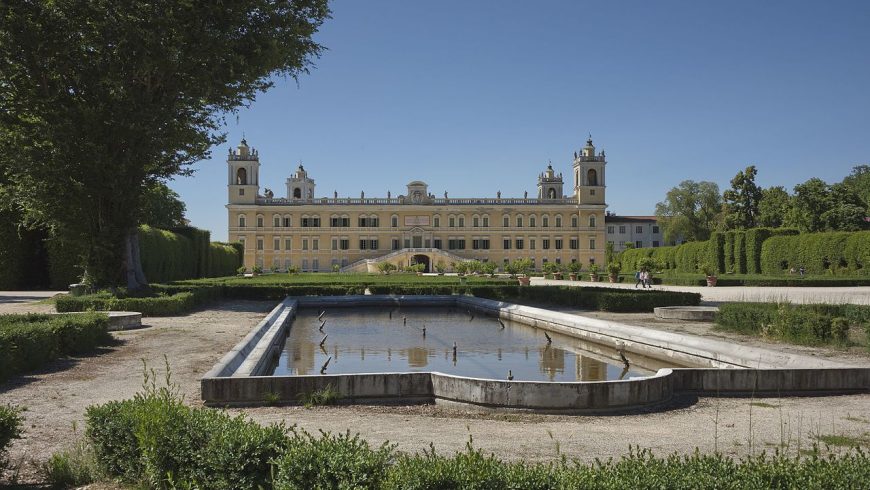 The garden was initially constructed in the second half of the 15th century. It was an Italian garden with flowerbeds, hedges and labyrinths with fruit trees. Later it was extended, but the original layout was preserved. The major changes took place between 1690 and 1719, but it was not until 1749 that the garden was transformed into a French garden with a parterre of flowerbeds and flowers. It then underwent further changes, between 1816 and 1823, such that it became a romantic English woodland. It was during this period that many rare plants were added. After a period of decline, it was restored following the French parterre arrangement, according to the rules of the gardener Francois Anquetil, known as Delisle. It is open all year round, with different timetables depending on the period. For more information about visits please call 0521/312545.
Park of Villa Ghigi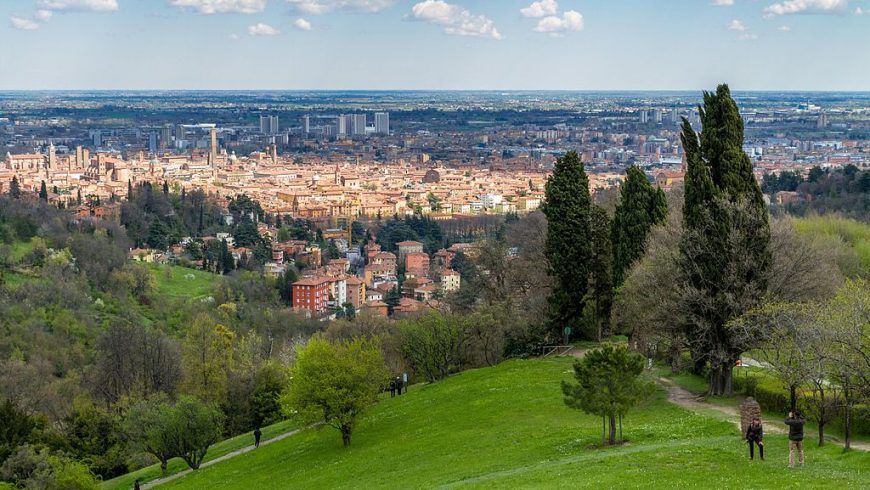 Villa Ghigi Bologna is a public park that has been open since 1974. It is located just outside Porta San Mamolo and the name Ghigi refers to its last owners. It is a very peaceful place that covers about 30 hectares where you can still see the old agricultural plots with the original fruit trees and some pieces of woodland which are by now ornamental. The so-called 'faggetta' is enclosed and you can only visit it with a guide. It is one of the most appreciated parks due to its amazing landscape and a large number of species of flora and fauna present. This is due to the excellent microclimatic conditions that are suitable for many species. The excellent availability of food resources and the excellent hillside location are also important. It is open all year round, probably 24 hours a day. For further information, you can contact 051/3399084
Villa Giardini Buonaccorsi (Macerata)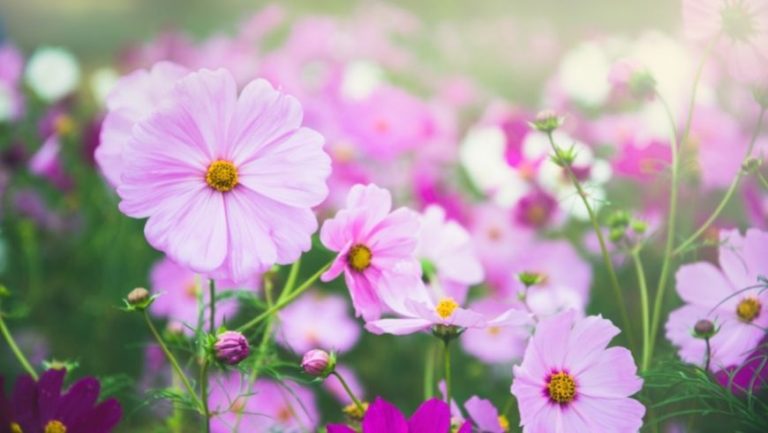 Villa Giardini Buonaccorsi in Contrada Giardino in Potenza Picena (Macerata) is known, not only in Italy, to be a unique example of a beautifully preserved Italian garden. The park faces south-east and slopes down the hillside towards the valley of the Asola stream. It consists of five main terraces sloping down the hillside and successive intermediate levels connected by a large central stairway. It includes rare plants as well as the fragrant lemon tree house, and fountains with beautiful water games. There is an English-style woodland close to the park that adds to the garden's serenity. The park can be visited from May to September by booking in advance at the local Proloco office. For further information, you can contact 0733/687927 or 328/8868412.
Giardini della Landriana (Rome)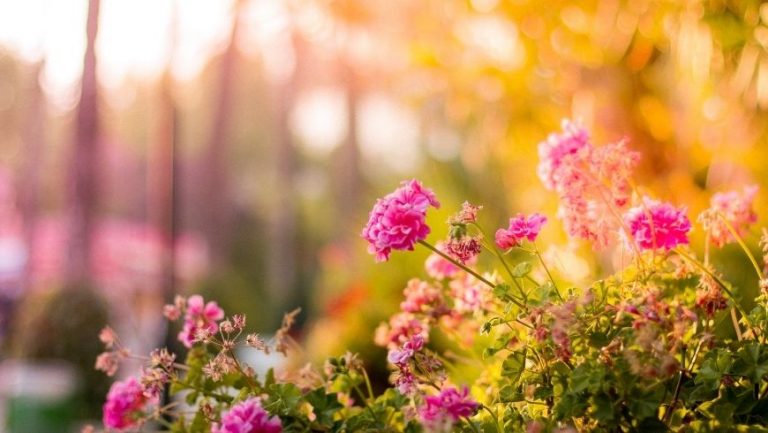 The gardens cover about 10 hectares on an estate on the Latium coast near Tor San Lorenzo in Ardea, about 30/40 km from Rome. The uniqueness of this garden is that it is divided 'into rooms' with a botanical particularity that makes it special. An example is a blue meadow or the orange trees garden. It is open on the weekends. For more information please contact 333/2266855 or 06/91014140.
Park of La Reggia di Caserta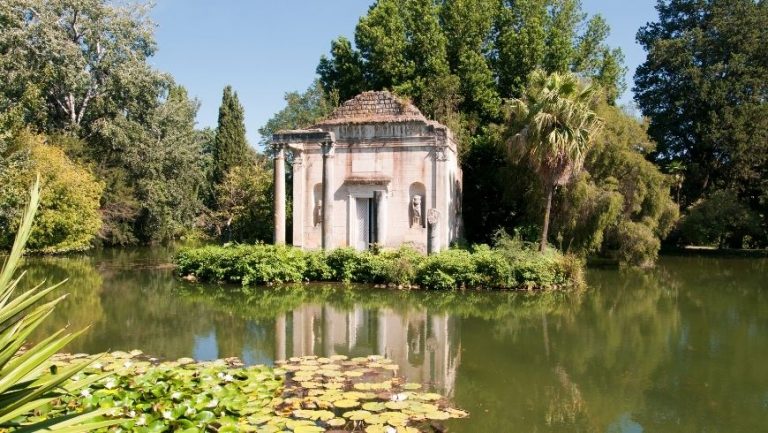 Luigi Vanvitelli designed the park and his son Carlo finished it. The palace was inspired by the great European mansions of the time (i.e. Baroque and Neoclassical styles). In the park, the Renaissance style of Italian gardens is combined with the style of Versailles. It is located behind the Royal Palace and is laid out along two parallel avenues where one can admire splendid fountains. You can see an Italian and English garden with a surface area of approximately 120 hectares and a length of almost three kilometers. The English garden is filled with both local and exotic plant species such as magnolias, cypresses, plane trees, palms, oaks, eucalyptus, pines, acacias, broom, roses, peonies and water lilies. The palace and park are open all year round except Tuesdays, 25 December, and January first. For further information, you can call 0823/448084.
Garden of Casa Cuseni in Taormina
The British patron Hawthorn Kitson developed the Garden of Casa Cuseni in Taormina based on a design by Sir Brangwyn. It is located in a unique landscape setting between Mount Etna and the sea. It is a Mediterranean garden where African plants and English roses merge with citrus fruits with a truly incomparable view. The entire complex has been declared an Italian National Monument for both its high artistic and historical value. It is open all year round. For further information please call 0942/558111.
The Mortella Gardens in Forio d'Ischia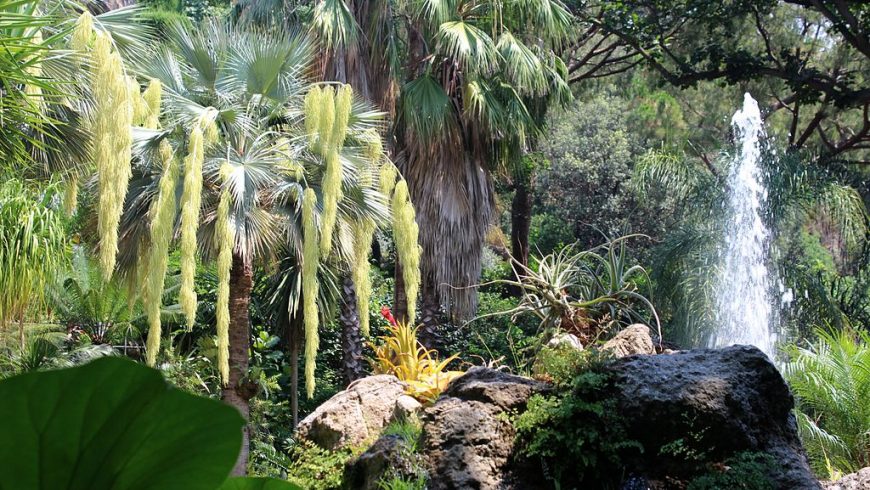 The splendid subtropical garden was created in 1956 by Susan Walton who was the Argentinean wife of the English composer William Walton. The reopening season in late spring is accompanied by beautiful blooms such as those of Strongylodon macrobotrys (jade vine). It's a climbing liana that originated in the Philippines with clusters of turquoise flowers that can reach up to a meter in length. Equally enchanting are the oriental magnolias with flowering camellias or wisterias. The garden is open on Tuesdays, Thursdays, Saturdays, and Sundays. For more information contact 081/986220 or 081/986237. You might want to call before visiting as in several cases you have to book visits in advance.
This list ends here, but there are so many places to visit …
I hope that with these few lines of mine I have encouraged you to visit the many blooming beauties that are certainly not lacking in our country. In this season they are certainly one more beautiful than the other and worthy of a visit …