We know, you don't have to wait for Valentine's Day to say I love you; but February 14th can be an opportunity to surprise your loved one with a gift. But why not make this day more sustainable with choices that respect the environment? So here are 10 ideas to make Valentine's Day a celebration of green love!
Give eco-friendly travel experiences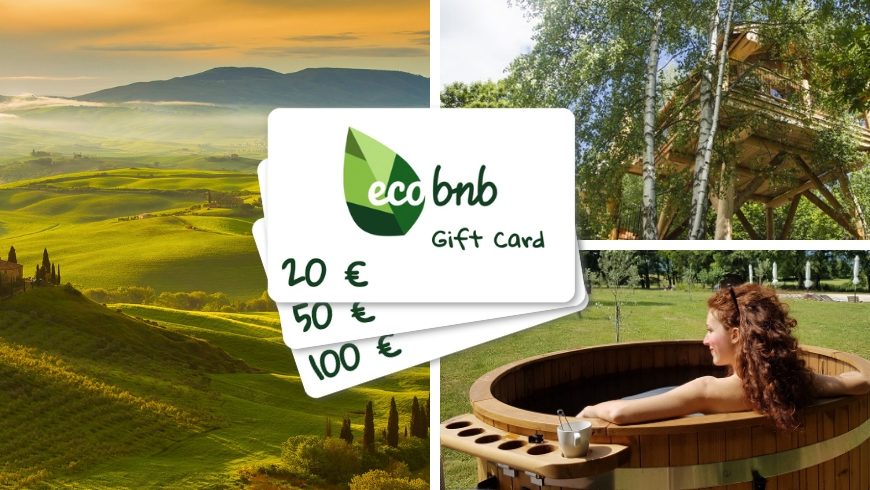 What could be better than giving a magical stay that you can live together in accommodations that are aware and attentive to the Planet? The Ecobnb Gift Card Gift a Travel allows you to live a unique experience in harmony with nature. A weekend in an organic farm, a yoga holiday, a romantic getaway in an ancient castle, in a treehouse, or an igloo: the possibilities are endless and it will be the recipient to choose the experience that best suits them!
Say it with a plant!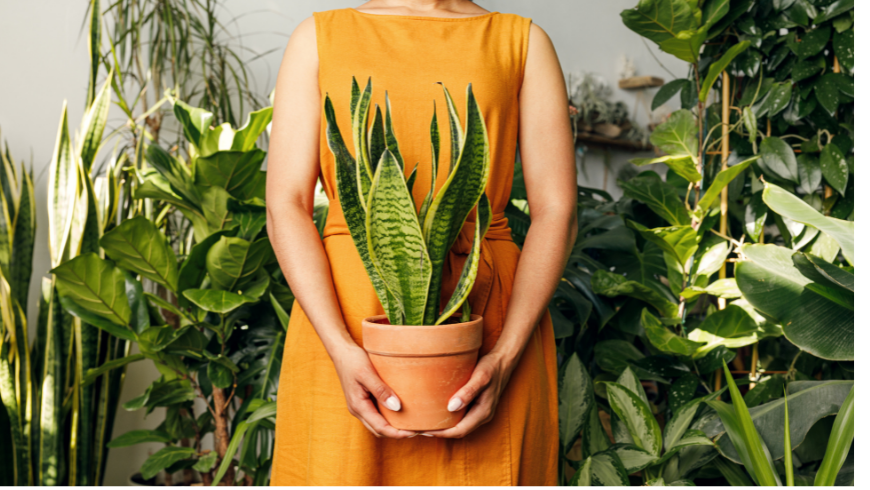 Flowers are certainly a Valentine's Day classic, but there is a much greener (and more beautiful!) alternative: a small plant to grow and care for. Cut flowers last a few days, at most, but a plant can last for years, it does its part for the environment and can also purify the air in the house. A good omen for your future together and a right choice for the environment!
Give a beehive on Valentine's Day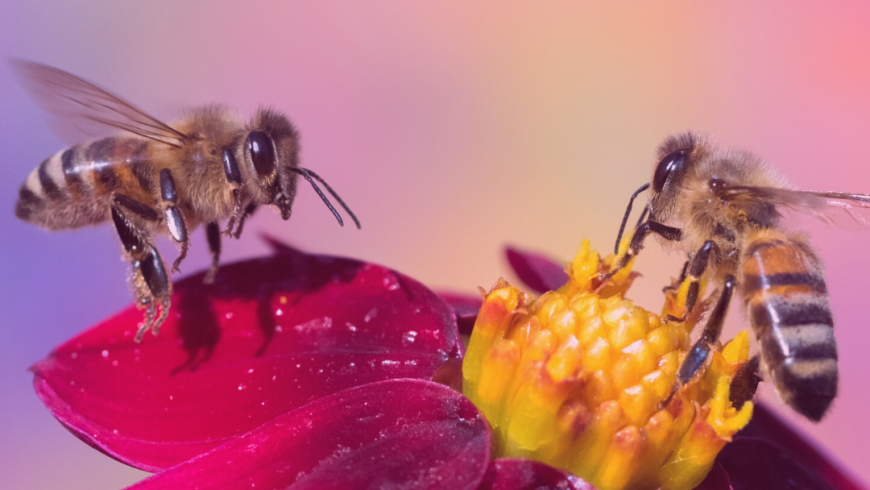 The adoption of a beehive is an original and eco-sustainable gift! On 3Bee you can choose the beekeeper, the hive, and select the flowering to pollinate and then the honey to taste. With the adoption, you receive the personalized couple certificate and the credentials to remotely monitor your hive for a whole year.
Give a forest as a gift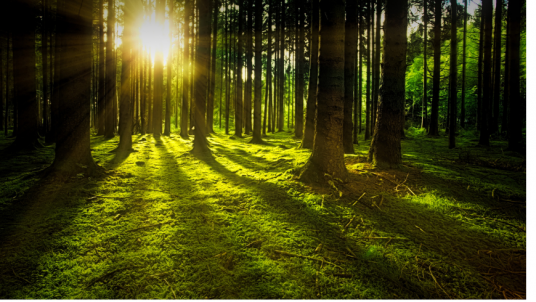 A gesture of love not only towards the person we love but also towards the entire Planet: the Ecobnb Gift a Forest allows those who buy them and those who receive them to take part in our project with which we intend to create and keep secular forests in Italy. Just a few clicks and you can contribute to the conservation of a few square meters of an ecosystem under reconstruction that will host tall trees for centuries. The recipient will receive a certificate and the GPS coordinates of the forest that you are saving with us.
A bike ride for Valentine's Day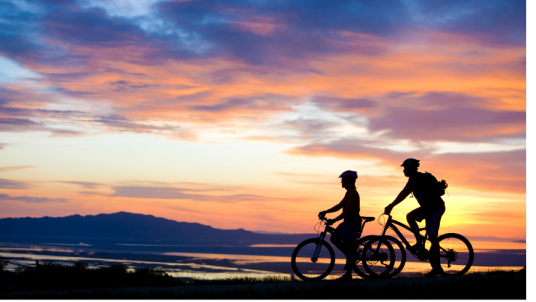 Why not organize a special date for this Valentine's Day? You don't need to go far, just get on your bikes (or rent two) and discover the surroundings or some fascinating place in this way. A unique and romantic date! Here are some of the infinite possibilities.
Make an organic dinner together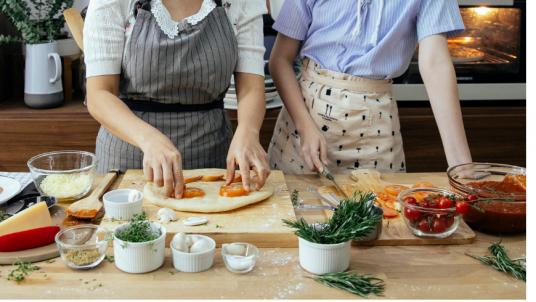 What matters most on Valentine's Day is sharing special moments. To celebrate this day, you could prepare a tasty and aphrodisiac dinner together, paying attention to the ingredients and avoiding plastic packaging. And here is your romantic candlelit dinner at home!
Natural wine for Valentine's Day toast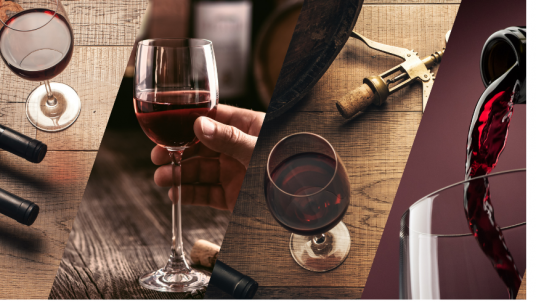 If the person you're spending Valentine's Day with is passionate about wine, the perfect gift could be a bottle of natural, organic, or biodynamic wine. Many labels produce excellent wine in full respect of the environment, even recovering ancient vines.
Certified and sustainable chocolate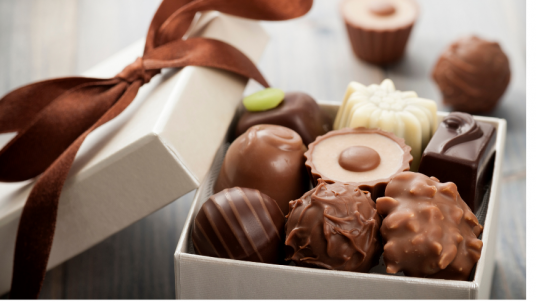 Here's another Valentine's Day classic: chocolate box. Even in this case, however, you can make an alternative choice, more respectful of both the environment and the communities. Forget the mega-packaging that uses unnecessary plastic. Choose fair-trade chocolate instead, which comes from certified plantations and is processed by fairly paid labor. It is much better (in every sense)!
A vintage and ethical jewel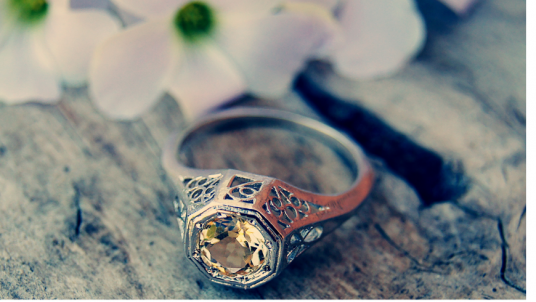 Another way to amaze your partner is to give a jewel as a gift. The important thing is that it is eco-sustainable. You can opt for something vintage, to revive precious stones that already exist, or choose ethical and sustainable jewelry.
A cause to support together
Many people are committed to making our planet greener and fairer. As many are the possibilities to support these causes. Why not do it as a couple? From adopting an endangered animal to preserving the oceans, find the one that suits you best.