There are few places in the world like Sardona. Places where the force of nature, the history of the planet is so vivid and immediate. Sardona is there to tell us, with its beauty and peculiarity, about the orogenetic processes.
Sardona, a UNESCO World Heritage Site of Switzerland
Since 2008 Sardona has been one of the Swiss natural sites that have come under the protection of UNESCO; the reason immediately becomes clear when we find ourselves in front of this tectonic arena. The Swiss Tectonic Arena Sardona, the official name of the place, allows us to observe in a truly exceptional way the history of the mountains and the traces of the collision of Africa with Europe which took place millions of years ago. It is a unique and spectacular example of orogeny by continental collision. The clear presence of imposing primordial rock layers overlapping much more recent rock formations have firstly represented a great mystery and then a decisive contribution to the understanding of plate tectonics.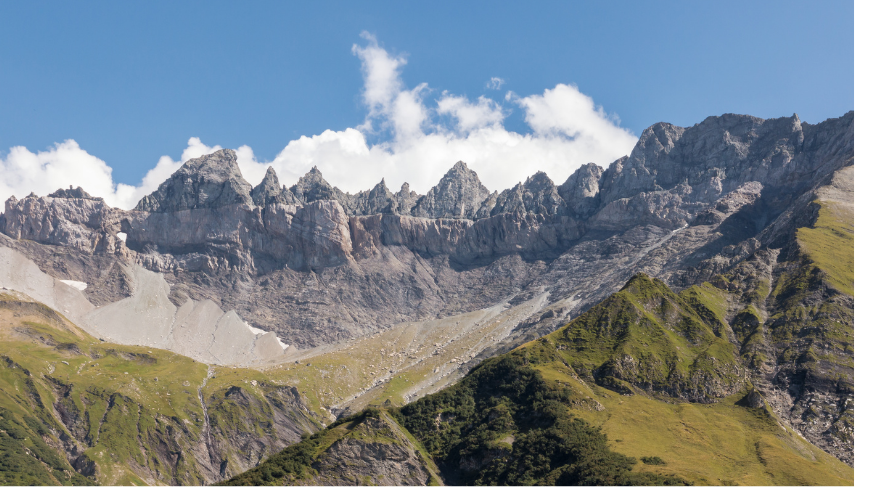 We are located in the Glarus Alps. The clear and truly impressive line is especially noticeable on the "Tschingelhoren", with the famous "Martinsloch" between Elm and Flims, or on the "Foostock" in the "Weisstannental". Its origins date back to 20-30 million years ago, when Africa and Europe collided: 270 million-year-old rocks from within the Earth overlapped younger rocks, dating back to 40 million years earlier. In front of such a singular and particular landscape we fail to find words.
Discovering the history of the Alps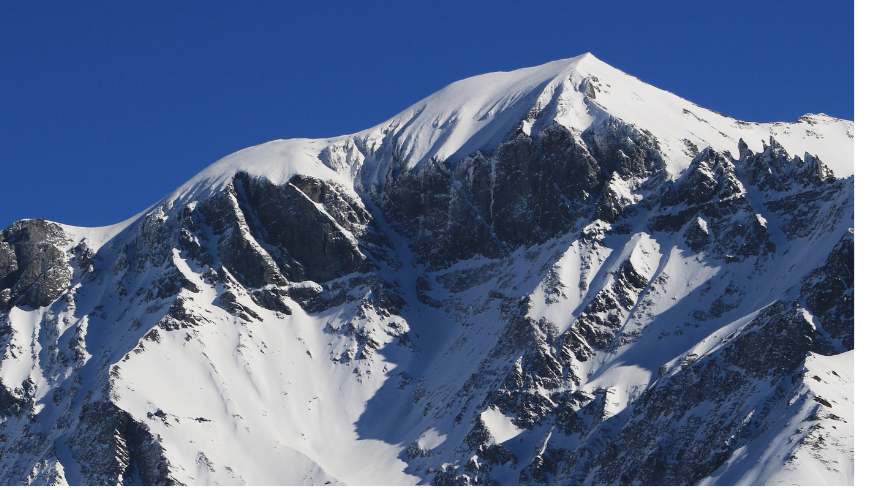 To discover all the wonder of Sardona you can undertake a beautiful 6-day hike. About 100 kilometers long, the trail passes through the heart of the Sardona tectonic arena. It starts from Filzbach and then arrives on the Murgsee, climbs up to the Spitzmeilenhütte through impressive mountain panoramas, and along the impressive route from Elm to Flims. Emotions are guaranteed!
It is a tiring and demanding itinerary, so we recommend that you prepare in time before leaving for this adventure. Each stage is also suitable as a day trip.