Madeira is an archipelago consisting of four islands off the northwest coast of Africa. Two islands are inhabited: Madeira and Porto Santo. Two smaller groups of islands are deserted. Natural Pools, Miradouros, Parks and Gardens, Local Restaurants, discover what you cannot miss in Madeira in this all-local guide!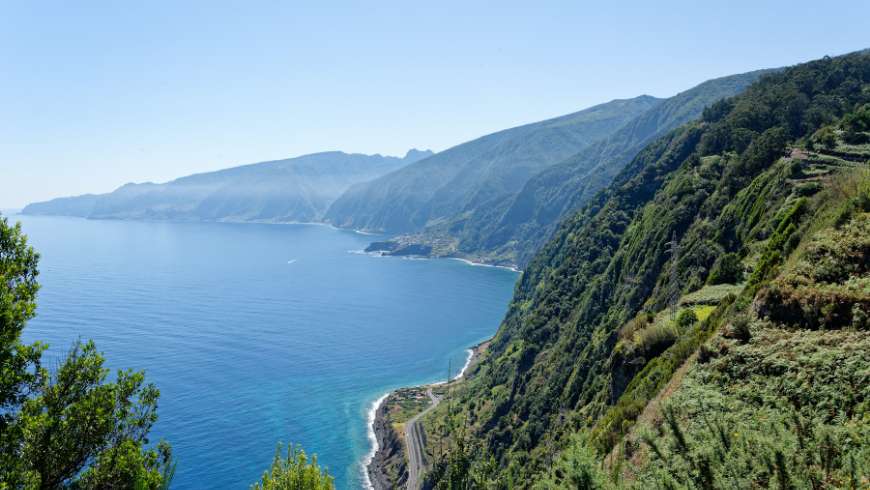 The main island is Madeira. Rich green vegetation with high cliffs and pebble beaches characterize the island. There are numerous banana plantations. This island is a paradise where you can fulfil your dream of the perfect subtropical holiday. It is the island of eternal spring, full of places to discover. Mericia and Sara, two girls from Funchal, the capital of Madeira, reveal the best tips for visiting this fascinating island! Here's what you can't miss!
1. The Best Beaches on the Island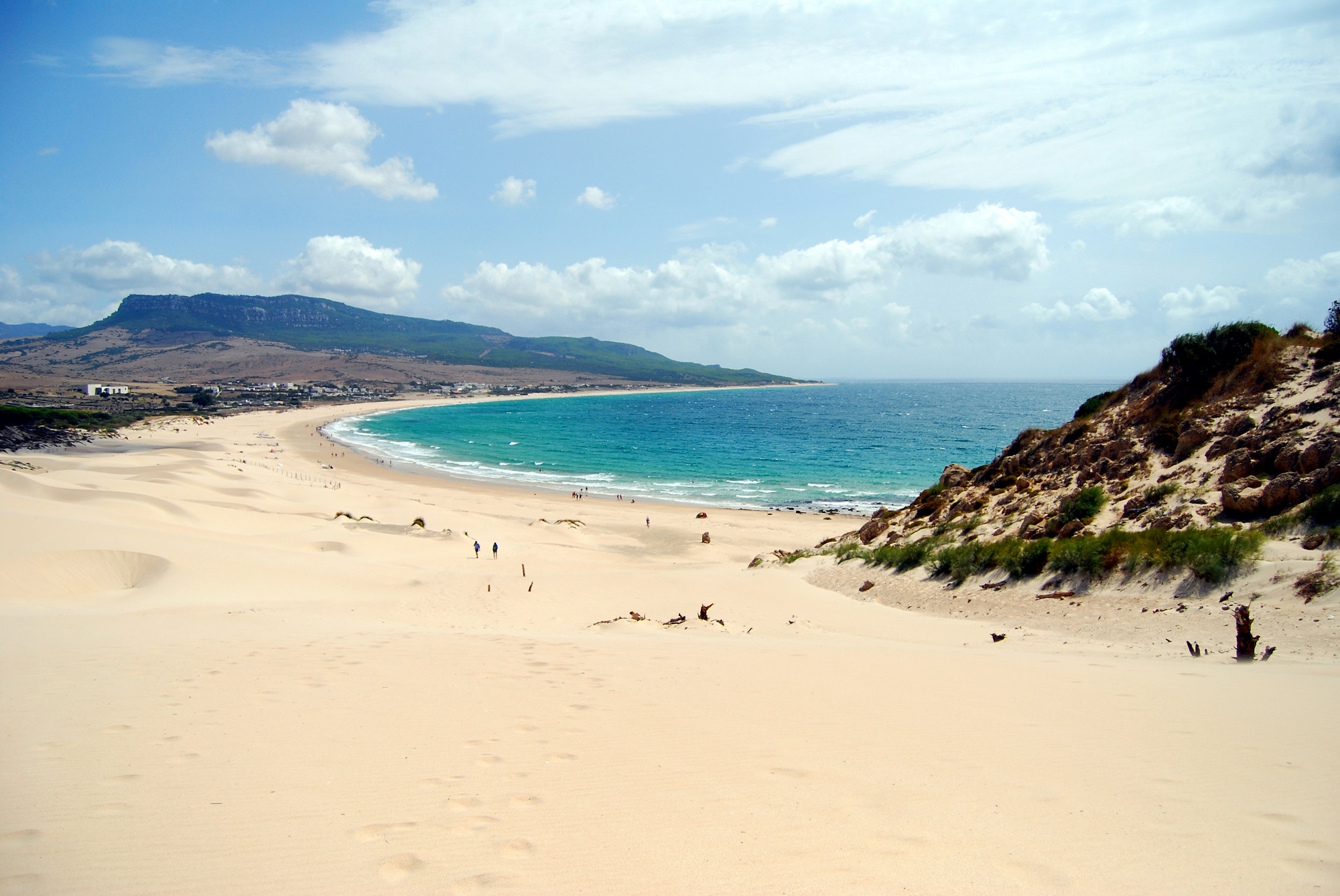 The best beaches that Mericia and Sara recommend are the following:
Caniçal Beach. For beach lovers, Caniçal beach is a lovely little area of natural black sand
Calheta Beach. This is a sandy beach located on the west coast. It is a very safe beach for families with children
Praia de Garajau. This beach is part of the Garajau Natural Reserve. It is great for diving. Access to this beach is by cable car. There are calm and crystal clear waters.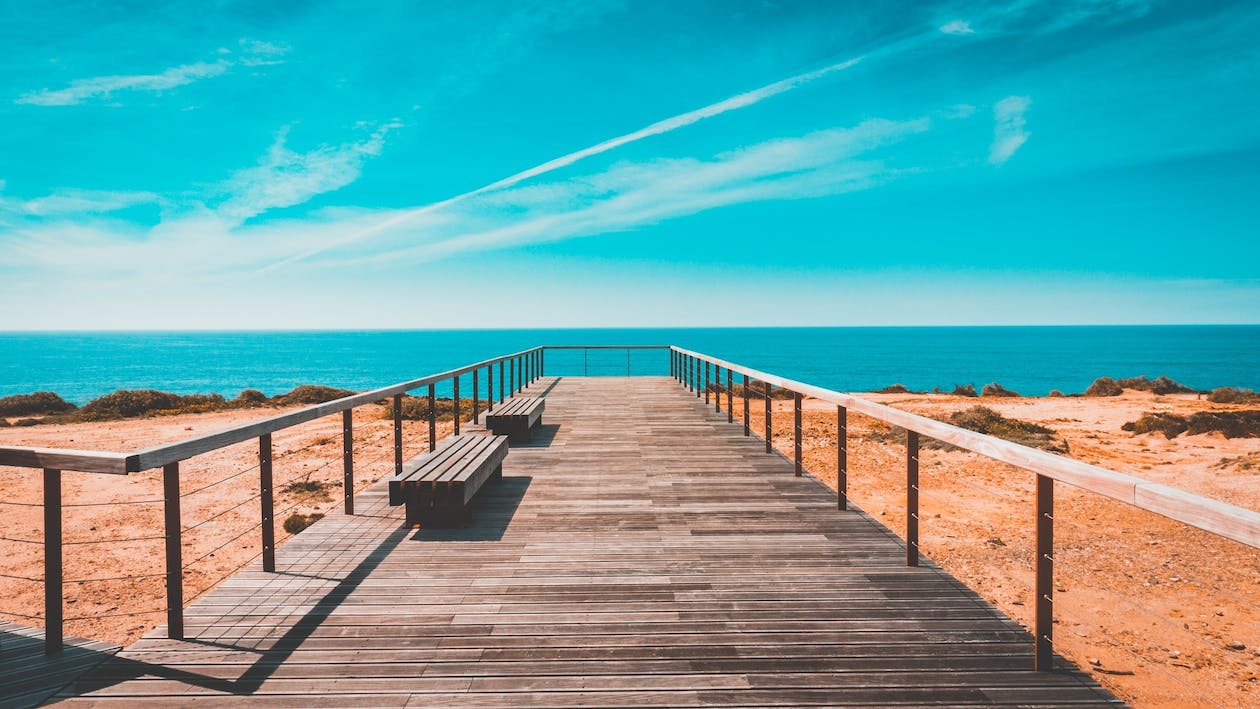 Praia de Seixal. This is a small beach of black sand.  There is a beautiful landscape around with amazing views on the Atlantic and the north coast of Madeira.
Prainha. Not far from the tip of São Lourenço, this is a natural beach of coppery sand of volcanic origin. The Piedade dunes, which contain limestone fossils of geomorphological interest, are located around this beach.
Praia da Ribeira Natal. It offers a charming promenade that connects it to Caniçal.
2. Miradouros with the best views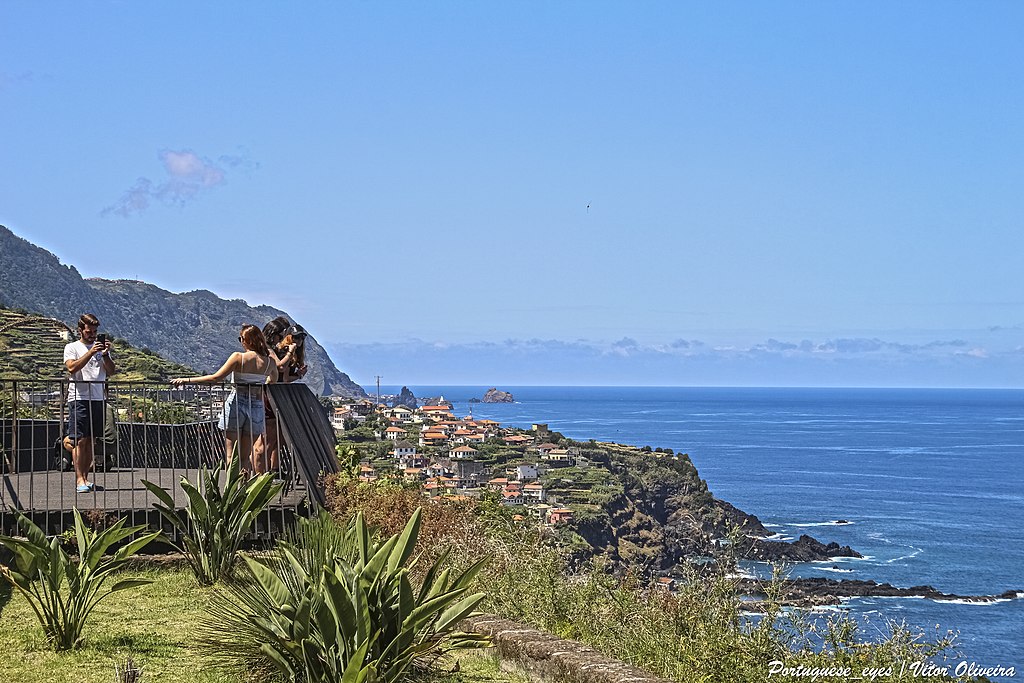 Miradouro is a Portuguese word meaning viewpoint. Don't miss the beautiful view of the island!
Cabo Girão. It is a 589-metre high promontory, famous for its suspended glass platform, called 'skywalk'. This viewpoint offers amazing views of the fajãs of Rancho and Cabo Girão, small areas of cultivated land at the foot of the cliff, as well as magnificent panoramic views of the ocean and the municipalities of Lobos and Funchal. An excellent place to practice paragliding and base jumping!
Miradouro da Eira do Serrado. Located at an altitude of 1,095 m in the mountainous municipality of Câmara de Lobos, it offers a fantastic panoramic view of the parish of Curral das Freiras. You can access the viewpoint via a path that starts at Estalagem Eira do Serrado.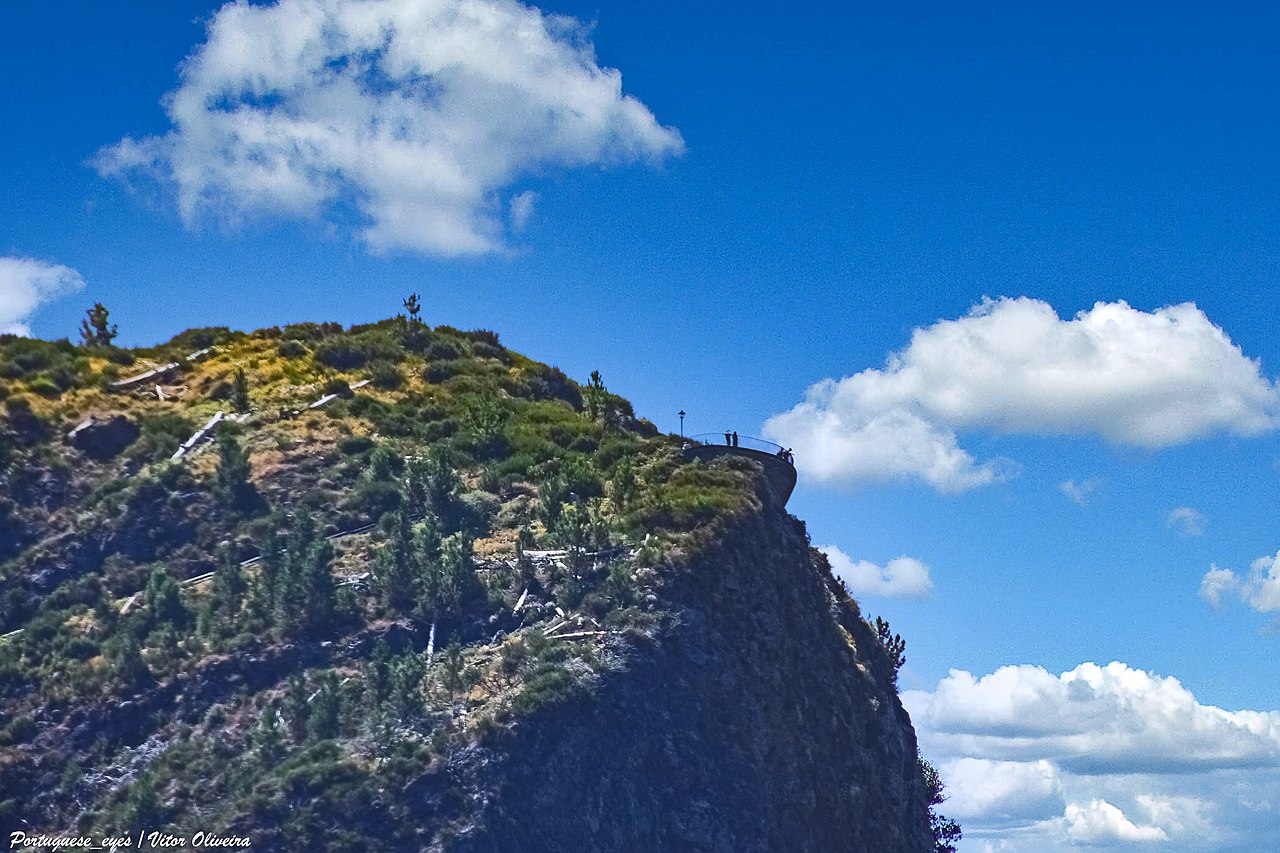 Miradouro da Quinta do Furão. Quinta do Furão has an area of about 5 hectares, consisting of organic farming areas, as well as colourful gardens with countless plants characteristic of Madeira's flora. The landscape is full of vineyards showing the different varieties typical of Madeira wine production. Here you will find a four-star hotel with breathtaking views of the island's east coast.
Miradouro do Guindaste. It offers excellent views of the Atlantic Ocean that bathes the island's northern coast, from Faial to Ponta de São Lourenço. Located on one of the slopes at the mouth of Ribeira do Faial in Ponta de São Lourenço. On days with good visibility, it is possible to see the island of Porto Santo from this viewpoint.
3. Hiking Trails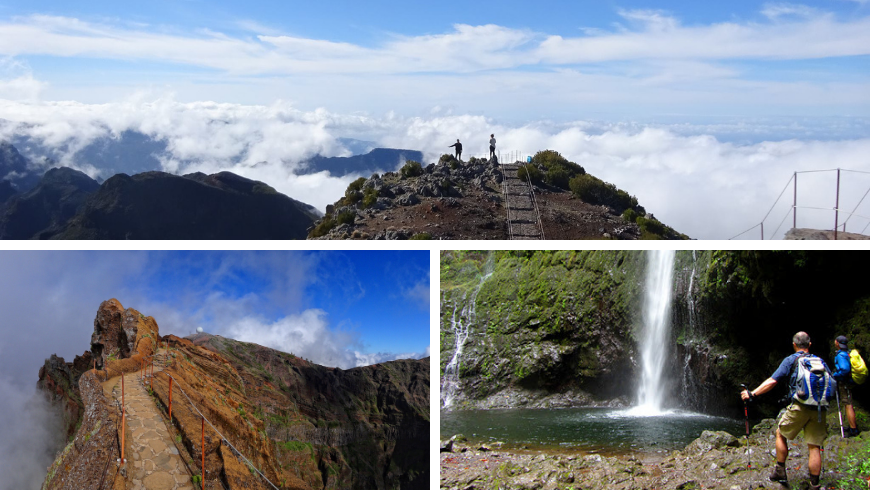 Levada Caldeirão Verde. Starting at the Queimadas Forest Park, this walk crosses some spectacularly steep slopes, but it is one of the best ways to penetrate the deep valley of the São Jorge stream on foot. You will need a torch on this walk, which passes through a tunnel. Among the indigenous bird species that can be seen are the chaffinch (Fringilla coelebs), the firecrest (Regulus ignicapillus madeirensis), the Madeira pigeon (Columba trocaz), the wagtail (Motacilla cinerea schmitzi) and the buzzard (Buteo buteo harteti). The distance of the route is approximately 8.7 km outwards and 8.7 km backwards with a duration of about 5h 30 minutes. The route is of medium difficulty, with a maximum altitude of 1020 m. Map
Levada do Alecrim. The trail starts in the Rabaçal area.  It follows the Levada Alecrim located at an altitude of 1,300 metres to the source of the levada Ribeira do Lajeado. In spring, you can find various endemic species, such as the mountain orchid (Dactylorhiza foliosa) and the leituga (Sonchus fruticosus). Along the trail, one can enjoy the impressive views of the Rabaçal valley and the Ribeira da Janela. The distance of the route is 3.5 km on the outward journey and 3.5 km on the return. It is an easy route that lasts 2h 30 minutes. Map
Pico do Areeiro. Don't miss the sunrise at Pico do Areeiro (there is also a path here that allows you to do Pico do Areeiro – Pico Ruivo. The level of difficulty is difficult). The trail "Levada" of the 25 springs or Alecrim or Lagoa do Vento (the 25 springs trails is the longest, but the Alecrim and Lagoa do Vento trails are the most beautiful). Map

4. Parks and Gardens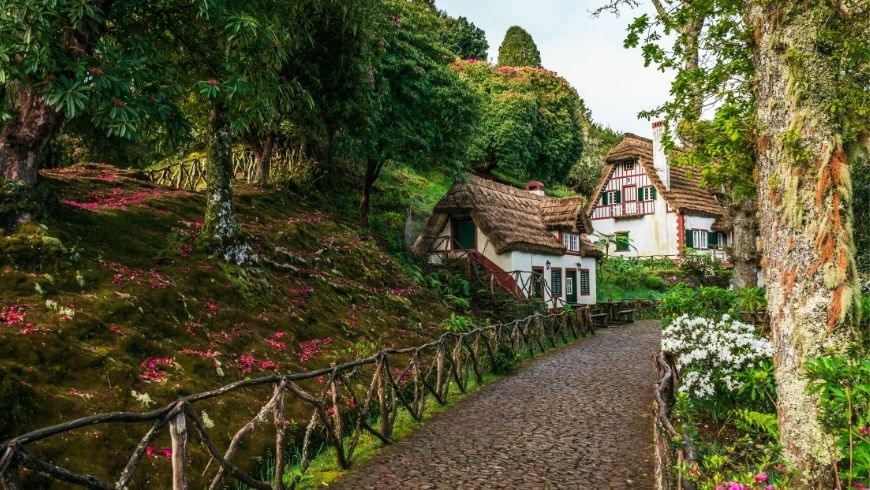 Parque Forestal de Queimadas. Located in the municipality of Santana, it is an ideal place to observe the forest flora and has a picnic park. Here you will find the Queimadas shelter house, a house that maintains the original characteristics of the old Santana houses, such as its beautiful thatched roof. You can take various walks along the paths that lead to different places on the island, especially the Levada do Caldeirão Verde path and the path to Pico das Pedras. Map
Monte Palace Botanical Garden. A magical and fascinating tropical garden owned by the José Berardo Foundation, it contains many specimens of exotic plants from various countries around the world. For example, beautiful and unusual decorations, including a panel made up of 166 terracotta tiles. Currently, the number of botanical species kept in this garden exceeds one hundred thousand and is constantly increasing. Map
5. Natural Pools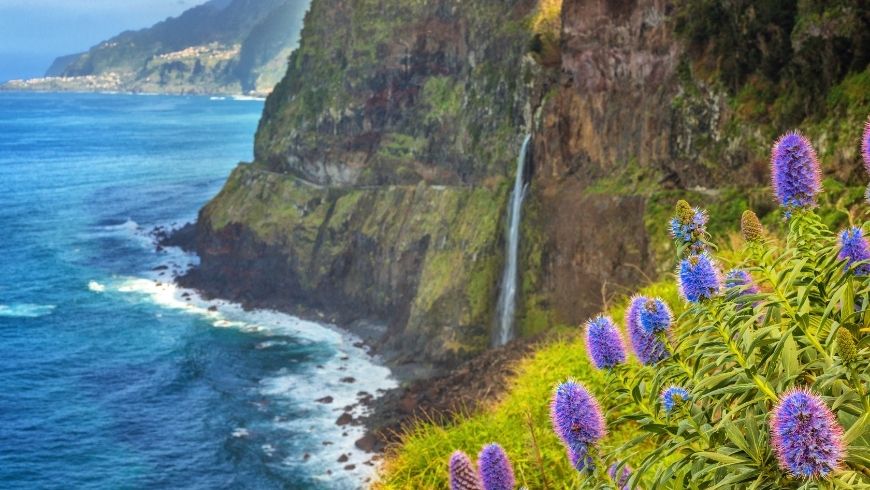 Porto Moniz. The natural pools of Porto Moniz come from volcanic lava, naturally filled with crystal clear seawater. They come from volcanic rock into which the sea flows naturally. It is an area with a surface area of 3800 m². It also has a children's swimming pool, a children's play area and disabled access. Map
Seixal. The natural pools of Seixal are located on Madeira's northwest coast. They are an incredible collection of volcanic lava rock pools, perfect for swimming. It has giant rock arches, caves and many rock pools. Map
6. Waterfalls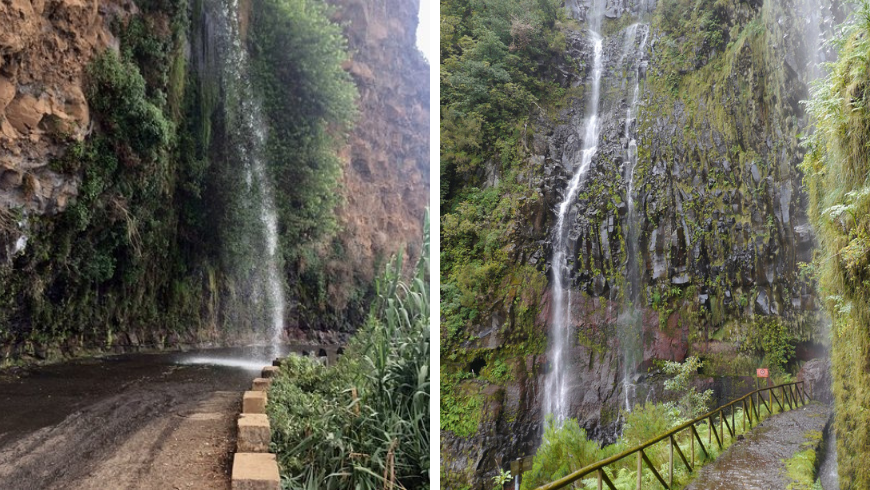 Cascade dos Anjos. This is a spectacular waterfall located just outside Ponta do Sol. Map
Risco Waterfall. This is a group of waterfalls located in Rabaçal, Paul da Serra. The waterfall is 100 metres high and consists of a group of different streams that descend vertically down the side of the mountain. At its foot, there are rocks with small plants and a small natural pool. Map
7. Local companies for water sports
The island of Madeira offers the possibility of practising various water sports, including canyoning, coasteering, snorkelling, kayaking and diving. Below are the companies that the local Mericia suggested:
Quinta do lorde Resort Hotel Marina. Here, in the Caniçal area, there is a hotel and a water sports organisation, where you can book snorkelling, diving etc.
Epic Madeira. An excellent local company located in Funchal ideal for canyoning, coasteering, hiking, climbing, mountain biking)
Azul Diving centre. A very good local organisation located in Funchal to book Snorkelling, Diving, Kayaking).
Mero Diving centre. In Caniço, ideal for diving and Scuba Diving.
8. The City of Funchal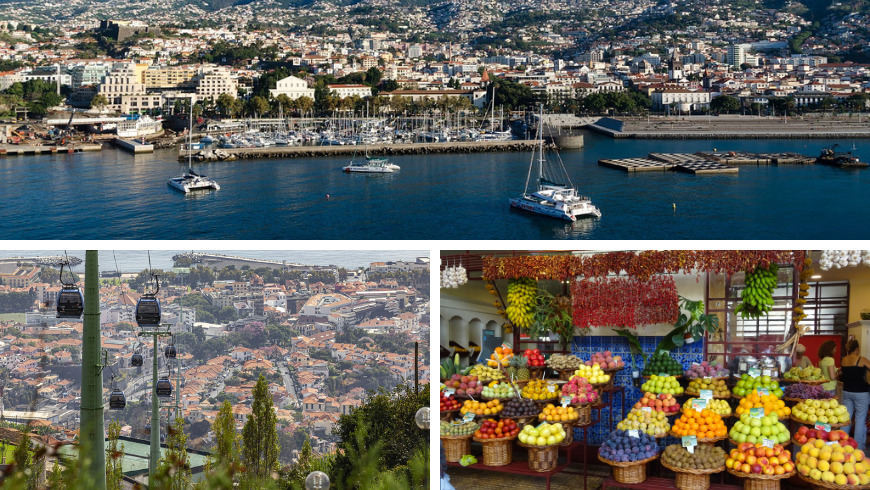 Funchal, known as a 'garden by the sea', is the largest city on the island of Madeira. A great starting point to explore Funchal is the colourful Mercado dos Lavradores. There you can buy a wide range of exotic flowers, tropical fruits, vegetables, fresh fish and local handicrafts. You can also visit museums, monuments, galleries and gardens. Strolls along Funchal's seafront promenade are extremely pleasant, with wonderful views of the coastline. Funchal became an important commercial port thanks to the sugar cane and banana trade and later the wine trade. It offers many things to see and admire:
Igreja de Nossa Senhora do Monte
Forte de São Tiago
Mercado dos Lavradores
Zona Velha
Praça do Povo
The Cathedral
9. The village of Santana
This is a pretty village with a fairytale feel. You can explore the typical small Madeiran houses with their thatched roofs and hydrangeas.
10. Ponta do Sol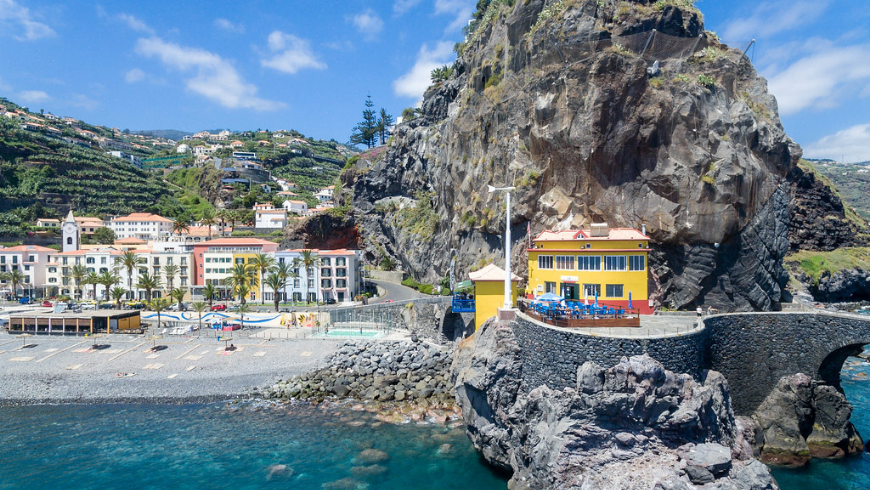 This village is located on the south coast of the island. People consider it the hottest municipality on the island. The place where the sun shines the most hours, at an altitude of 1,500 metres. This place has unique natural features due to its size and location, such as nuclei of indigenous vegetation, fauna and migratory bird species. There are wind turbines that produce electricity in a non-polluting way.
11. Typical local food to try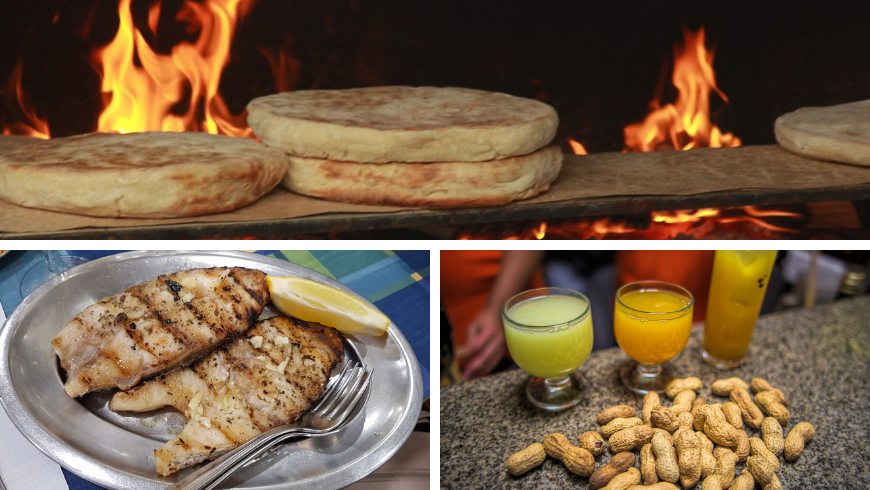 The island of Madeira offers a wide variety of typical dishes, using regional products. Discover its typical dishes!
Espetada
Octopus "Polvo"
Swordfish "Espada"
Fried corn "Milho Frito"
"Picadinho"
"Bolo do Caco"
"Lapas"
"Prego no Bolo do Caco"
Cod fish "Bacalhau" (à Bras, com Nata)
"Castelo dos Hamburgers"
"Queijada"
"Bife de Atum"
Wine of Madeira
Poncha
Pukiki Cocktails
Nikita Cocktail
12. Good Local Restaurants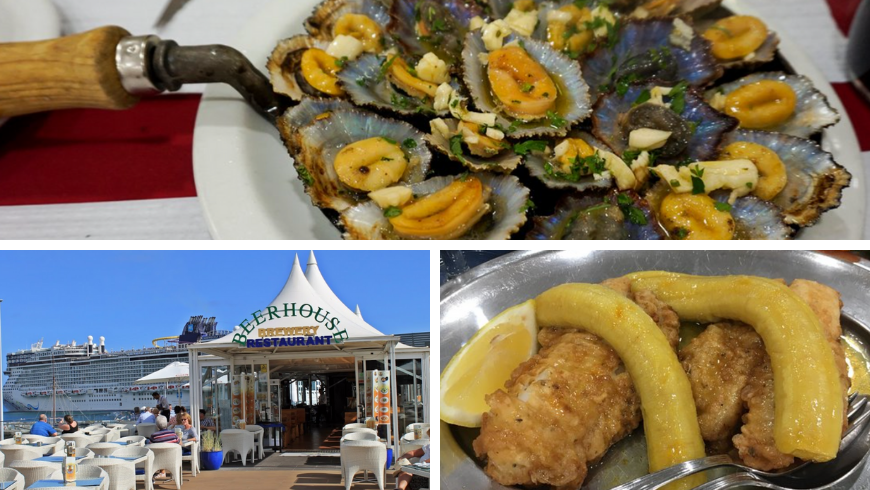 Try Madeira's best delicacies at one of the following restaurants suggested by the locals Mericia and Sara.
13. Bars/Pubs
Get a beer, a glass of wine or a glass of Poncha in one of the following bars:
14. An organic farm to visit
Feijão dos padres is an organic rural tourism farm on Madeira Island located in Quinta Grande. People lived there and they cultivated its lands since many years. The history of Fajã dos Padres accompanies the history of the Island itself. Today, it is possible to relive some of this past heritage by visiting some of these small reconstructed houses. Sample the delicious Malvasia wine on a visit to the old wine cellar, or stroll through the old stone alleys through the cultivated pieces of land.
15. The island of Porto Santo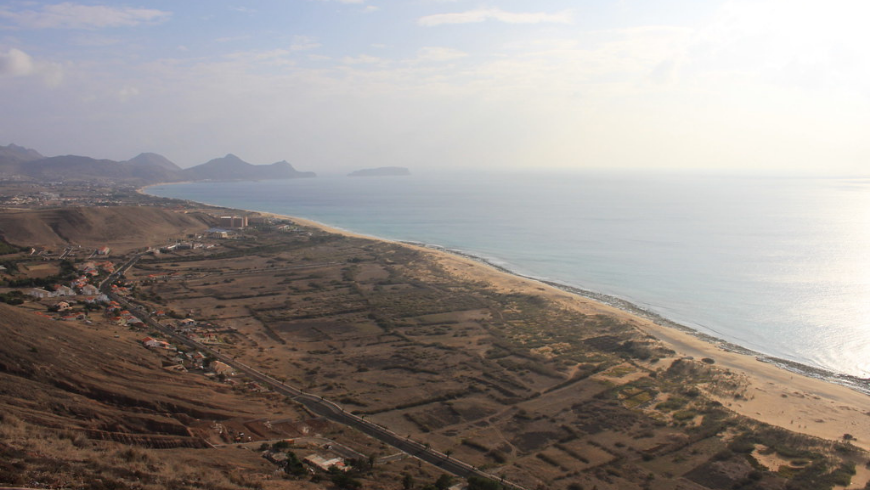 Porto Santo is an island that is part of the Madeira archipelago together with the two uninhabited islands, the Desert Islands (Ilhas desertas) and the Wild Islands (Ilhas Selvagens). At 40 km northwest of Madeira, about 5500 people live there. It boasts one of the most beautiful long golden beaches in Europe. Worth a visit during your stay in Madeira!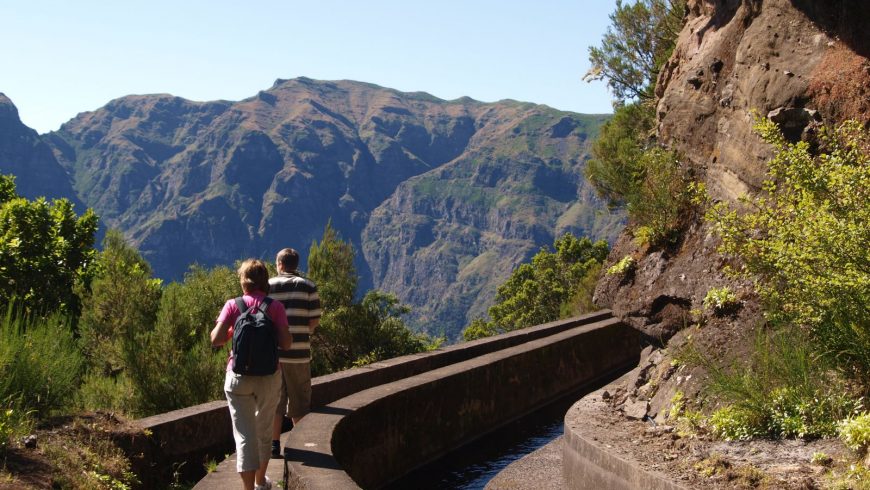 Follow these local tips and you will enjoy the best holidays on Madeira island!