California is a place full of surprises and unique landscapes: stunning beaches, where a lot of brave surfers ride waves and sea lions lie under the sun. You can admire breathtaking cliffs that plunge into the ocean, sequoia and pine forests, large vineyards and green hills. You can also visit big cities such as Los Angeles and San Francisco.
In such a beautiful place it is no wonder that people pay a lot of attention to sustainability. Did you know that San Francisco has been declared the green capital of North America? This city has gained a lot of green certifications for having encouraged the use of electric cars. In addition to this, smartphones vendors must indicate the quantity of the emitted radiation. The limitation of plastic is also encouraged.
San Francisco is also the national leader in car sharing. In 2011 reserved car parks for shared cars were built. Are you ready to discover this wonderful place? Find out the ten most sustainable hotels of California and have a relaxing and unforgettable stay in harmony with our planet.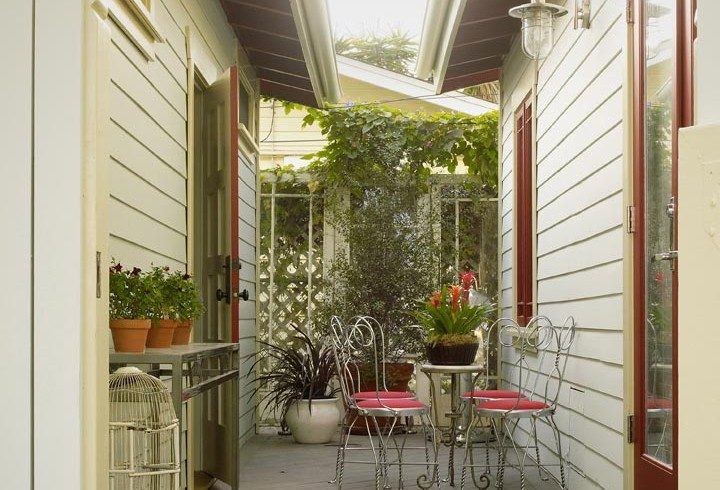 It is a green and cosy alternative to a standard hotel. It is not far from Venice beach and two blocks away from the famous shopping area of Abbot Kinney Boulevard. The rooms of this eco-hotel were built by using natural materials and using renovated vintage pieces of furniture. The atmosphere is therefore cosy and polished.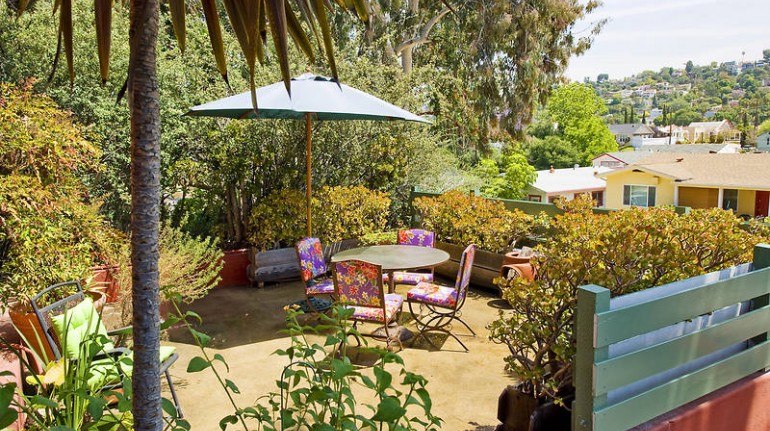 Los Feliz is a characteristic and calm quarter east of Hollywood, where you can find a lot of shops, restaurants, cinemas, cafés. This is the ideal starting point to visit Los Angeles. Here you can choose between bungalows, small villas or cosy hotel rooms. You will find a warm and familiar atmosphere and you will be surrounded by nature and overlooking the ocean.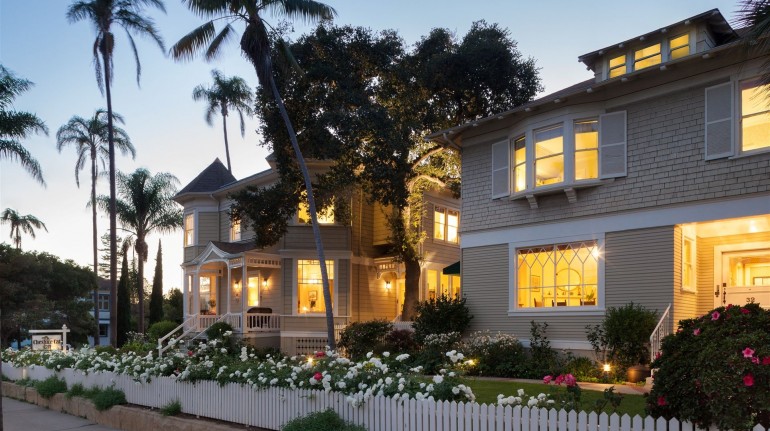 Four blocks away from the centre of Santa Barbara you can find the Cheshire Cat Inn, one of the most sustainable hotels in California. This accommodation consists of two well-equipped Victorian houses and a cottage surrounded by a park with old oaks, fountains and flowery meadows. Here the awakening is always sweet! During the buffet breakfast, you can taste homemade muesli and cakes, fresh fruit, yoghurt, ham, cheese, eggs, fruit juices and delicious local coffees.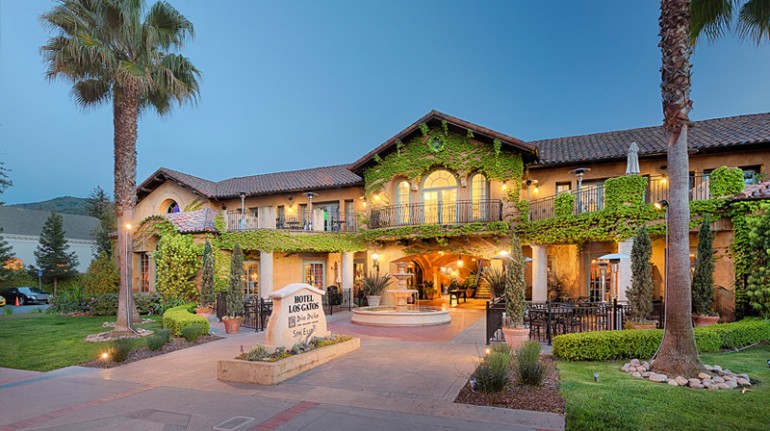 This refined villa at the base of the mountains is not far from Silicon Valley and Santa Cruz. It is the perfect place where you can have a relaxing holiday wearing comfy bathrobes and slippers and enjoying linen made with Egyptian cotton. A swimming pool and a whirlpool are also available. If you are travelling by electric car, you can charge it by using the Tesla charging station of the hotel.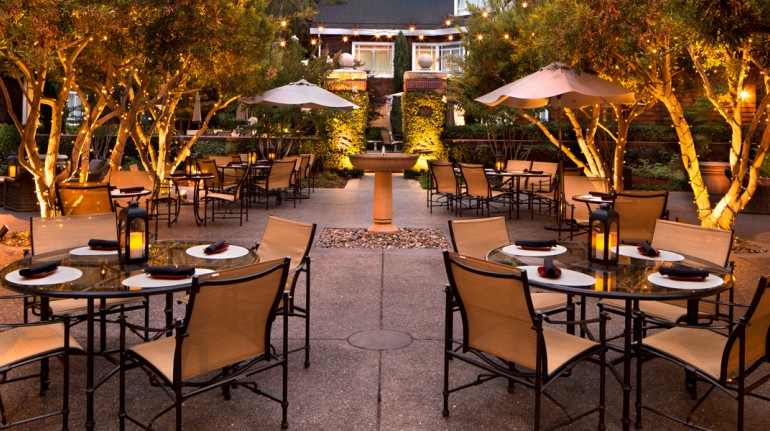 This hotel is equipped with all comforts is not far from Silicon Valley. It is the ideal place for those who want to have a relaxing stay. This hotel is characterized by a modern design, elegance and attention to detail. You will be surrounded by palms and you will feel in harmony with the Californian landscape. Here you can rent bikes in order to visit the surroundings. You can also enjoy the sauna and a gym.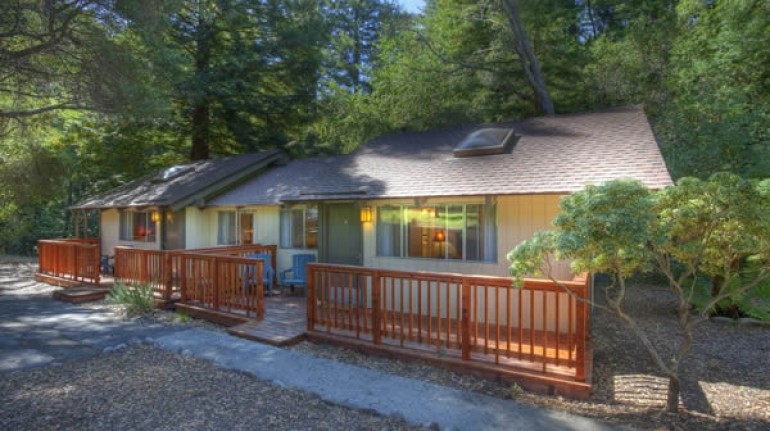 In the hearth of Pfeiffer Park, Big Sur Lodge is the ideal escape place for writers, artists and people searching for beauty and peace. Surrounded by old sequoias, this hotel is characterised by a peaceful atmosphere without noises, phones, television, radios and alarm clocks. It is the perfect place to be alone and enjoy the pristine nature of California.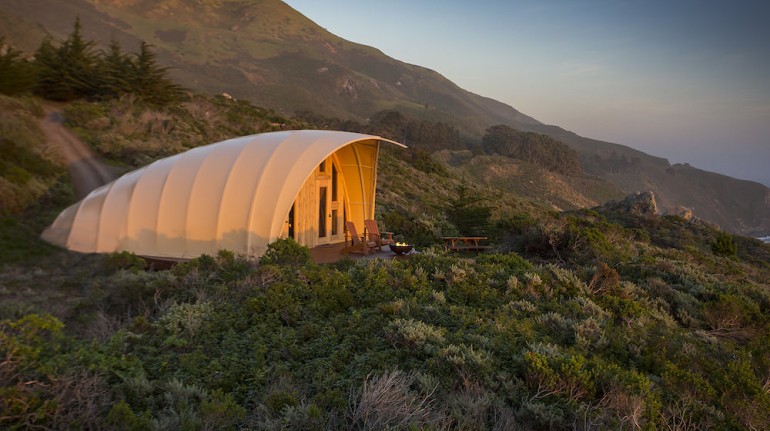 Have you ever stayed in a glamping resort? Treebones offers an unforgettable experience. It is a luxurious campsite that mixes the natural experience of the campsite with glamorous services. It is a real Eco Resort where you can stay in completely furnished bungalows and treehouses surrounded by a big park overlooking the ocean. You can also taste original dishes made with organic products which are grown in the accommodation's vegetable garden.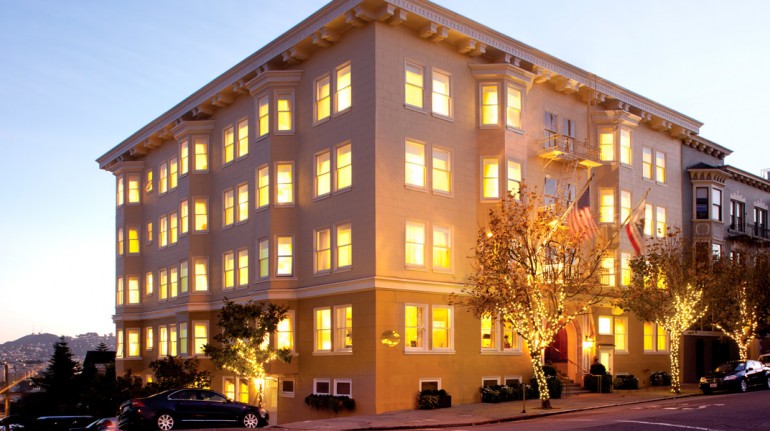 This hotel was opened in a historical building that offers an elegant and refined atmosphere. Here you can take a break from the big city. This place is also an ideal starting point to visit San Francisco. In fact, its central position enables visitors to see Golden Gate Bridge from the windows. The services are also elegant. Here you can find a rich breakfast, you can rent bikes and sample local wines. The staff is kind and ready to give you useful tips and tell you all the secrets of this city.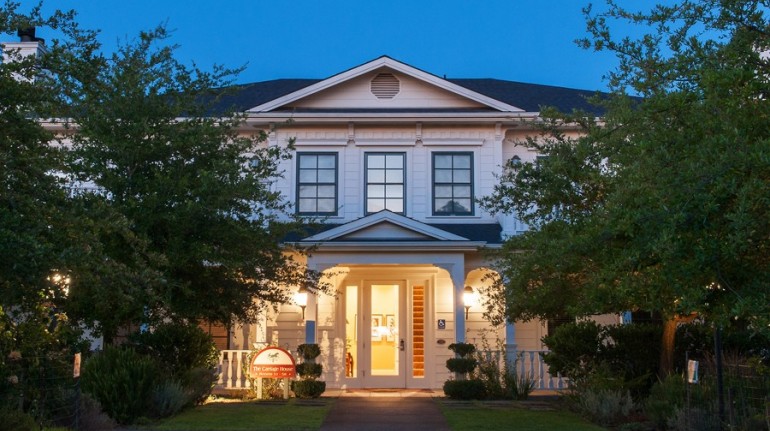 This 19th-century villa surrounded by a lush garden offers 64 cosy suites, a spa ad a swimming pool with a whirlpool. Some bedrooms are decorated with design pieces of furniture, works of art and king-size beds. They are also equipped with fireplaces and tubs for hydrotherapy.  It is an authentic paradise for those who want to have a relaxing holiday. In addition to this, MacArthur palace is not far from the stunning Napa Valley, famous for its nature, wines, park and art galleries.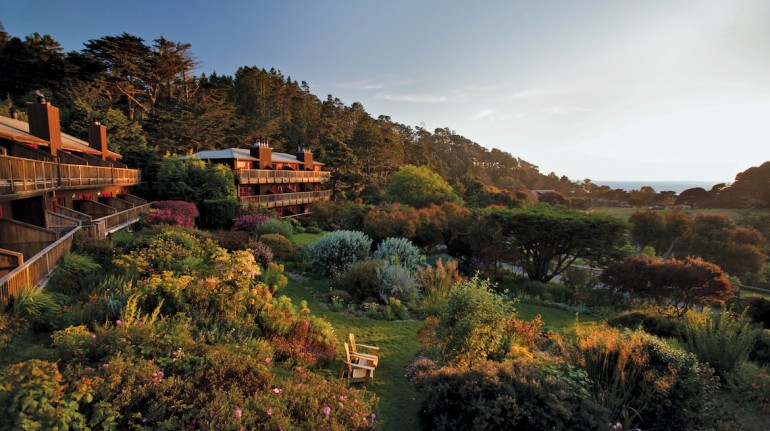 Standford Inn is a magical place located on a hill overlooking the sea where you can enjoy pristine nature. It is an eco-resort where you can relax, do yoga, taste excellent organic and vegan dishes, made with local products. You can also book a massage or rent a bike or a canoe to explore the surroundings. In this area, you can also visit several natural parks.
Which one of these sustainable hotels of California do you like the most?
Cover image by California Coast Panorama – the_tahoe_guy via Flickr