Are you searching for a more unique and "slow" vacation in Croatia? Undiscovered Croatia uncovers the true sense of this diverse land of contrasts with authentic local lifestyles, customs, and culture.
This blog post will inspire you for sustainable travel and show you the exquisite quieter alternative to the overcrowded Dalmatian hotspots. For the adventurer with an open heart, a luxury resort stay will never compare to the experience of traveling to lesser-known locations and exploring the off-beat paths.
Eco village Vrsine – a secret village in Central Dalmatia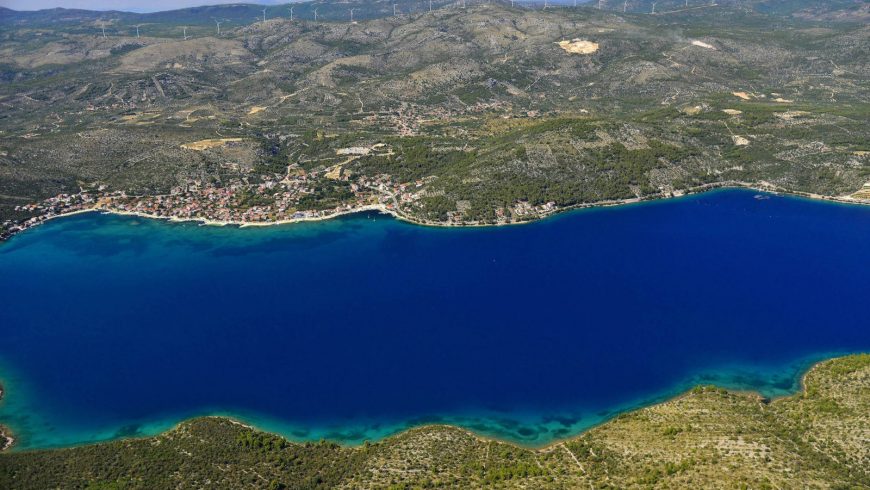 The charming village of Vrsine is located in the hinterland of Marina municipality. This is the ideal hidden gem for mindful travelers in search of undiscovered Croatia, who want to be transported back in time to a simpler version of life.
Photo credit: Ivo Pervan
Photo credit: Ivo Pervan
Even though it is located only 10 km from the popular city of Trogir, known as the overcrowded UNESCO World Heritage Site, it gives you a feeling of entering into a wonderland of peace and quiet. Eco village Vrsine has everything to offer for a memorable sustainable vacation; from history, monuments, preserved natural environment, to traditional stone houses to rent.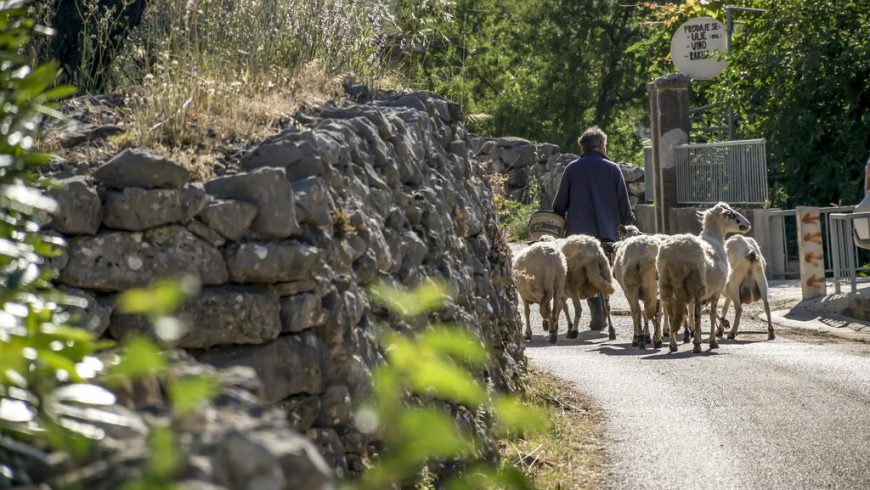 Undiscovered Croatia with the most authentic local experiences
You can choose between the recommended activities that can only be experienced in the most authentic parts of undiscovered Croatia, such as the eco-village Vrsine. Take a walk or ride a vintage bike along the ancient drystone walls and feel the soothing vibe of the rural ambiance. Meditate above the mystical cave or enjoy the charming picnic at the ancient wells. Live like "vrsinjani" and appreciate local culture in new ways.
Buy a basket full of organic products and healthy microgreens from the local farmers and thus support the local economy. Visit a local tavern serving fresh and delicious traditional dishes, from farm to table.

Tavern Donja Banda – Eco Village Vrsine

Create meaningful connections with locals – they will show you the traditional practices, crafts, and skills that have been honored for centuries. Join them in the harvesting of figs and olives or participate in cleaning actions. Visit hilltop sacred sites, from ancient churches to chapels with outstanding views. Don't forget to take your yoga mat, to admire the romantic sunset and get energized by the powerful sun-gazing moments.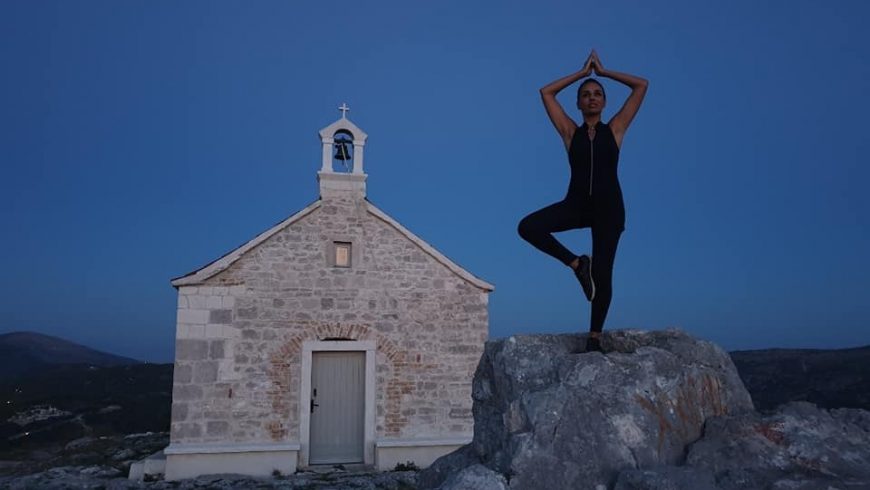 Rural oasis for wellness and wellbeing
From time to time it is beneficial to escape from your career, routine, and city lifestyle. To simply turn off your phone, take a deep breath of fresh air, and regenerate your body & mind. Eco Village Vrsine can also be your wellbeing destination, as Tibetan Yoga and personalized wellness programs on Immunity and healthy nutrition, Sleep, Mindfulness, and Stress Management are available.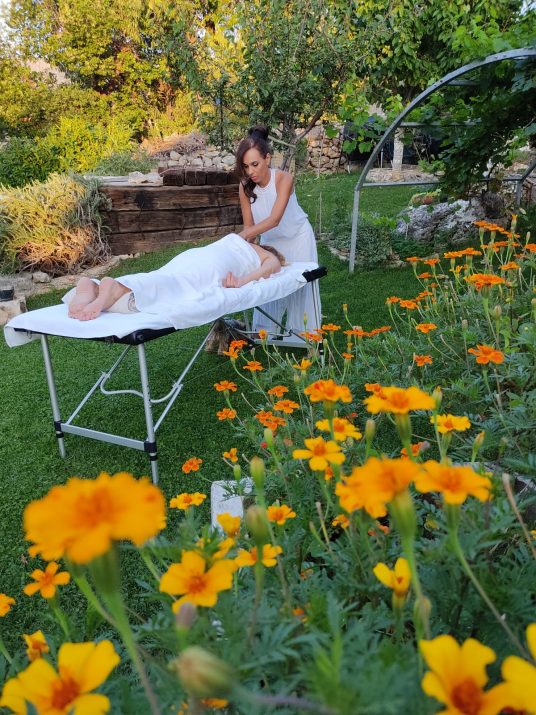 Eco holiday houses in Vrsine with unique character and charm
You can book your favorite heritage house with a pool and slowly re-connect with nature and yourself. You will enjoy your own privacy and be able to pick the veggies from the organic garden.
Traditional stone house Home Sweet Home

This traditional Dalmatian countryside house has been beautifully refurbished to meet modern standards. The main idea during restoration was to preserve as many original features as possible and by doing so, respect the lives and traditions of the ancestors.



Natural wood and stone combined will make you feel at peace. The result is a kind of fusion that creates a distinctively rustic and unique atmosphere. Nature seeps through the character-filled interior: from oak wood floors to handcrafted beds made from local beech wood, believed to help enhance sleep. All furniture is custom-made from natural materials. 
Country House Rusulica
 
An old traditional family estate has been transformed into a tranquil holiday spot. Villa Rusulica is bohemian in style yet homey at the same time. It has a unique romantic interior and exceptional outdoor area. The atmosphere is defined by its modern and spacious interior and plenty of natural light. You can also expand your knowledge by checking the rich selection of books at the library corner. 



Perfect place for digital nomads and remote workers with sustainable lifestyle
Eco village Vrsine is ideal not just for visit or vacation for more conscious travelers in search of undiscovered Croatia, but also for living. Here you can also work remotely. You will have a totally sustainable lifestyle that is peaceful, healthy, comfortable, and more connected with the people around you.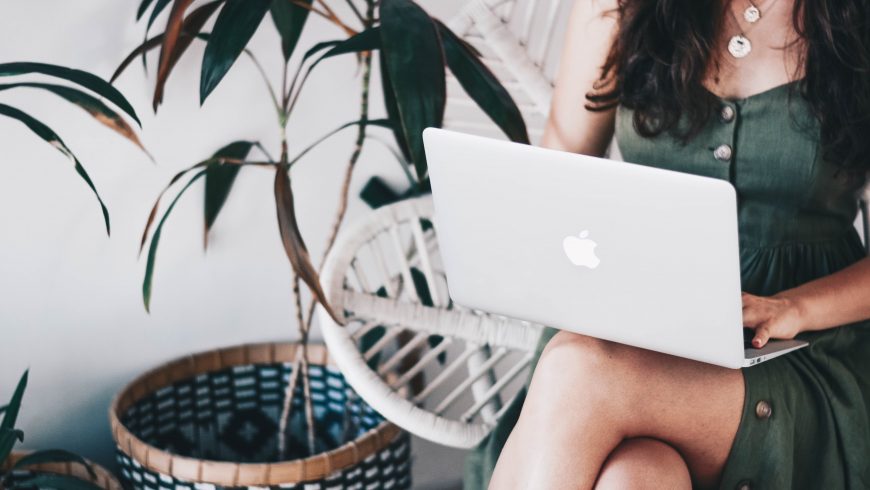 Breaking out of your comfort zone and taking on new opportunities is a great way to shift from who you are to who you are meant to become. Explore undiscovered Croatia, visit eco-village Vrsine, and travel in harmony with nature. No matter where you go, go with an open heart, respect for local culture, and with pure intention of growth.
Cover photo: Sylvia Nunes