There's been a growing concern about the detrimental impact of human travel on the environment in recent years. Irresponsible tourism is a significant catalyst to environmental destruction. The destruction of the natural environment is an urgent matter as it directly affects everyone's well-being. These concerns have brought about the green travel campaign. As a student passionate about travel, you should leave as little carbon pollution as possible wherever you visit. These simple green travel tips should help to conserve the environment while touring your favorite destinations.
Choose Responsible Travel Businesses
Look for tour companies that are environmentally conscious and give up to the local communities. A genuinely 'green' business will talk about conserving the environment and show it in their actions. Such an agency will at least have a webpage dedicated to sustainability and will promote eco-tourism initiatives.
Pack or Buy Reusable Items (Shopping Bags, Water Bottle, etc.)
Want to know how much plastic waste you leave behind when traveling? Imagine how much water you drink on a given day and count how many disposable bottles you use. The same goes for other plastic items such as shopping bags, straws, plastic plates, spoons, etc. You can significantly reduce your litter by going for things you can reuse, like woven shopping bags and a BPA-free water bottle.
Go for Train or Bus When Traveling Domestically
According to the US Environmental Protection Agency, transportation accounts for nearly a third of all greenhouse gases produced in the environment. Within transportation, flying and driving alone are the highest carbon emissions, with domestic flying emitting more carbon than driving. So, use public transport (train or bus) for domestic or short/ moderate cross-border travel.
Stay on Designated Roads and Foot Paths
Responsible tourism is about having as minimum physical interaction with the wild as possible. So, remember to stick to marked roads and footpaths when going out in nature. If you stray away from designated paths, you risk damaging plants and the natural habitat for animals.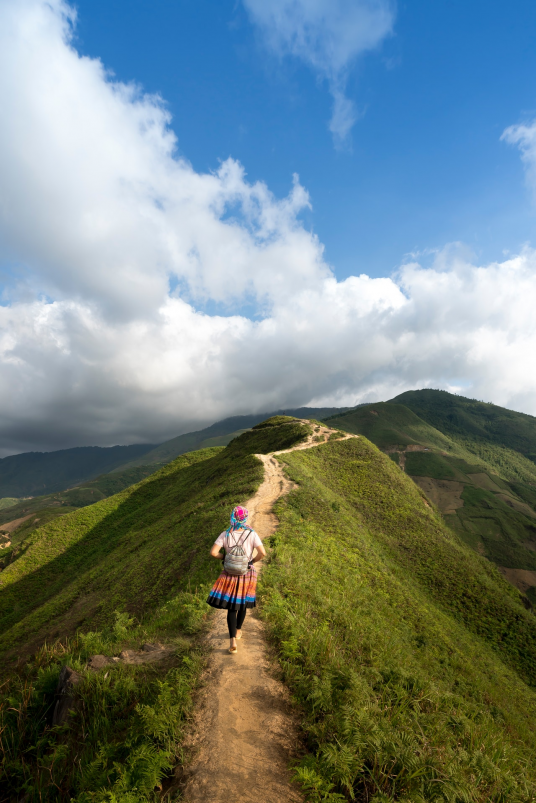 Hire Eco-Friendly Cars Instead
If you wish to travel on the road and don't have an eco-friendly car, consider hiring one. Instead of using a gas-powered car, go for an electric vehicle since these emit significantly less carbon gas. Do the same if you find that you need to hire a car to move around your tourism destination.
Turn Off Electricity Consuming Devices When Not in Use
Save energy as much as possible by turning off the air conditioner, television, and lights when not in use. In any case, you should hire an essay helper for your assignments so that you spend more time enjoying your destination instead of staying indoors working on assignments.
Pick Up After Yourself- And Others
Make a habit of picking up trash after yourself. Instead of dropping trash, why not pick it up? You can significantly impact the environment by picking up trash along trails when hiking/backpacking for proper disposal.
Ditch Baths for Short Showers
On average, a full bath takes up more gallons of water than a shower. A shower head uses about 2.5 gallons/minute, while a full bath can use up to 70 gallons. Make your showers short, i.e., below 10 minutes, to save even more water.
Carry Light
You can play a part in reducing per flight emissions by packing light. The heavier the weight a plane carries, the more fuel it burns and consequently, the higher the carbon emissions. Therefore, don't carry anything that isn't essential or that you can cheaply buy where you're going on your long-haul flights. Pick a good app in advance to avoid carrying heavy books and reading materials.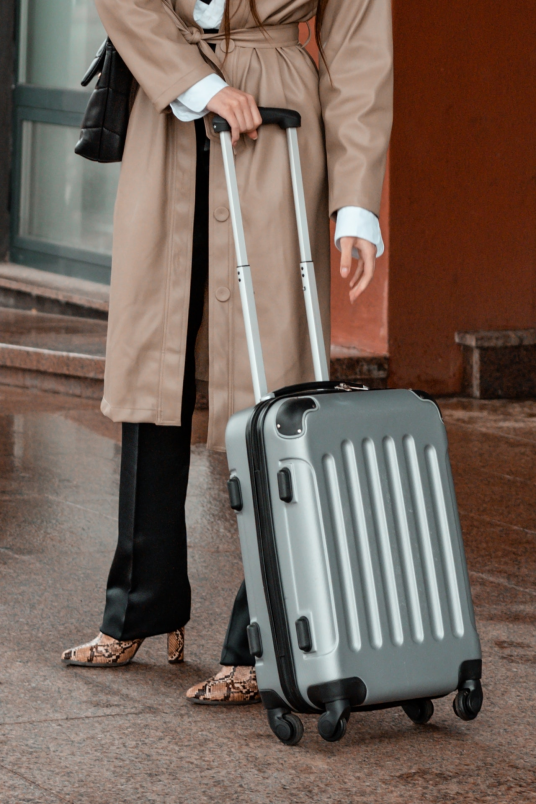 Inquire About Your Hotel's Sustainability and Recycling Initiatives
Find out what arrangements your hotel has in place to conserve the environment. How are they conserving water and energy? Do they have a recycling program? If these things aren't in place or aren't well implemented, ensure you leave your feedback on how they can improve.
Avoid Takeaways as Much as Possible
Buying' food to go' seems logical when you are in a rush. Though convenient, takeaway food and drinks contribute significantly to pollution. You don't have to be in a rush when on holiday. You can, instead, eat out in a restaurant while enjoying a scenic atmosphere. If you have to take away something like coffee, use a reusable cup.
Contribute to Offsetting Carbon Emissions
Minding the environment as you travel will definitely help fight ecosystem degradation. However, you'll still contribute to carbon emissions in ways you cannot avoid, like international flying and road travel. So, at the end of each trip, contribute towards causes aimed at offsetting these emissions, such as reafforestation.
Summary
Human and animal life depends on the environment to survive. However, the environment depends on human responsibility to thrive. As a traveler, it is your responsibility to leave a minimum carbon footprint in the destinations you visit. Use the above tips to join the green movement and safeguard the environment.