For everyone looking up "passport photos extremely near me," these tips will help you to find what you're after. Read our article to find out more
Anyone who's getting ready to travel, or who needs to renew their documents before they expire, has likely asked themselves: "Where can I get passport photos near me?" Make sure to consider the following tips and suggestions, and you'll find somewhere to take a flattering and appropriate passport photo in no time:
1. Take it at home using an online service
When it comes to taking your passport or ID photo, the closest you can get is literally taking the photo at home. If you're in the UK, for example, you can use an online service to take and submit a digital photo with your online passport application. This way is also better for the environment since you don't need to print out your photo at any point.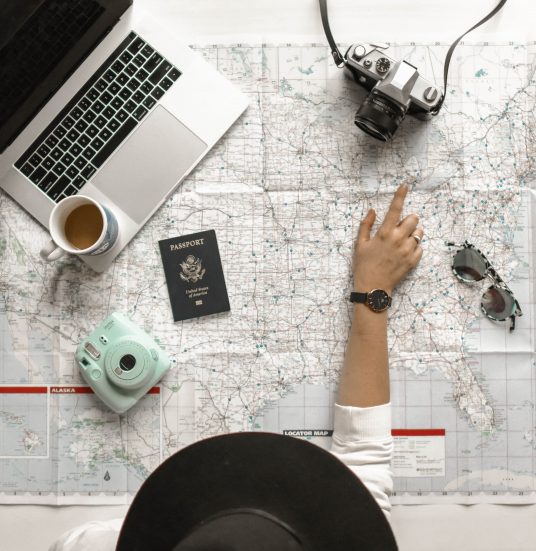 2. Find a place close to you that takes ID photos
While you'll have to leave home for this option, you should be able to find somewhere nearby that takes ID photos. You should start with your local pharmacies or post offices and check whether they advertise this service, and if not then there will likely be specialty shops offering it too.
Wherever you choose to go, it's worth giving them a call before you visit. You don't want to waste your time if they only offer photos between certain hours, or if they require you to make an appointment first.
3. Find a place close to where you're submitting your application
If you need to submit your application in person, another sensible option is to pick somewhere close to the consulate, or other office, where you're turning in your paperwork. If you choose this option, then you'll be able to return to where you had it taken and solve any issues that may come up relatively quickly.
Even if you've taken a photo at home, it's still a good idea to scope out somewhere to take another if necessary. After all, it always pays to be prepared, whether you're traveling or simply preparing for your trip.
4. Make sure the person taking your photo knows how to do it
Make sure that wherever you go to have your photo taken, the person behind the camera has the experience to provide you what you need. (1)
If you're in the UK, for instance, the photo must:
Show "no other objects or people"
Have "a plain light-colored background"
Have "a clear contrast to the background"
Not have red-eye (2)
Many of these criteria are things that you won't be able to fix after the fact, so make sure that the place you're going to understands what you need and can provide it. When the picture has been taken, remember to check it against any guidelines you're able to find for the specific document you need. (3)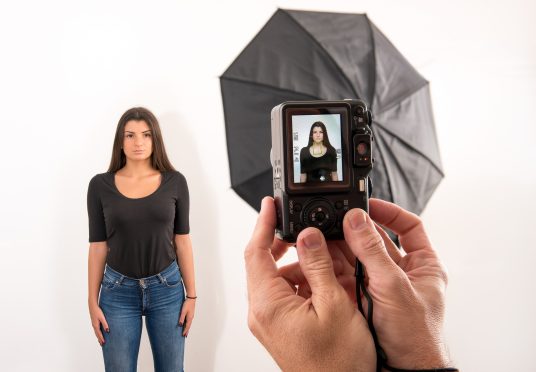 5. Make sure that you're ready to have your photo taken
You have a part to play in the photo, too. There are two dimensions to consider—the legal requirements, and how to take a photo that you won't hate in a few years' time.
While different countries have different requirements, many are reasonably consistent. For example, in the UK, you must:
Look straight at the camera
Have a "plain expression and your mouth closed"
Keep your eyes open (and not have glasses or your hair in front of them)
Not have a face or head covering (though there are medical and religious exceptions)
Not have shadows on or behind you (2)
Beyond meeting the bare minimum requirements, consider what you can do to make sure that you actually like your photo. Patrice Williams, writing for Fodor's, outlined some tips:
Don't fear color—The background will be white or off-white, so wear something that won't blend into it entirely.
Pick a "timeless" style—You'll have this photo for a while, so make sure that it's one you'll feel good about in a few years.
Choose your hairstyle carefully—Try not to pick something that will cast too much shadow, as this can lead to your photo being rejected.
Practice your "neutral" expression—For US passports, you're allowed a natural smile, so practice an expression that won't be rejected, but that you don't hate either. (3) (4)
Conclusion
If you're still stuck looking up 'passport photos extremely near me', then availing of an online service might be your best bet. If you've got time, and you'd rather have a professional take the photo, make sure to find someone with experience and the right set up to ensure that your photo is accepted. Don't be afraid to refer back to the easy tips above to make sure that you'll like your picture as much as possible.
References:
(1) "Applying for a passport? It's nothing to smile about," Source: https://www.theguardian.com/money/2013/jul/13/applying-for-passport-wrong-photograph
(2) "Get a passport photo," Source: https://www.gov.uk/photos-for-passports
(3) "Passport Photos," Source: https://travel.state.gov/content/travel/en/passports/how-apply/photos.html
(4) "How to Take a Passport Photo That You Won't Hate," Source: https://www.fodors.com/news/style/how-to-take-a-passport-photo-that-you-wont-hate