Happiness is being with nature, see her, talk to her. (Lev Tolstoy)
There are some places in which you just need to stay for a few hours to feel happy and at peace with the world. Pian delle Ginestre, in Sassetta, Tuscany, is one of these.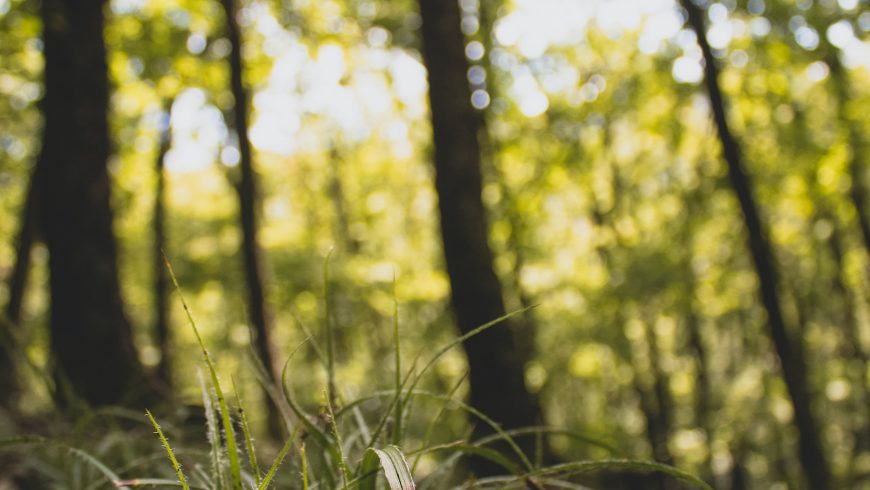 Immerse yourself in the silence of centuries-old woods. As a matter of fasct, here you can stay in an eco-friendly glamping, which offers the freedom to feel close to nature and at the same time the comfort of a five-star experience.
There are so many things you can do here: explore ancient villages on the hills, walk through the woods or ride your e-bike to reach the sea. In addition, you can try the beneficial waters of Sassetta and taste local wines.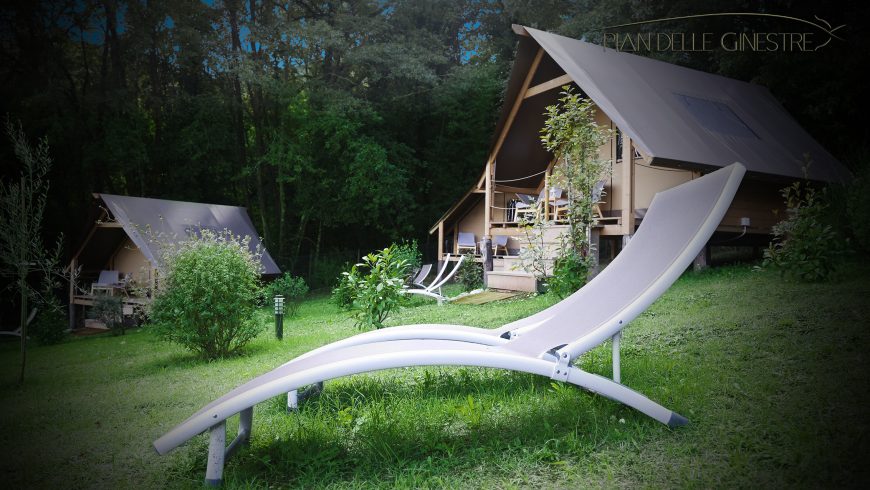 Let's find out every detail behind the story of this ecobnb.
Starting from scratch, in the nature of Tuscany. Interview with Ilaria di Pian delle Ginestre
1. How was the glamping Pian delle Ginestre born?
Pian delle Ginestre was born from a lucky meeting, the one with my partner Roberto. When I first met him and he told me that he lived in Sassetta, despite being Tuscan (in the province of Lucca), I asked him: "Where is Sassetta?".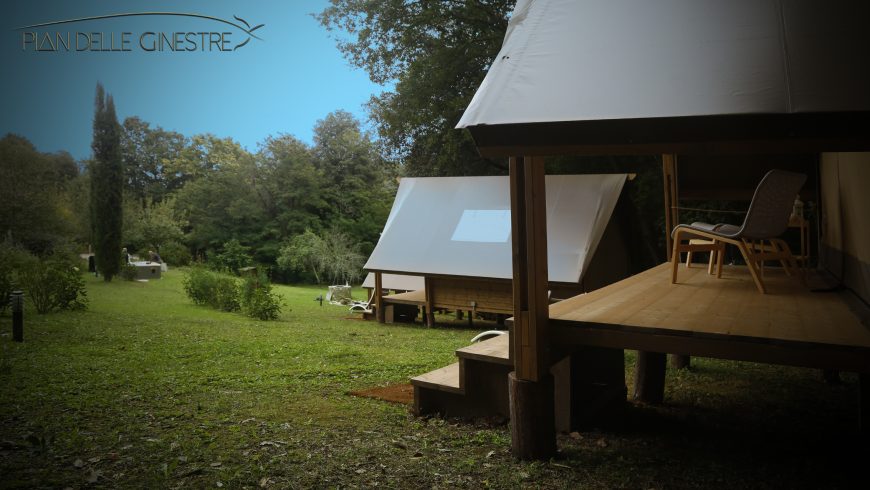 In just one moment I fell in love with these beautiful places.
I left my job in the family business and then I moved here, where my passion for cooking, hospitality and conviviality has merged with Roberto's ability to give shape to any material.
This is how this eco-glamping project was born: from the desire to start again with a project that wasn't only compatible with our dreams, but also with our love for nature.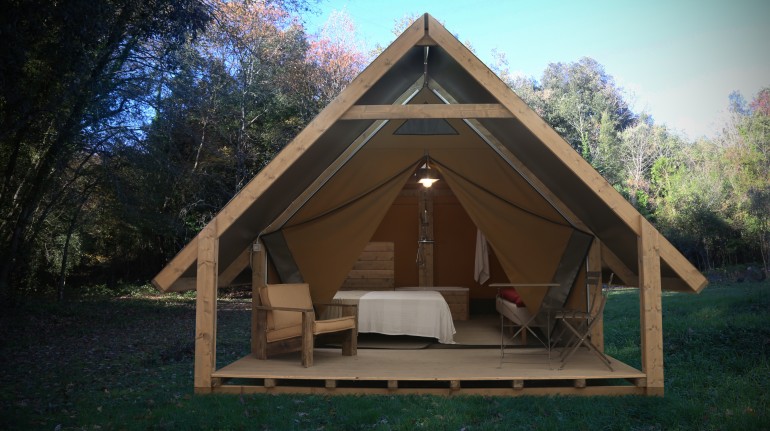 2. Which are the eco strategies used in your glamping?
The tents are perfectly integrated with the forest around them. What's more, to install them we did not use a single brick.
We only use bio cleaning products. In addition, we use waste water for irrigation thanks to our phytomediation system.
The lights are low-energy and they have photocells for automatic shutdown.

All biodegradable

waste is used to produce compost.

The rest of the waste is, obviously, differentiated.

We have an olive grove and a small vegetable garden where we produce organic food. In addition, all the products we use to cook come from local farms.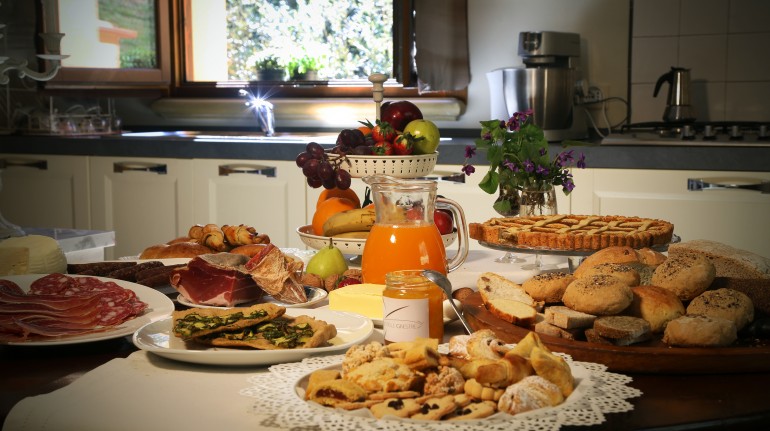 In addition, we do not have a TV and, also, I would want this structure to be wifi free. Nowadays, this could seem a little bit difficult, since so many people do smart working and need internet. However, this could be appreciated by people who just want to switch off.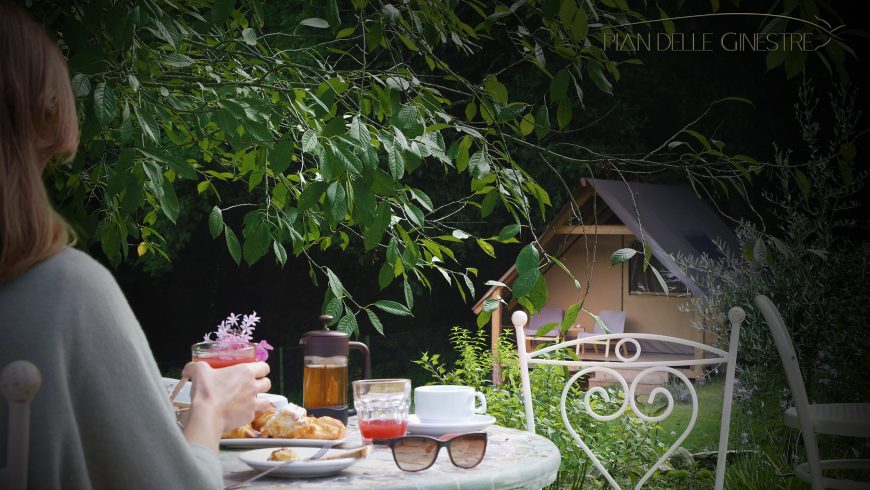 Since this is a protected landscape area, we are not allowed to place photovoltaic panels. However, we are considering to install a charging station for electric cars.
We have so many projects, but we are a small company so, we must go on one step at a time.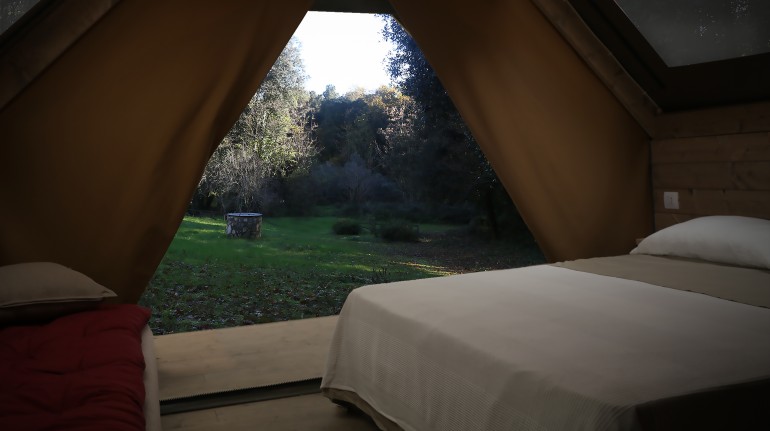 3. Which kind of holiday do you offer to your guests?
This is the right place if you want to listen to the noises of the forest or just discover its smell but at the same time, sleeping bags and uncomfortable beds aren't your cup of tea. Additionally, here you can walk or ride your bike around the beautiful landscapes which surround the glamping or just go to the nearby spa.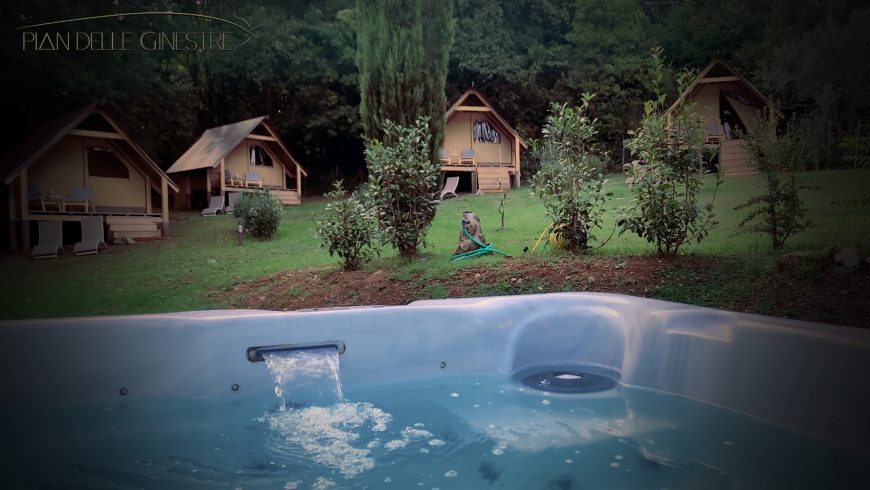 A place where you can taste healthy and genuine foods, full of tradition. We want to offer our guests the chance to have a guided hiking itinerary, with a stop in one of the many wineries of Bolgheri.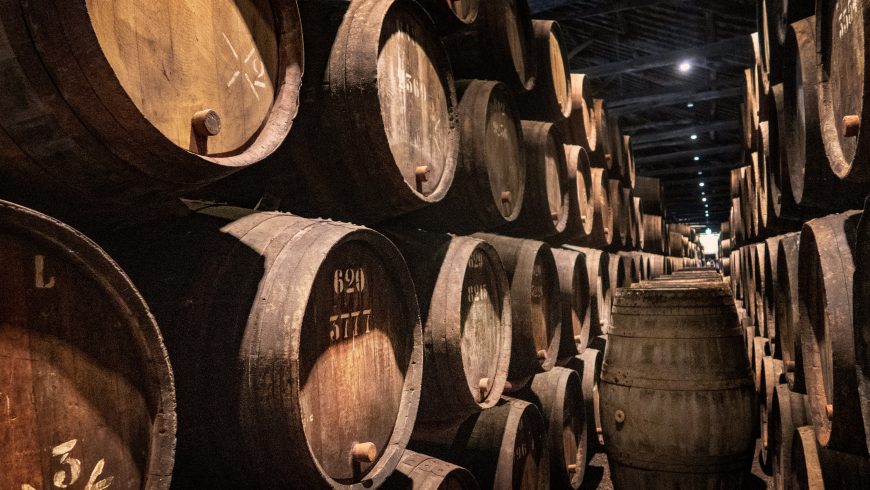 4. Which are the green tours and things we cannot miss nearby?
We are in a unique territory and there are so many things to do: the sea is 15 minutes away. Also, we are in a forest full of trails for trekking, bicycles and horses.
We are surrounded by villages full of charm and history and some of the most important art cities of Tuscany.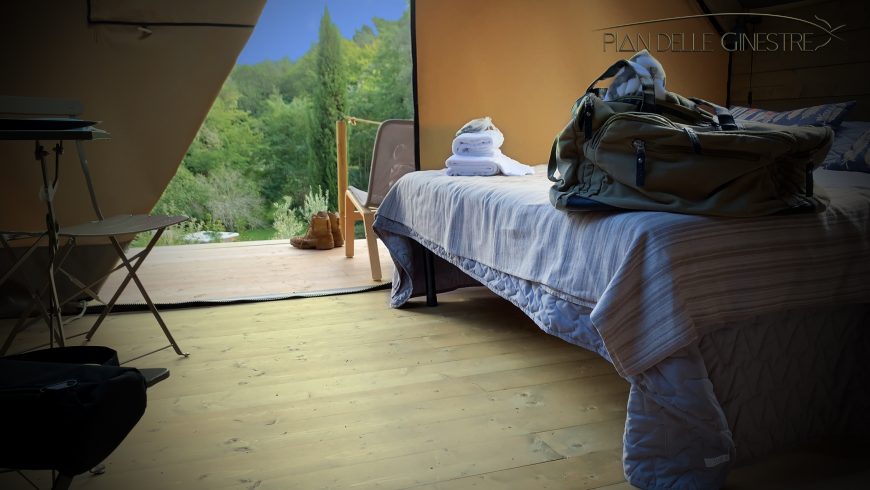 We have the spa of Sassetta just 700 meters away and, dulcis in fundo, the vineyards and the good red wine of Bolgheri are 10 minutes from here.
In addition, we work with expert guides and bike instructors to offer customized itineraries to discover the territory. We are planning to organize experiences for our guests that include:
Guided nature trails

Wine and food tastings

Acess to the spa

Personalized fitness and wellness treatments
One of the things we particularly insist on is to try to discover the benefits and energy of the forest that surrounds us.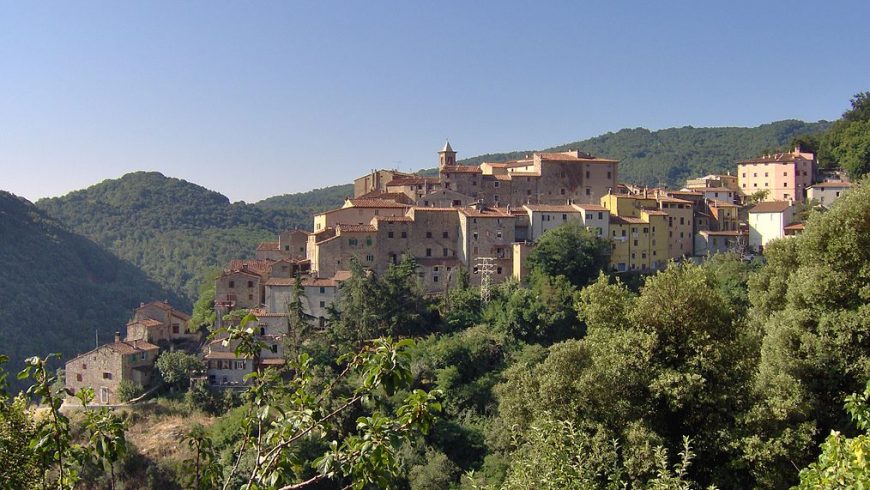 5. What does it mean to you to be Eco-friendly?
Being an Ecobnb, for me, means to have respect of what is around me: human beings, animals, tree and nature in general.
Sharing this lifestyle with people like us is, therefore, not a job, but first of all a passion.