The unique microclimates of the Azores give life to a range of special ingredients. Discover the best Azores' local tastes!
Wild and natural, but also extremely "gourmet". The Azores are the perfect destination if you are looking for a holiday that delights the senses, starting with the palate. Between organic farms and local restaurants, you will be delighted by the authentic flavors and genuine farm to table food. Here is a short but meaningful guide to the 10 local products and typical dishes of the Azores, not to be missed if you visit these islands. Taste to believe!
1.Sao Jorge Cheese – Local Cheese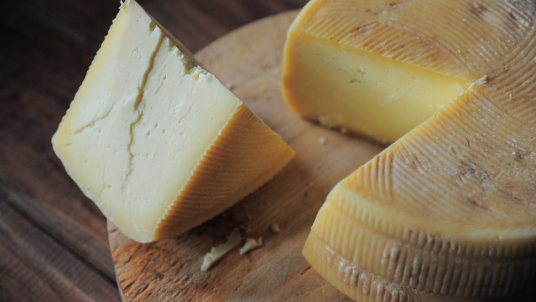 Cheese is a key product in the list of Azores local food. Most of Portuguese cheese "Queijo" come from the Azores. You can find the best one on the island of São Jorge. It has a spicy and salty taste. Each island produces several different cheeses and they are all remarkably delicious. If you are only visiting São Miguel island, visit Rei do Queijos in Ponta Delgada to try any that you like. Also, try o Morro cheese from Faial island and the Pasta Mole.
2. Lapas – Local Seafood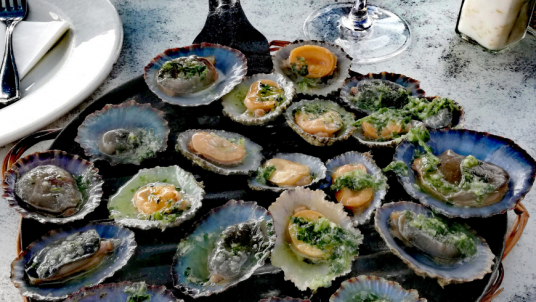 High-quality tuna can be found in these isolated islands surrounded by cool Atlantic waters. Wreckfish and parrotfish are also common. Lapas are the most known. They are usually served grilled, in a sauce of butter, garlic, and spicy red pepper. It is also popular to eat them raw. On Terceira island, you can find a kind of barnacle known as cracas. These are boiled in seawater and served chilled. The taste is sweet and briny, precisely like the sea.
If you want to try local fish at a restaurant you should try Beira Mar restaurant in the village of São Mateus or Cais de Angra in Angra do Heroismo. Try also Skipjack, Wreckfish, Gulley jack, Amberjack, and Emperador. Another local restaurant we suggest you to try to have good fish is Tasquinha Vieira in Ponta Delgada.
3. Passion fruit – Local Tropical fruit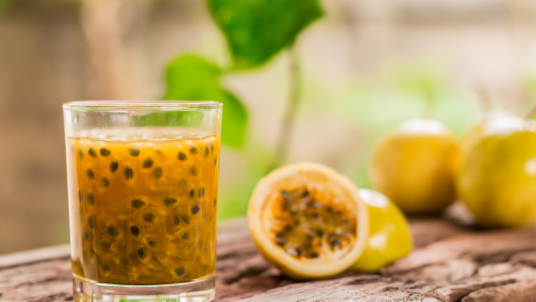 The Azores grows most of its fruit supply. Pineapples, bananas, and passion fruit are some of the tropical fruits growing in the Azores' astoundingly fertile microclimates. On São Miguel island you can visit the A. Arruda pineapple plantation to see the fruits growing in greenhouses and purchase pineapple liqueur and other products. Here, you can get your hands on any locally grown oranges, the taste is sweet-tart and juicy. The fruits have great acidity because of the soil and the climate, not too much heat. At the restaurant, you can request as a digestif fruit liqueurs made from pineapple, passion fruit, and blackberry. If you visit the island of São Miguel, stop by the Market in Ponta Delgada to stock up on local fruit sold by farmers.
4. Cozido de Furnas – Local Stew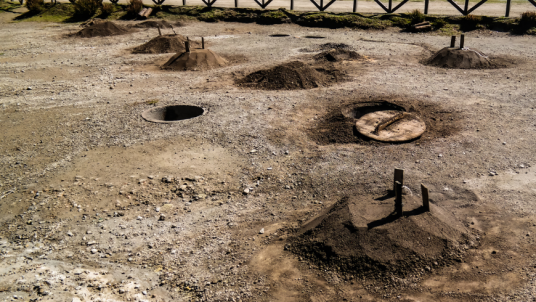 If you spend time on São Miguel island you should visit the town of Furnas to taste a beloved Portuguese stew known as cozido cook in holes known as fumaroles that are dug in hot volcanic soil. Make sure you show up at Lago das Furnas at 12:30 p.m. to see the various restaurants remove their huge metal stockpots from the holes, where the contents have been cooking since early morning in the geothermal heat. You will see steam billowing up from the ground and hot water bubbling up through each hole in the ground. Local families can also show up to claim other fumaroles for their own cooking needs. After dining, you can stroll down to the hot springs and botanical gardens on the grounds of Terra Nostra. Watch this video to discover the cooking process.
5. Alcatra – Local Beef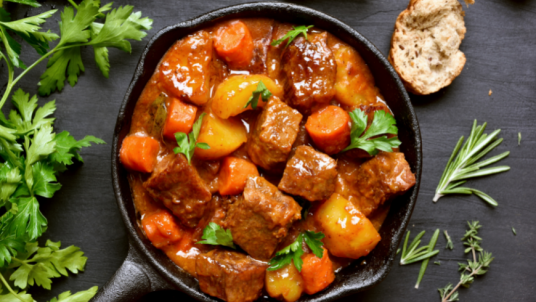 This is the hometown of happy cows. The meat there is really good. If you want to try a traditional steakhouse go to Alcides in Ponta Delgada on São Miguel Island. When you arrive there the waiter does not ask you "What would you like to order?" The question would be rather "How would you like your steak cooked?" It arrives dotted with roasted garlic gloves and sautéed red peppers, accompanied by french fries. If you get a burger, ask for Bolo Lêvedo as bread to put then inside the meat. Also, you must try "Alcatra". It is a famous dish from Terceira island: Beef rump is slow-cooked with red wine, onions, garlic, allspice and black peppercorns. Normally it is served with a puffy, lightly sweet bread that is a nice foil for the salty meat. It is so tasty!
6. Sopa da Sogra – Local Soups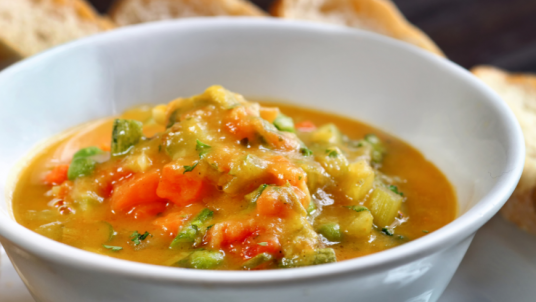 You can find many traditional soups across the island and each island seems to have its own version. One hugely important dish is Holy Ghost soup, which is served at the Holy Ghost celebrations you will find all over the islands on the eight Sundays following Easter. It famously features bread soaked in a broth made from beef, chicken, pork, potatoes, and cabbage. Seafood soups are also popular, like Pico's octopus soup, or the fish soup from Maia on São Miguel. Also, try Sopa do Sogra which means Mother in Law Soup.
7. Chá Gorreana – Local Tea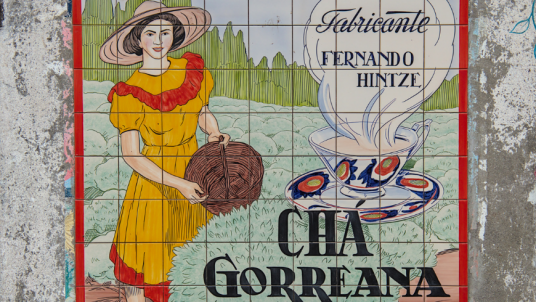 The Azores offers the only tea plantantion in Europe. In Ribeira Grande on São Miguel, you can visit the two old-school producers, Chá Gorreana and Chá Porto Formoso.
8. Bolo Lêvedo – Local Bread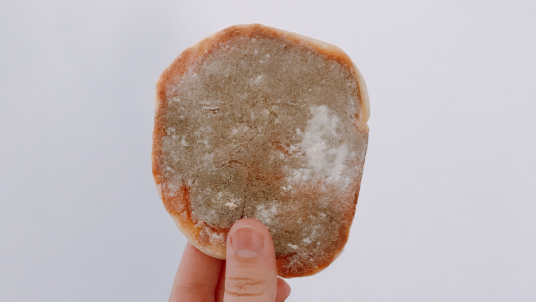 This amazing English-muffin-looking bread is a must when you visit the Azores. It originated in São Miguel island, but can generally be found across all the islands. Instead of being baked, it is cooked on a griddle. It is super soft and sweet. It is a good idea to put Azorean cheese with some fresh fruits inside this bolo! Check out the cooking process here.
9. Bolo D. Amelia – Local Cake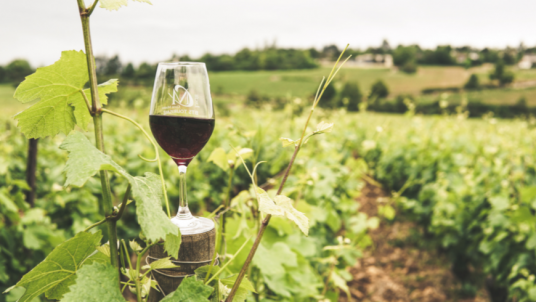 Bolo D. Amelia or Amelia Cake is a tasty little tart sized cake that you can find mainly on the island of Terceira. It is made with ginger and cinnamon and covered in powdered sugar. This cake was created when Queen Amelia, the last queen of Portugal, visited the island. There are also lots of other little cakes that are delicious, like Feiticeros, P Conde da Praia, and Queijedo Villa Franco. Check out the recipe of Bolo D. Amelia and discover how to make it.
10. Arinto dos Açores – Local Vulcanic Wine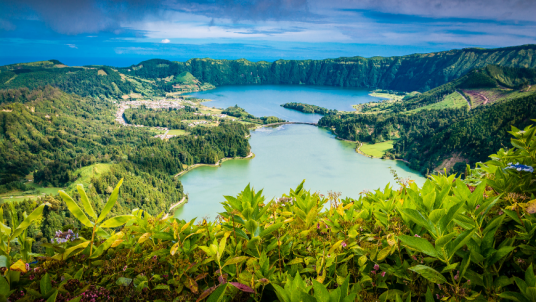 The Azores have 500 years of history of wine production. They provide some great wine grown on volcanic soil, particularly the whites wines coming from Pico island. Flying into Pico, you see fields of abandoned vineyards, arranged into square plots defined by low walls built of black volcanic stones. Pico is now one of 14 Unesco World Heritage wine regions worldwide. Check out the best Azorean wines on Wines of Portugal and on the Azores Wine Company.
Do you prefer salty or sweet food? Prepare your belly and taste lots of delicious local food in the Azores!