Appian Way is the mother of all European roads, an exciting journey to discover the history of Rome. The Regina Viarum (queen of roads), so named by the Romans, is a trip for wayfarers, a laic pilgrimage in the footsteps of the giants of history.
The history of Appian Way began in 312 B.C. with the project of the censor Appio Claudio to unite the city with Capua, through Ariccia, Terracina, Fondi, Itri, Formia, Minturno, and Mondagone. The work continued in parallel with the conquests in southern Italy, and in 190 BC the way reached the port of Brindisi, becoming the commercial street to the East. Later the road was often forgotten and rediscovered, but after more than 2000 years is still there, offering travelers the opportunity of a unique journey, made of indelible sensations and evocative glimpses of the past.
Cover all 550 km of the Appian Way is tiring and exciting venture in the amazing lands of Lazio, Campania, and Puglia; but the richest in historical artifacts stretch is the initial, near the capital, among tombs, epitaphs and monuments.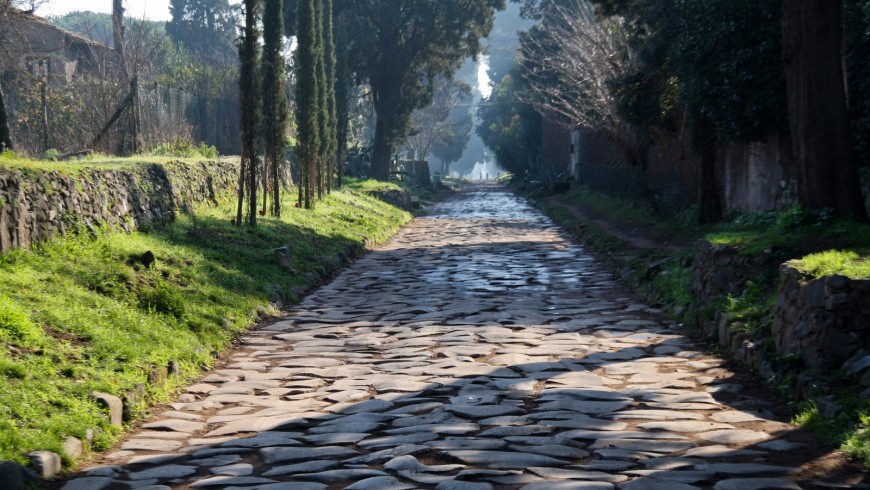 Walking in Rome along the Appian Way is a journey of discovery of the hidden and secret city, ideal for walking or cycling. We are immersed in a special atmosphere, old world charm, where you can admire ancient tombs among the pines of the Roman countryside.
A short walk from Circus Maximus our adventure began. To start the day there is nothing better than an organic breakfast in one eco-friendly BnB.
The Appian Way is one of the most impressive Roman walks, adorned with pine and cypress trees and away from the most famous Roma, but no less wonderful.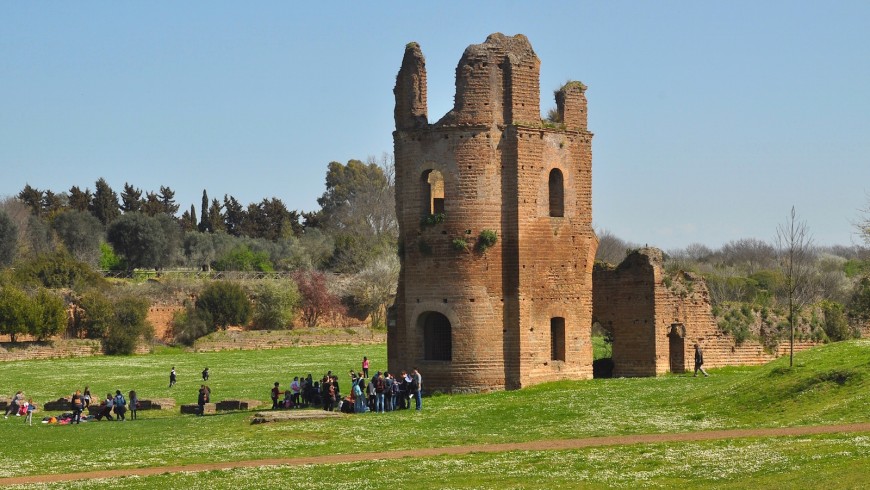 In the Via Appia Antica Park, close to the incredible and beautiful park of Caffarella, there are many monuments and places of interest not to be missed such as the port of San Sebastian, Villa dei Quintili, the Tomb of Cecilia Metella (now in the wonderful Castle of the Caetani), the vast area of ​​the Latin tombs and the Circus Maxentius.
It's hard to describe the Appian Way, a real unique in the world, which will make you fall in love with its history, its ruins, its landscape, the silence.
Cover photo by LisArt