How can you travel sustainably in Lisbon? The secret is to go beyond the inner city. Let's meet the Portuguese Geographer Luis Mendes who will give us some sustainable tips to explore Lisbon away from mass tourism.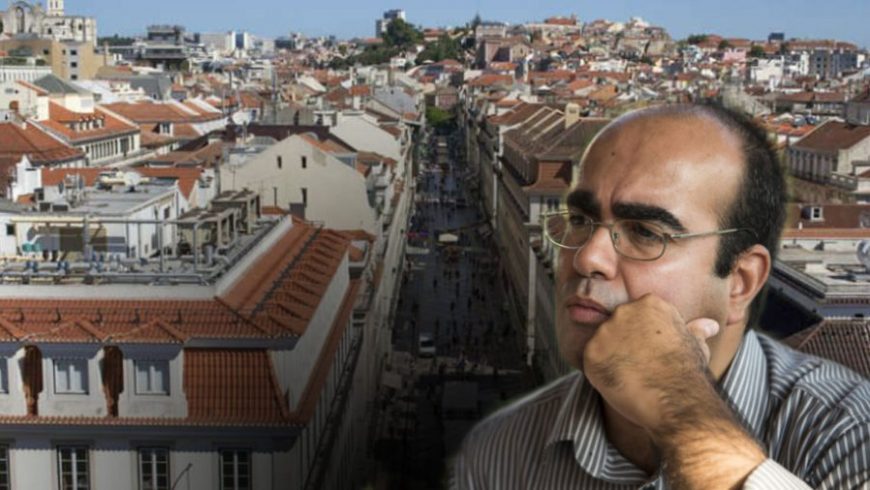 Hi Luis, Could you introduce yourself?
I am a Portuguese geographer at the Centre for Geographical Studies of the Institute of Geography and Spatial Planning of the Universidade de Lisboa. Additionally, I am an activist in the social movement Morar em Lisboa. My motto is "go beyond the inner city".
I have worked in Morar em Lisboa for about four years now. I joined this movement from the very beginning. As a geographer, I am also a specialist in gentrification. I studied gentrification for around 20 years, since the end of my graduation, back in early 2000, in particular tourism gentrification. I am also on the board of an association which is a part of Morar em Lisboa. Last week I took part in a very important virtual assembly of inhabitants. It was an assembly with more than 800 collectives and associations from more than 45 countries in the world. We spoke about the right to housing granted by the United Nations.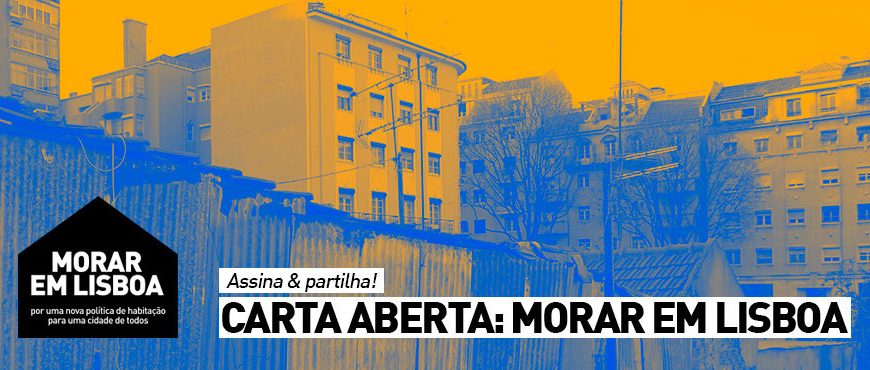 Could you tell us more about Morar em Lisboa? What do you do there?
Morar em Lisboa is a big social movement that was born at the end of 2016. It is a movement with more than 60 associations, collectives, all kinds of organizations that defend the right to housing. At the core of the coordination of the movement, we are around 12 organizations. We are a significant social movement with a lot of representation and legitimacy; for instance, we are recognized by national and international media. 
We have been doing a very important job of putting the right to housing on the public agenda and also on the political agenda of Portugal. We support students and researchers who work for us. Our main goal is to debate with civil society, and also with political representation. We make a connection between the citizenship democracy and our politicians.
Why did you decide to join this movement?
I was invited after the masterclass that I did in April 2016 in the Urban Design Lab called Stadslab from the Netherlands and citizenship Academy, which is an activist organization. I was invited to supervise scientifically the master class. After that, the mentor of Morar em Lisboa thought to create a platform from the masterclass to let the association moving. Afterwards, we gathered a lot of associations and we gathered this social movement. I always took part in social and activist movements, even in the student associations in my faculty. I have worked on the board of several associations. For me, it was a pleasure taking part in Morar em Lisboa, because it really gave me the opportunity to understand how social movement works, that is quite different from an association.
What does sustainability mean to you?
Sustainability is the opportunity and the duty of the present generations to have a moderated, conscious, and rational consumption of natural resources and any kind of resources without putting in danger the future generations. So, this is the classic definition of sustainability. But for me now the Triple Bottom Line view of sustainability is very important. It considers economic, environmental, and social aspects.
I am deeply worried nowadays not just about environmental sustainability, but also about the social sustainability of touristic places, like Lisbon. Social sustainability is an essential feature because if you lose the population of these neighbourhoods, you will lose their identity. That is how I see sustainability, and especially social sustainability in the inner city, which is the capability of maintaining the social life, the activities, and services of these neighborhoods.
What does sustainable tourism mean to you?
For me, it is a modus operandi of doing tourism with no excessive consumption of resources as water, land and all kinds of natural resources. Moreover, human factors are essential, for instance, the protection of the local population and the cultural heritage of that place. I would say that sustainable tourism is the is capacity of receptivity of a destination without exploring human and natural resources.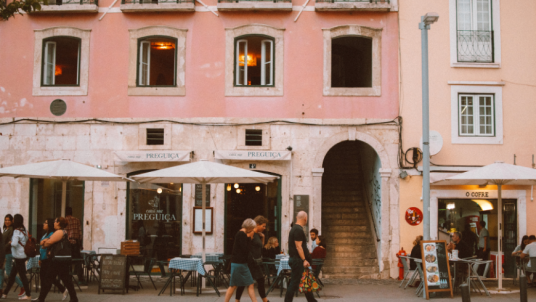 Could you give any advice to Ecobnb travellers about how to travel more sustainably in Lisbon?
I would say to travel with critical thinking about the way of own consumption habits. Avoid the main mass tourism industry channels. For example, when you stay in the accommodation, try to understand where this place comes from. Ask some questions to the person that welcome you, understand if any families were displaced in the neighbourhoods. I think it is important to be very critical about what you do.
Try to be environmentally conscious, try not to consume too much merchandise, try to be moderated in the consumption of water, be cautious with the production of garbage and waste. We should be aware of our behaviour, the impact we have on the community. If we are in the residential area, we should behave correctly, as do not make noise after a certain hour.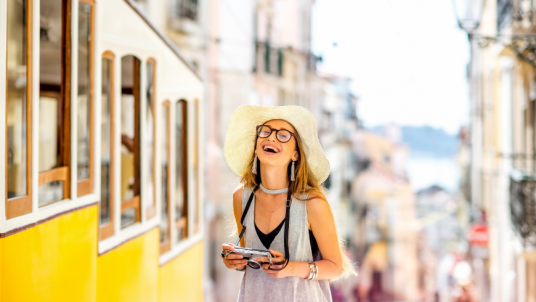 Could you tell us some areas away from mass tourism that Ecobnb travellers could explore in Lisbon?
There are certain services and organizations in Lisbon that promote sustainable tourism and they offer different experiences. "Lisbon Sustainable Tourism" offers a Responsible Walking Tour allowing travellers to learn about Lisbon and its people while contributing to social project. The money from the tours goes into community programs. Also, they give tips on how to travel responsibly and how to support local businesses. Its end results are a lot of smiles.
"We hate tourism tours" during its tours teaches travellers how to travel responsibly and how to travel to become a better person. Part of the tours' income is used to give back to the local community and to do things better for the local people.
To avoid mass tourism, you need to choose the accommodation not located in the Inner City. For example, I suggest you stay in Cascais, Sintra, Almada, Barreiro, Marvila. Avoid staying in places located in the metropolitan area of Lisbon. To do sustainable tourism you need to decentralize, you need to go beyond the inner city.
Watch the documentary YOU'LL SOON BE HERE and explore Lisbon in a sustainable way!