Staying in Kalpić B&B and Agrotourism is a unique opportunity in Croatia to experience untouched nature in the enchanting Dalmatian hinterland as well as authentic local cuisine, welcomed by warm and friendly Kalpić family. The rural estate, passed down in the family from generation to generation, is located in the village Radonić. Nearby the B&B, you can visit beautiful Krka National Park and the picturesque town of Šibenik.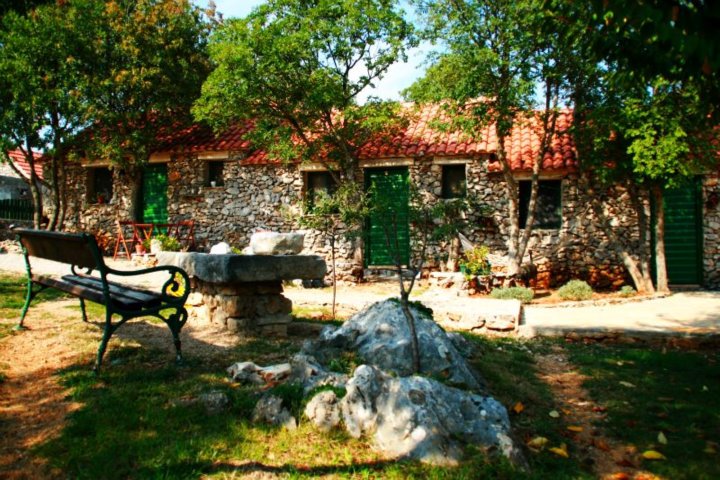 You can stay in cozy and sunny double or family rooms, family apartments, a deluxe double room, or a larger apartment. All accommodation units feature a terrace or balcony with seating furniture for a closer connection with nature.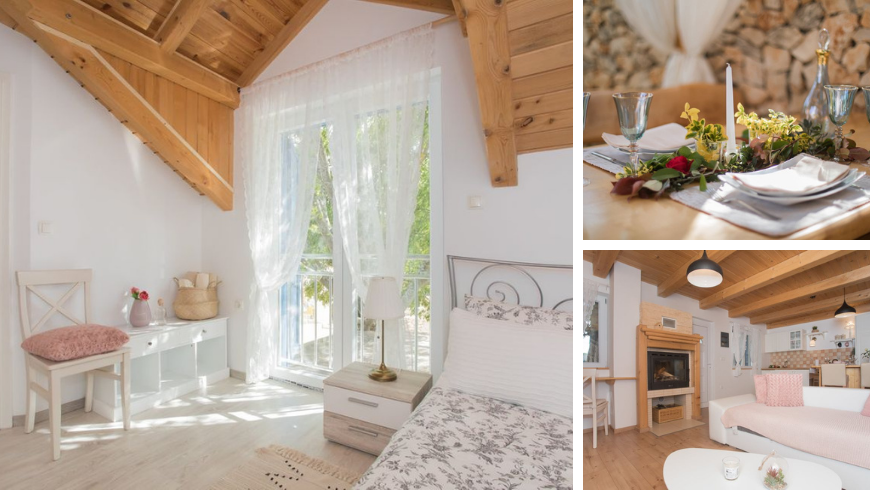 Double rooms

Terrace
We had the pleasure of interviewing the owner, Ivana Kalpić, and asked her to tell us all the secrets of this charming eco B&B deep in the peaceful Dalmatian countryside.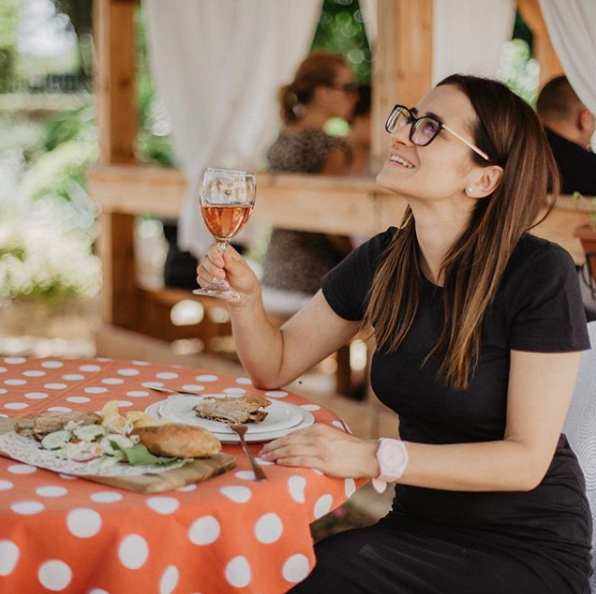 What are the key features that make your accommodation special?
Kalpić bed breakfast is housed in the old farm of our fathers' ancestors and our first goal was to present local tradition, food, drinks, ingredients, and way of living inside traditional architecture connected with nature and the warmth of Dalmatian typical hospitality.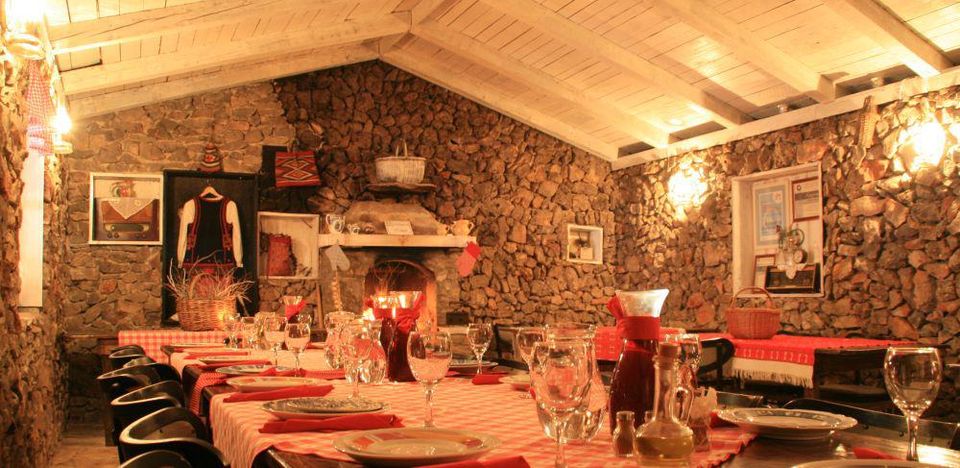 Indeed, we started out as a little tavern, "Konoba" in Croatian, offering local specialties, and later expanded our business to B&B. Now we offer accommodation in 14 different units and a large variety of activities for guests that are looking for an active holiday in nature.
We still have the farm, where we grow grapes, almonds, figs, cherries, olives, Mediterranean herbs, organic fruit and vegetables and we produce wine, brandy, olive oil, a number of jams, homemade pastry and breads so our guest can enjoy the flavor of traditional Dalmatian cuisine, the way it used to be.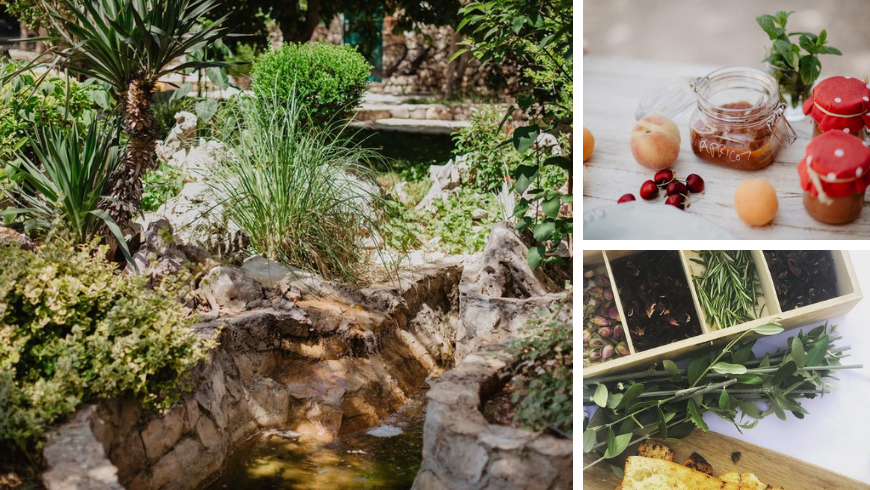 Which eco experiences and hidden gems do you recommend in your surroundings?
For starters, our B&B is very close to the famous Krka national park, with breathtaking Skradinski Buk waterfalls just a few minutes' drive from here. With its main and most beautiful entrance being so close to us, all of our guests love visiting the Park and enjoying its splendid nature and spectacular waterfalls.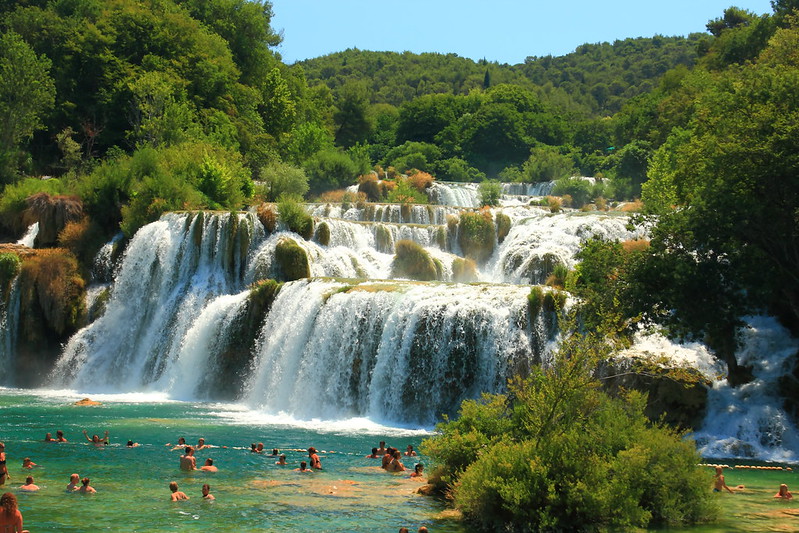 At our farm, we offer a bike rental service, so that our guests (older and younger alike!) can explore some parts of Krka National park, within a distance of 7 km. More than 20 different routes are available in this area with a different point of interests, wonderful landscapes and untouched nature: a few examples are river Krka's mouth, the beautiful trail going from Goriš village to Torak lake, Ključica fortress, Fort Nečven and Fort Trošenj, both evocative remnants of ancient Croatian cities.
Bike rental at Kalpić B&B
River Krka. Source: pikist
Torak Lake. Photo by Dijana Župan on wikimedia
If your goal is to combine culture, nature and sports, explore Šibenik's delightful coastline kayaking through the St. Anthony channel (the entrance of Braavos in HBO series Game of Thrones!) and along the walls of astounding St. Nicholas fortress, included in UNESCO's World Heritage Site list.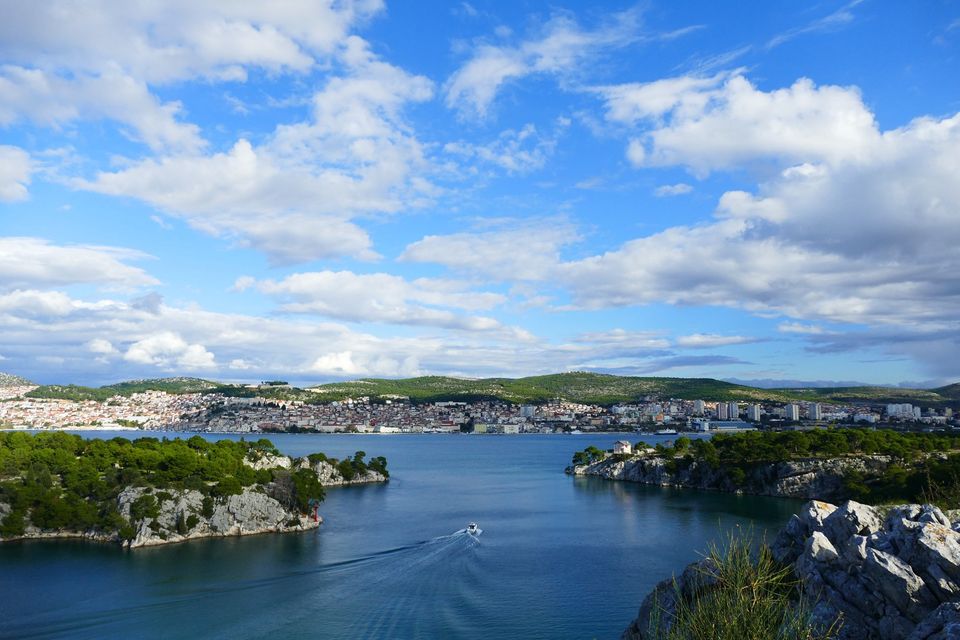 Just 10 km from Kalpić bed breakfast, guests will find Čikola river canyon, which reaches up to 130 m in depth. This extremely attractive canyon, completely dry in summer, provides many opportunities for hiking, rock climbing and canyoning. Wildlife in the canyon is made up of 298 plant species, 4 fish species, 4 amphibians and 22 species of mammals, of which the most numerous are bats. Among the several caves present in the canyon, the one we truly recommend is Topla peć (Warm oven).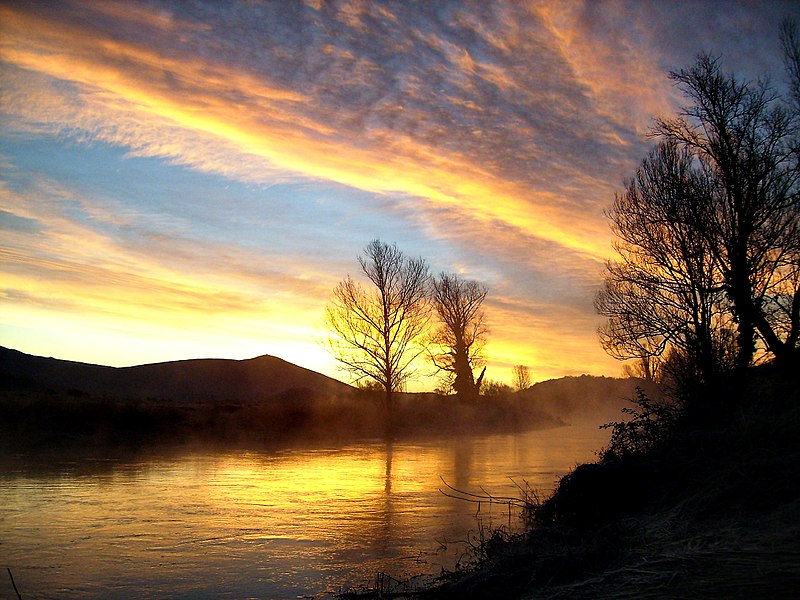 In Čikola canyon, you can also spice up your vacation and live the true excitement of Zipline Šibenik. Zip-lining is a fun and exhilarating adventure that lets you glide through the air speeding up to 70 km/h, while attached to cable lines in the safety of a harness.
But don't worry if you're looking for something softer, we have the perfect option for you too! Try our yoga retreats and meditation with Divine Yoga Šibenik or daily yoga with Sanja and Leo by the pool or in the garden.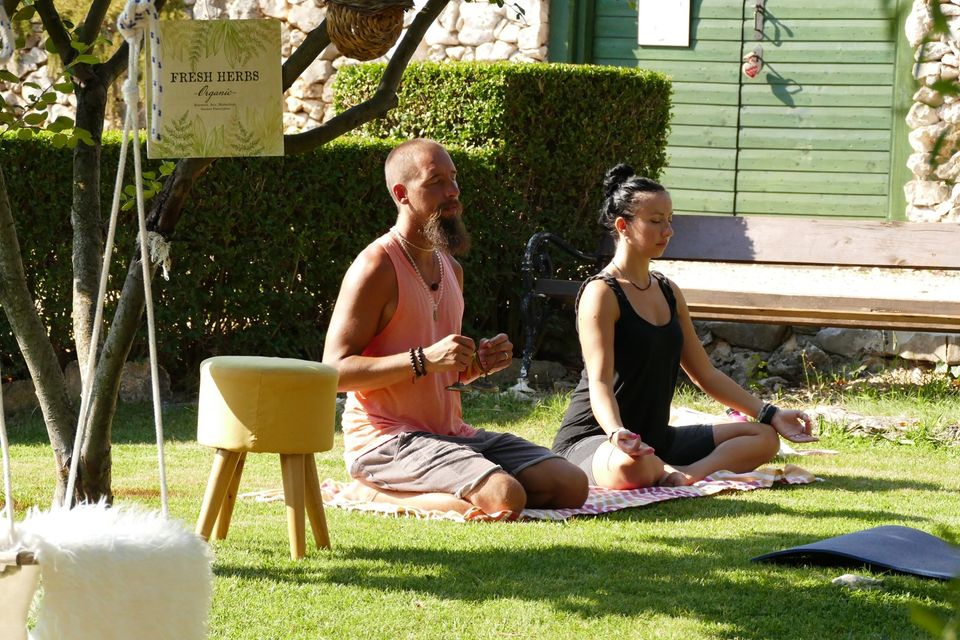 What makes your accommodation a green and healthy place to stay?
All of our building materials are traditional, simple, and natural, as we mainly use stone and wood. Besides, we use a lot of old, renovated furniture and tools, giving them new life as decorations or through repurposing. My father is really into DIY: every day, he uses his hands and tools to make everything nice and pretty, so most of the woodwork and dry stonewalls were made by his own hands. But that's not all: we use cotton bedding only, anti-allergic materials wherever it's possible and we avoid plastics in all areas. Finally, we use organic leftovers for our animals and for compost in our gardens.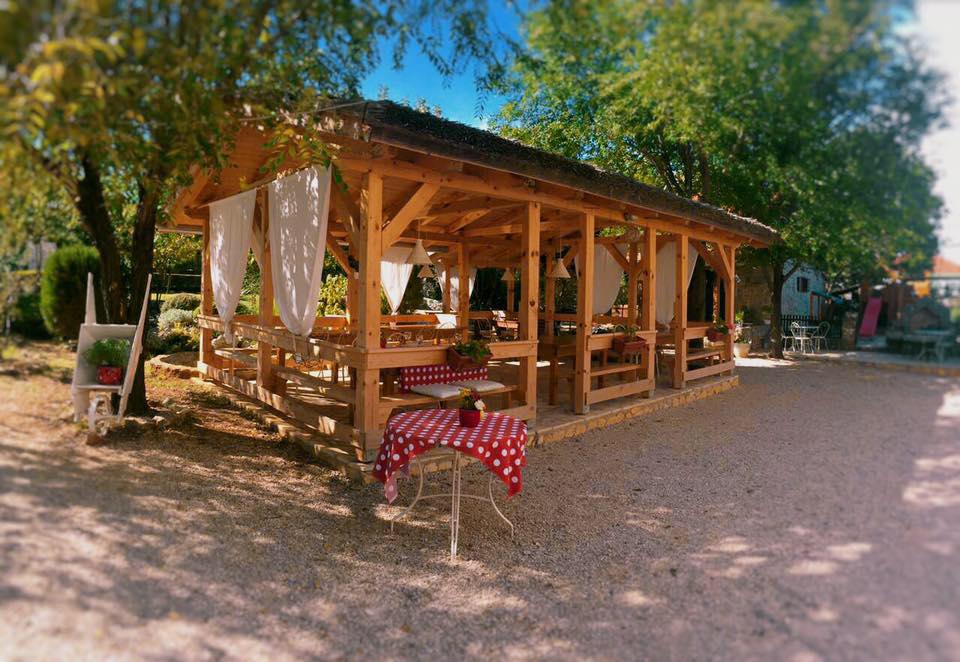 What motivated you to join the green revolution in tourism?
Since the day we started this adventure, nearly 20 years ago, our main goal has been to share our local traditions with other people.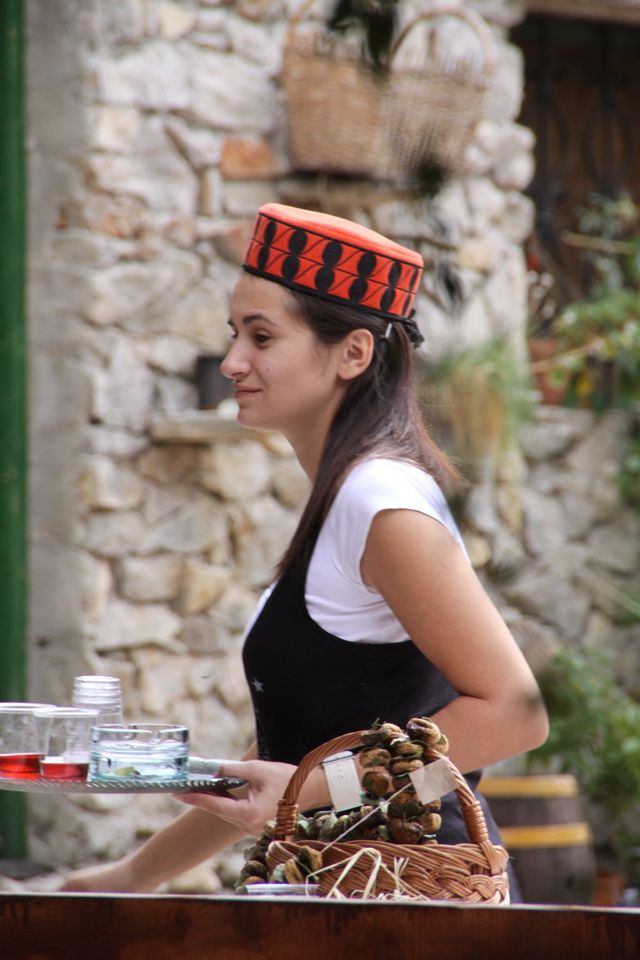 First of all, we renovated our buildings following local architecture and provided traditional food made with local ingredients. Then, we managed to make our dream of planting our own vineyards come true. Then, 17 years ago, Ivan Lopatni planted our bee Mediterranean garden, home to a small bee community. We also have other wonderful gardens, watered with rainwater, to grow fruits and vegetables with which we create delicious homemade products all year round. Anything we don't personally produce, we buy from local farmers to make our offer even better and wider.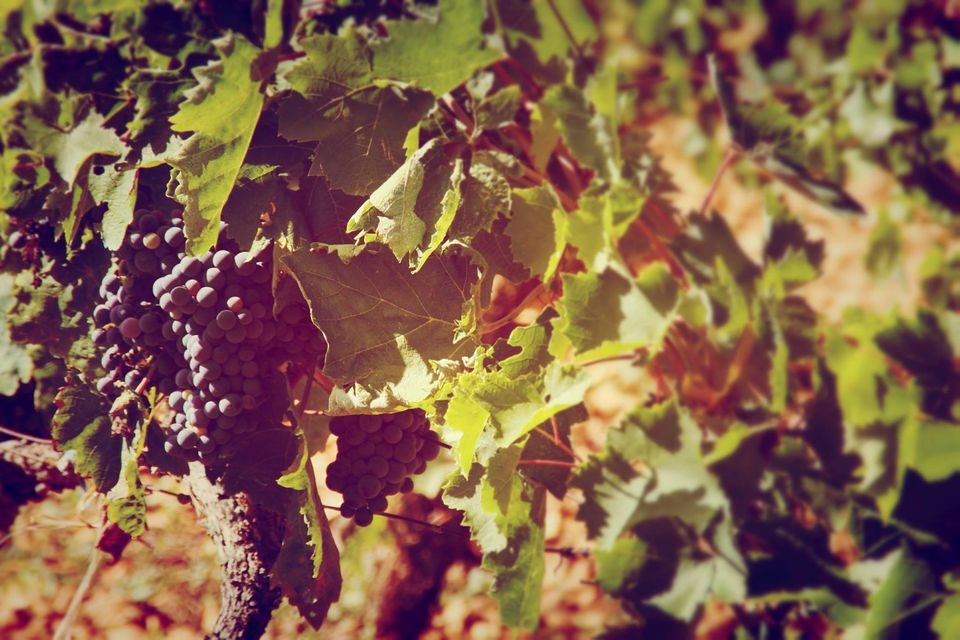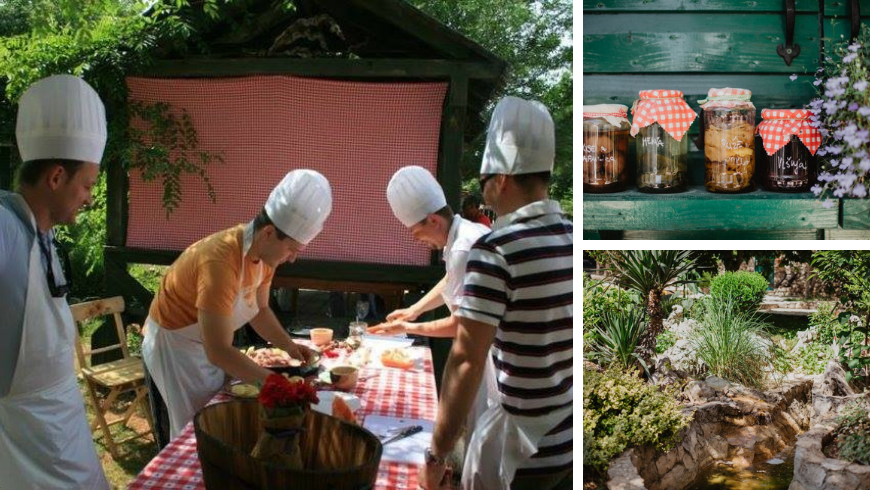 Finally, we have 3 sections of solar panels that we employ to save energy, and we recycle our organic waste, as compost or veggies for our chickens.
We love nature and appreciate our ancestors. We know that keeping our planet alive is hard, but it's definitely worth it. If we all did a little today, it would mean a lot for tomorrow.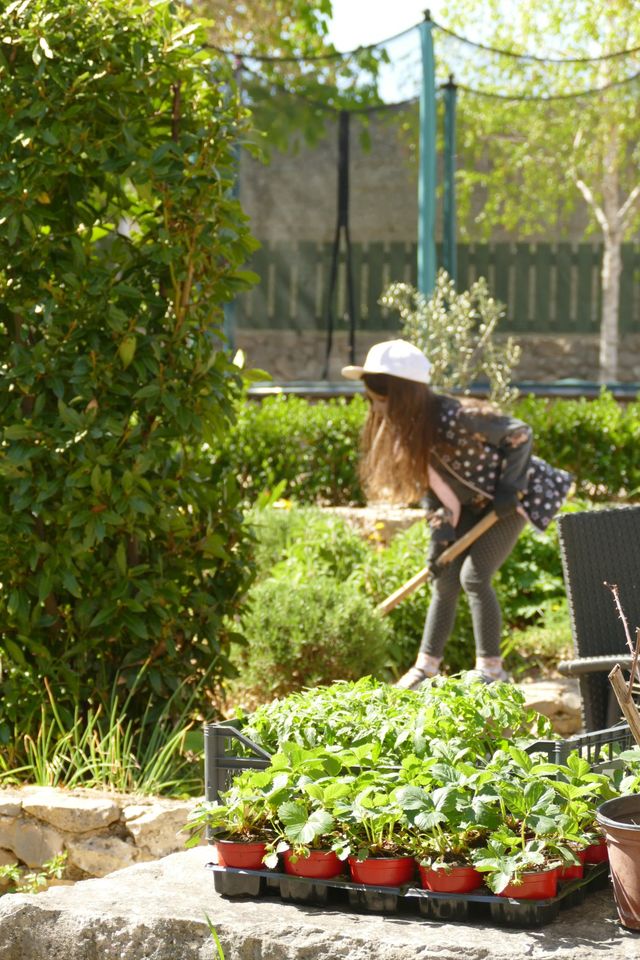 What do guests appreciate the most while staying at your B&B?
Most of the guests appreciate our hospitality above all, as we really want them to feel more than welcome. They appreciate our honest smiles. Moreover, they adore our homemade products that we share with them for breakfast, and all the little extra surprise we give them to make them feel special. They also enjoy relaxing in the numerous private corners of our gardens.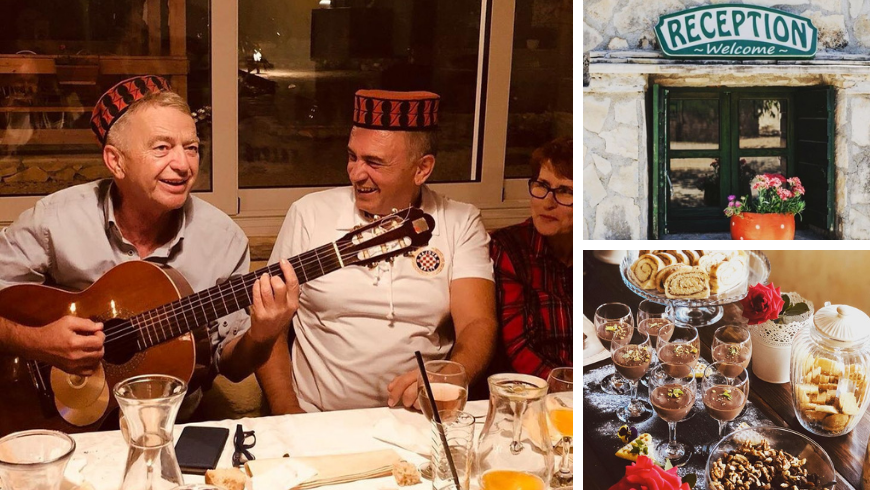 Book now your stay in Kalpić Agrotourism and B&B near Krka National Park and enjoy the lovely family atmosphere this rural accommodation has to offer!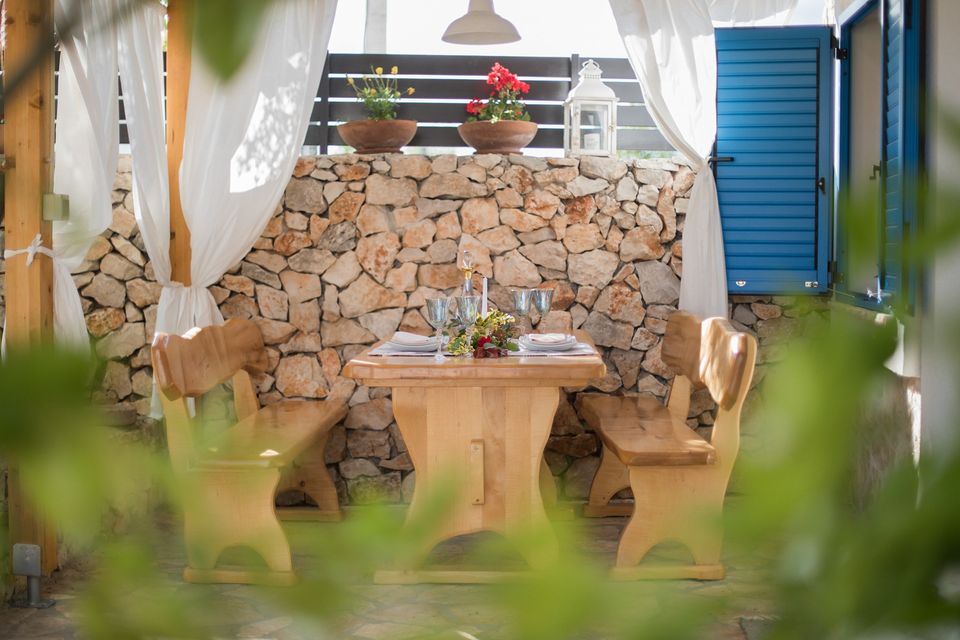 Cover photo: Kalpić Bed & Breakfast and Agritourism.