Italian holiday with your better half? The Bel Paese, from North to South, is dotted with perfect places for a couple getaway. But what could be better than a romantic getaway in nature? From the sea to the hilltop villages, up to the highest mountains, we reveal 10 enchanting destinations to take some time to spend together, to get out of the routine, discover beautiful places, try new experiences. To be happy.
Romantic getaway in nature, sleeping in a Umbrian medieval village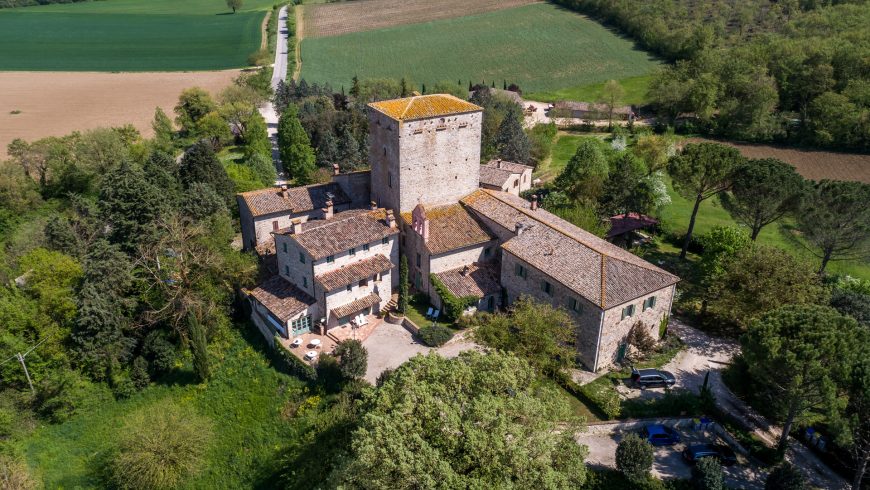 At Borgo San Sisto the holiday goes straight to the heart and every moment turns into emotion. It is an authentic medieval village with an adjoining Romanesque church, surrounded by the Tiber River Park, where you can stay in wonderful and fragrant rooms. In the morning, you will start the day enjoying a rich buffet of homemade desserts and jams, genuine yoghurt and organic corner for athletes. A fairytale place!
A vegetarian getaway in the hills of Recanati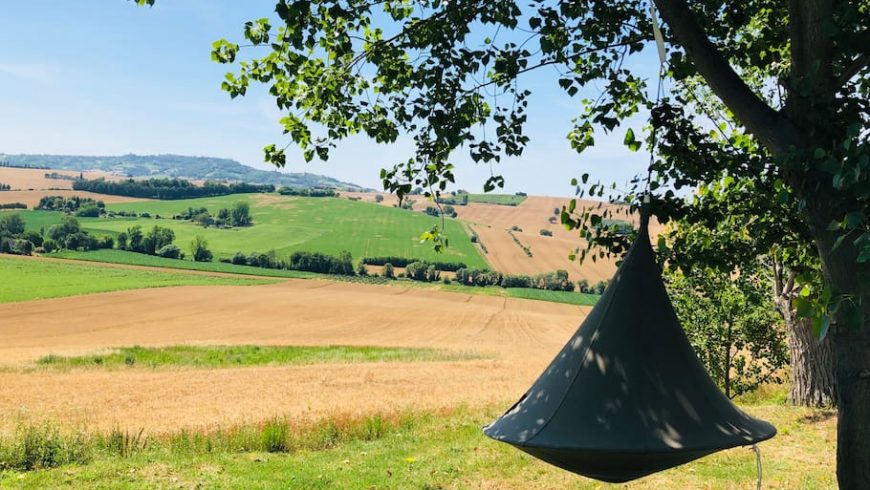 Are you a vegetarian or vegan couple? The small farmhouse Ritorno Alla Natura is the perfect place for your romantic getaway in nature. Right next to Leopardi's famous hill, the accommodation is composed of a modern farmhouse with low environmental impact, where you can breathe the welcoming air of home, the love for small things, the respect for nature and its precious gifts. There is a corner where you can listen to music, the burning brazier, the relaxation room, a tent hanging from a tree to read and admire and the outdoor spaces where you can drink a good local wine and contemplate the stars. The restaurant is characterized by a cuisine careful to offer only refined, fresh and organic local products. It is a vegetarian and vegan cuisine but above all healthy.
In the mountains of Trentino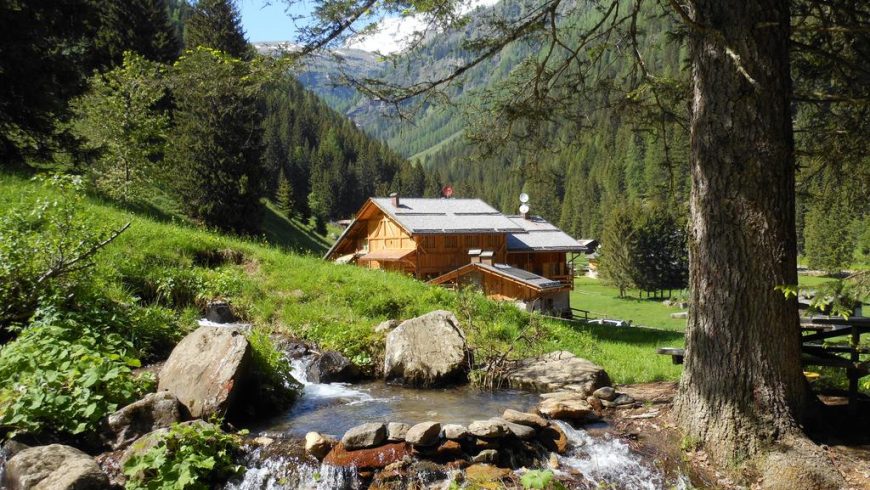 It was once a barn surrounded by mountains, today it is a welcoming wooden and stone farm. Maso Coler is a farmhouse located in the heart of the Stelvio National Park, in a place where nature reigns. The view over meadows and woods offers tranquility in the warm embrace of rooms covered in wood and tastefully furnished, according to the typical mountain style of Alps. A place where you will immediately feel at home, enjoying local products and discovering the authentic life of mountain.
Sleep in a yurt for a truly unusual romantic getaway in nature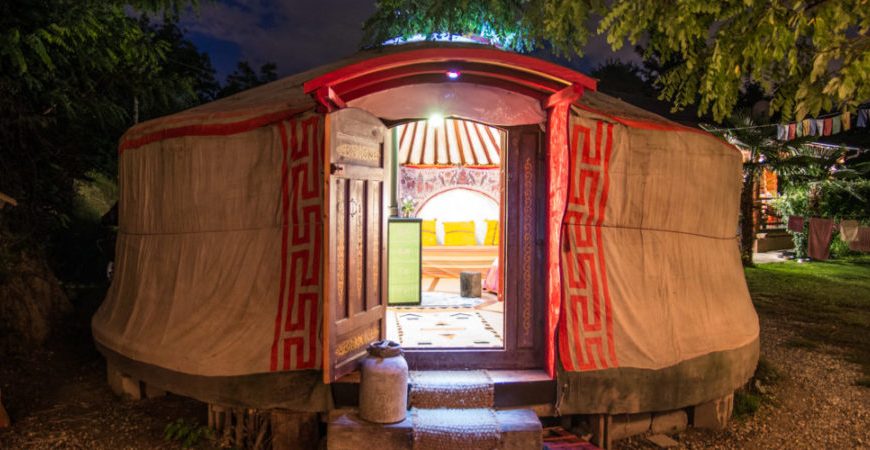 Immersed in a beautiful forest just an hour from Turin, there are fascinating Yurts, original Mongolian tents, waiting for you. Sleeping in these special and entirely eco-sustainable facilities offers the unique experience of feeling immersed in nature. At your disposal a large garden and a terrace with magnificent panoramic views. You can also try the experience of meditation, yoga and other holistic disciplines.
Glamping for two in Maremma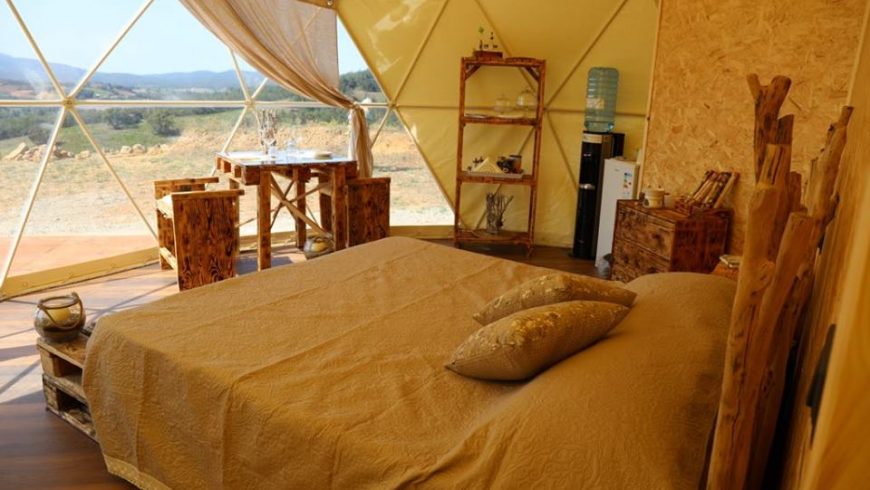 A few steps from suggestive medieval villages and the beautiful hot springs of Petriolo you can live the experience of glamping together with your partner. At Glamping Il Sole you can regenerate body and soul wrapped in the silence, colors and scents of nature. You can sleep on the tree house, in a beautiful tent or even in a geodesic dome. And during the day you can experience an excursion by quad in the Tuscan countryside, a dinner with a bivouac under the stars, an outdoor bath in the hot tub, cook local recipes and take care of the animals and of the farm.
A romantic getaway in nature between Alps and Venice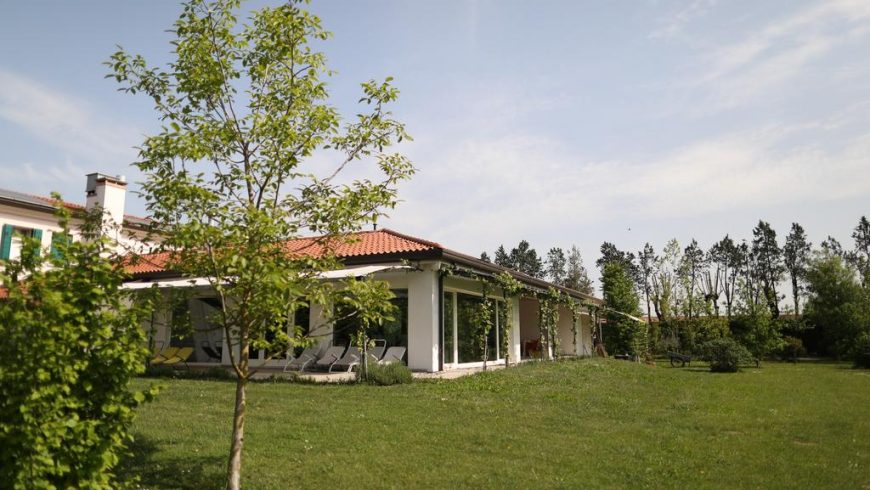 Settecentoalberi is a small farm that respects the environment, taking care of the soil without pesticides, producing honey, leaving the chickens free. It is located between the waterways of Venetian lagoon. The rooms are furnished with natural materials, every morning an organic buffet is served with delicacies prepared by chef Sabrina. It is a familiar place, with that extra touch of magic that makes it perfect for a romantic escape.
Glamping on the river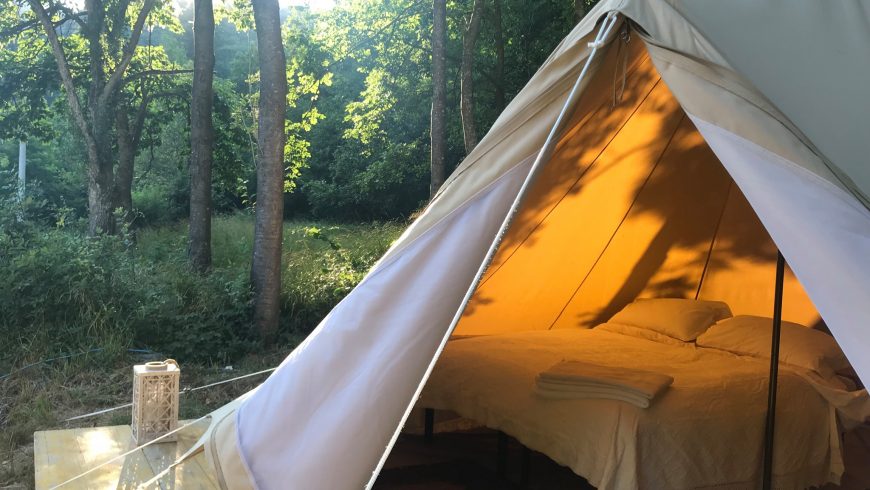 Nature itself is romantic. You need little to spend an unforgettable getaway. Here in Tiglieto, on the banks of its stream, you will learn it. There are two tents, few furniture, original carpets from Morocco and Syria, a tub with wood-heated river water, two outdoor beds and around the surprising Ligurian nature. At about thirty meters there is a kitchen with the necessary for cooking.
Wellness getaway in Romagna hills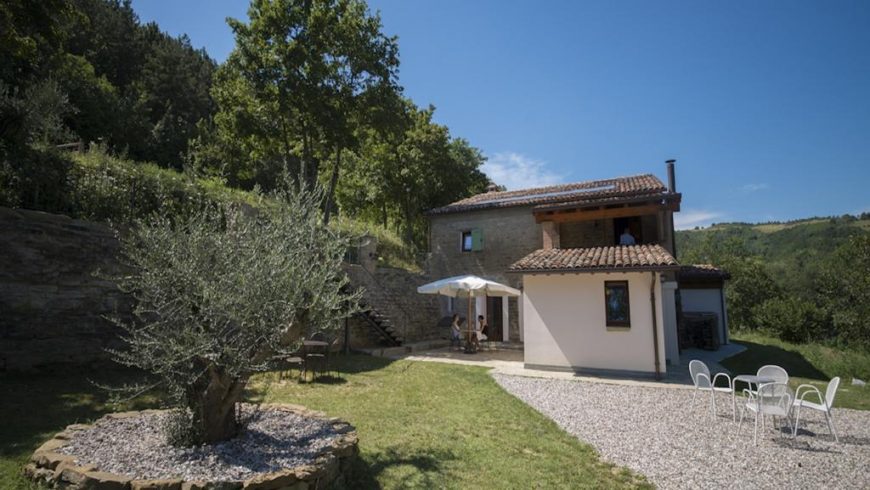 On the hills of Brisighella, one of the most beautiful villages in Italy, a suggestive stone farmhouse awaits you. Brisighella GreenWellness is perfect for a romantic getaway in nature and combines sustainability and the most modern comforts. In an enchanting natural setting, the wellness area offers a wide range of treatments and wellness programs, all with products based on the company's precious olive oil.
A romantic getaway in nature, overlooking the Ligurian sea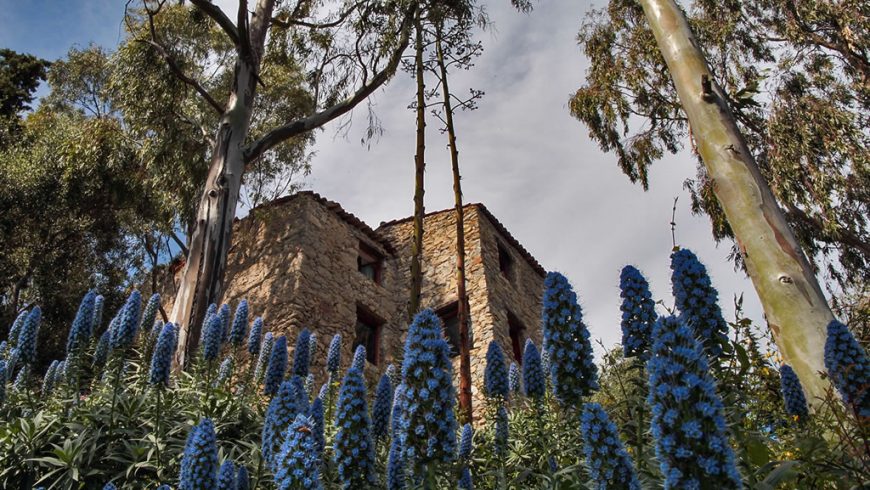 A loft, an orangery, an eco-friendly suite created in an ancient tower dated back to 1500 immersed in an incredible botanical garden above the famous Hanbury gardens. The Mortola Tower is a truly fascinating and magical place. It offers aloe-based wellness treatments, a breathtaking view of the sea and suggestive furnishings. Perfect for a luxury vacation!