There are stories that are good for the heart, that make you smile. Stories that are good for the world. Like the one of Bob and Ian, who after living in Manchester, Silicon Valley and London decided to change their lives and move to Marche region, embarking on a great adventure in sustainable tourism.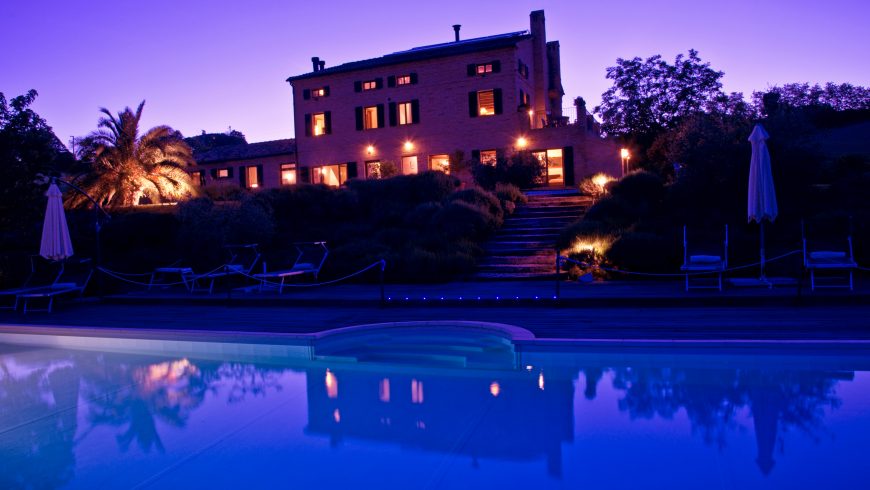 Casal dei Fichi was born 15 years ago and is the realization of a dream, but also the result of a great job and an immense love for nature. Bob and Ian have managed to create a truly magical place, where sustainability and luxury blend perfectly and where it is easy to feel among friends. Here is what they told us about their sustainable accommodation in the Marche.
What is the story of your beautiful sustainable accommodation in Marche region?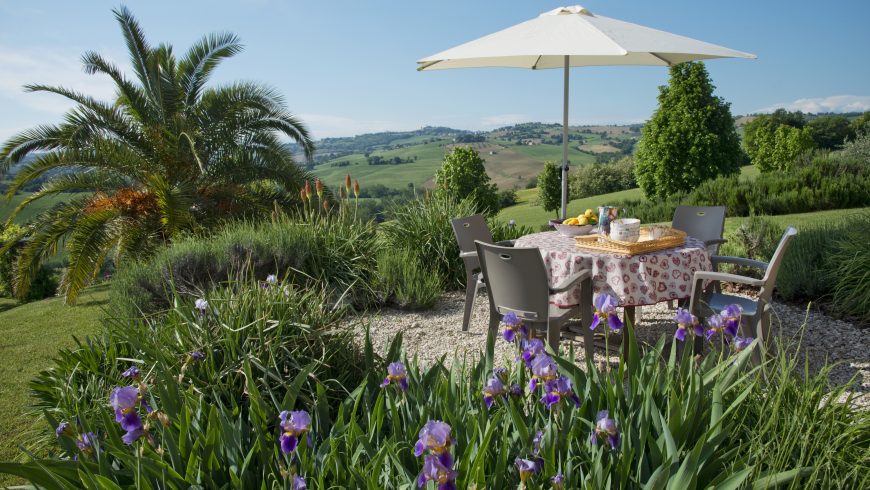 We fell in love with this little-known region, its magnificent beaches, the dramatic mountains and the tranquility of the countryside. We have decided to share this corner of the world. So we set up Casal dei Fichi 15 years ago converting a derelict farmhouse into 6 high specification apartments. The property is located in greenery, in a rural location. It is close to the town centre so that guests have easy access to all the shops, restaurants and facilities they need, but well off the beaten tourist track. We started by sinking a well to provide the water needed for the restoration project, which now supplements a rainwater storage tank for watering the garden and growing vegetables. That helped us to plant over 100 trees. The renovation took over 2 years, during which we collaborated with local craftsmen.
The commitment to environmental sustainability of Casal dei Fichi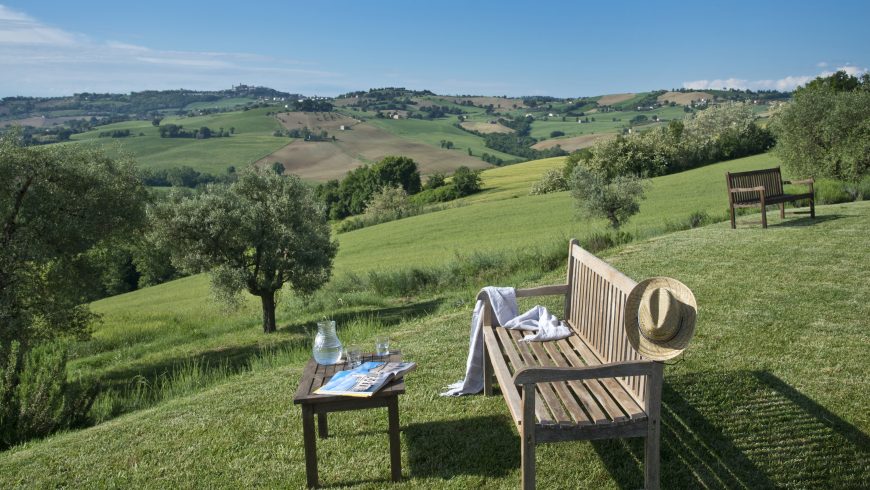 "Our ambition is to make sustainable vacation a pleasure," says Bob. This is why Casal dei Fichi was built and managed with the environment in mind, without forgetting the pleasure of welcoming and coziness. There are so many environmental initiatives that it is difficult to list them all: solar panels heat the water and the swimming pool, electricity comes from renewable sources, guests receive reusable bottles that finance sanitation projects in developing countries, a system of ozone cleans and disinfects the swimming pool with minimal use of chlorine, guests can collect fruit and vegetables from the vegetable garden, there are charging stations for electric vehicles. By simply enjoying a meal in one of the fantastic local restaurants, guests can help with Treedom initiative, which funds sustainable tree planting in Kenya by providing local jobs and helping to combat climate change. And much more.
Your holiday in the beautiful sustainable accommodation in Marche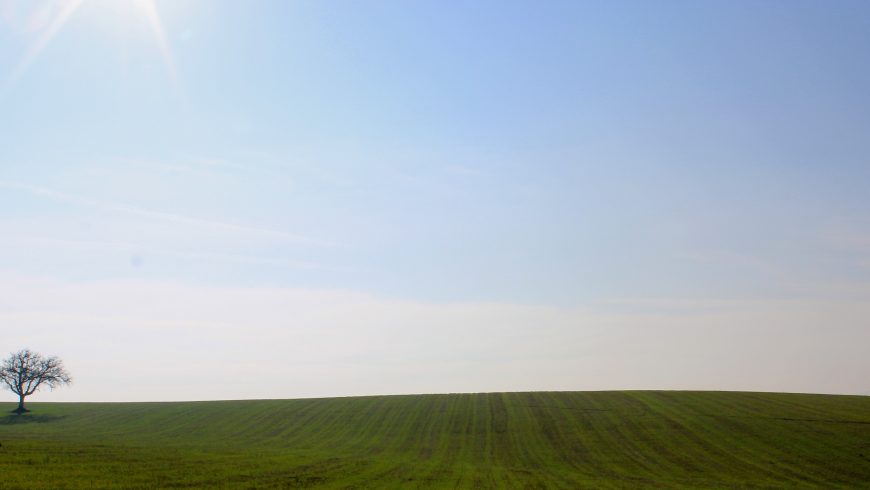 Staying in one of the Casal dei Fichi apartments also means choosing the best starting point to discover the region. Marche offers boundless and suggestive landscapes, Renaissance cities and villages where you can live all the authentic Italian experience. Among the unmissable places there is certainly the Conero Park and wine tasting is one of the activities that you must try. During your holiday in Casal dei Fichi you will not only become friends with Bob and Ian, but also with the lady from the grocery store and the man who sold the oil. Bob also told us about the experience that guests particularly appreciate.
"Every week we host a pizza party we buy the flour from our local mill and make the dough ourselves, we supply the ingredients and light our traditional wood fired oven. The guests make their pizzas and we encourage everyone to share them around and enjoy them with a few glasses of wine from our local vineyard. We must have held over 250 parties and each one is always great fun. It is a fantastic opportunity for us to get to know our guests a little bit better and for them to get to know each other. Apart from the safety precautions of the oven we explain to the children that the only rules are to have fun and get messy, many of the adults manage to cover themselves in flour as well."
What is the most important prize you got?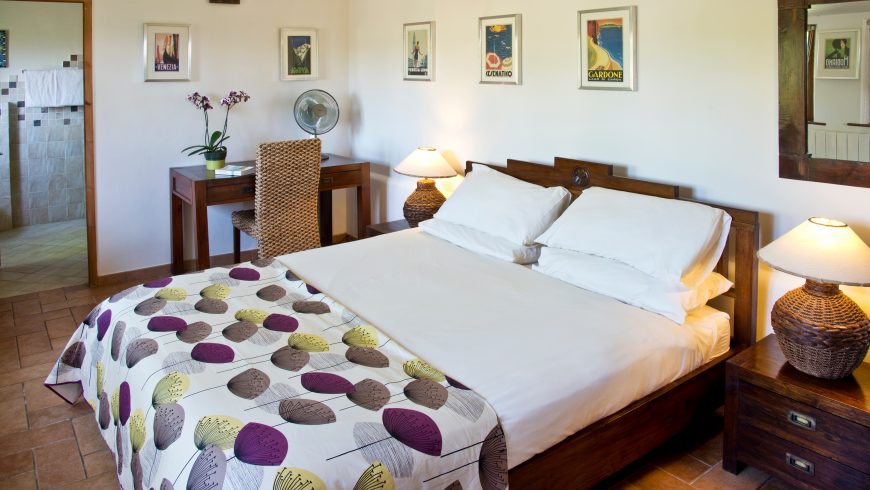 Every award is a huge honor but the biggest reward we get is the satisfaction of our guests. With over 500 5 star trip advisor reviews we are by far the highest rated establishment in Marche. Many of our guests return every year and in 2019 60% of our guests had stayed with us previously. Many of them have become great friends and it is always wonderful to hear that a guest has changed their life in some small way to become more environmentally friendly as a result of something they enjoyed at Casal dei Fichi.
We are really pleased that the importance of environmentally importance is being increasingly recognized, that is firmly on the agenda of mainstream criteria when choosing a holiday destination. Our most recent award was from the Shortyz which was particularly gratifying as we were shortlisted by industry experts and then won in a public vote which demonstrated that both the industry and guests are recognizing our environmental ethos and initiatives.
What does it mean for you to be part of the Ecobnb community?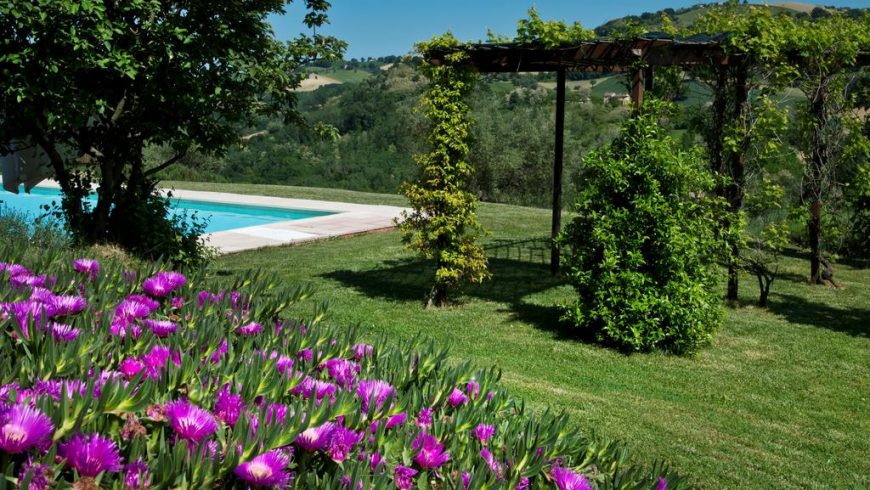 It is fantastic to be a part of Ecobnb, we hope that our environmental initiatives encourage guests to stay with us but it is even more important to us that more and more businesses are recognizing that a sustainable holiday is now a must for more and more travelers. It is just as important to them as great facilities and stunning views. Ecobnb encourages everyone to constantly examine how they can continue to make their business more sustainable and simultaneously improve guest comfort and enjoyment. It's a win win for everybody and especially the planet.
Bob and Ian not only offer apartments equipped with every comfort in the midst of surprising nature. Above all they offer the possibility of living a genuine experience that will leave an indelible mark in your life.