"The World is not ours to keep. We hold it in trust for future generations." – Kofi Annan
Retracing the steps of our history, following the footsteps of those who walked there before us, cherishing their choices. Villa Lola is all about this. It is the story of people who knew how to take an old house and enhance it with so much love for the environment, for themselves and the others. Today Villa Lola is a charming and green holiday rental, on the nearby hill of Camaiore, in the beautiful Tuscany.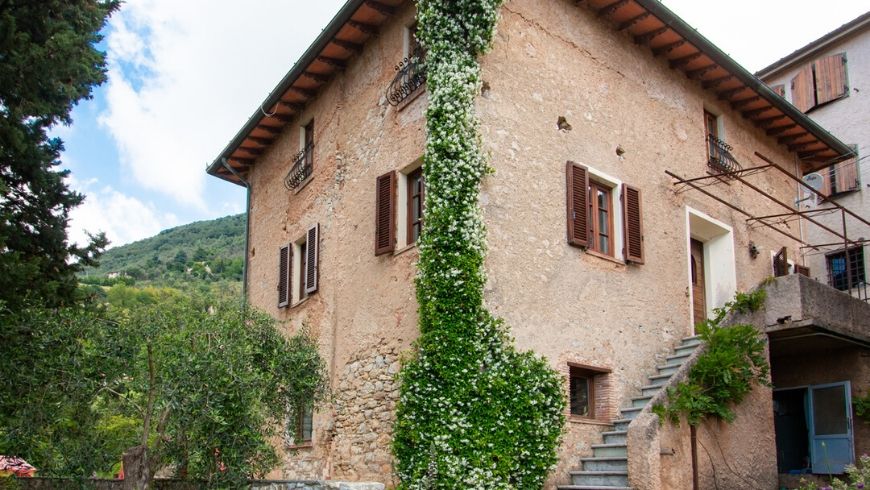 A love story with nature, for a happy life: Sonia and her family
We had the kind pleasure to meet Villa Lola's owner, Sonia Lombardi. Sonia and her sweet family took the daring decision to grasp a piece of the Tuscan history and make it a tourism pearl for green travelers.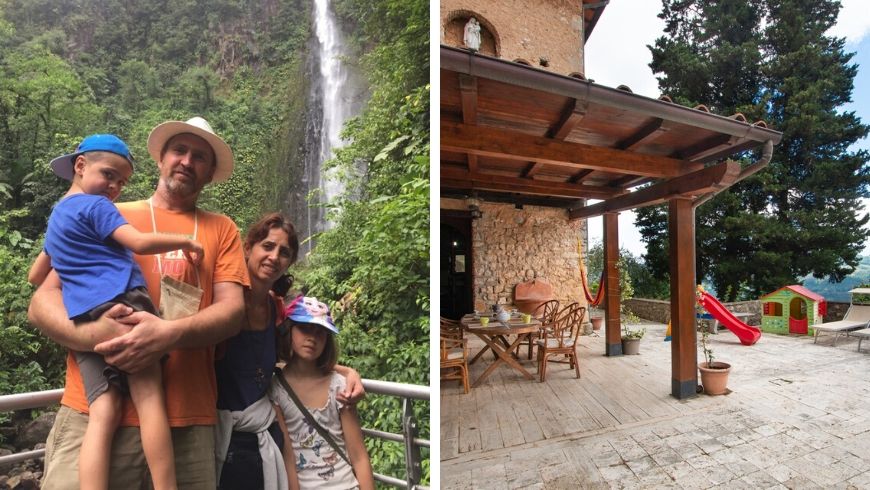 Green travelers keep a special place in their hearts for nature, the surroundings, and small green choices. Yet they also have an eye for big decisions – like maintaining Villa Lola as genuine as possible, with its unique wooden beams and the typical structure in old stone.
However, who could talk about this eco-friendly adventure better than those who undertook it? Sonia and her family started from their strong values, such as organic food choices, home-made cleaning products, and eventually a lot of heart and dedication to the environment. Let's discover Villa Lola's story, told in first person from who had the kindness to give it a new life.
How did you get the idea of Villa Lola?
Villa Lola has an ancient story. It is an old townhouse. Firstly, it was used as a barn and, secondly, it became a house in the early last century. It was built in stone and has a wooden-beamed ceiling. We came up with the name of "Villa Lola" only two years ago when my family and I decided to let travelers live the Lola experience, from April to October. "Lola" is the fusion of the first parts of our surnames – Lombardi and Lazzeri.
What environmental practices have you decided to go for?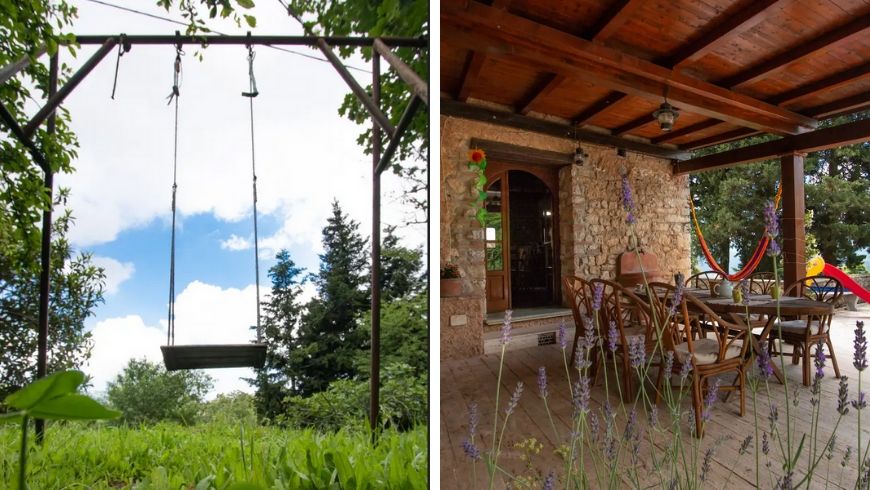 We are currently working on a big solar power system, with a heat-pump and a battery, so that the house is independent and ecological in terms of energy. We also decided for a thermo-fireplace for the coldest days, powered by firewood from our wood. And then, it produces some hot water that we use to heat the house through radiators. Furthermore, in the kitchen, we have an osmosis system that allows us to use tap water to drink and cook.
We decided to adopt ecological products also to clean the house – like organic sponges and bulk products. Very often I like to make hand-made dishwasher detergent with vinegar, salt, and lemon. While for the laundry I use lye and essential oils and soda for solid soaps. Actually, if my guests are interested, I can do lessons about how soaps are created.
Then, we only buy organic food, preferably zero km. In the near city of Viareggio, there is a very useful bulk shop. Luckily, we have the chance to produce our own olive oil and honey. Besides that, in our lands, we find plenty of edible wild herbs and fruit trees. Almost every year we take care of an organic garden. Lastly, two small sheep help us to keep the grass down, with no need to use a trimmer.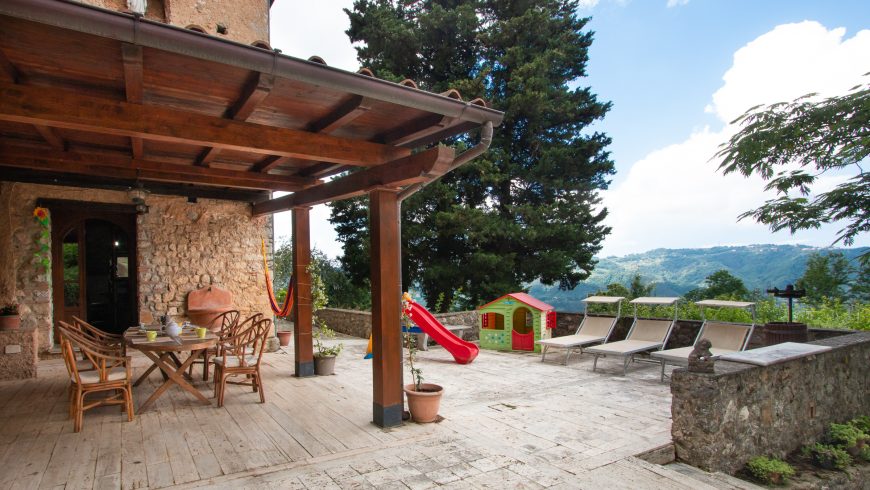 What do your guests love the most?
Our guests surely love the location of Villa Lola. Even though it is on the hills, every facility is easy to reach – being only 2km far from the hometown of Camaiore and 10km from the sea. However, they also appreciate the many walks and strolls around the house, the relaxation you can enjoy here, and mostly the astonishing sunsets from the Villa.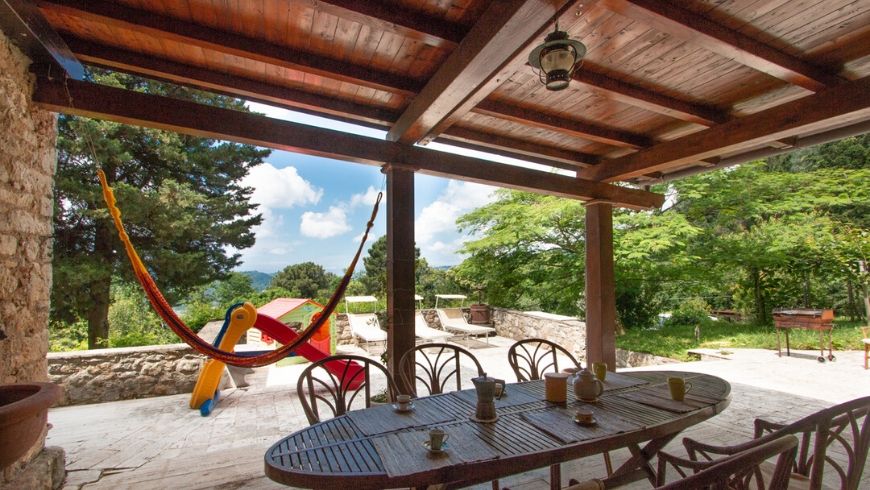 What are the best green paths nearby Villa Lola?
In Camaiore, there are so many trekking and walking paths, both straight and ring-shaped. Through these itineraries, you can enjoy and discover the many historical and peculiar towns of the region.
Just to name a few:
Candalla Ring, Casoli, and Metato. Candalla is a town known for its amazing springs of refreshing waters, cliffs for climbing and what remains of the old mills along the river.
Montebello, Saint Lucia, Monteggiori, Montebello.
Matanna Mountain from Trescolli.
Grotta all'Onda from Casoli, a magical place where to find two Hartmann nodes.
Finally, there is a special straight path of 30km, which connects all old towns on the hill. Split into 10 steps, Villa Lola is almost in the middle of such path, so that you can enter it without having to take the car and go at the start or the beginning.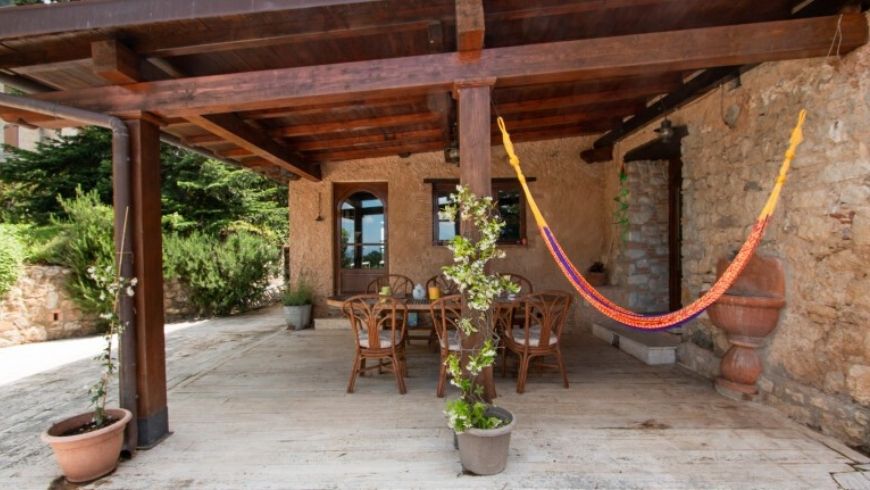 What does it mean to you to be an Ecobnb?
To me, being an Ecobnb means to encourage others, to be a good example and part of a community that helps to learn to live on this Earth respecting Mother Nature.
As Sonia says, being part of Ecobnb Community means to be part of the change. It means learning and appreciating little every-day choices that lead us to a responsible lifestyle.
If you agree with Villa Lola's philosophy or you are willing to know more, Sonia and her kind family are ready to welcome you in their old house on the hill. Their daily commitment to their activity will be a positive vibe for you, giving you a one-of-a-kind stay.
Discover Villa Lola to rediscover yourself and love for nature, exactly as you were used to as a child.