"We love what we do". Ritorno Alla Natura, literally "return to nature", loves what it does, creates and offers. They love to share their green philosophy, as now in this interview with Ecobnb.
The Italian farmhouse Ritorno Alla Natura is a new point of view on the Marche countryside, with an ambitious gaze that combines an ancient love for nature and a sustainable hope for the future. You can find it surrounded by the evocative atmosphere of Recanati, where Giacomo Leopardi lived, and a few kilometers away from the splendid sea of Riviera del Conero.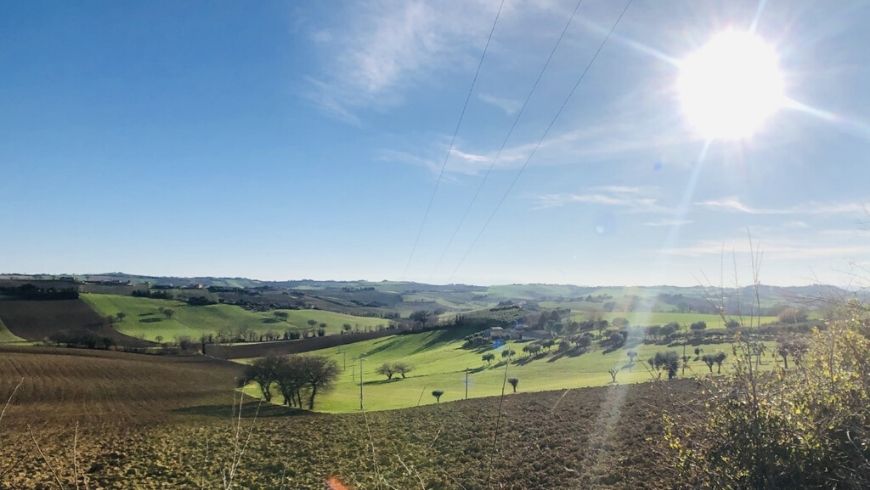 Ritorno Alla Natura: modernity and green choices
A steel armor hides a warm and lovely soul. A soul that strives to fall in love again with nature and craves to return to it. As the owners will later say, Ritorno Alla Natura is a new, modern, and bright structure. Even if this could seem a paradox, it actually is the pioneer of a responsible future.
The great attention to detail is one of the reasons why this farmhouse is unique of its kind. Therefore, each room is finely decorated, and all have a door overlooking the garden. Let the dawn knock on your door to rise and shine!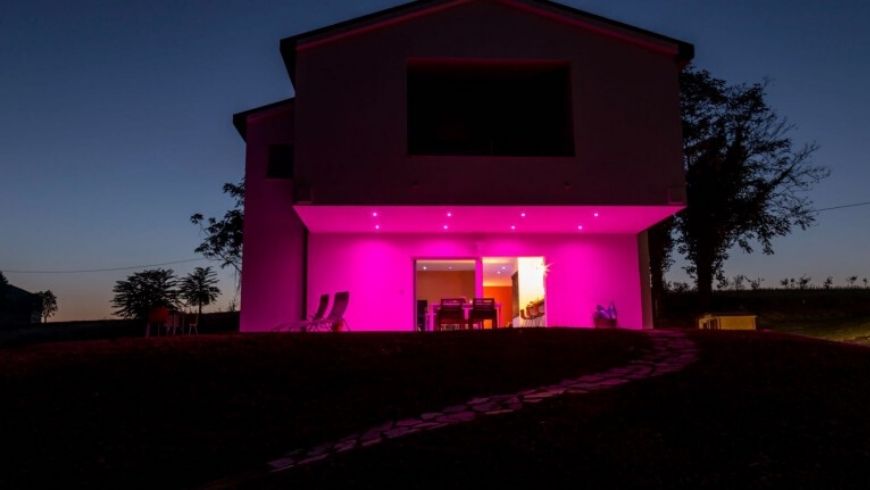 Breathtaking views and vegetarian food
You cannot resist the charm of the colors of the fields around Ritorno Alla Natura. However, the sight won't be the only sense to be delighted. Especially, the farmhouse carefully chooses a vegetarian menu. Between creative plating and totally genuine ingredients, their chefs will satisfy both your hunger and your will to enjoy nature at its best.
Let's discover all the goodies that Farmhouse Ritorno Alla Natura can offer, directly from the words of those who made it a hilly heaven. Hence, it will not take only one journey to enjoy them all!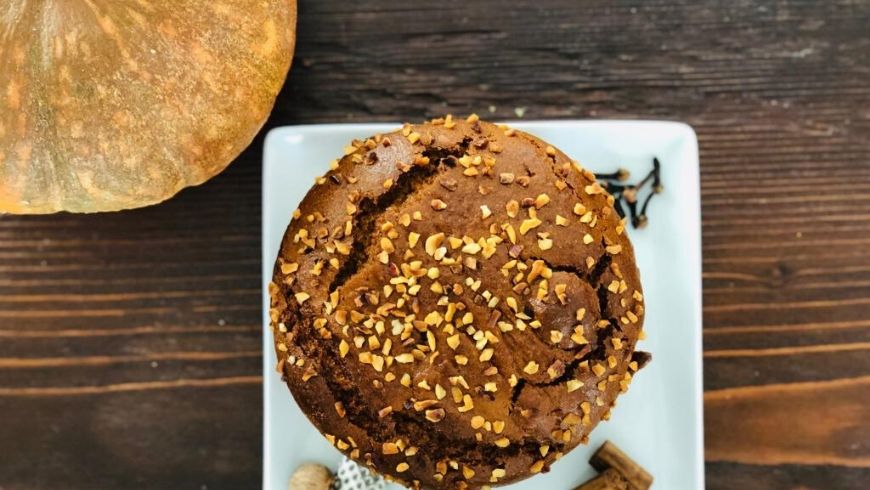 Interview with the owners of Ritorno Alla Natura
How did Ritorno Alla Natura began?
Ritorno Alla Natura is a call we cannot fail to answer. We cannot avoid the call of nature. You need to take a step back and realize that we need nature more than what we could always think of.
Nowadays answers are too fast. Truly withing a few minutes. We have the habit to move from one side of the world to the other in a matter of hours. It is not about traveling, but a speed race! Emotions display themselves slowly, in the charm of pathless places. On a gentle hill, surrounded by nature right beside the seaside.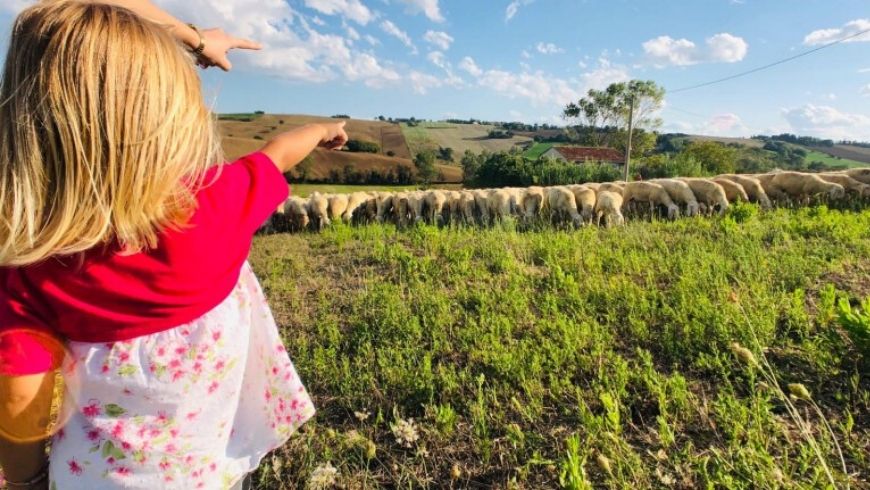 Our farmhouse rises right here. As well as it has a modern character, it is brought to life by a sustainable philosophy and by a strong desire to offer wholesome food. Equally, we take care of our organic garden, exactly as we would do with our bodies.
Those who choose Ritorno Alla Nature love peace, bright light, and the desire to slow down to find themselves.
They choose to support a small farm and not a hotel chain.
They decide to enjoy the relaxation gifted by nature. And they will feel a bit at home.
Those who choose us will understand that we can make their ecological footprint teeny tiny.
What good practices have you adopted to be green?
We adopted so many good practices respectful of the environment. In detail, some of them concern the structure. Firstly, our 24 solar panels and the rainwater collection in two pits. We use it for the toilet flush. Secondly, we have an ecological active-sludge purifier for the wastewaters. Other green aspects, instead, can be felt tangibly by our guests. Notably, an instance can be our soaps BIO and Ecolabel certified.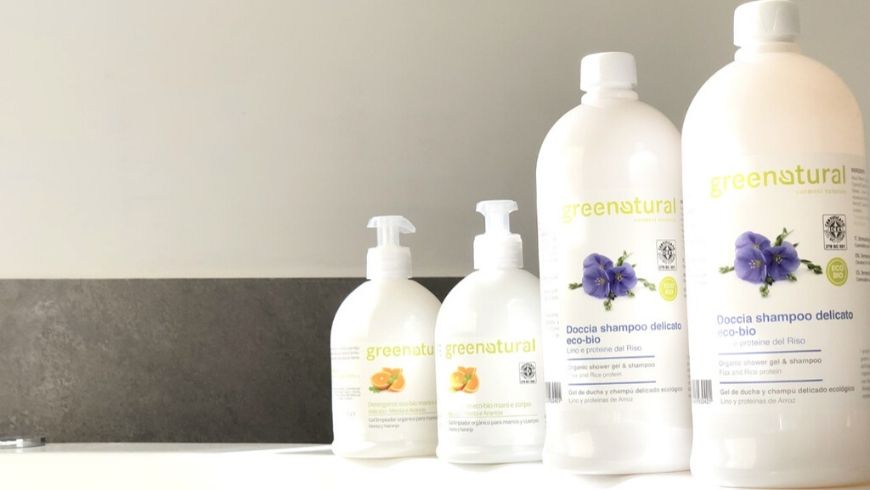 The most bizarre practice?
In place of straws, we use a kind of long pasta called "ziti". After the usage, we throw it in our compost bin. Our guests usually take some sips before they amaze them. "It's pasta!" they say. They welcome this small idea with great enthusiasm!
The most extreme?
We are so much into respect for the environment that we have gone for battery-powered trimmer and chainsaw. They are silent, with no need for oils, long-lasting. The battery charges during the day, thanks to the energy of solar panels.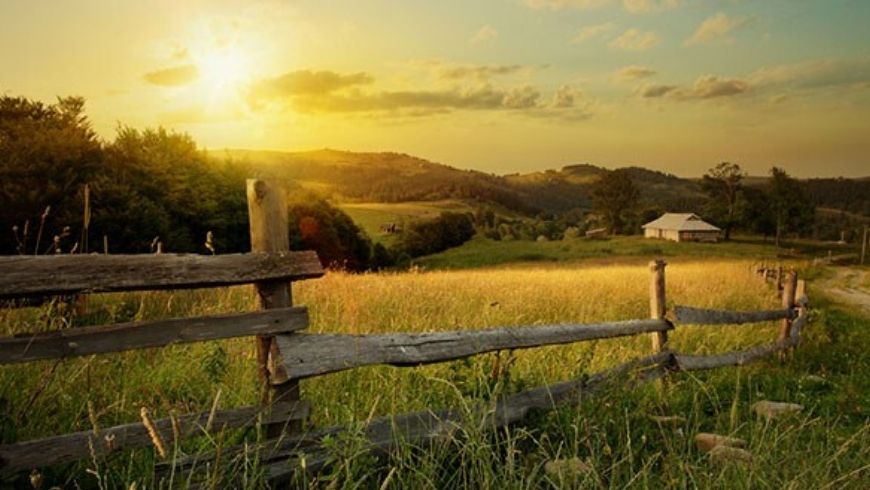 What do your guests appreciate the most?
The state-of-the-art structure. After all, who said that a farmhouse cannot be modern?
Well, our structure is new, made of steel, energy efficiency class A+. The décor and furniture are contemporary and minimal. Very far from the stereotype of rustic and rather dark farmhouses.
They love the wide windows aimed to enhance the daylight and splendid landscape of the surroundings. Moreover, every room is equipped with a glass door that allows going into the private garden.
Which vegan specialties can be tasted in your farmhouse?

We offer exclusively vegetarian and vegan cuisine. Specifically, all sweets we prepare are vegan, both for breakfast and dinner. Our guests do not book only the staying, they also get a healthy breakfast. We care so much about genuine nutrition that we created a special menu. Mainly for the most important meal of the day – breakfast.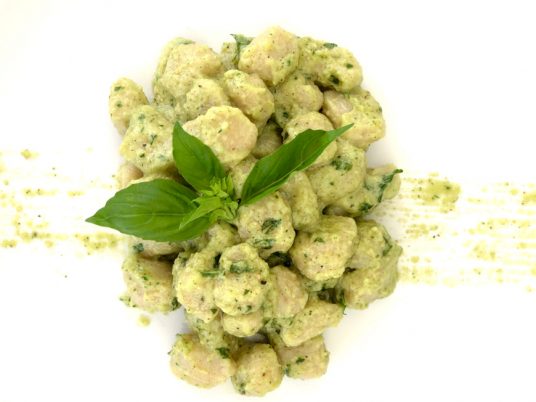 One of our tastiest and more scenic delicacies is the vegan Paella. Cooked exclusively in our wood oven and directly served at your table in the paellera, still steaming!
What are the best nearby itineraries you feel like suggesting?
"The path takes the pace where the gaze thinks to go."
Ritorno Alla Natura is a starting point, a stop, but not a point of arrival. Those who come here, come through winding roads in the countryside. They love to stop to admire the many colors of nature, its smells, and beauty. Those who stop here enjoy wholesome food, the local and genuine one.
From Ritorno Alla Natura you can find many picturesque spots in the fields, that change colors according to the season.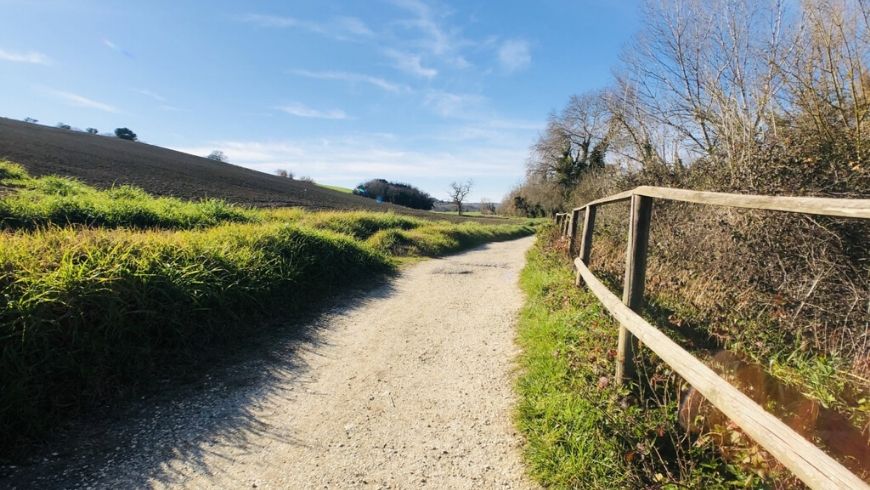 On the one side, your eyes will look at the sea; on the other side, they can admire the Sibillini mountains. This is the same, evocative landscape that inspired Giacomo Leopardi. He wrote here his famous "Infinite". Therefore, there could be no better occasion to go visit his museum! An essential destination to better understand his brilliance.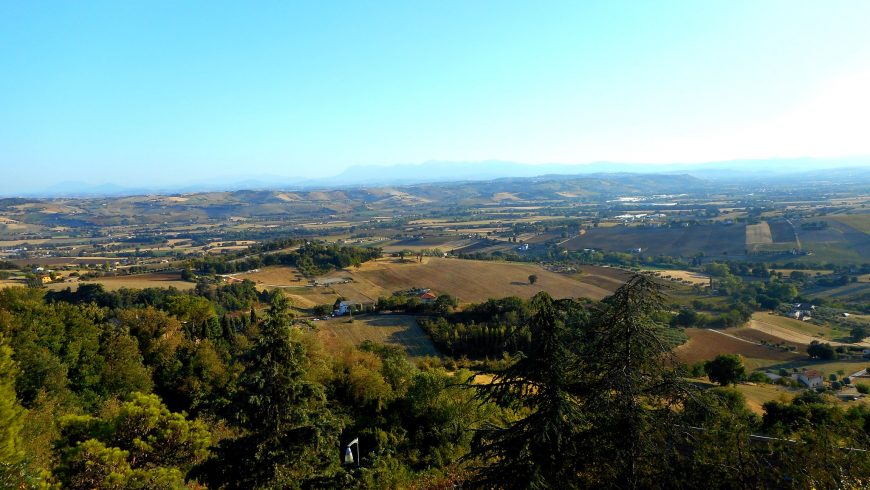 After this journey, you will leave with a renovated self. You will carry with you the awareness that it is good to slow down. And, sometimes, it is even necessary.
What does it mean to you to be an Ecobnb?
We crazily love to stand out. That's why we chose a modern style. Details are the key to us – we take care of them almost compulsively and they are a treat for our guests. We are a small business; thus, we can pamper our hosts at our utmost.
To us, being an Ecobnb means to respect the environment and to encourage our guests to do the same. We really wish for them to admire our planet as much as we do.
What could be better than to love it from a Cacoon?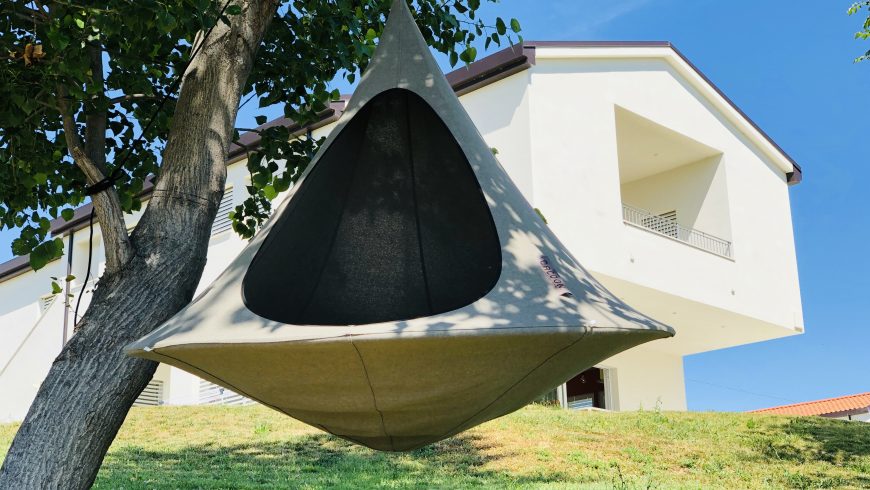 A tent hanging on a tree, with mattress and pillows. You can freely enjoy it. As a result, if you chat there, your secrets will be kept. If you read there, you will delve into a new world. Identically, if you let yourself be lulled, you cannot help falling asleep. Although designed for adults, the Cacoon can support two people, nonetheless it is suitable for kids too. You can just hang your nest!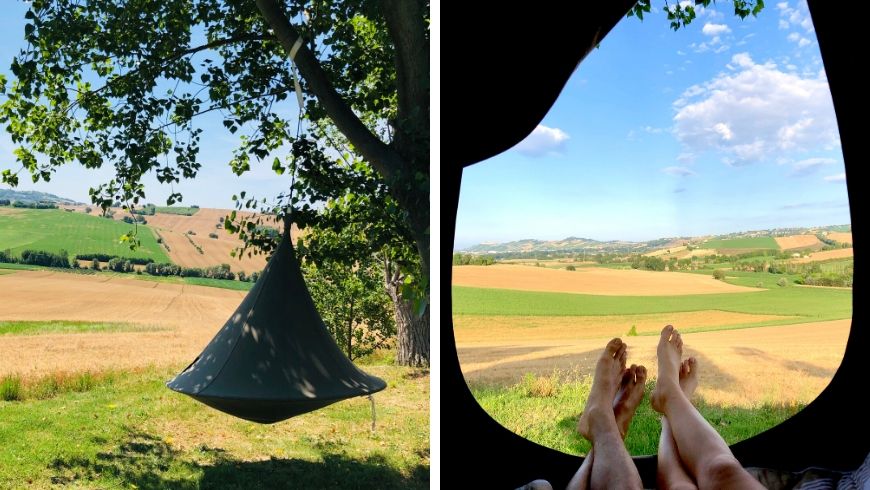 The point is that we love what we do, and nothing can be stronger than passion!
How did you decide to deal with the reopening after Covid-19?
We have adopted careful sanitization processes for your staying during and after the Covid-19 pandemic. It is in our guests' interest to have a safe and sound stay.
Firstly, we sanitize every surface with rubbing alcohol. Included handles, keys, keychain, remote controls, and switches. Everything!
Secondly, pillows, mattresses, and textiles have gone at with the steam hose. It was proven that the virus does not survive to 60degrees. Therefore, we wash the laundry at more than 60 degrees.
In other respects, we ask our guests to use face masks in common areas and whenever they deal with the staff.
It is gently required to maintain the distance of one meter with the staff and eventual other guests.
You can buy surgical masks directly in our farmhouse. Disposable gloves can be requested to the reception, besides that hand sanitizer is always available.
Our dining room allows the correct distancing of the tables. We are going to exploit our outside patio, for further safety due to the open space. Safety first.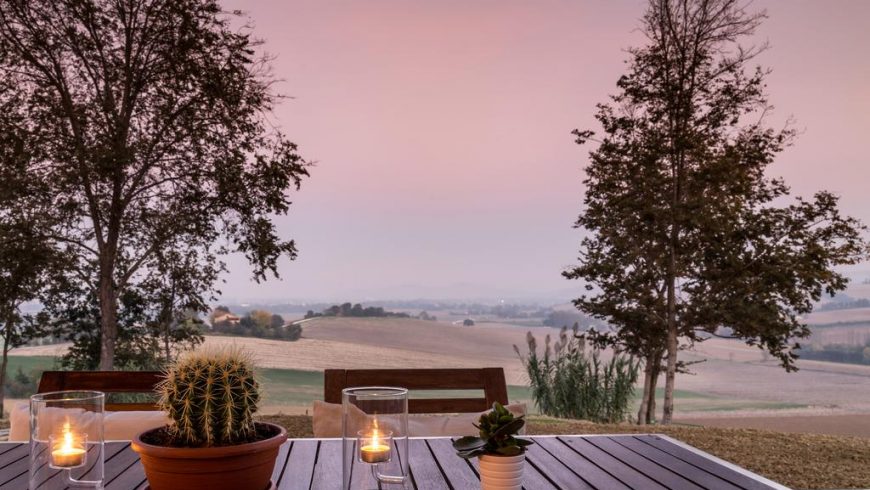 I think that there is nothing more to add to these exhaustive words, from which their strong dedication is evident. Not to mention the suggestive name "Return to nature". You just have to leave and treat yourself with the many comforts that Ritorno Alla Natura designed for you!