Do you need some relax surrounded by nature? Poggio delle Querce is an old farm turned in a eco-friendly accommodation. In this beautiful and wide green space, you'll have a panoramic view on the hills and on the Adriatic sea.
In Poggio delle Querce you will find a large garden with holm-oaks, olives, aromatic herbs and more. Here you can relax and spend your time reading, or simply enjoying the landscape. Among fruit trees, ancient oaks and olive trees, you'll find your inner peace. This is a holiday away from the daily stress. The silence and the green of the Nature Park of Marche is waiting for you!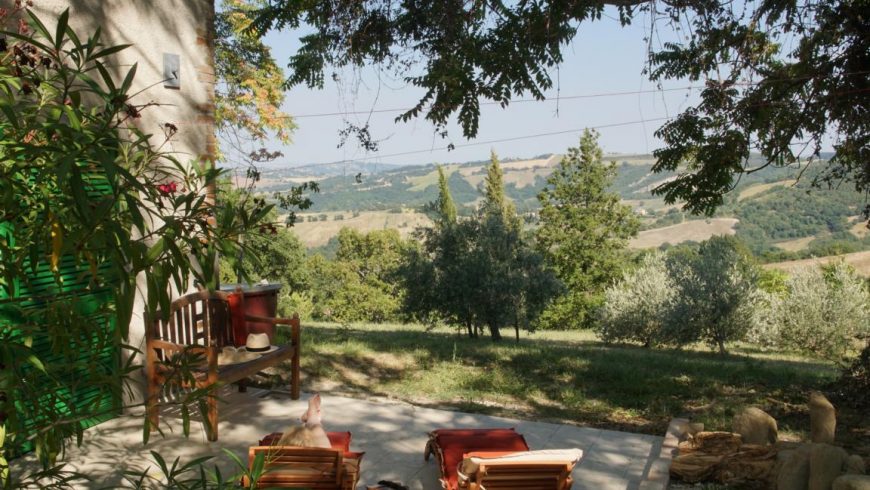 We interviewed Susanna Wirth, the owner of this holiday home. Here's what she told us:
1. How did the idea of Poggio delle Querce come out?
We were looking for a place where we could meet up with family and friends. Among different ideas, we chose "Poggio delle Querce".
The main reasons of our choice were:
Calm and silence

No traffic sounds

Big old trees and unspoilt nature

Remote location, so you can enjoy some time away from noises and stress
The magic of this beautiful location was what brought us here. In addition, what we found here was something new: there were big old holm oaks we had never seen before. This large abandoned property was perfect to create a new corner of sustainabilty. This is how our idea was born.
The view of the hills and the wide panorama never stop to fascinate us. What's more, the old house was no longer livable, but we believed that we could give it a new eco-friendly life.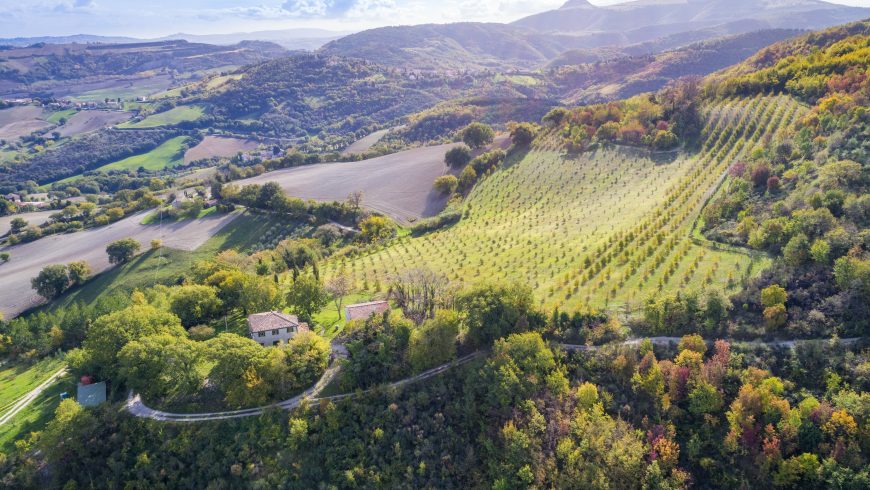 2. Which are the eco-friendly choices you made?
Since this old house was really ancient, we cared a lot about its restoration and we did it in a very meticulous way. A little bit later, the area was declared a natural park. So, our guests know this is a unique place.
The roof is new, but we have reused the ancient tiles, as well as the old beams (robinia and oak). Unfortunately we had to replace part of the roof structure, but we adopted the previous style, with the help of an experienced craftsmen.
The thick stone masonry has been repaired. In addition, the old terracotta floors and the old doors have also been restored. 
What's more, this work has been carried out involving local artisans with great experience. Recovery and restoration was much more expensive than deciding to build something new, but it was really worth it.
We  recycle everything and moreover, the kitchen and the garden waste are transformed into compost.
We have adopted the most modern standards for heating, electricity and bathrooms.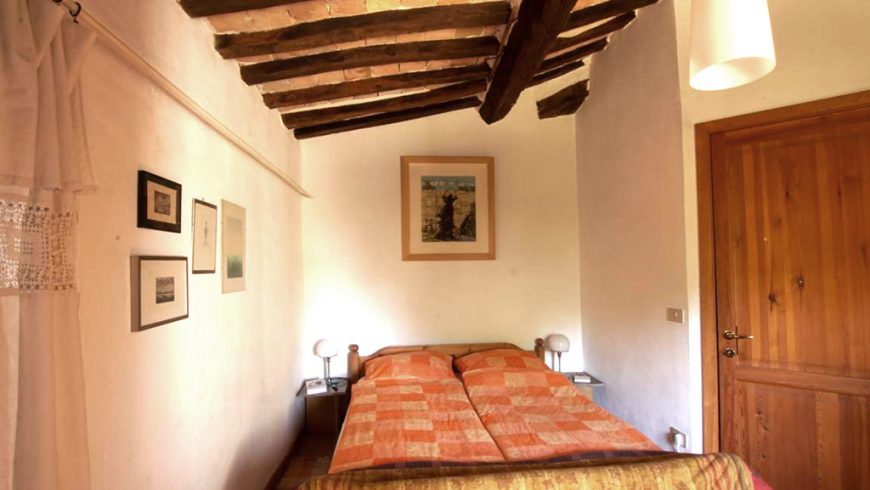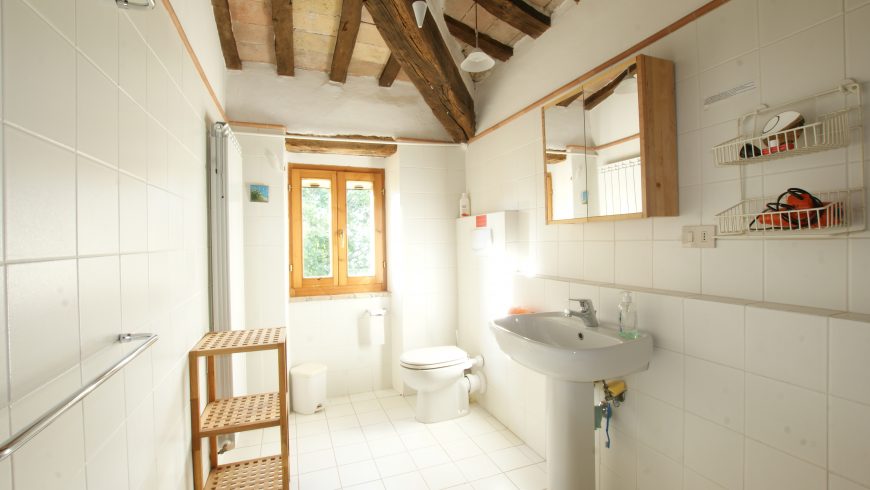 3. Which Eco-friendly routes should your guests follow?
We recommend our guests to spend some quality time in our spaceful garden, in order to find real peace. Let your soul travel with you.
Some people use a hammock and just relax: they they become part of the nature while they look at the birds. The cuckoo opens the most beautiful season. Also, some deckchairs are available on our terrace.
Of course we recommend the slow itineraries in the Natural Park of the Marche, between the hills, the woods and the ancient villages. Don't miss the historic-artistic itinerary to the beautiful castle of Arcervia.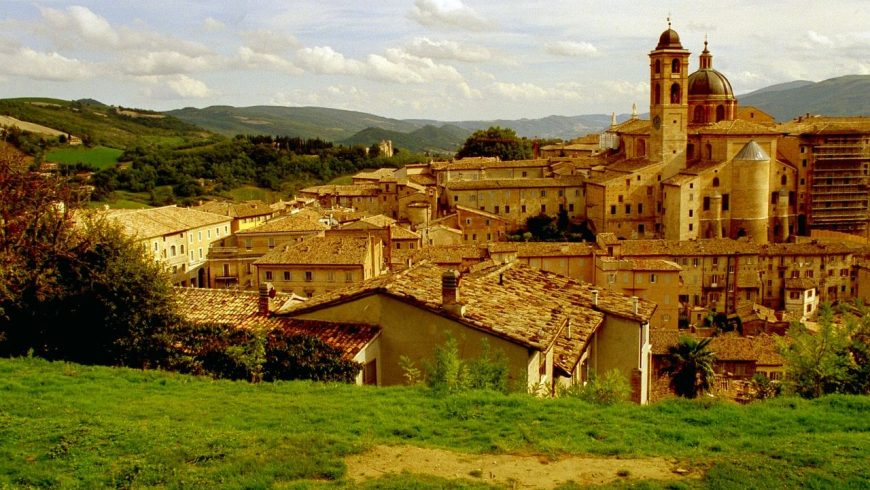 4. Which are the most interesting experiences here?
The silence of this place and its wide view over the sloping hills. This is the right place to have your green holiday! In addition, we also boast a very well equipped kitchen.
What's more, we always help our guests in finding some local places where they can try the typical food and have a tasty snack or a wine-tasting.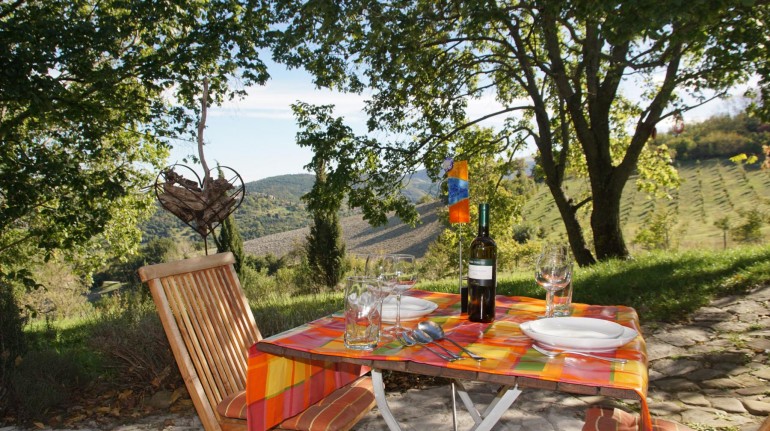 5. Do you think that the number of people who prefer a calm and green holiday far away from the daily stress and pollution is increasing?
According to our experience, the number is growing. As a matter of fact, nowadays many people want a green environment with sustainable agriculture and nature. Also, if you have any kind of allergie, you're welcomed in our special room for allergic people.
There are some families who ask us if we have a swimming pool for their children. First thing first, we're not allowed to build it in a natural park. Also, we think it would be a waste of water, which is a really precious resource.
As a matter of fact, we collect rainwater and reuse it when we need it. A relevant point is that here you can find beautiful bathing places, rocky bays, rivers, lakes and if you just want a swimming pool, there are the public ones near. 
In this beautiful accommodation, you can spend a 100% eco-sustainable holiday.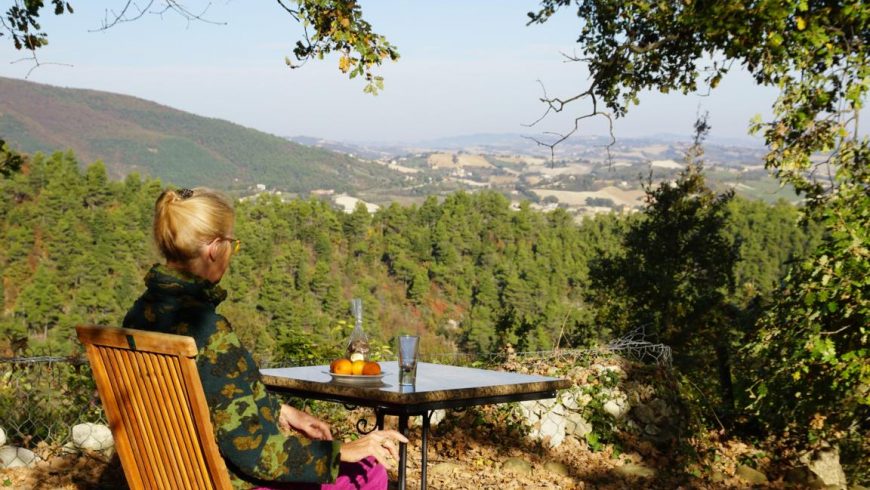 6. What does it mean to be part of the EcoBnb community?
We hope to find a community of people who care about our planet. We want to share our sustainable lifestyle with people who are on our same wavelenght.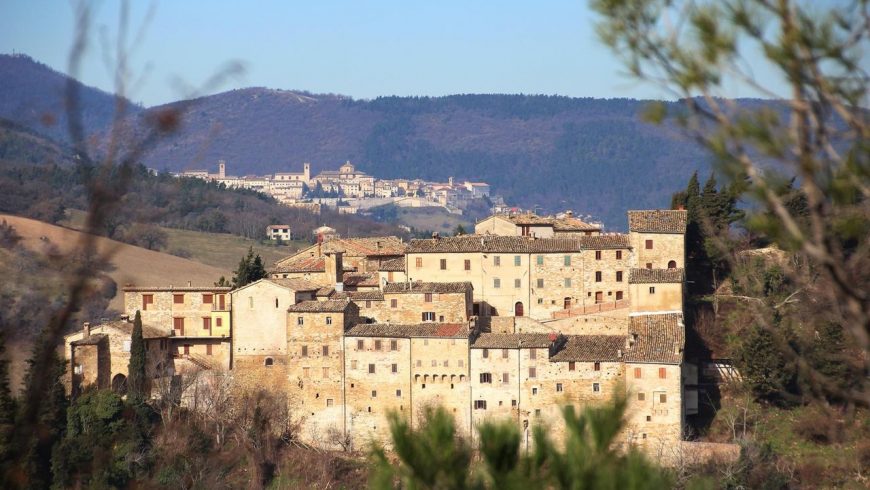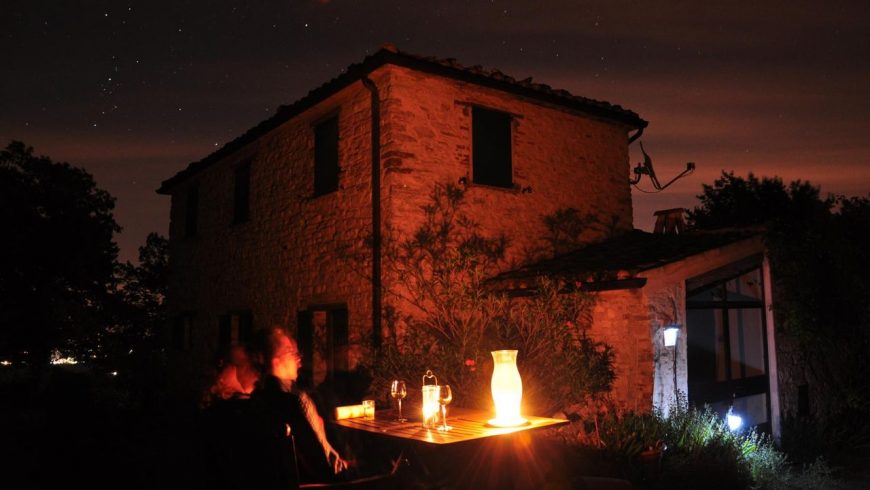 We thank Susanna for letting us discover this magical place in the natural park of Marche.
Cover image: Poggio alle Querce, Marche, aereal view of the house