Mule Malu is an organic, a quiet piece of paradise on the Bingin Clifftop, with a location that's close to everything that Bali's Uluwatu has to offer. Let's discover this green heaven, interviewing Alessio, the ideator and owner.
As I'm sitting at the cozy cafe of the Mule Malu Tropical Stay and I feel the exact peaceful atmosphere that the owner and his wife wanted to create with their 11 rooms hotel. It's relaxing, organic, a quiet piece of lush paradise on the Bingin Clifftop, with a location that's close to everything that Bali's Uluwatu peninsula has to offer. I was interviewing Alessio, who moved here almost 10 years ago from Europe with his wife. They have built up this small oasis, which is now part of EcoBnb's offer as well.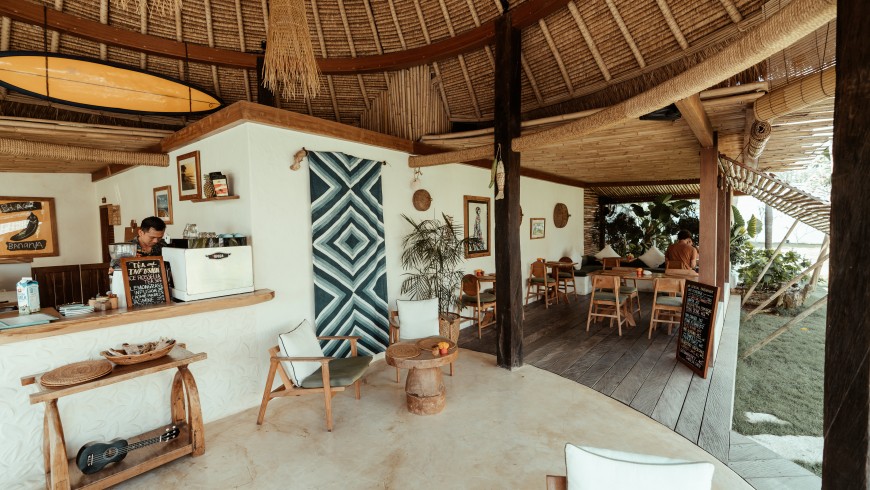 Hi Alessio, could you please tell us something about how did you start the Mule Malu project? What made you come to Bali and build this place up?
We came to Bali 8 years ago and decided to stay, as my wife and I loved the place and love surfing. I think this story can apply to a lot of people who have moved here. We were traveling between Europe and Bali back and forth for a long time. When we got the opportunity, we just decided to "Let's do it" and stay here permanently. We haven't really considered much about the business aspects back then. When we got our first kid, we realized it would be nice to have some roots somewhere, now we have two more, and we are still here.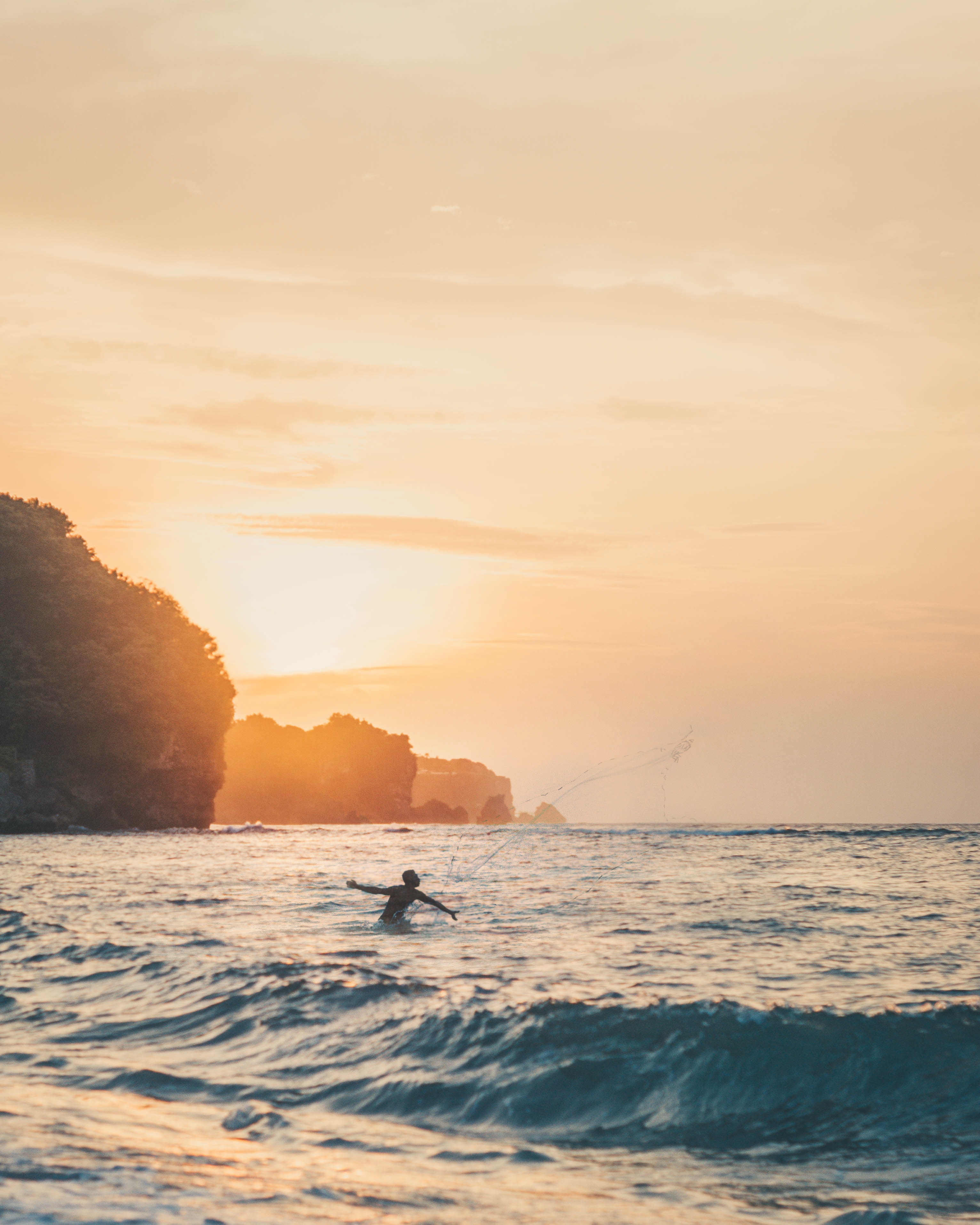 When you were building Mule Malu, did you have sustainability as a central point of view?
Not directly, we did not aim to be eco-friendly. It was more about what is the right thing to do anyway. You know, we are taking water from the ground, the least is to give it back clean. It's more of a karma thing, in my opinion. Bali has a serious problem with plastic pollution. So we thought; why don't we do our little part right at least and try not to create as much waste. We only use solar panels for warm water, water flow reducers and have thermal insulation in the wall for keeping the temperature more balanced in the room, saving, therefore, energy on air conditioning.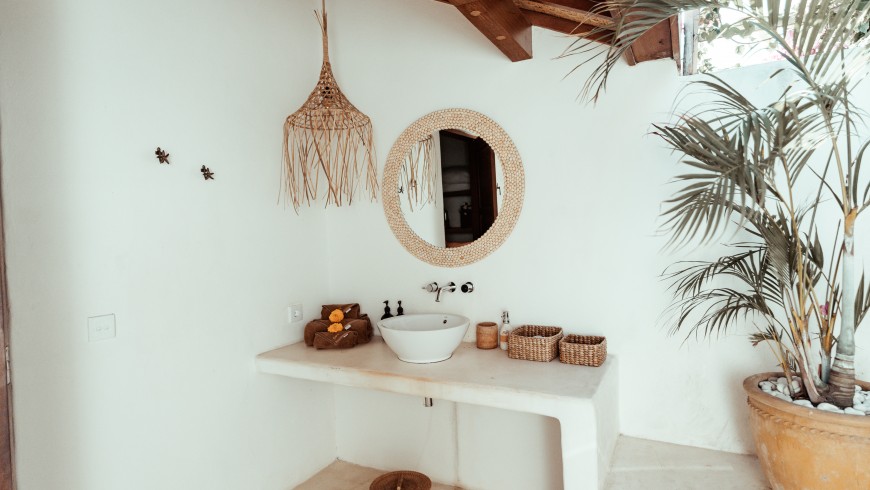 I have also realized that instead of the one-time-use, disposable shower or shampoo products, you have refillable ones, and even the hangers in the room are made from bamboo. What else do you think is a crucial part of being sustainable?
Naturally, we are hiring local people only, giving priority to the ones living in the area. We always use local products in our kitchen, every morning we get a delivery from the market. They are always fresh and seasonal. If a fruit is not in its season in Bali at the moment, then it cannot be found in our kitchen. You can find the most common Balinese dishes, bowls, juices, and some Italian specialties on our menu. I feel that in general people in Bali are offering a wide variety of healthy food. A lot of times, that means vegetarian too; there are some great options in the area.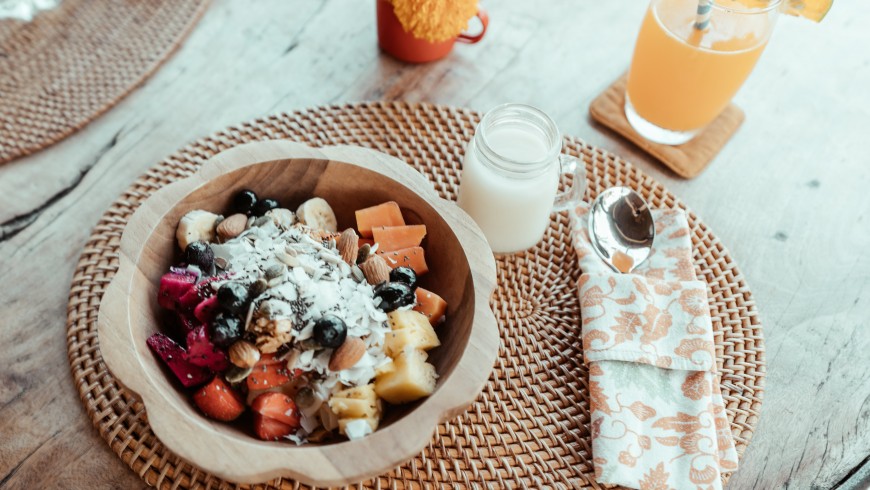 What are the aspects your guests are enjoying the most at your EcoBnb in your opinion?
Its definitely a quiet place, people can relax. They especially love the environment, spending time in the garden. We had that in mind when designing the site. We wanted to create a place where people can wind down. As a passing idea, we also thought of not having WIFI on the property. We quickly rejected the idea, recognizing that it won't work, but I still think it's a crucial part of the ultimate relaxing experience.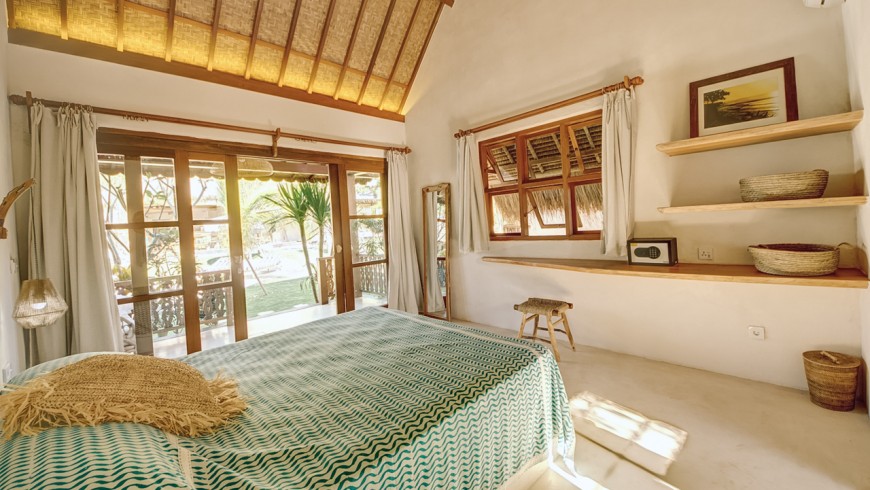 From Mule Malu, you can easily reach many of the most famous beaches in Bali. Some of them are more constructed, others are more natural and private, and it's definitely worth exploring. Uluwatu is famous for its surf spots and one of the most prominent temple, the Uluwatu Temple is only a 10-15 minute drive from Mule Malu. You can also hop on a scooter or get a guide to visit Ubud, the cultural capital of the island.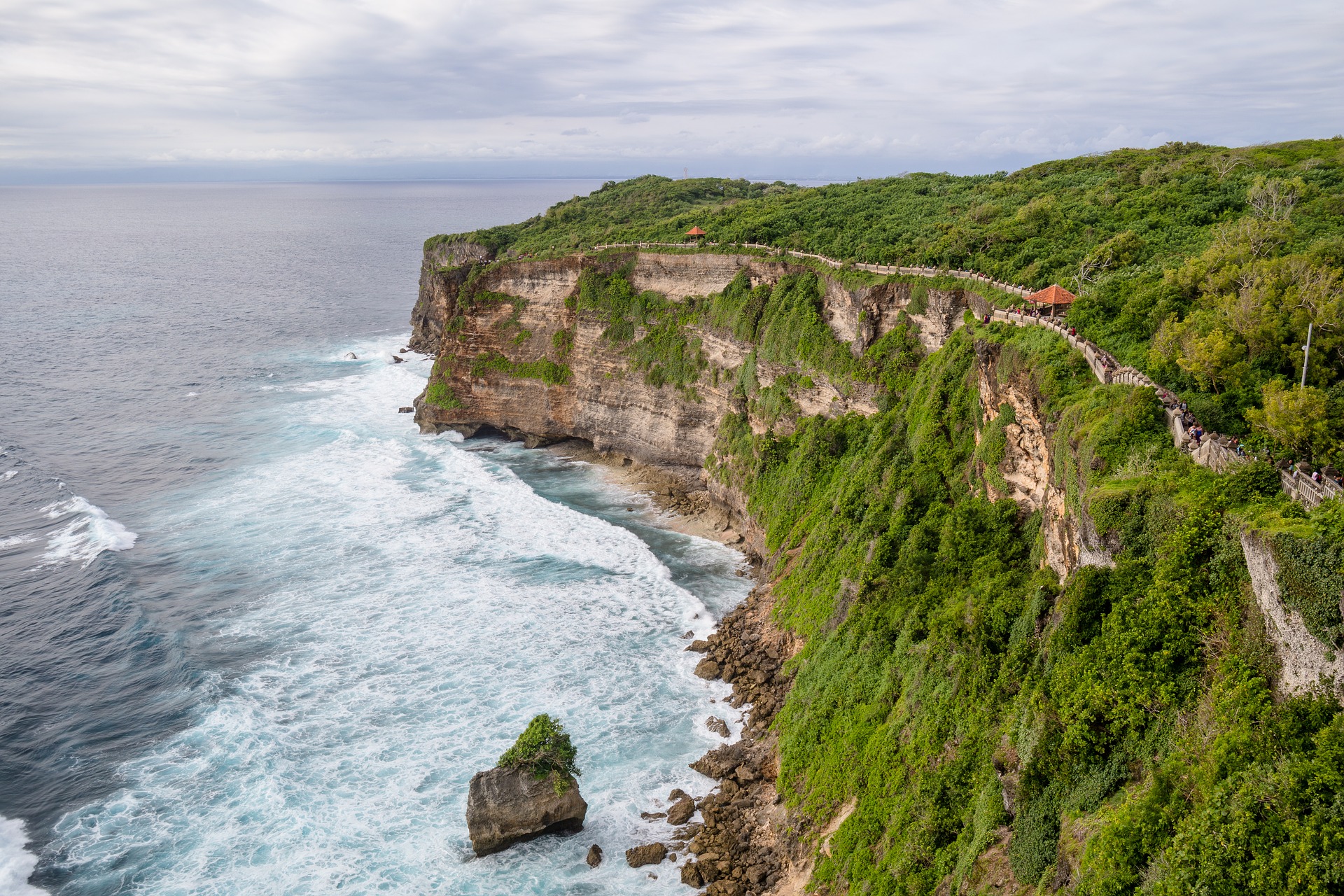 What does it mean to you to be the part of the EcoBnb community?
It might be interesting to share this common idea with other people, its great to be connected with others, who share the same point of view as you. The most important, I think is, if more people are thinking the same way, the better.
I feel like the trend of a healthy and sustainable lifestyle is growing around the world, and Bali is not an exception. I wish that this is not only a temporary thing with all the paper straws and bamboo bowls, and it will become the new norm. A lot of places are using the labels "eco" and "sustainable" for marketing purposes, but as long as they live up to those standards, and they create awareness, then it's positive.