Eco-tourism is a popular trend in Costa Rica. With a focus on green, sustainable initiatives — including tourism — finding eco-friendly activities is a simple task. Make green choices while having the time of your life, with experiences like hiking deep into the jungle, ziplining high above the forest canopy and more.
Planning an eco-friendly trip to Costa Rica? Check out the eight bucket-list-worthy ideas below.
1. Hike a Coffee Plantation of Costa Rica
Coffee is one of Costa Rica's biggest exports. In 2019, the country produced over 1.3 million 60-kilogram bags of green coffee. When visiting, take the opportunity to tour a coffee plantation and learn about the country's 12 eco-systems. Many plantations, like Hacienda Alsacia and El Toledo Coffee, are within driving distance of San Jose. Sip a fresh cup of Joe made with high-quality Arabica beans and don't forget to buy a bag to bring the fantastic taste back home.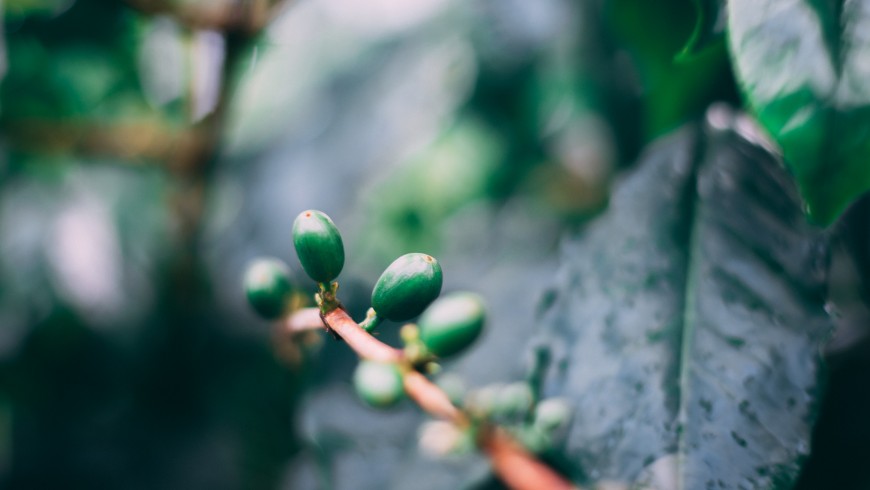 2. Tour the Canopies
Once you've finished hiking through the jungle-like fields of the coffee plantations, consider taking in the scenery from a different angle. Float along the treetops on an aerial tram that can seat up to 10 people. Search for a wide variety of birds, like toucans, macaws, parakeets, and vultures. The best aerial tours, like the Original Canopy Tour and Adventure Park San Luis, can be found northwest of San Juan near Juan Castro Blanco National Park.

3. Eat Farm-To-Table
Go a step beyond tourism and head to a farm-to-table establishment where you can learn first-hand how Costa Ricans live and eat sustainably. KOKI Beach in Puerto Viejo de Limon is an eco-friendly bar, restaurant and lounge made entirely from reclaimed materials. Relax near the water's edge as you sip on a fruity cocktail. Or visit Veronica's Place, a nearby vegetarian restaurant where you can eat coconut rice and beans or a fruit and ginger smoothie made with local ingredients.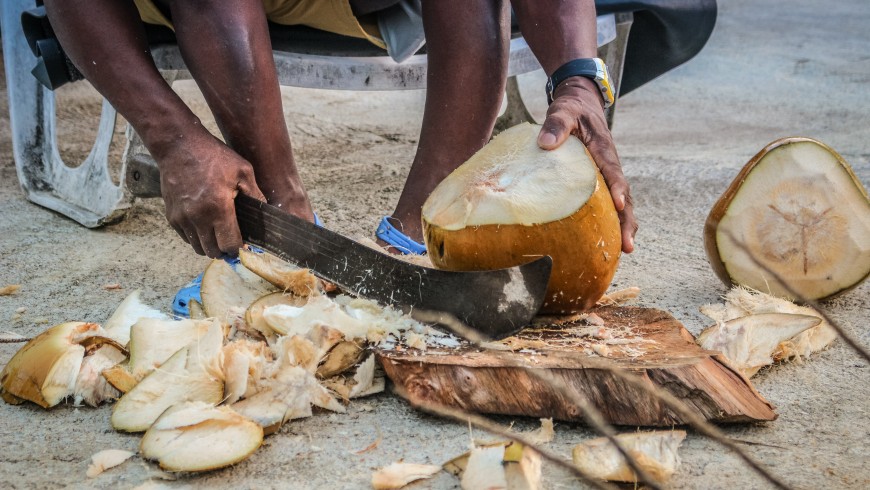 4. Soak in the Hot Springs
After a long day of exploration, soothe your muscles at the Tobacon Hot Springs, right on the border of Arenal Volcano National Park. Take in the charming mountain views as you soak in naturally-heated waters. The strongest stream erupts over a sculpted waterfall, creating the perfect spot for a shoulder massage from Mother Nature. If you plan to stay the night, a resort is located on-site. You can also schedule a professional spa treatment like body massages, facials and mud masks. Looking for more hot springs? Here are the top dreamy natural pools and hot springs in Costa Rica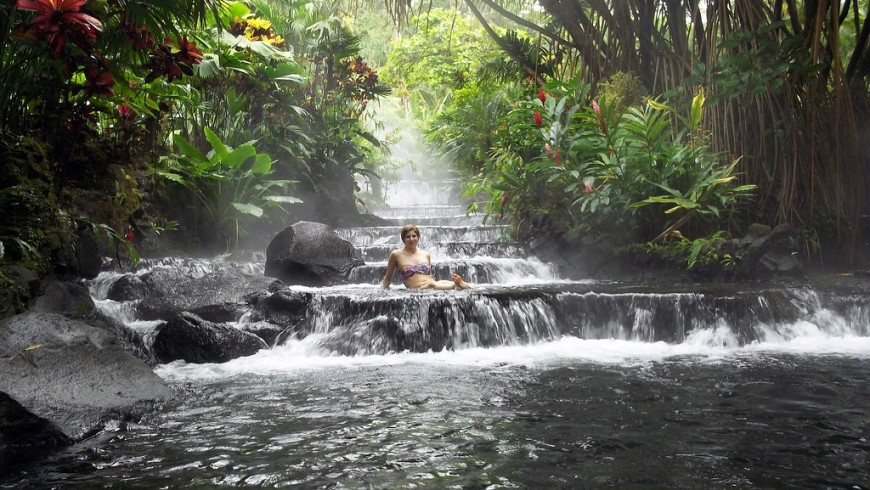 5. Snorkel on an Island
Do you dream of pristine white-sand beaches and crystalline blue water? Then head to Tortuga Island, a short boat ride away from the Nicoya Peninsula. Dip below the waves to take in underwater creatures and fauna. Prepare to see manta rays, dolphins, octopuses and sharks. This spot makes for the perfect day trip and, unlike many countries, Costa Rica has temperate weather year-round, even during the relatively slow tourist season.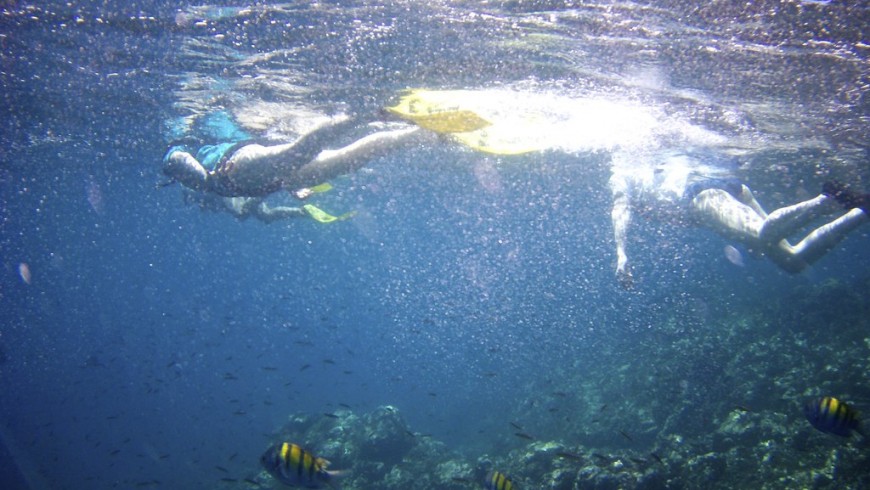 6. Spot Wildlife at the Park
Going for a stroll in the park in Costa Rica is an unforgettable experience. At any one of the country's national parks, you can experience a dazzling array of wildlife hidden away from the urban landscapes of the cities. Corcovado National Park, for example, is home to 13 different eco-systems, with trails through mangrove swamps, lowland rain forests, highland cloud forests and sandy beaches. From the park's Osa Peninsula, travelers can spot howler monkeys, green kingfishers and the rare anteater.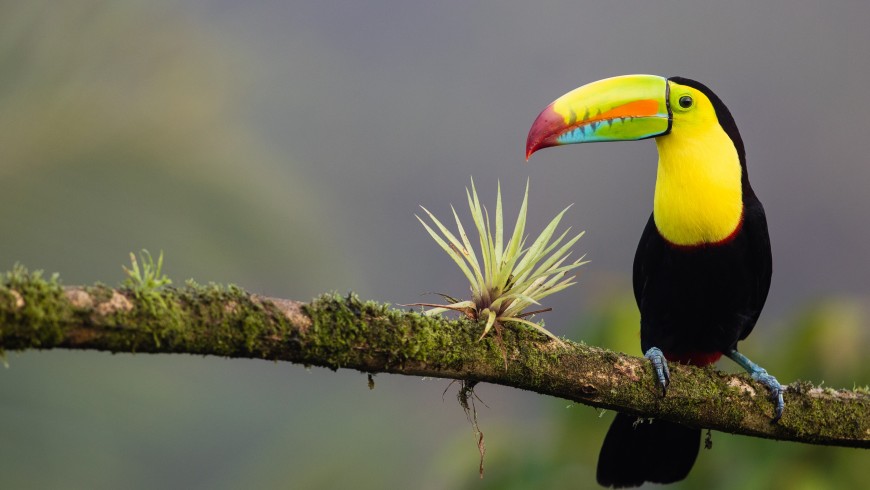 7. Visit an Active Volcano
Do you seek the thrill of an adventure? Then check out one of Costa Rica's six active volcanoes, emitting plumes of smoke and ash daily. The Arenal Volcano, with an elevation of 5,480 feet, is the country's most famous, known for its imposing height and lush flora. The Poas Volcano, 8,885 feet tall with a boiling acid lake, erupted as recently as 2017. If you're not up for a hike, consider visiting Irazu Volcano, an 11,260-foot summit accessible by car.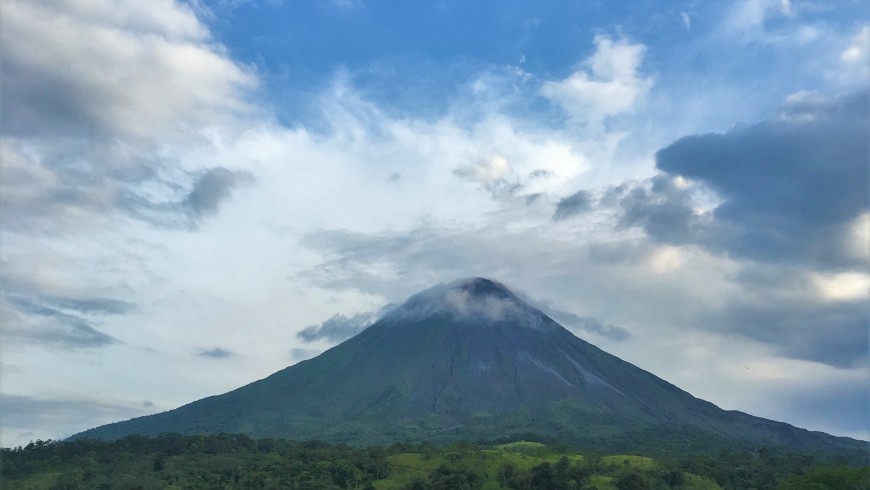 8. Choose an Eco-Friendly Accommodation
To make your trip to Costa Rica really eco-conscious, choose sustainable accommodation. Amazing eco-lodges, eco-friendly retreats, or cabins surrounded by pure nature …. the possibilities of eco-hotels in Costa Rica are so many! Choose your eco-friendly stay on Ecobnb and minimize your environmental impact during your holiday.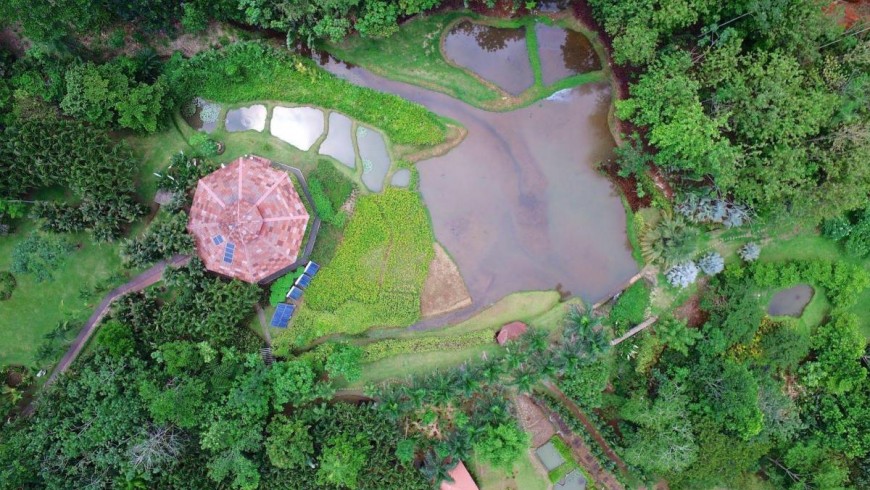 Are you planning a trip to Costa Rica? Create an itinerary that's both sustainable and unforgettable. The country is dedicated to eco-friendly practices, including tourism. From a farm-to-table meal to a trek around an active volcano, it's easy to find attractions and amenities that fulfill your bucket list while doing good for the planet.
Cover image: Photo by Atanas Malamov on Unsplash