Laura and her family want to go on holiday. She has been working all year long and she is looking forward to have a break but she is not willing to give up the things that are important to her: respect for the environment, slow travel, limited use of the car, organic food and a quiet atmosphere.
She wrote us some time ago and she asked some suggestions on where to go in Italy, where to sleep and what to do. And …her beloved dog is part of the holiday group.
Three people and a dog looking for an ecological holiday: can we help this party?
A walk through the woods photo via Pexels.com
Cows in the Parco Beigua photography of Raffaele Sergi via Flickr
Sunset at the beach at Arenzano photography by T Caviglia via Flickr
Dear Laura,
Finding a hotel or place to stay, close to the beach in Liguria and Tuscany may seem challenging but we have picked out a couple of solutions we really like. Here are 2 amazing places surrounded by nature and not so far from the sea. Please write us back your feedback.
Liguria: ecological holiday in the natural park of Beigua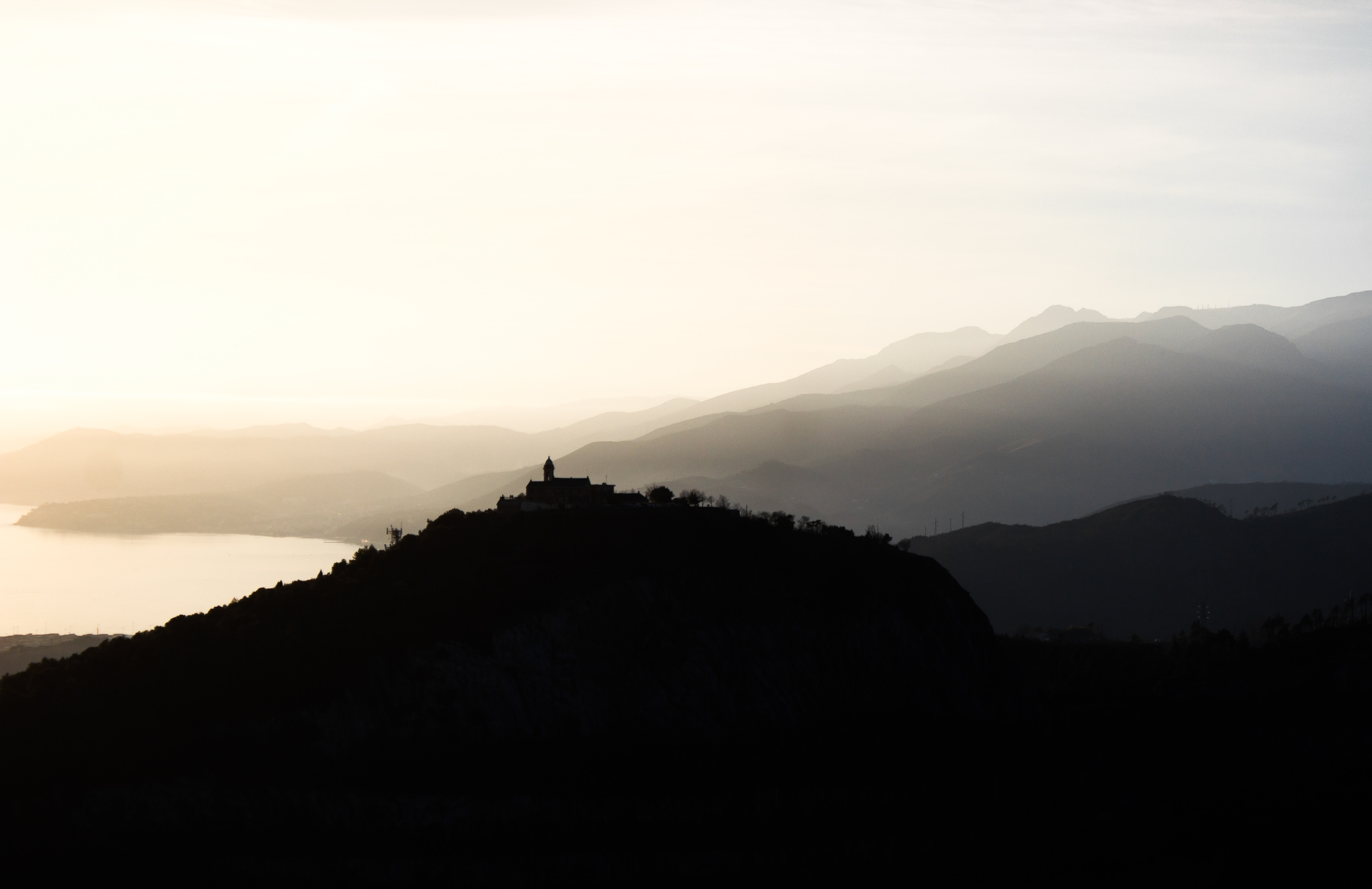 Set between the sea and the mountains the park offers a variety of natural environments and a wide range of activities.
Here are some news on where to go, what to do and how to get there
How to get there:
By car: leave the A10 motorway at Arenzano or Varazze or Albissola exit.
Follow the road signs for the Park
By train: get the train from Genova to Ventimiglia and get off at one of the following train stations Voltri, Arenzano, Cogoleto, Varazze, Celle Ligure, Albisola.
By bus: get the ATP bus in Genoa tat goes to Stura Valley and Alta Val d'Orba www.atpesercizio.it
Eco hotel:
Agriturismo Monterosso lies right at the first entrance of the park of Beigua.
We love it for its organic food offer.
80% of their waste is recycled…great work!
Dogs allowed.
What to do:
Beach: a drive of approx. 20 min. The B&B owner will drive you there if you ask
Parks: the Beigua park is the ideal place for birdwatching, cycling, climbing and even orienteering.
Try something new and ask the park staff to provide you with all the facility and tools to practice "orienteering". You can start practice it in urban areas. If you like it, you can go orienteering in a natural area in the park area.
Extra bonus: the park has a circuit of 500km of walks and trekking paths and 5 tracks called "Sentieri di Natura" (Natural tracks) completed with detailed signs to get to know everything about the area. Dogs on leash allowed
Horse riding facility at Parco Migliarino, San Rossore and Massaciuccoli photography via Unsplash
The lake in "Parco Migliarino, San Rossore, Massaciuccoli" photography by Mario Berni via Flickr
Beach photography via Unsplash
Tuscany: Park of Migliarino, San Rossore and Massaciuccoli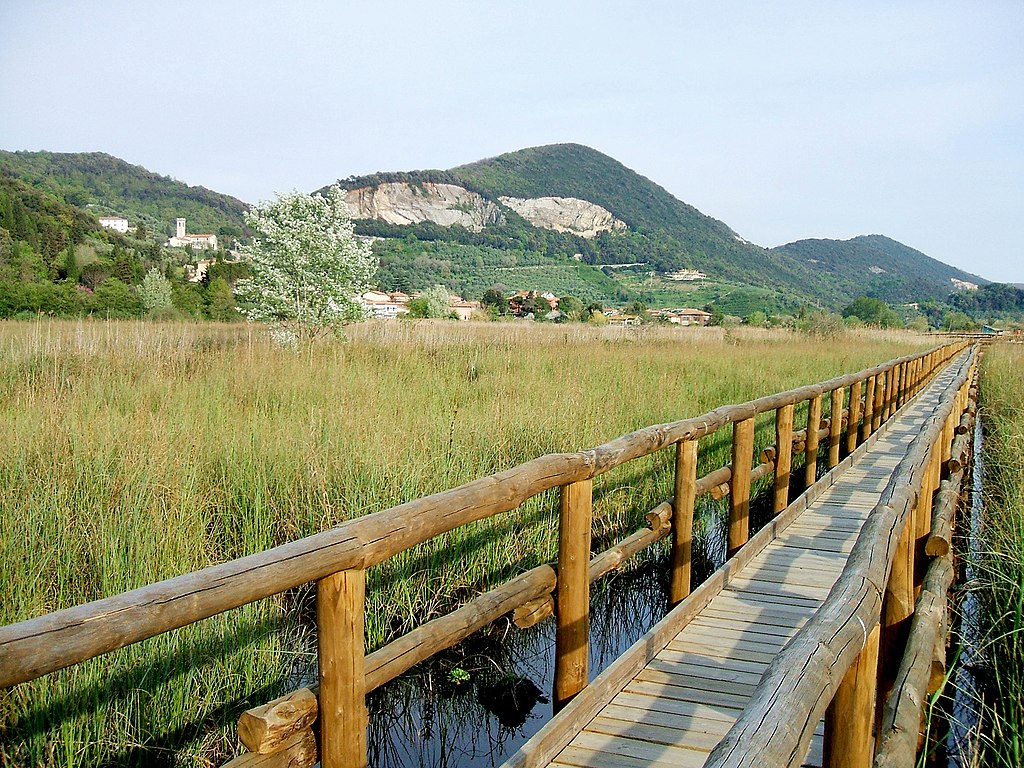 The Park known as "Parco di Migliarino, San Rossore e Massaciuccoli" is right on the shores of the Tyrrhenian Sea and it stretches over 24,000 hectares from Viareggio to Livorno.
Here are some tips on where to go, what to do and how to get there:
How to get there:
By car: Highway A12 Genova – Rosignano and leave the highway at the Pisa Nord or Pisa Centro exit .
Highway A11 towards Florence – Mare and leave the highway at Pisa Nord
Highway A1 up to Fidenza, once arrived in Fidenza, take highway A15 up to La Spezia and then highway A12 in a southerly direction towards the centre of Pisa.
By train: the closest railway station is Pisa
Eco hotel:
B&B Arsella in Viareggio.
Dogs allowed on request.Please contact the B&B owner, Mrs Luciana.
We love it : the B&B is just a short walking distance from the beach and from two pine marine parks, Pineta di Ponente and Pineta di Levante.
The first one is the smallest one and it's right in the city center.
Escape the heat of the summer days, walking beneath the large shadows of the maritime pines.
There are many play areas for kids and animals and some restaurants and cafés.
What to do:
Beach: just 50 m from the B&B Arsella
Parks: besides the two above-mentioned parks, the "Parco di Migliarino, San Rossore e Massacioccoli" is just half an hour drive and it's a great place to relax and discover breathtaking views and little gems.
Visit the dune areas from Viareggio to Calambrone (South towards Livorno) and head towards the wetlands in San Rossore (guided tours are available).
The extra bonus? Do not miss the opportunity to taste organic pine seed, ivy honey and beach honey produced from beach cornflower found in these areas. You will not find these products anywhere else!! You must try them!
An eco holiday? Why not climbing rocks in Liguria and Tuscany photography via Pexels
Trekking on the rocks of a park
Beach of San Rossore photography of Parco Migliarino, San Rossore, Massaciuccoli via Flickr
Cover image: Photo by Jeff King on Unsplash
You might also like: