Along the places of Dante's exile, the Faentina Railway invites us to discover the uncontaminated landscapes of the Tuscan Romagna Appennines, traveling from Florence to Faenza.
Every traveler will be enchanted by the views follow one another in this trip so charming, in what is also called the Dante train. In less than two hours, you live a small exclusive holiday, away from the races in highways and fast trains, immersed in an incredible nature.
From Faenza to Florence, crossing the valleys of Lamone, Mugello and Sieve, you pass first through the countryside with its vineyards, olive trees and farmhouses, then through the woods, where nature becomes wild (inside the National Park of Casentino Forests), and finally in the hills that guide us toward the wonderful city of Florence. Among the numerous stops, there are some villages rich in tradition, with their stately palaces and churches, that you must visit such as Marradi, Fiesole and Borgo San Lorenzo.
Faenza, Parco Bucci, video di Simone Herrera on Vimeo.
It is not a trip like the others, the one on Dante train. Not in a hurry to get to destination and your gaze never strays from the window, so you won't miss anything of these places and their pristine beauty. There's also the suggestion related to the poet's life that somehow can be seen through these places: Dante crossed these lands, then wrote about them in his works, since 1302, when he was exiled from Florence, beginning a lonely journey between Tuscany, Romagna, Emilia, the Marches and Veneto.
Prices, schedules and information on Faentina railway
The service is operated by Trenitalia, and you can also make the tickets online. The daily trips are 8, so it is possible to organize more stops. The cost of one-way ticket from Faenza to Florence (Central Station) is € 9.50 per person. At this link you can find all the timetables. You can bring your bike on the train.
Where to stay in Faenza
Before leaving on the Faentina railway, you can stay in an old farmhouse recently restored in Faenza. The farm Ca 'San Giovanni is surrounded by a forest and offers the possibility to take part to agricultural activities.
Where to stay in Florence
When Dante train will stop in Florence, 3 eco-friendly accommodations to choose from awaits you. The Eddi's Home is located in the city center, in Quartiere Ognissanti, one of the most typical neighborhoods of Florence. Halfway from the Duomo and Santa Maria Novella train station, there's the Hotel Kursaal & Ausonia, which combines modernity with the warmth of a family run facility. In an ancient medieval house you'll find the B&B Casa dei Tintori, a stylish residence of charm.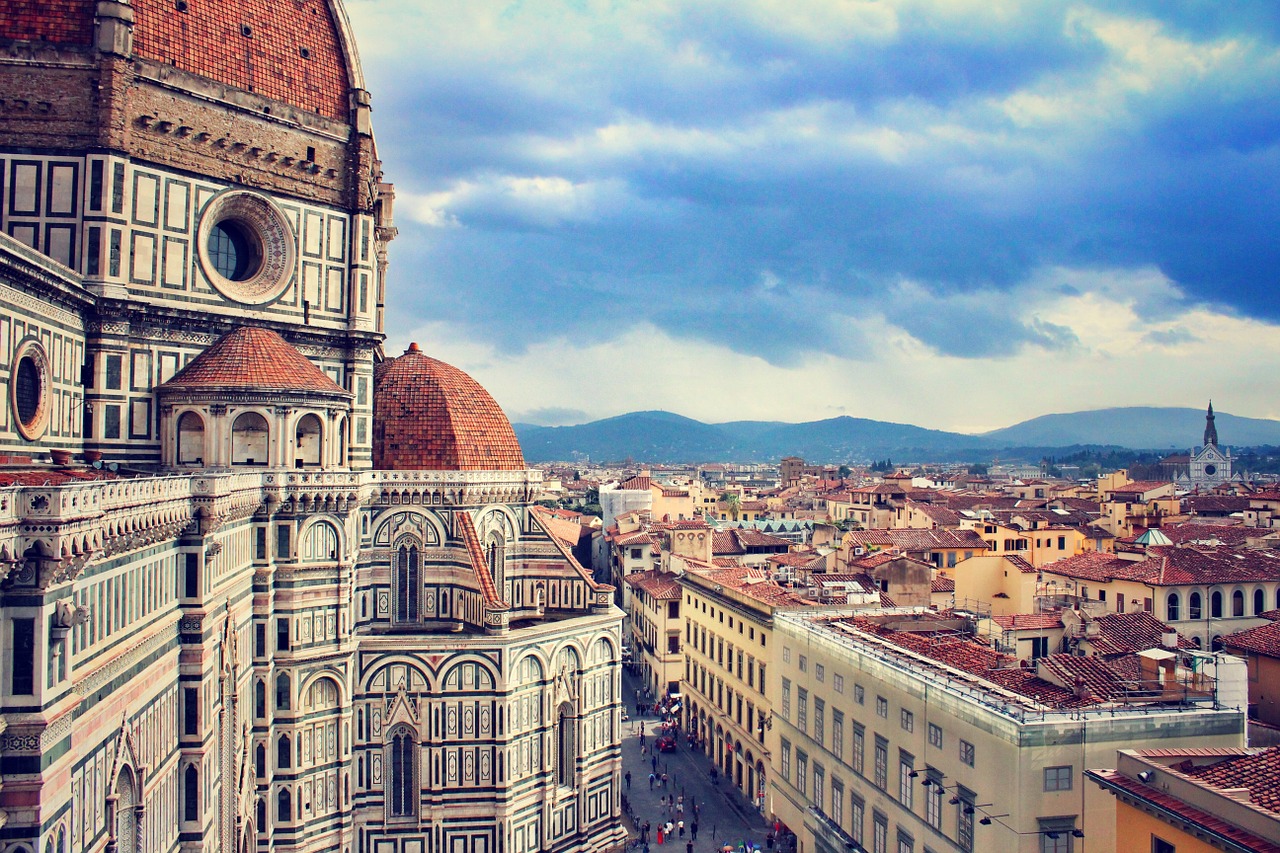 You might also like: