We leave for a slow journey through the fall colors, on board of the little train of Vigezzina Centovalli railway. We dive in the woods became red, we admire the immense vineyards, aboard a characteristic train that allows us to discover the best of foliage, that event that makes fall such a wonderful season, when the leaves are tinged with red and orange, transforming every landscape in an artwork.
The railway is the Vigezzina-Centovalli, the Alpine line par excellence, that with its typical white and blue trains it links Domodossola, in the upper part of Piedmont, to Locarno, on the Swiss side of Lake Maggiore. We pass through breathtaking scenery, that from September to November, they give the best of themselves: the villages of the lower valley until the first snow of the peaks that stand out to 2000 meters, and in the midst the explosion of colors in the woods and meadows.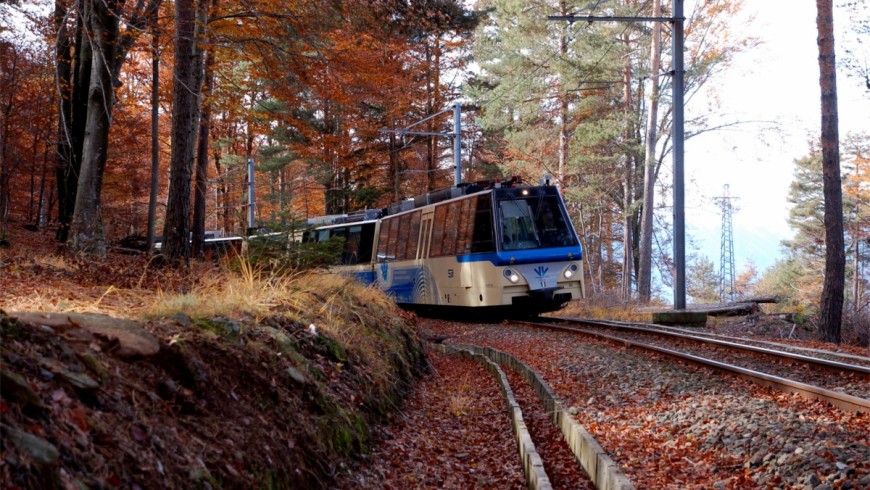 It is definitely one of the most beautiful scenic railways in Italy, and is the only one that, with its 52 kilometers in an hour and a half, allows us to discover the colors and flavors of fall, on a journey characterized by slowness and nature, which make the path unique and unusual.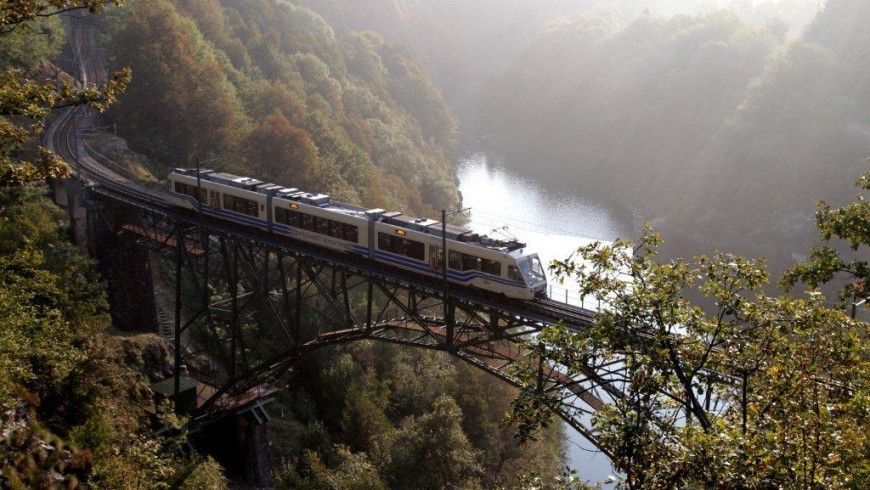 A tip for a green stay: discover all the eco-friendly accommodations close to the charming and colorful Locarno.
Book your trip on the railway Vigezzina Centovalli at this link
Cover photo via http://vigezzinacentovalli.com
You might also like: