Between Castles and Mines, ancient canyon routes and ecological B & B, we will discover the amazing Aosta Valley, an Italian region famous for its ski slopes, which also contains many other wonders.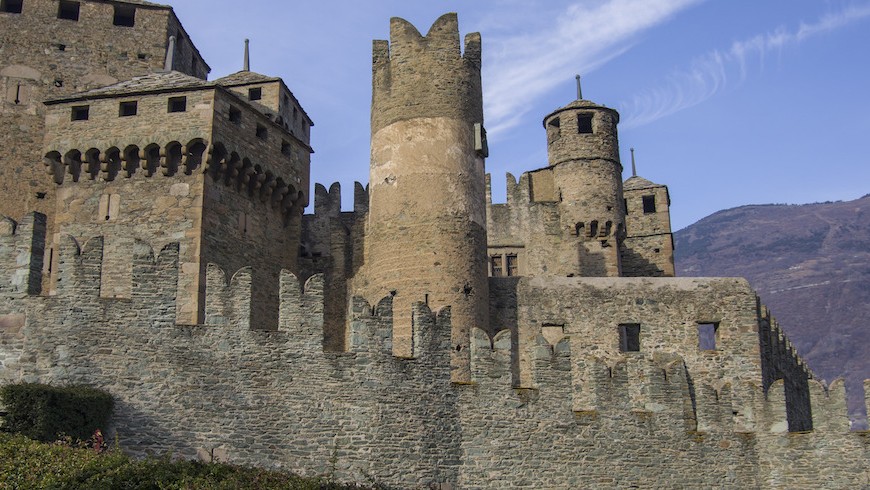 Aosta Valley is the smallest region in Italy, but also the perfect destination for an eco-sustainable travel, to explore a territory of dazzling nature and intense history, to enjoy rustic and authentic flavors and to experience life Mountain.
Between history and legends, walking along the Ru
Walking along ancient canals we discover the peasant soul of Aosta Valley. The characteristic ru are small hydraulic engineering masterpieces that were built around the 13th and 15th centuries. These are irrigation channels that were used to bring water from the streams to the agricultural areas of the central valley. Now these canals, wrapped in greenery, can be traced on foot, such as Ru de Ruet or Ru Courtaud, one of the most complex and ancient irrigation works of the region, 22 kilometers long and built in 1393 to defeat the drought that hit the Saint- Vincent, taking the water directly from the glaciers of Monte Rosa.
Aosta Valley, land of castles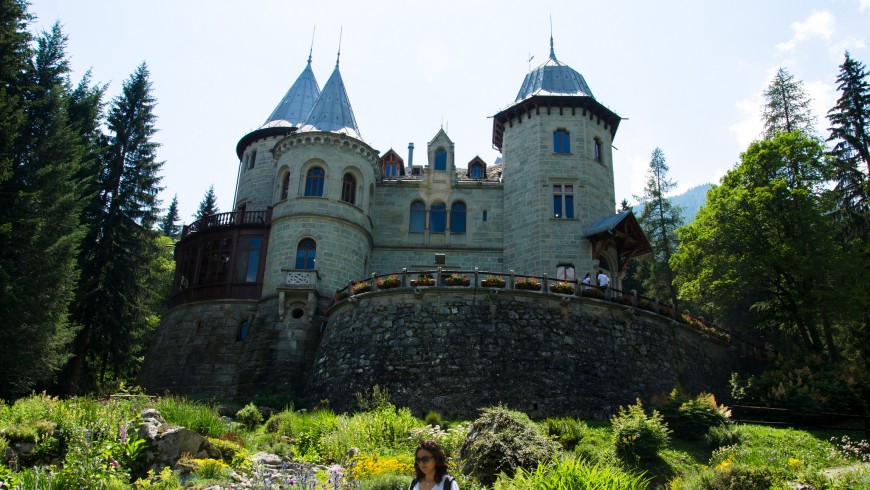 A forced passage for the Alpine passes, Aosta Valley is famous for its numerous medieval castles and forts that surround the region, and which are the testimony of its ancient history. Your holiday days will then be spent discovering these incredible buildings that are among the most representative of the 14th and 15th centuries and that, surrounded by greenery, overlook the valleys. Here castles are more than one hundred and 12 are open to the public. There is, for example, the Castle of Fenis, one of the most famous, or the Castle wanted by Regina Margherita of Savoy, which stands at the foot of Colle della Ranzola in the locality called "Belvedere", thanks to the splendid view overlooking the whole valley to the Lyskamm Glacier.
A day in the mine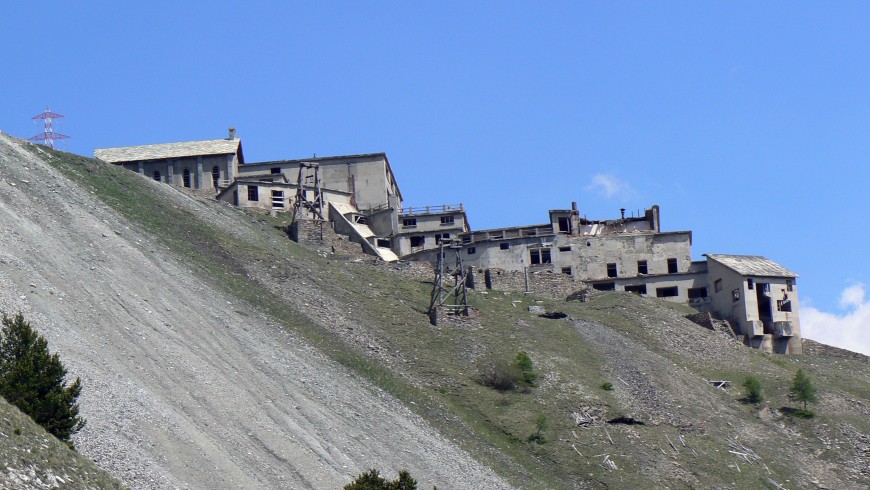 From the Cogne magnetite mines to the ancient gold mine of Chamousira Fenilliaz, Aosta Valley is rich in mines, exploited since antiquity and is now abandoned. Mining sites are located in beautiful alpine landscapes, visiting them means not only discovering the ancient mining techniques and infrastructure and the life of those times, but also admiring mountain landscapes from a new perspective.
Where to sleep in Aosta Valley
After a day spent exploring castles, mines, water canals and a tasting of Polenta concia, you can relax at Maison Perrière, a stone house with spectacular views over the valley and Mount Zerbion, offering 6 comfortable rooms and a beautiful garden.
Coverphoto by stefano Merli via Flickr
You might also like: