Becoming vegetarian is a personal choice, a lifestyle that more and more people are undertaking. Who for ethical reasons, who for health reasons, the number of those who renounce meat is always on the rise and so are those looking for vegetarian eating while on vacation. Let's find out the main reasons for vegetarianism and the most beautiful places for a vegetarian holiday (or even to try it for the first time) and eco-friendly in Italy.
To be friends of the environment
Meat factory farms have a high environmental impact: entire woods are deforested, hundreds of gallons of water are consumed, polluting gases are emitted. Vegetarian nutrition may therefore reduce global warming and becoming a vegetarian also means adopting a sustainable lifestyle.
Lower risk of obesity and heart disease
Give up meat also means saying goodbye to saturated fat and cholesterol that eventually lead to fatal diseases, like heart disease and obesity, much less common among vegetarians.
Saving
Vegetarian recipes are numerous, varied and tasty, and with a little attention, provide the same nutrients principles of meat. And vegetables cost a lot less! Becoming a vegetarian will help your wallet too!
To encourage change
Ponder the choice to switch to vegetarianism means also become more aware, it means fostering a discussion on the current way of raising animals. Intensive farming is inhumane to animals, it pollutes and produces meat harmful to our bodies, given the doses of hormones and antibiotics used. The awareness of this issue could lead to a change.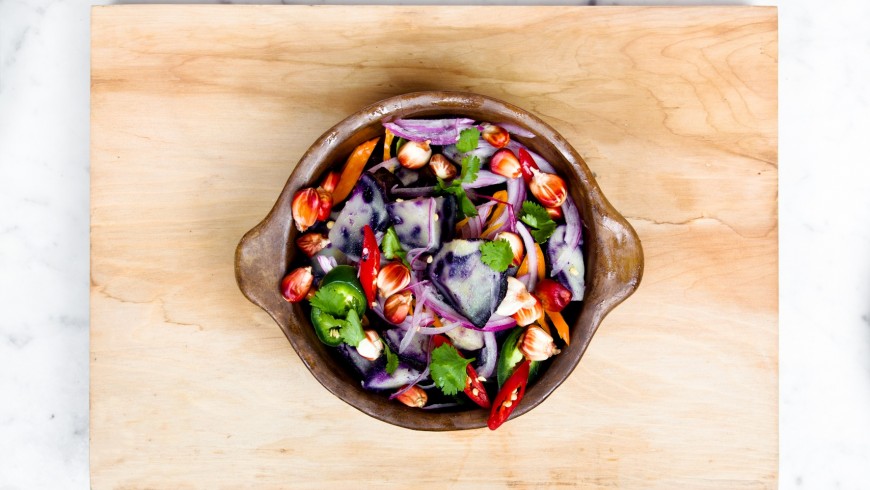 A few years ago it was not easy for those who were vegetarian to eat at the restaurant, much less go on vacation. Now more and more gourmet restaurants and even hotels offer vegetarian and vegan diets: let's go to the discovery of vegetarian and eco-sustainable farmhouses and bed and breakfast for a natural holiday.
Farmhouse Querceto, your vegetarian holiday in Basilicata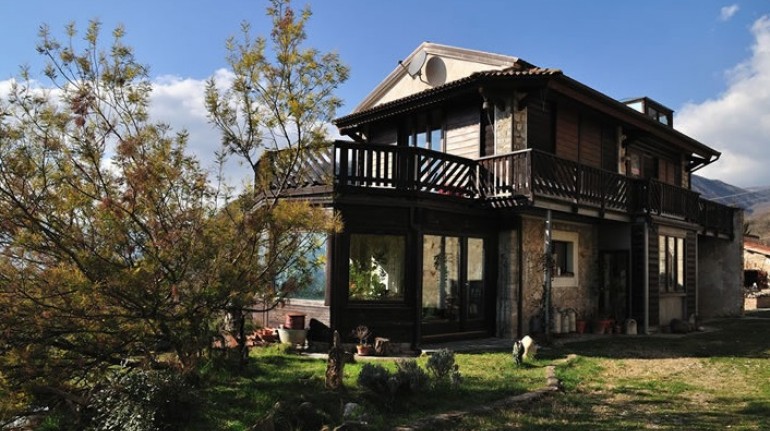 We are at the gates of the Apennine Lucano National Park, in a place surrounded by nature where you can devote to the Eastern disciplines, rediscover the taste of healthy, vegetarian, vegan and macrobiotic food and start unforgettable hiking trails.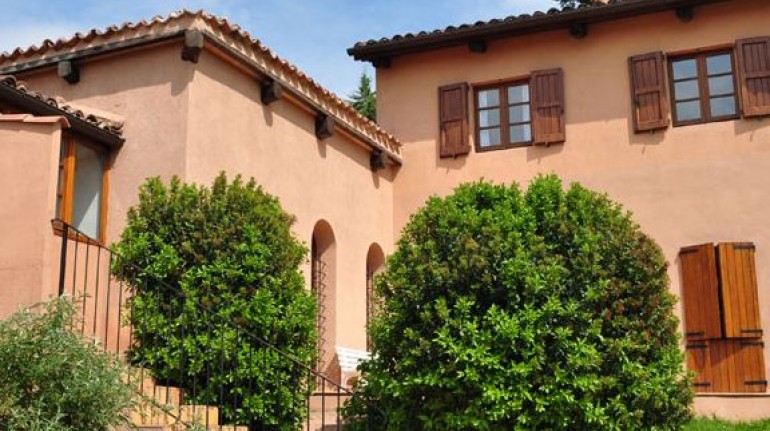 Just 30 minutes from Rome, there is an eco-sustainable B&B with views of the Tiber Valley, where you can taste vegetarian, organic and local food, explore the beautiful cultural, archaeological monuments, and spas of Lazio, Umbria and Tuscany, and take a dip in the pool.
Casa Payer b&b, a house surrounded by Nature, in Piedmont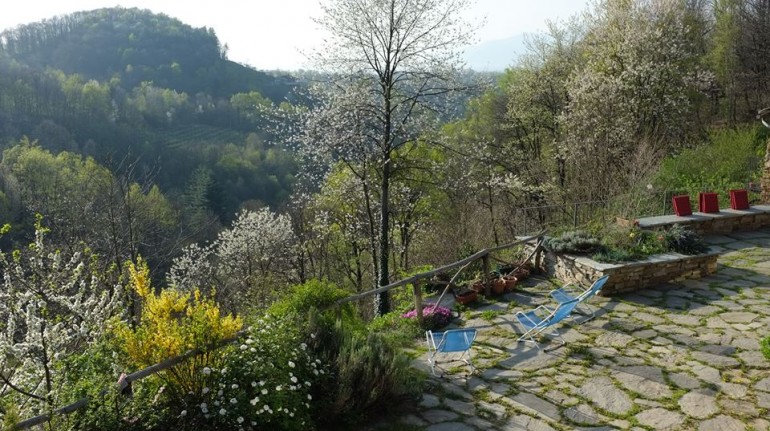 Here the stars are not five, but millions. Connect with nature, rediscover yourself living a few days in the woods, enjoying excellent vegetarian and vegan sweet and savory breakfast: bread and sourdough pizza cooked in a wood oven, cakes, biscuits, freshly picked fruit, juices, teas and jams.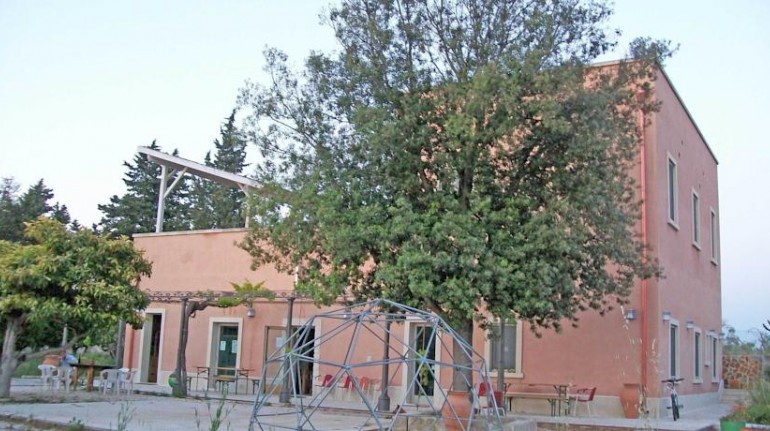 Live the genuineness and the hospitality of the countryside in this corner of Salento, where you can discover a natural cuisine with 100% organic, free of animal ingredients and for most produced in the farm.
B&B La Coccinella, a vegetarian bed & breakfast in Piedmont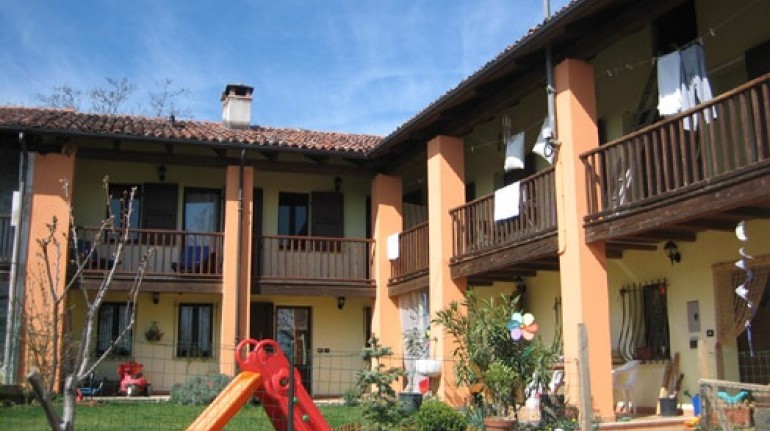 Nestled on the beautiful Pre-Alps of Biella province, in mountain environment little known by mass tourism, between woods and pastures, there is a beautiful 1700s farmhouse where you'll not only enjoy food without meat but also take part in vegetarian cooking classes.
Dulcamara, your organic stay in Emilia Romagna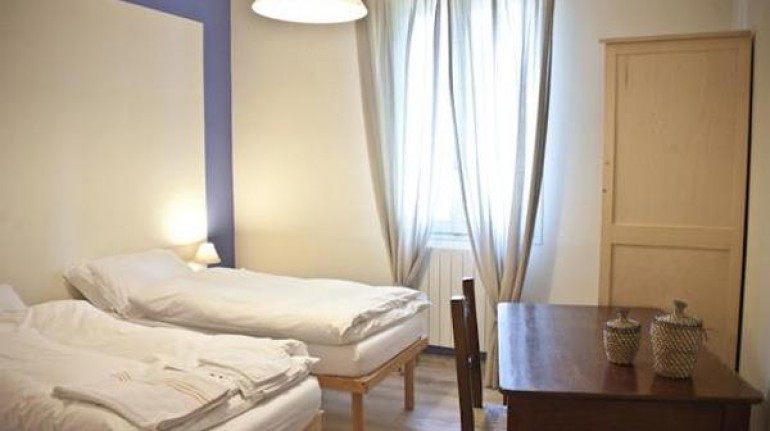 In the eastern part of the Park of Gessi Bolognesi and Calanchi dell'Abbadessa, there is an organic and dog-friendly farm where the restaurant offers for more than two decades vegetarian recipes using organic, seasonal ingredients. Here you can also experience the agri-camping experience!
La Ginestra, between olive groves, in Umbria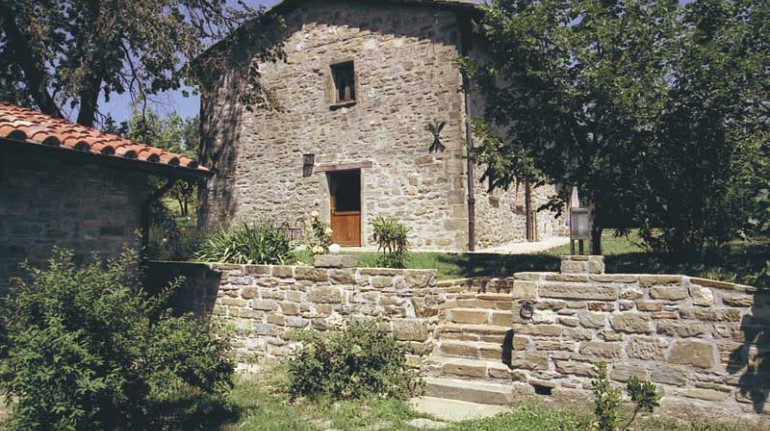 We move in the green heart of Umbria between olive groves and wild woods, that you can discover on horseback, where we find a charming organic farm offering houses, apartments and rooms and several classes including yoga, archery and cooking.
Farm Coroncina, for your romantic and vegan stay, Le Marche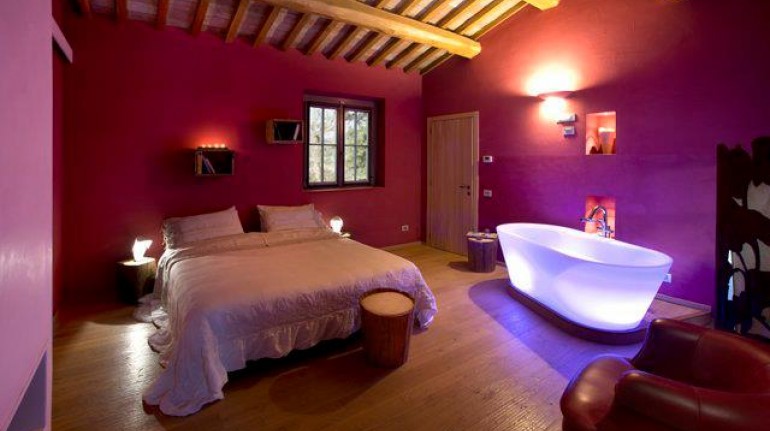 Even in the hills of the Marche we can stay in a refined vegan and eco-friendly farm, perfect for a relaxing holiday to the rhythm of nature, between the spa and the silence of the woods.
Campo di Cielo, your vegan accommodation in Veneto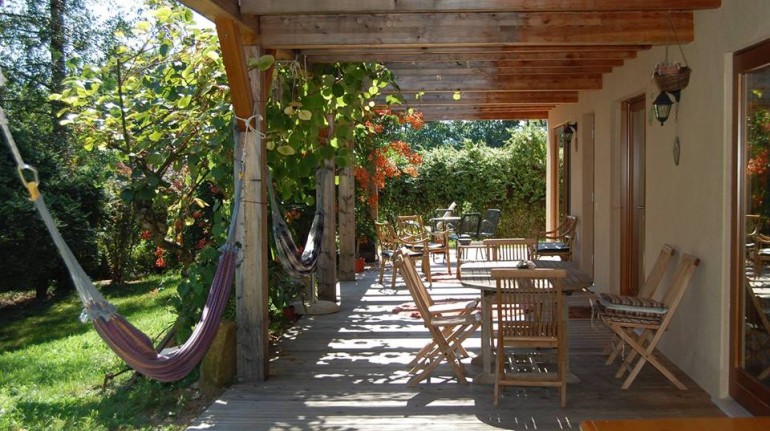 Campo Cielo is an organic farm that produces wine, fruit, vegetables, corn with vegan restaurant, sauna and library. All with zero emissions!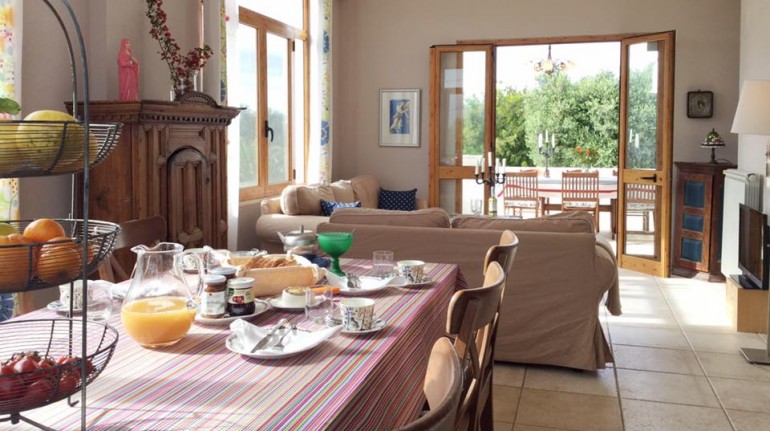 Just 10 minutes from Torre Guaceto beach there is Villa Luce, a wonderful B&B nestled in a garden of 100 lemon trees and olive groves where you can do yoga on the roof and then enjoy a delicious vegetarian breakfast.
You might also like: