Thailand is perhaps one of the most beautiful places in the world, and is one of the most visited countries. Millions of tourists each year fall in love with the beaches, are enchanted in front of the temples, discover flavors and traditions of the rich Thai culture. And so Thailand has also become one of the best places where you see the negative effects of mass tourism, its high environmental impact. But there are those among the local population that has decided to fight waste and pollution. This is the case of some Buddhist monks who decided to create something unique, turning waste into a resource.
Since 1984 they began to collect all the beer glass bottles left in the street by tourists and only later decided what to do: they wanted to build a temple using only glass bottles. An ambitious project, which seemed unattainable.
But these Buddhist monks have managed to create a worship place using nothing but glass bottles: walls, gates, floor … everything is made with beer bottles. The result is surprising and in no time the temple, that is called Wat Lan JUAR, has become very popular and has even managed to raise Thais and tourists awareness on the waste issue.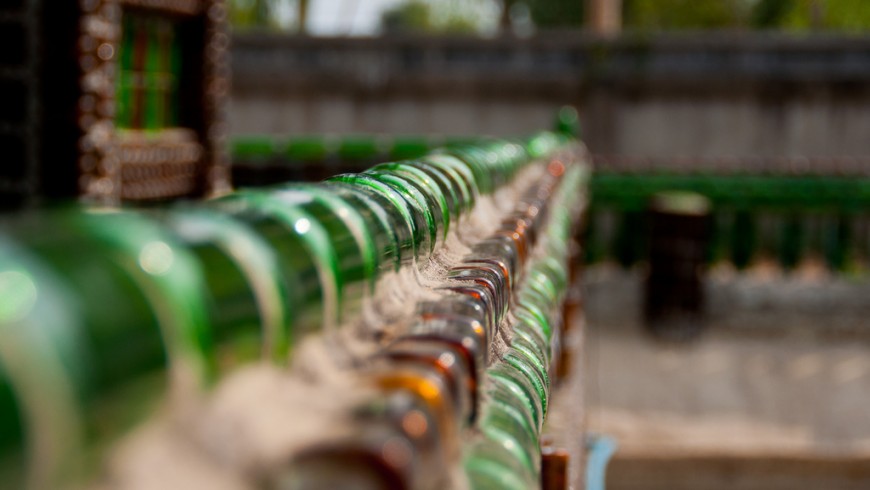 The official estimate says that for the construction of the temple 1.5 million of glass bottles have been used. If you're planning a trip to Thailand you can't miss this unique temple, the only one in the world, which is located in Khun Han, about 400 kilometers from Bangkok.
You might also like: