Our cities are constantly changing: the streets make way for new cycle paths, squares are renewed, and we build new parking lots. And with all this works, many trees are destroyed. In Rotterdam this will not happen again. The cultural association Mothership has created an innovative project with a great environmental value: the Bobbing Forest, a small floating forest that will allow to recover trees with the use of pre-existing and recycled marker buoys.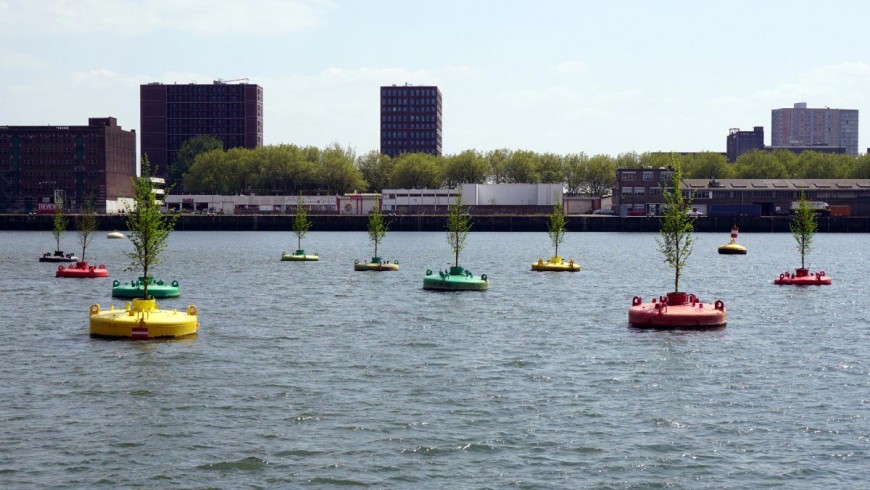 The project, based on the artwork "In Search Of Habitus" by the artist Jorge Bakker, was launched on March 16, 2016, after 4 years of research, testing and experimentation to study its capacity for growth, resistance to salinity and potential of success.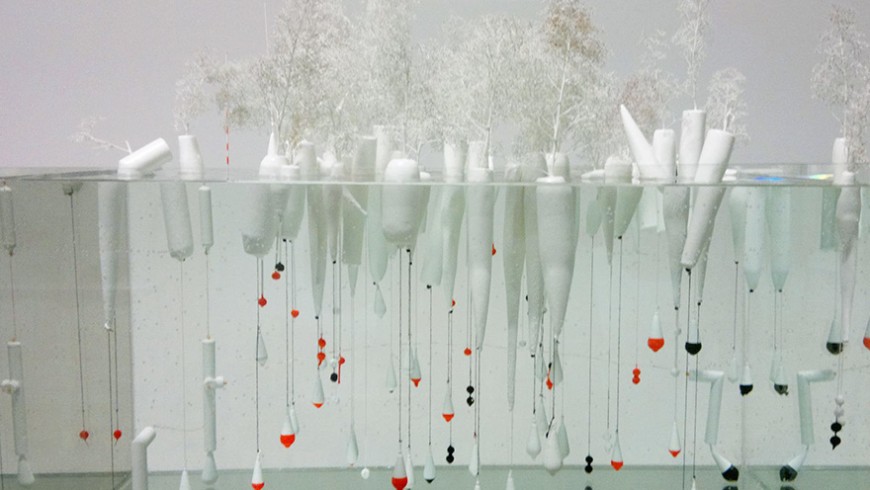 Thanks to the collaboration with the students of the Faculty of Applied Sciences, University of Van Hall Larenstein they have found the best way to keep plants in the waters of the port and in addition to identifying the most suitable tree species: the Dutch elm that can grow rapidly and to hold stand against wind and water, without the need for frequent pruning. So, from that day in March, twenty trees float in the port of Rotterdam, a few meters from the wharf. It is the first floating forest of history, a truly original green space that will allow a significant reduction of CO2 emissions, making the city more livable.
This is a work with a great and unusual visual impact and a really green project, with a great message: it wants to be a reminder of the relationship between city and nature, and how trees and greenery positively affect our lives.
You might also like: