The world goes by from the window: houses, bridges, mountains and plains alternate with each other, while you rediscover the pleasure of slowness, on board an unusual and eccentric train that allows you to explore Italy from another perspective, to travel out the beaten track of mass tourism, in carriages of a vintage flavour. Here are 5 scenic rail journeys in breathtaking scenery. The prices are affordable and the accommodation is eco-friendly, you just have to buy a ticket and climb aboard!
1. In Sicily under the volcano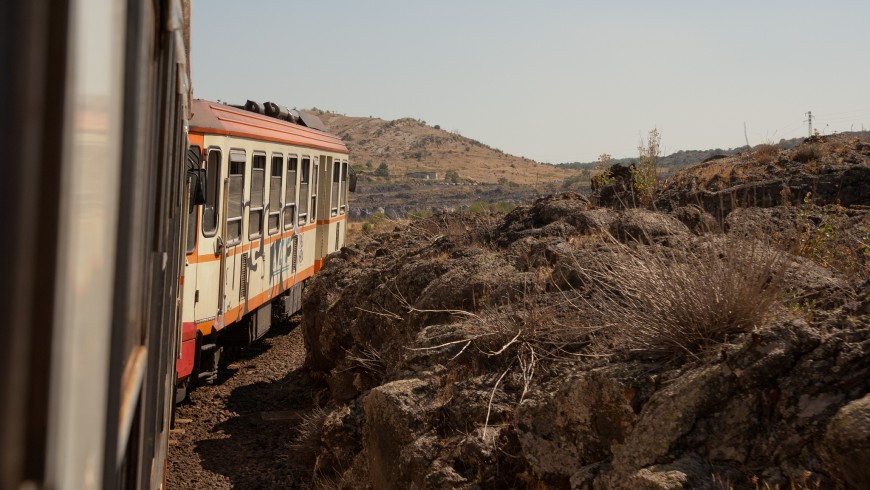 Flowing black lava, fields dotted by lemon and prickly pears accompany you for this unusual day discovering the largest active volcano in Europe. The Circumetnea allows you to go around the volcano starting from Catania, on board an old train that goes at 35 km/h, to give you plenty of time to enjoy the scenery. In three hours and a half you reach your destination but you can stop wherever you want; we suggest you to visit Bronte, the city of pistachio, and Randazzo.
Important information: On this website you can find the schedule from Catania to Riposto. The departure is from CataniaBorgo station. The cost of the round ticket is 11,60 €.
Where to stay: For your eco-friendly stay there's Bagolarea, an organic farm on the slopes of Etna. From 50€ for a double room
2. In Tuscany between Siena hills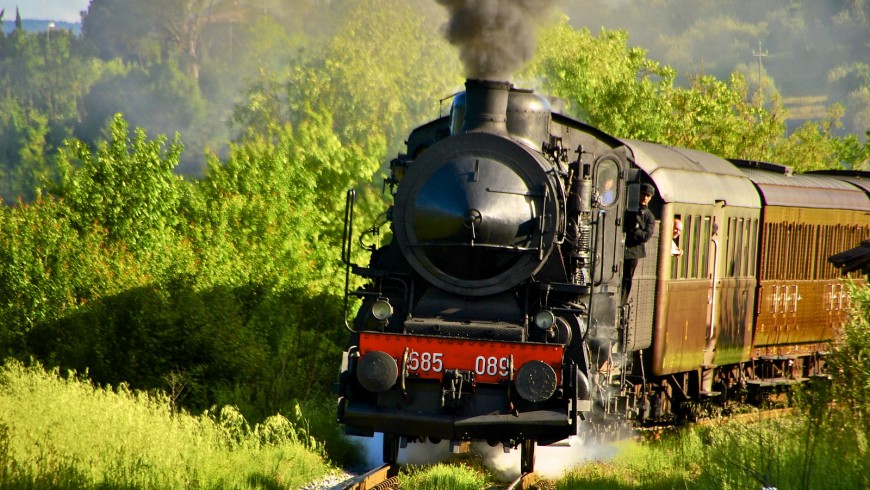 Treno Natura (Nature Train) takes us back in time, through unusual itineraries aboard a steam train with vintage carriages, which with its whistles and puffs will guide us to uncontaminated areas where time has stopped. For 2016 there is a full calendar that combines the train journey to  special events, such as fairs and festivals.
Important information: the cost of the ticket is 29€ plus 3€ membership fee. At this link you can find out the whole program of the year.
Where to stay: In Siena a delightful and eco-friendly B&B, with panoramic views over the rooftops and a great local breakfast. From 80€ for a double room.
3. In Piedmont, at high-altitude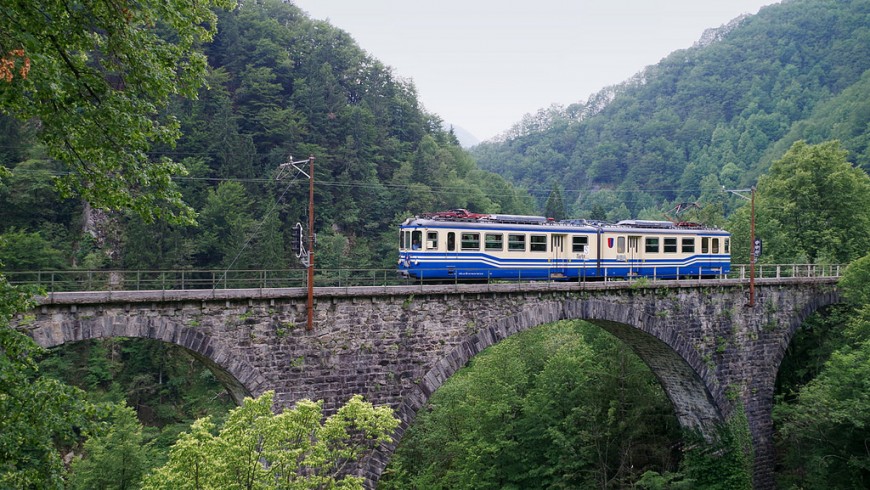 52 kilometers, 83 bridges and 31 tunnels to cross lush forests, majestic mountains, rivers and lakes. The Vigezzina is a typical alpine railway that starts from Domodossola and reaches Switzerland,arriving in sunny Locarno, located on the northern shore of Lake Maggiore.
Important information: For more information go to vigezzina.com. The round trip costs 23 € with special discounts for families and the opportunity to bring your bike (for an extra charge of 7€).
Where to stay: before leaving you can spend a special night in harmony with nature in one of these eco-friendly accommodation near Domodossola!
4. In Liguria, belle époque style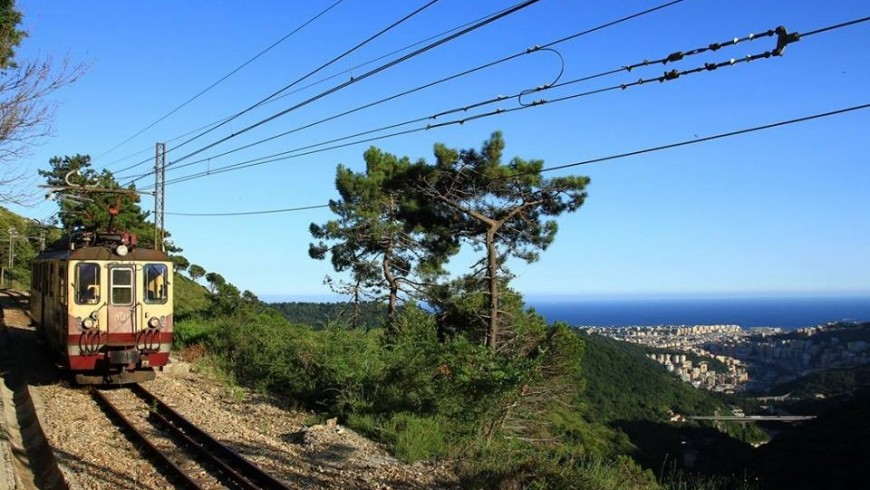 After four years  this very characteristic railway, so beloved by the Ligurian and tourists, is back in operation. Between narrow turns and steep climbs it passes under the Genoese fortifications and goes into the valleys; from Genoa will get to Casella in a trip in the greenery, between the sea and the mountains aboard a vintage train, in a journey that looks like a blast from the past.
Important information: find out more about the long history of this train and the scenery that crosses on the official website. Prices from 3.40 with the possibility to book a trip in the vintage carriages.
Where to stay: for your holiday in Genoa we suggest Hotel Cairoli, a hotel in the heart of the city, a short walk from the Cathedral, with a great breakfast. From 60 € for a double room.
5. In Sardinia, into the wild
4 railway lines in a typical green train that from the clear water will lead to the discovery of the wild side of Sardinia, discovering an uncontaminated nature,of  olive groves and calcareous upland, of maquis and nuraghi Mediterranean. We suggest you to try the Mandas-Arbatax or Alghero-Palau lines.
Important information: here you can find schedules and prizes. In addition for the groups there is a really special opportunity: you can rent a train and organize yourself the journey.
Where to stay: on Ecobnb are many eco-friendly accommodations in Sardinia, book one that suits you!
Cover photo by Gabriele Filippini via Flickr
You might also like: