Hotels and all the accommodations generate large volumes of waste every year that endanger the local natural attractions and produce more and more greenhouse gas emissions, contributing to the dramatic climate change in recent years. In America, for example, the hotel industry annually produces 13.6 million tons of waste.
A statistic of the Piedmont region (Italy) has calculated that each year an average-size hotel consumes:
more than 1,700 boxes of soap
more than 13,700 single-dose portion of jams, honey and chocolate
more than 250 bottles of detergents
more than 6,300 plastic cups
Which are the zero waste accommodations in Italy? And how they can reduce the amount of waste? Let's find out in this European Week for Waste Reduction 4 good examples in Italy of eco-friendly accommodations to visit to learn more on the topic of waste reduction.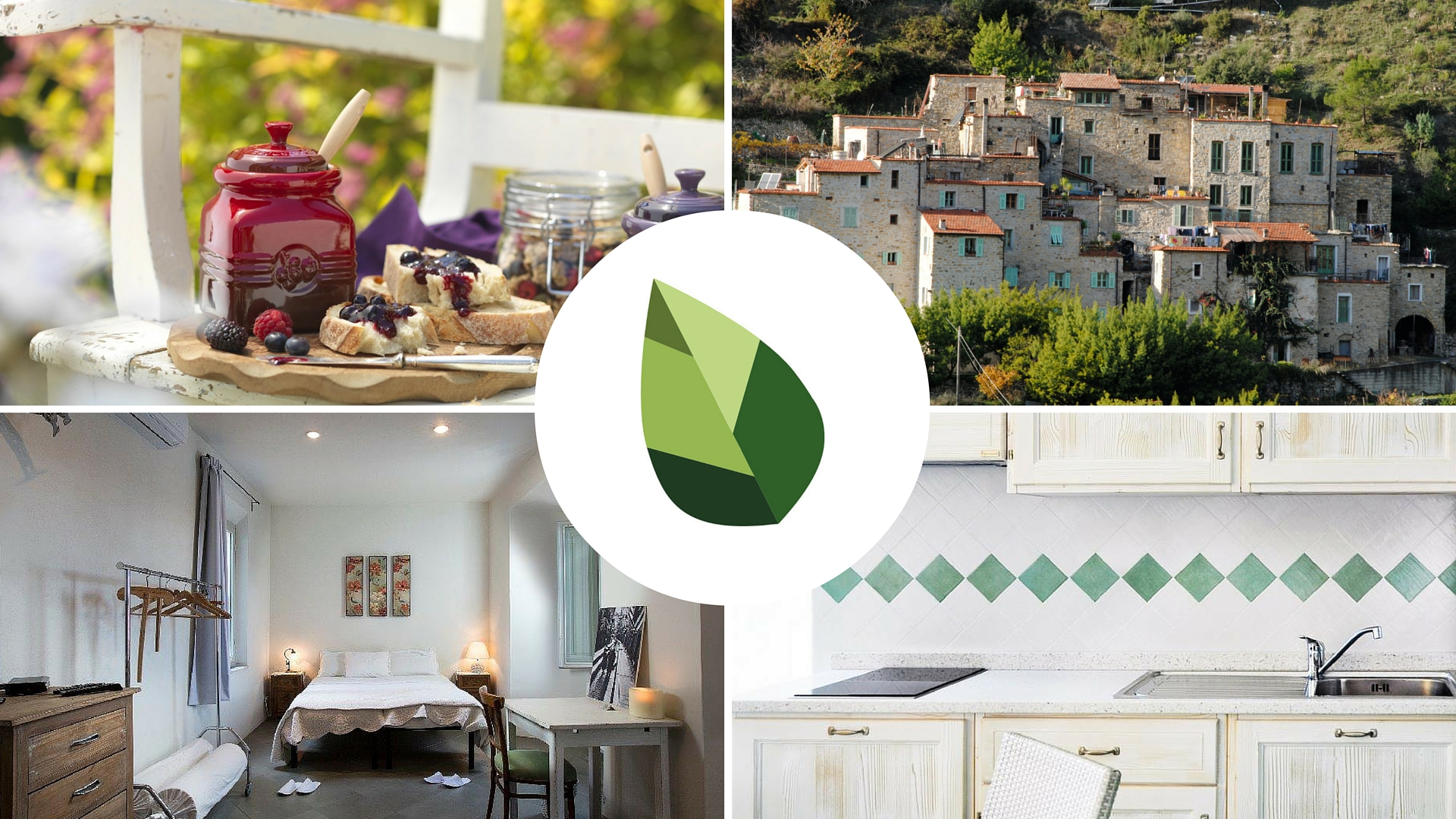 1. Here recycling is easy
We start from Acciaroli, a pretty village overlooking the sea of Cilento. We are an hour from Salerno and two and half hours from Naples, famous for its serious problems with waste. Perhaps it is also why we are surprised for the attention to recycling of Residence Ancora. In the kitchen of our apartment we find all the explanations to make the collection, both in Italian and English, and a large drawer with colored containers of different sizes arranged to collect various materials. So recycling on vacation it's really easy! In addition, mothers with young children can buy in the boutiques of the residence cloth or biodegradable diapers.
2. Here you learn about the importance of compost
On average, 35% of urban waste is made from organic products (kitchen and garden scraps). An excellent solution for disposing of this waste is composting, in this way you can reduce the formation of biogas and landfill leachate. The waste becomes an excellent fertilizer for our green space, and we won't need chemical fertilizers and pesticides.
In Western Liguria there's a medieval village full of charm that was transformed by the community in an Ecovillage. Here cozy rooms, the opportunity to participate in the daily life of the village, lessons and courses on eco-sustainability and wonderful surroundings to discover await you.
About composting Lucilla of Ecovillage Torri Superiori told us:
a good action that we've always put in practice is the composting of all the wet waste with the napkins and kitchen roll. Thanks to this, we cut down at least 50% of the weight of waste we produce and we create the compost for our vegetable gardens and orchards.
Here the breakfast is organic and you can say goodbye to the single-dose and disposable packages
How many packs we throw away in a week? Almost everything we buy in supermarkets has an excessive packaging and in a few days at home we find a disproportionate number of packages and containers of various kinds, that represent a serious cost for the environment and also for us. Barbara, owner of B&B Vivere la Vita, a Bio accommodation where you can live a relaxing and healthy holiday before the Garda Lake, explains to us some simple steps to reduce this kind waste and save money in the meantime:
we obviously recycle, in the B&B we have prepared the baskets where guests can differentiate their waste. Moreover, in regards to the products for breakfast, we avoid the disposable packaging (eg. Jams) but we use stoneware where we settle the delicious jams of our friend, producer of bio jams; also we like to offer the butter cut into cubes in saucers, avoiding the individual packages; this also applies to cookies, although we prefer to prepare homemade cakes and cookies.

Also in regard to detergents and cleaners for our house and our B&B we use only big packs (eg. box of 5 L) then we pour in bottles of 1 L, and also we use only 1 or 2 types of biological and ecological detergents and not a thousand different types.
Here you discover how to give a new life to waste with the reuse
One of the best ways to reduce waste is to not produce them at all! Often what we throw away can have a second life: glass bottles that become beautiful vases or lanterns, light bulbs that turn into spice racks and pallets that become beds. This is the philosophy of the B&B Paradiso n. 4, a small Bed&Breakfast in the heart of Siena with an incredible view of the city's roofs. Paola, the owner, write:
For us, the waste has still value. We try to use it to its end, or put it back into the circle of "life system".
At B&B Paradiso n. 4 we differentiate all waste, including the rooms. By vocation we are attracted to what is little known, discarded, underestimated. Some items sought with this philosophy make our furniture. We collect the corks and then ship them to special centers that reuse them in the field of construction, thanks to the insulating capacity that they have.
What do you think about it? Do you try to reduce your waste? Tell us how you commenting on the article.
You might also like: