All art is but imitation of nature, Seneca said almost 2000 years ago. And of course, when we find ourselves in front of the nature we often feel to contemplate one of the bestDo
It also happens in front of Dolomites: you are surprised by their beauty, like a huge natural sculpture.
Can you imagine the Dolomites seen from very close, such as the microscope?
Dolomite rocks become incredible creations of contemporary art: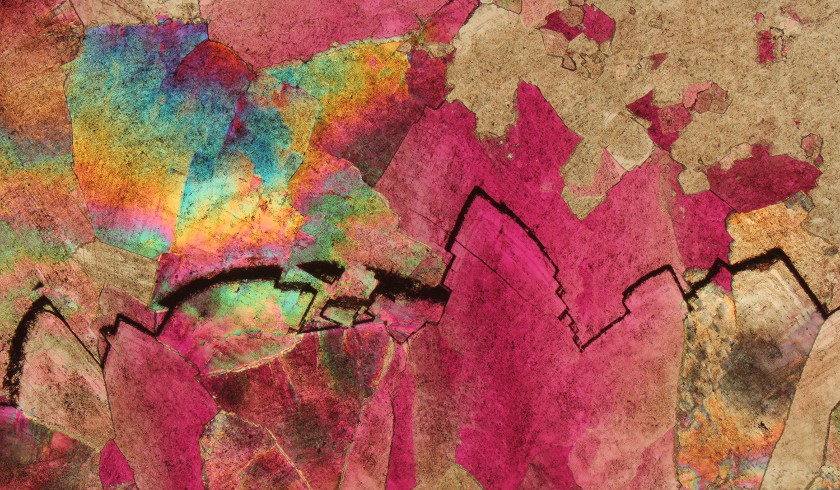 DolomitiArtRock: rocks of Dolomites become Art
You can admire them in theDolomitiArtRock exhibition, which began last weekend in Cortina d'Ampezzo and continues until the end of September in Auronzo di Cadore (Belluno).
The art works on display were designed by nature over millions of years: are dolomite rocks viewed under a microscope.
The images reveal a microcosm of color contrasts and colors that look like an artistic creation. The author of these unpublished photographs of the Dolomite rocks is petrographer Prof. Bernardo Cesare, a professor of geosciences at the University of Padua.
Looking at them you feel that art and nature are a whole hardly distinguishable. The beauty of the Dolomites, recognized world heritage site by UNESCO, is also perceived in this microscopic size, and from here we read their amazing story that began 75 million years ago.
The exhibition allows you to cross the border between macro and micro cosmos – say their creators (Dolomites Project, Laura Jaurena and Mase Press) – is a journey through time, through the beauty of the mountain scenery and its minerals.
You can enjoy the beautiful nature of the Dolomite rocks in Cortina d'Ampezzo (until August 24) and then to Lavaredo (until 31 September). Do not miss this opportunity!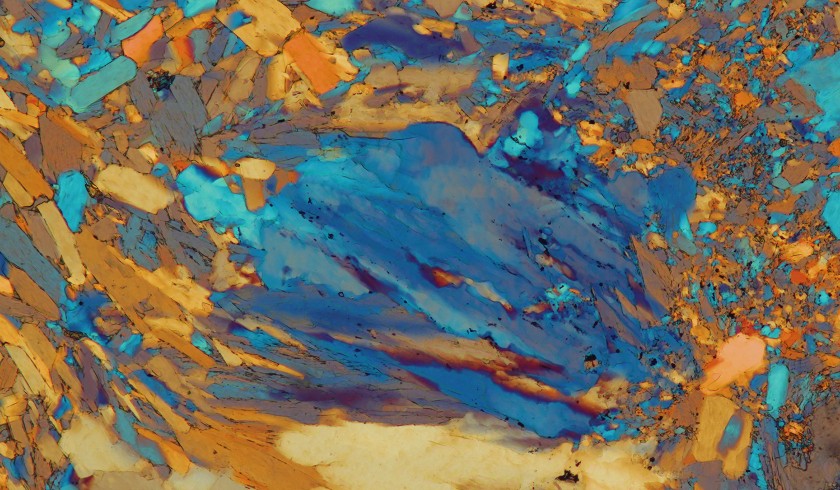 Practical information for visiting the exhibition:
From July 27th to August 24th 2015, Museum of Paleontology Rinaldo Zardini, Le Regole d'Ampezzo.
From August 25th to 30th 2015, in the Corte Metto Multi Theme Museum
From September 1st to 30th 2015 all'AlpStation Lavaredo Cima Pillory (Auronzo, Belluno).
Cover image: Dolomites, pictures of Luigi Alesi, via Flickr
You may also enjoy: