An old railway line, green lands, wild coasts, and suggestive structures on stilts: today we set off on our bikes to travel the Green Way of Costa Dei Trabocchi. We thus cross one of the most enchanting coastal stretches of Italy. Are you ready? Let's go!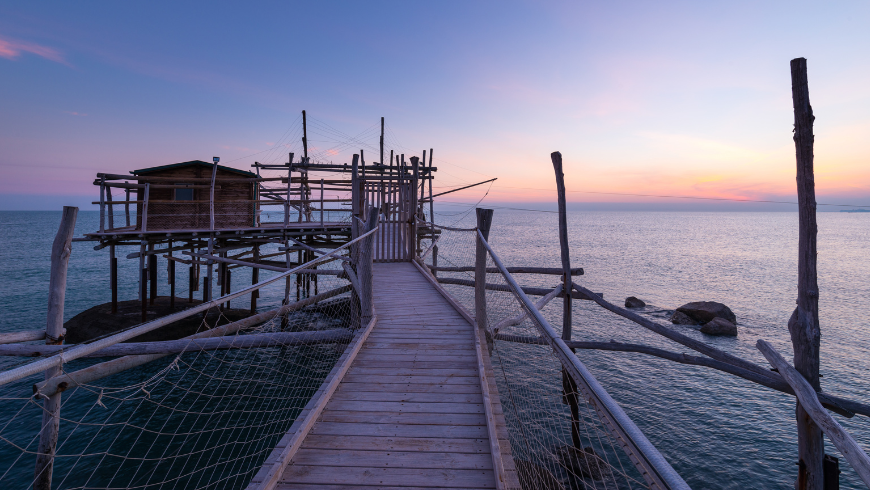 Along its 52 kilometers, still under completion but viable thanks to short detours, the Green Way of Costa Dei Trabocchi offers varied and fascinating landscapes. You'll find hidden beaches, villages, historic testimonies, and natural reserves. But the protagonists are them, the Trabocchi. Ancient fishing machines with uncertain origins that are lost in the mists of time, the trabocchi are built on the sea and connected to the coast by a bridge made up of wooden platforms; building of unique beauty and symbol par excellence of Abruzzo, some trabocchi are still in operation today, while others have been transformed into beautiful seaside restaurants.
The route of the Green Way of Costa dei Trabocchi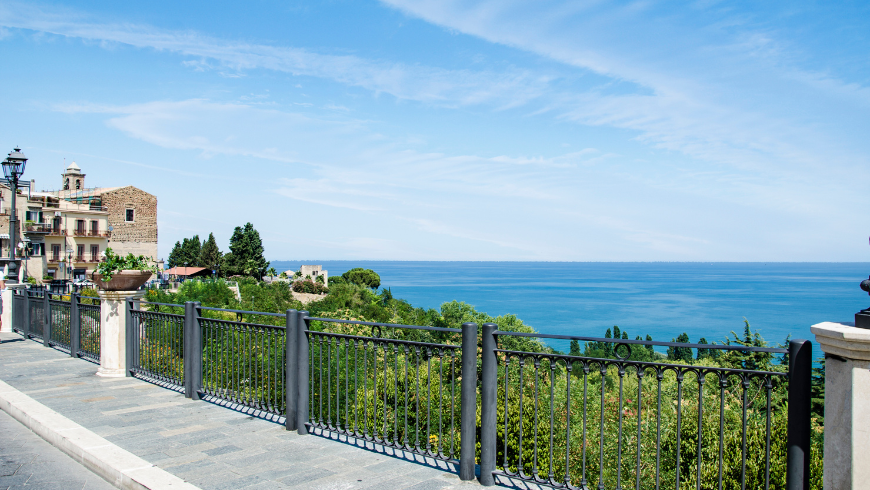 The route, which can also be traveled on foot, begins in the municipality of Francavilla, and then passes through Ortona, San Vito Chietino, Rocca San Giovanni, Fossacesia, Casalbordino, Vasto and San Salvo. The cycle path winds its way along a stretch of coast full of pristine inlets; it follows, in what are perhaps the most beautiful and spectacular stretches, the route of the former Adriatic railway, inaugurated in 1863 and decommissioned only in 2005. At any moment you find yourself amid a truly unique landscape. On one side is the blue of the Adriatic Sea with the giants Trabocchi, on the other is luxuriant and green vegetation.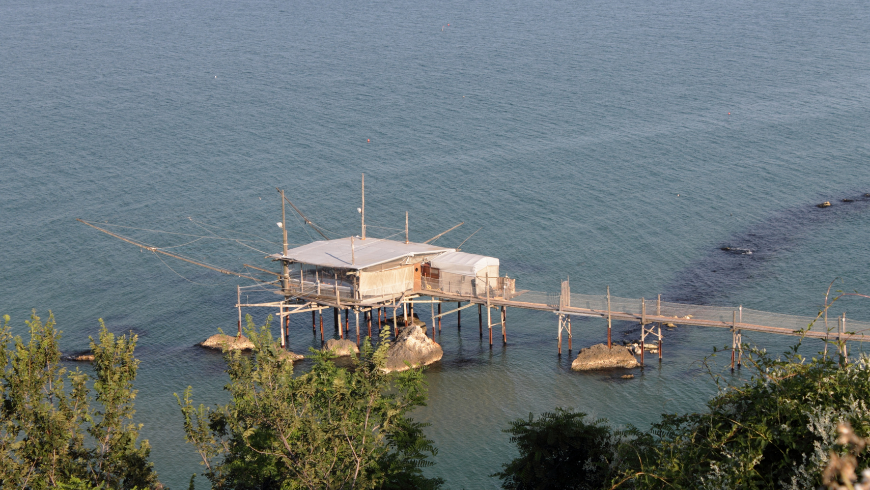 There are many possibilities to stop and enjoy the coast's beauty. You can for example enjoy the local delicacies in the many restaurants close to the track or on the trabocchi themselves, take a swim on one of the many beaches you will meet, or stop for a relaxing walk in the villages.
The route is suitable for everyone and is probably the best way to discover this incredible territory. To sleep in the area we recommend this ecological bed & breakfast in San Vito Chietino or the Relais del Vino Agriverde in Ortona.