Feeling the wet grass, the water of a stream, or the sand grains under your feet; feeling the warmth of the stones, paying attention to every step. This is barefoot hiking, an activity that allows you to connect profoundly and authentically with nature, but also to discover the surrounding territories from new perspectives.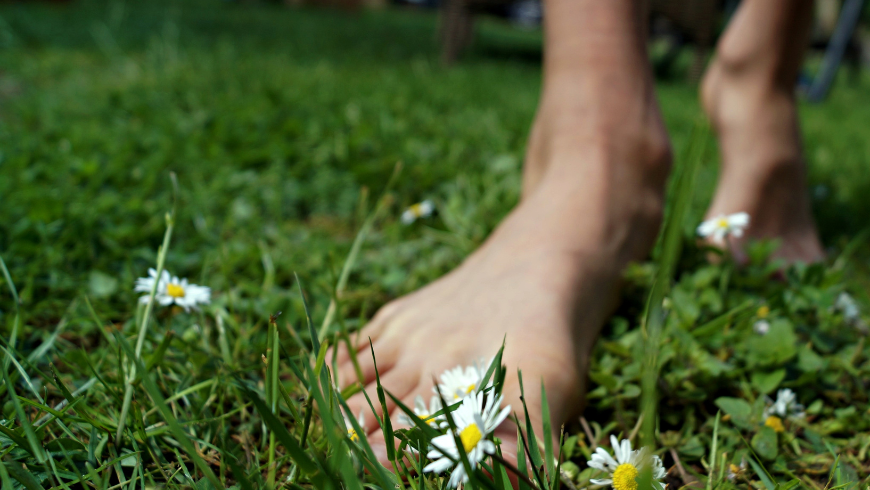 Walking barefoot is certainly nothing new to humans, but it is something that most people have lost throughout history. In the 1960s, in New Zealand, groups of people began to recover the habit of walking without any footwear, rediscovering that ancestral contact with nature. The idea soon spread to the rest of the world and is now a trend.
The benefits of barefoot walking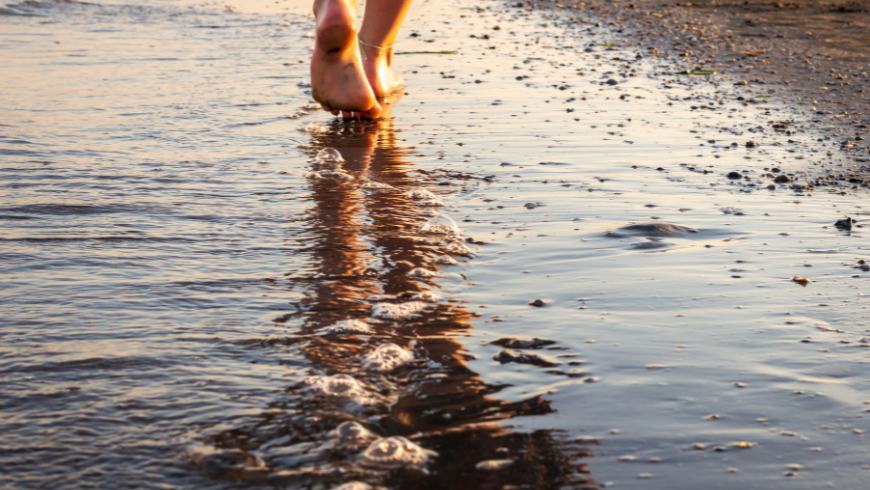 But what are the benefits of barefoot walking? From better posture to feelings of well-being, it would seem that barefooting is good for both physical and mental health. Let's see together the main advantages of walking barefoot (in safe places!):
Release of endorphins and therefore better mood and less stress;
Better circulation;
Less fatigue of legs and feet;
Improvement of coordination;
Correction of incorrect posture;
Greater awareness of yourself and of what surrounds you.
Walking barefoot in the nature of Trentino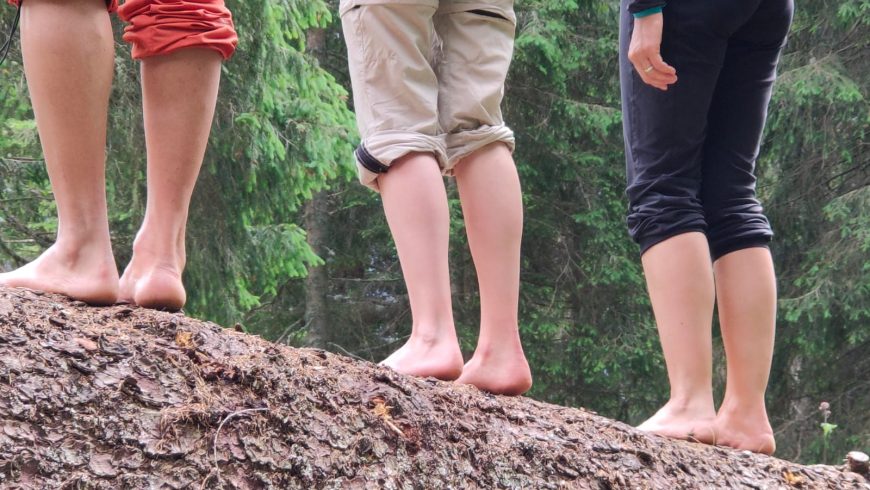 There are many paths where you can enter into symbiosis with woods, leaves, streams, and meadows by walking without shoes.
But San Martino di Castrozza is the first area in Italy to participate in the "Barefoot Trail" project of the Barefoot Academy "The silence of steps" founded by the writer Andrea Bianchi.
Sentiero del Cervo from Malga Ces, photo by Andrea Bianchi
Trails Barefoot, photo by Andrea Bianchi
These are not small paths, but real hike trails in the mountains to be faced barefoot. Inaugurated in July last year, today there are three paths:
Sentiero del Cervo – da Malga Ces (+250m | 3,2 km)
Piani della Cavallazza – da Malga Ces (+470m | 6,3 km)
Sentiero del Cacciatore – Maso Col (+370m | 4 km)
All have helpful stations with QR codes that will allow you to view specific exercises you can perform on-site.
They are gentle paths, with soft climbs and spectacular landscapes. Here you can immerse yourself in the pristine nature of Trentino, finding suggestive views and admiring some of the most beautiful peaks in the area.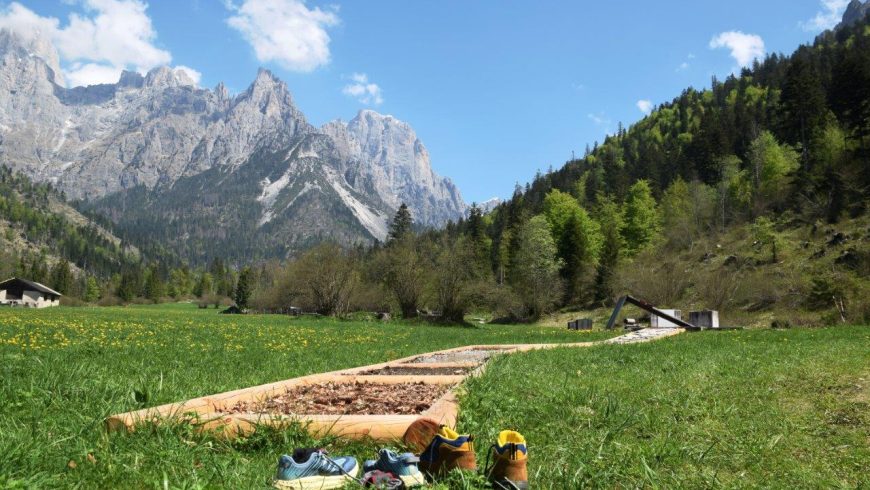 Furthermore, starting this summer, the new barefoot path of the Muse Fedaie in Val Canali is available, with a track kept mowed specifically for barefoot walking. A 100% natural experience that is enhanced with an unmissable sensorial journey, the installation is dedicated to "soil times"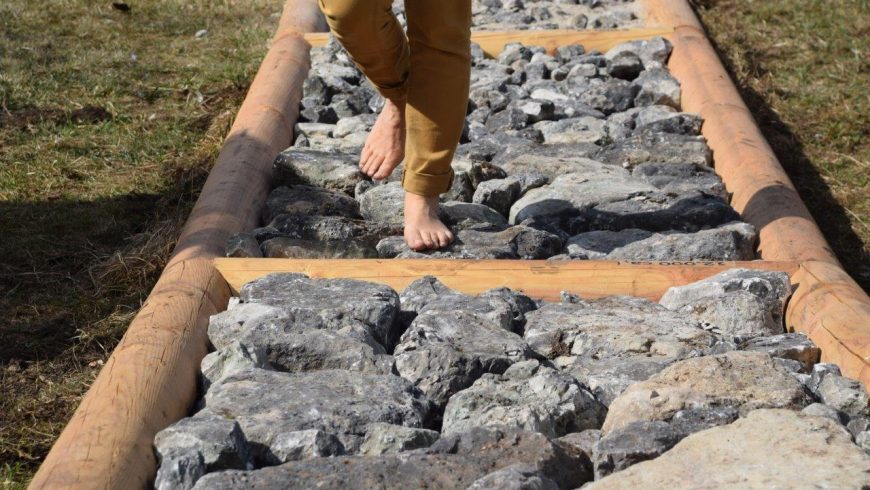 Feel nature under your feet and find yourself: barefoot in nature is an experience to try and one more reason to visit Primiero San Martino di Castrozza!