Arriving in Caderzone Terme means immersing yourself in nature, in its peace and its silences. It means walking along the Sarca river, looking at Brenta Dolomites on one side and Adamello glaciers on the other. It means tasting the flavors of the ground, taking care of your body and walking between alpine lakes and mountain huts.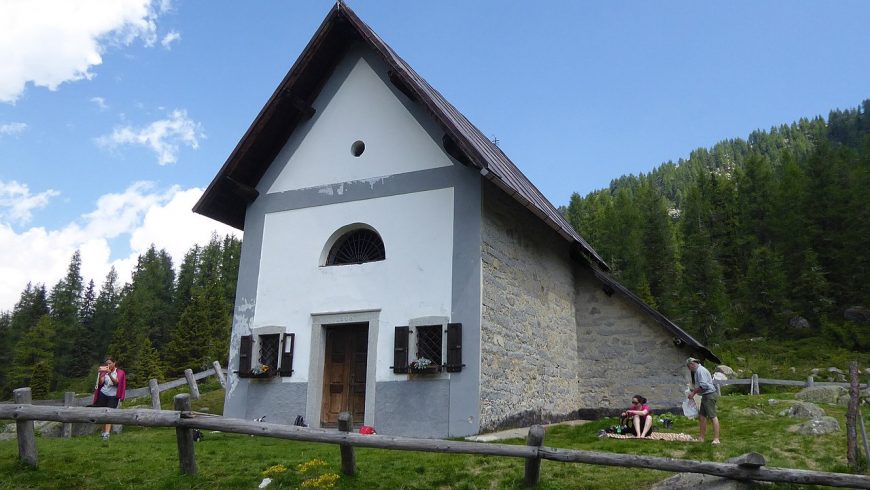 We are in Trentino, in the green heart of Val Rendena and inside the beautiful Adamello Brenta Natural Park. Caderzone Terme, perhaps less well known but just as beautiful as the nearby Pinzolo and Madonna di Campiglio, conquers us at first glance. Its spa, fed by water from the ferruginous spring of S. Antonio, invites us to relax in this idyllic place, made of stone and wooden houses and boundless greenery.
What to do and see in Caderzone Terme
This charming village of Adamello Brenta Natural Park is the ideal holiday destination for all eco-travelers. In Caderzone Terme, in fact, there is so much to do and see. Let's start from its inhabited center: its narrow streets paved in river cobbles, the stone fountains in the squares, the wooden balconies full of flowers tell of a millenary history and ancient traditions of mountain peasants. It is worth stopping for a visit to the Malga Museum, which allows us to discover the practice of the mountain pasture and all the activities related to cattle breeding. The historic Palazzo Lodron-Bertelli and Maso Curio are the most significant examples of the rustic-rural architecture of Val Rendena.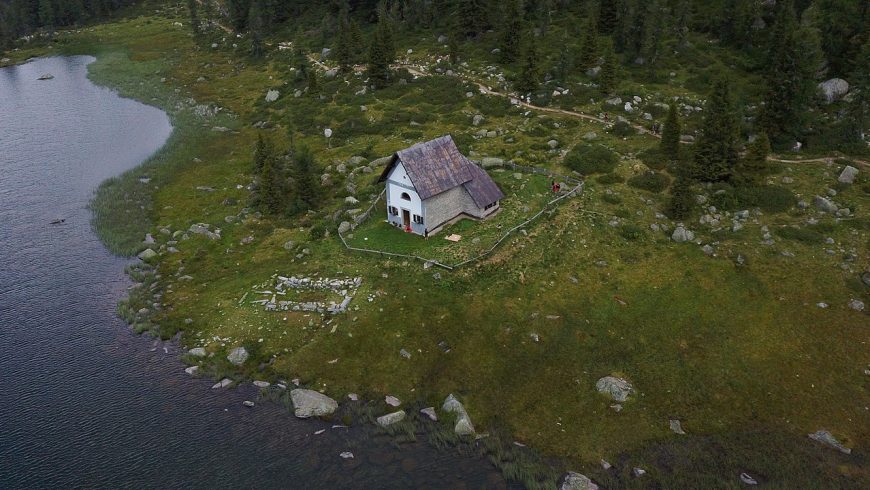 Exploring the nature that surrounds Caderzone Terme, we cannot miss the alpine lakes of San Giuliano, Garzon and Vacarsa, gems set between the spiers of Adamello, the huts of the same name, the church and the refuge of San Giuliano.
After hiking in the mountains to discover charming places and feasting on cold cuts, cheeses and potato polenta, it's time to relax! The Borgo di Salute thermal center is intimate and pleasant in every season. It offers a wellness center with saunas, turkish bath, swimming pool and relaxation areas.
Where to sleep
Hotel Regina
Albergo Palazzo Lodron Bertelli
Hotel Rio
For your eco-sustainable stay in Caderzone Terme you can choose between three wonderful green accommodations. Hotel Regina is a few steps from the spa and offers numerous services, such as the exquisite restaurant. Hotel Palazzo Lodron Bertelli combines all the charm of the historic building with the most modern comforts. Finally, there is Hotel Rio with its beautiful garden. Which one will you choose?
Cover photo: Glysiak, CC BY-SA 4.0 <https://creativecommons.org/licenses/by-sa/4.0>, via Wikimedia Commons