It takes its name from the river that crosses it and is a meeting place between the bucolic plain and the most majestic mountains of the region. It is a land of history and persecutions, centuries-old cultures and fascinating traditions. Here we are in Val Pellice, a small jewel of Piedmont that offers infinite possibilities to all eco-travelers.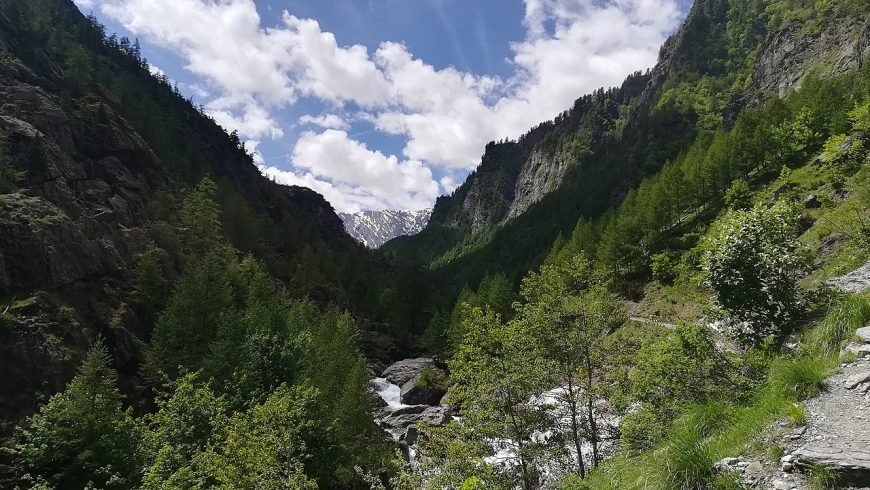 We are only an hour from Turin, but we find ourselves in a wild environment where nature is the absolute protagonist. Dense woods teeming with life, mountains reaching 3000 meters and streams create landscapes of unique and indescribable beauty.
Vegan stay immersed in the woods of Val Pellice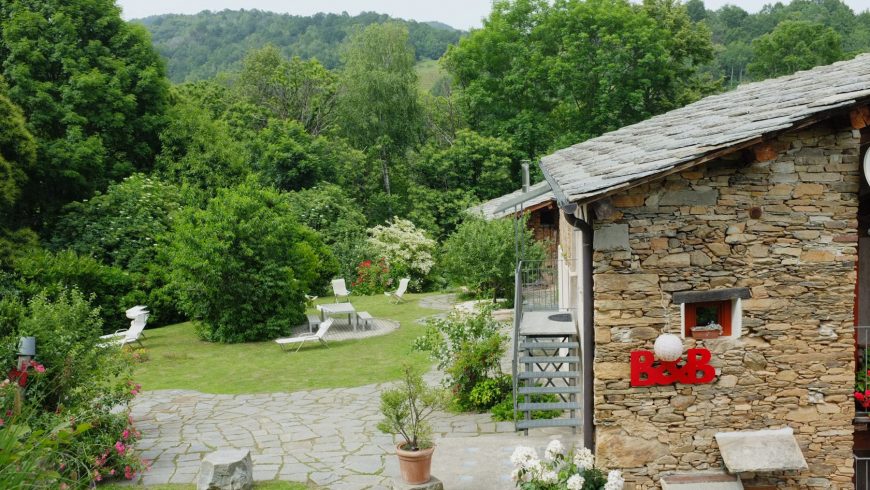 To experience Val Pellice in an authentic way, we choose to stay in a charming accommodation, just like the area in which it is located. It is Casa Prayer, a suggestive stone farmhouse in the woods. We had interviewed the owners, Luca and Paola, and we couldn't wait to discover their vegan lifestyle and hospitality first hand. We are not disappointed. Here we find a harmonious and natural place, made up of little things. We let ourselves be carried away by slow rhythms, we get excited looking at the stars. We have simple rooms where nothing is missing, and many spaces to explore in which to seclude or enjoy each others. Let's enjoy the herb garden, the courtyard with solarium, the hammocks in the birch forest. We also can bake and cook in the wood oven. We find ourselves, we reconnect with nature.
What to do in Val Pellice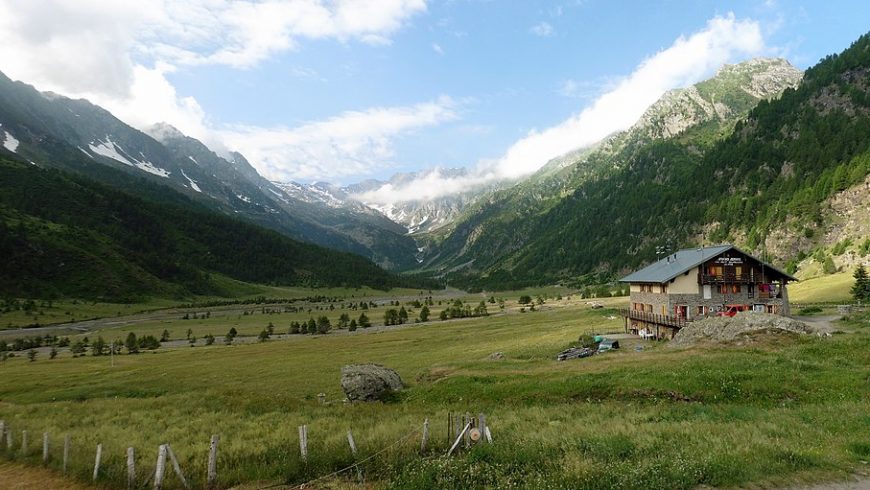 Staying at Casa Prayer we rediscover the pleasure of slowing down, but in Val Pellice there is so much to do and discover. This area is in fact a real paradise for those who love outdoor activities. Despite its small size, 60 trekking routes, 40 MTB routes, 30 ski mountaineering routes, 30 mountaineering climbs, 38 cliffs and also 15 ice falls await us. Thanks to the variety of environments and altitudes, there are itineraries suitable for everyone. We first try our hand at the most classic trekking in the area. We leave from Villanova takes us to the Conca del Pra, passing through forests, pastures and waterfalls.
But here in Val Pellice we can also discover Waldensian history by visiting the "Gheisa 'dla Tana" cave where once they practice the cult while escaping persecution. Then we can take a bath in the natural pools that here they call Trumpi. Finally we visit the Urania Astronomical Observatory; and we also have the opportunity to participate in a course of Matteo Salusso's weaving school.
The flavors of the valley
A day of trekking in Val Pellice has only one possible worthy conclusion: tasting the best of the local food. We are talking about the Seirass del Fen, ricotta aged in hay.
Cover photo: Fulvio Spada from Torino, Italy, CC BY-SA 2.0 <https://creativecommons.org/licenses/by-sa/2.0>, via Wikimedia Commons