It attracts because it was once a papal summer residence, it amazes with the streets of its village, with the charm of its lake and its flavors. Castel Gandolfo is an unmissable destination for those who want to get to know the Castelli Romani area, for those who want to find some tranquility not far from Rome.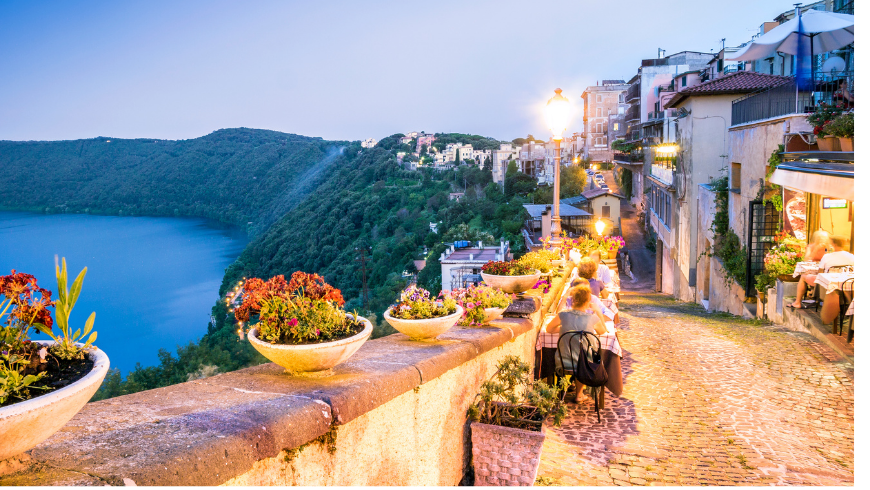 As a starting point we choose the eco-friendly Green Empathy apartments, located in the historic center of Castel Gandolfo, which we reached by train from the capital. From these sustainable accommodations we can experience all the authentic and relaxed atmosphere of the village, walking through its streets and the glimpses of Lake Albano.
What to see in Castel Gandolfo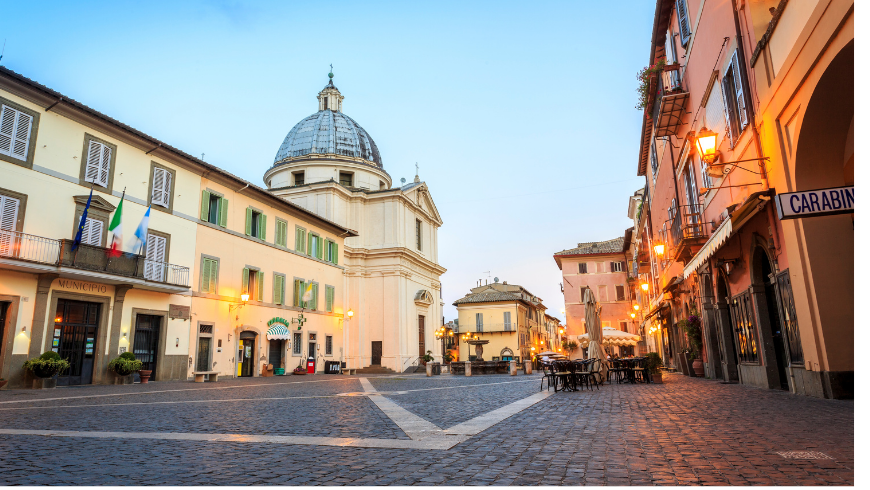 From the beautiful church of San Tommaso di Villanova and the fountain, both designed by Bernini, to the Papal Palace, up to the surrounding woods: Castel Gandolfo offers us so much to see.
We certainly cannot miss the Papal Palace and the complex of the Pontifical Villas. Castel Gandolfo was in fact chosen as a summer resort by many popes, starting with Urban VIII, and still today it preserves suggestive buildings, including beautiful frescoes and the well-kept Italian gardens of Villa Barberini.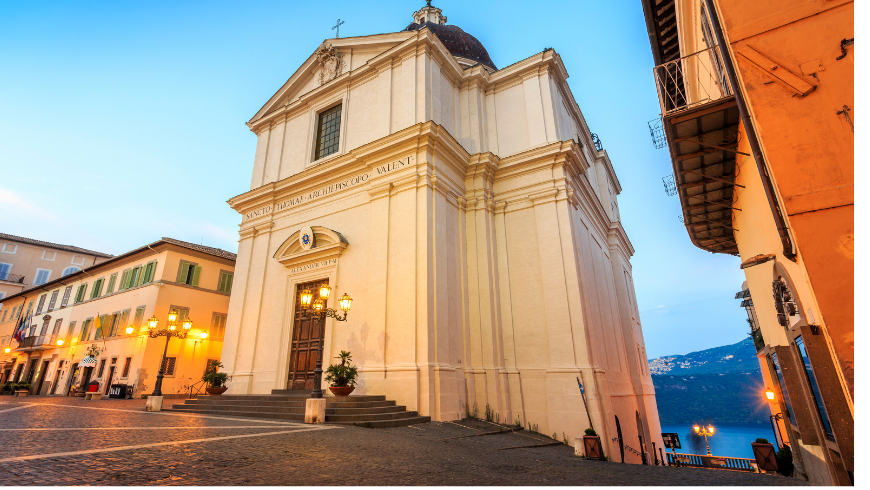 But you want to fall in love with the village you can simply visit the shops of the historic center, taste a delicious peach or discover the dishes based on lake fish in the many restaurants, enjoying a slow and genuine lifestyle.
Lake Albano, between relax and sport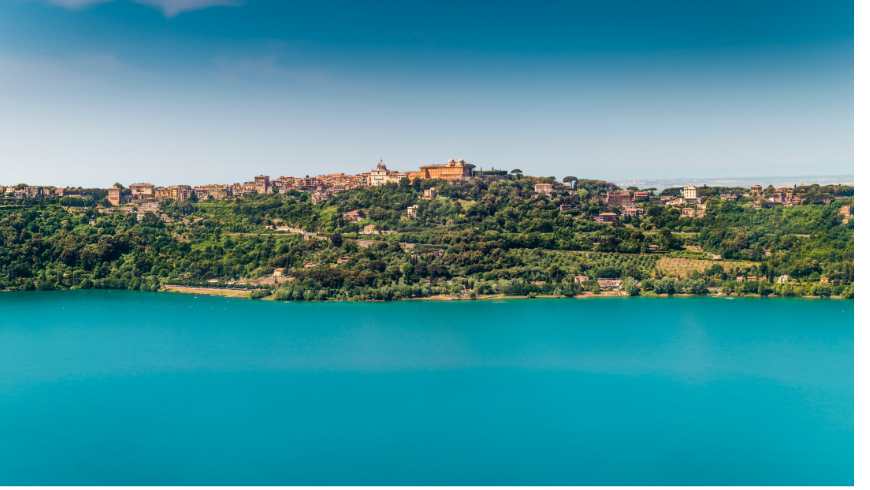 Walking in the elegant of the center it is easy to see the waters of Lake Albano. In fact, Castel Gandolfo overlooks this lake wedged in the former volcanic crater, perfect both for those who want to relax in nature and for those who want to experience sports. In fact, Lake Albano invites you to long romantic walks through picturesque views, with the possibility of stopping in the many restaurants in the area. But it also offers the opportunity to try your hand at water sports, such as sailing or canoeing, or to explore the lake aboard an electric boat.
History, art, cuisine and hospitality: Castel Gandolfo has everything you need for a special trip!