Millennial olive trees, gentle hills where small medieval villages climb and a millenary history. This is Sabina, a territory with a unique charm that embraces Lazio, Umbria and Abruzzo. Land of the ancient Sabine people, today it is still a little known place, but able to surprise with the colors of nature, the tranquility of its villages and its gastronomic produces.
Along the oil route in Sabina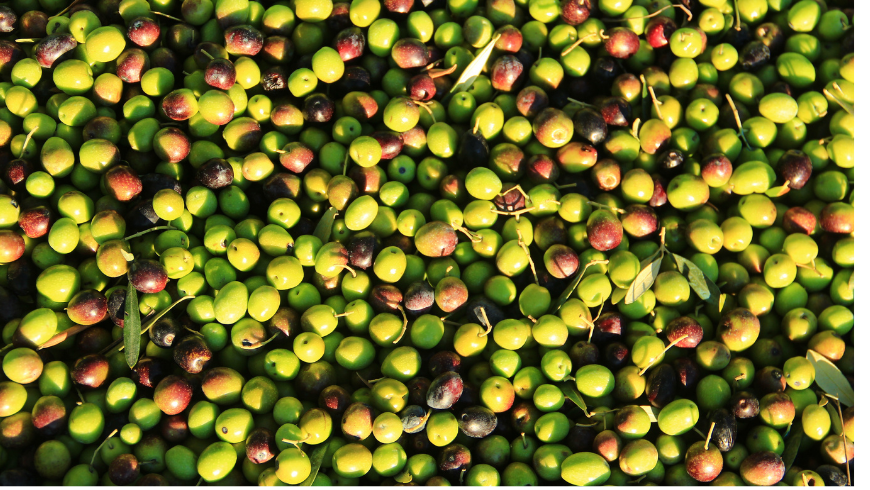 At the gates of Rome and nestled between the Tiber river, the Nera river and the Marche Apennines, Sabina is still a predominantly rural region dedicated to the cultivation of olives. In autumn the hills come alive as never before: the olive groves are colored, the olives begin to ripen and it is time to harvest. If you decide to visit the territory in this period you can then attend the processing phases that lead to the creation of a precious oil, gold of Sabina area. But it's always time to visit it: you can discover the Oil Road and enjoy delicacies made unique by this healthy product with an unmistakable flavor.
The ideal starting point is the Oil Museum, located in Castelnuovo di Farfa. Here you won't find the usual display of tools and objects of peasant life, bu you will able to immerse yourself and discover the civilization of oil and olive trees, starting to understand all the beauty of Sabina. From here you can reach some of the olive oil companies producing DOP extra virgin olive oil, such as La Mola, La Raja and Capo Farfa, exploring a sweet and enchanting territory and admiring ancient oil mills.
The ancient villages of Sabina
Almost all of them are surrounded by olive trees, some even by vineyards, all by the soft hills of this land: the villages of Sabina blend harmoniously with the surrounding nature and seem to invite you to stop, to slow down. Everyone has something to tell, but surely there are some that you can't miss.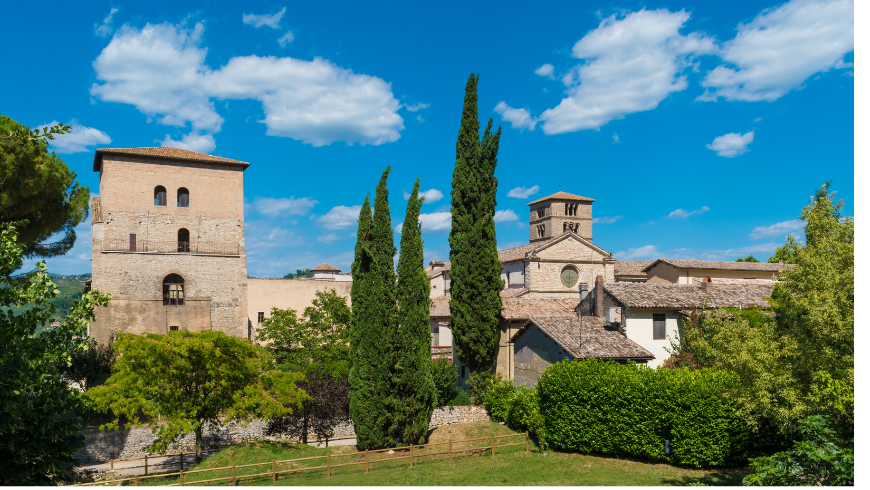 Fara in Sabina is among them. First of all there is the Farfa Abbey, a wonderful and enchanting Benedictine convent, founded in sixth century; but it's with visit also for its historic center with truly picturesque and fascinating corners.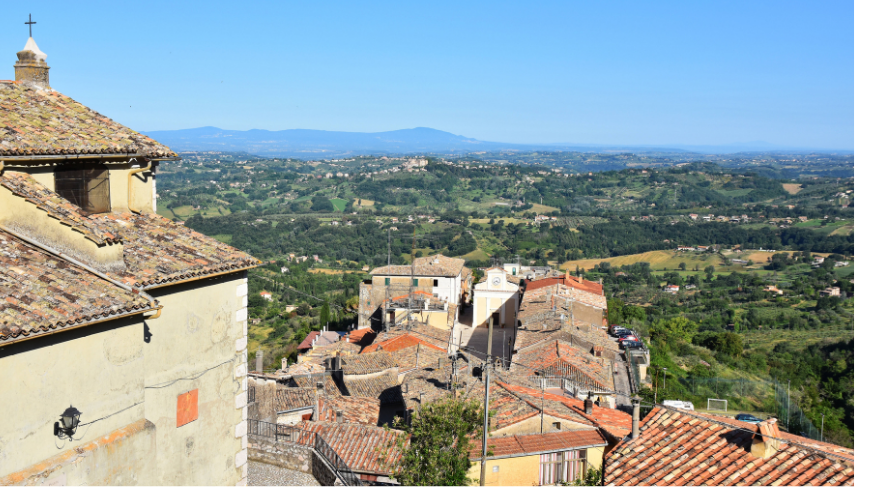 Due to its position between the Sabine Mountains and its churches, Poggio Catino is a must too. In Nerola you can find the magnificence of the Orsini Castle; on the wooded eastern side of Sabine Mountains there is the small village of Greccio, famous for its nativity scene. In Umbria there is Narni, with its alleys and archaeological sites, and Norcia.
Lakes and nature to explore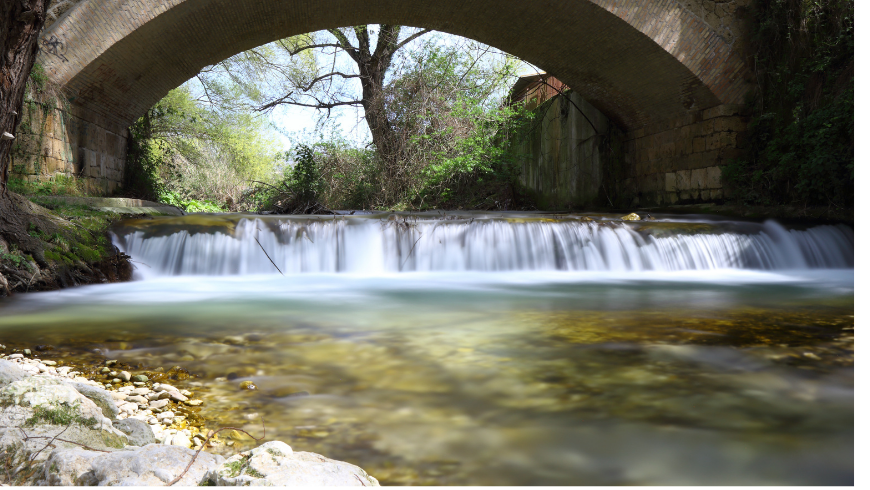 Lots of food, lots of history and the unique charm of Italian villages. But in Sabina there is also a lot of nature! The Farfa Gorges will leave you speechless. It is a natural monument made up of bends and canyons and surrounded by lush vegetation; ideal for trekking lovers. For those who love walking in nature there is also Nazzano Tevere-Farfa Nature Reserve, where numerous birds regularly nest. If, on the other hand, you want to relax, I recommend the Turna Lake, an artificial basin with clear waters surrounded by woods. The villages of Colle di Tora and Castel di Tora overlook the lake.
Your eco-friendly stay in Sabina area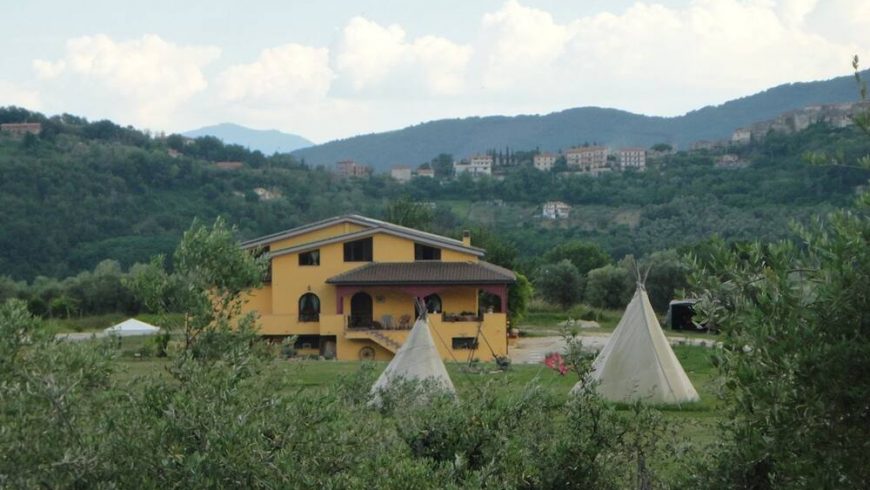 Now you have an idea of ​​the many things that await you in Sabina territory, among food, nature and villages. But where to stay without damaging the environment?
Here you can find two eco-friendly accommodations.
Cover image: photo via Canva Pro