A Natural Park is a protected landscape with endemic forest species. Let's venture into the best Azores Natural Parks to look for the most beautiful trees and flowers!
1. Fontinhas – Santa Maria Island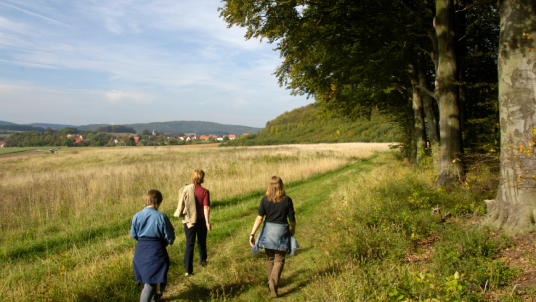 One of the best Azores Natural Parks is located on Santa Maria Island, nearby Santo Spirito municipality. Created in 1989 by the legislature of the Regional Government of the Azores. An area of about 3 hectares which benefits from specific soils and climatic conditions. The goal here is human-nature interactivity. The park provides spaces for human leisure activities near to natural flora and fauna in the area. The main feature of this park is its rich forest of tall species, as Cryptomeria, Sequoia, Picconia azorica and Camelias.
2. Valverde – Santa Maria Island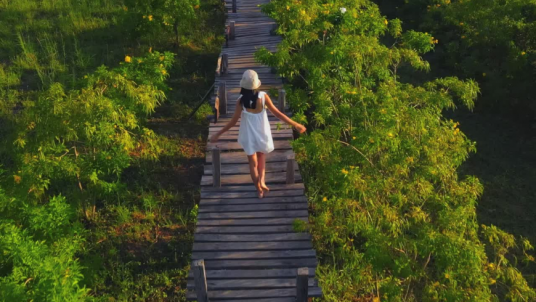 The Recreational forest reserve of Valverde is located on the island of Santa Maria, nearby Vila do Porto municipality. It has 4 hectares. It offers picnic and plays areas with picturesque views, where sometimes animals show off. There you can do picnics, barbecues, and a lot of nice walks. The highlight of the park is the headquarters building, inaugurated in 1962, based on a pilot project, of French origin. The Valverde Reserve is an area with many Eucalyptus and Cypress trees.
3. Grená – Sao Miguel Island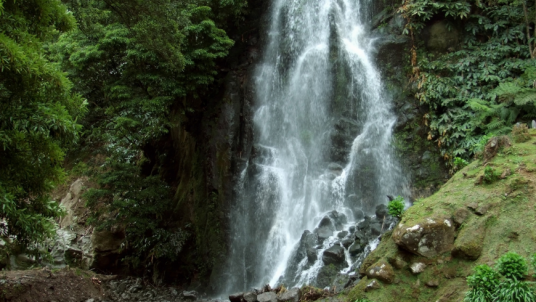 Grená is a natural treasure! Its nature at its purest and untouched nature. From waterfalls to centenary trees, a magical and historical house in the middle of the vast property. It covers 18 hectares and it has different endemic species.  Grená is one of the best natural parks in the Azores to take the full experience with nature. An English tourist bought the property in 1832. The English Consul of Ponta Delgada dubbed the property "Grená" in honour of his wife. After the consul's death, the property jumped from hand to hand until the Portuguese government acquired it in 1987.
4. Jardim das Quenturas – Sao Miguel Island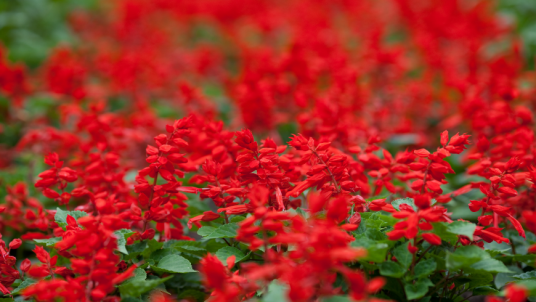 Beautiful gardens with a charming pond, full of flowering plants, and hydrangeas. A pleasant stroll along the stream leads to the poça da Silvia. You can dip your feet in the pleasantly warm volcanic water. A tiny and magic spot!
5. Luis Paulo Camacho – Flores Island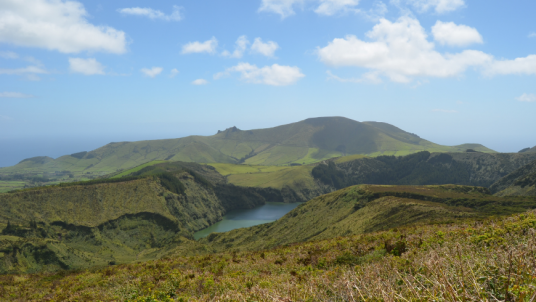 Formerly designated forest reserve of Fazenda de Santa Cruz. It also has a variety of exotic birds, as well as several species of trees and shrubs. It is notable the variety of flora that abounded everywhere on the property. For families, there is even a kids play area with some playground equipment. The park even has its own "Miradouro" viewpoint over the canyon by the waterfalls and dam. It features small animals – mainly fish, birds, rabbits, sheep, guinea pigs and little deer.
6. Poço da Ribeira do Ferreiro – Flores Island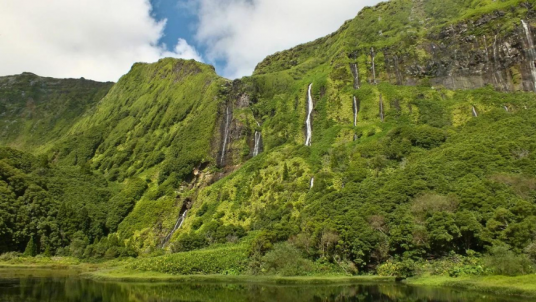 This place is absolutely phenomenal. The small hike from the parking to the waterfalls is very nice and well built. The nature around you is very nice with different elements, e.g. nice flowers, trees or waterfalls. It is a significant experience for your soul. You can enjoy one of the best views of Flores island.
7. Vulcão dos Capelinhos – Faial Island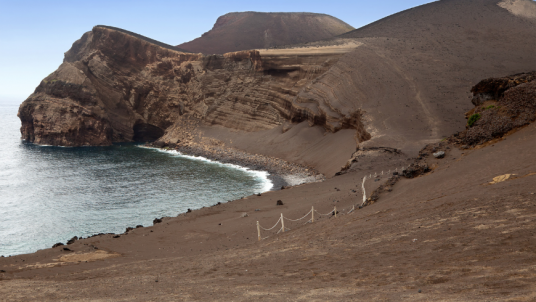 The Capelinhos is a volcano located on the western coast of Faial Island in the Azores. It is the westernmost point of Europe. A volcanic eruption lasted for 13 months. From September 27, 1957, until October 24, 1958. The Capelinhos eruption represented the first time that people documented a submarine eruption from beginning to end.
8. Ribeira dos Caldeiroes – Sao Miguel Island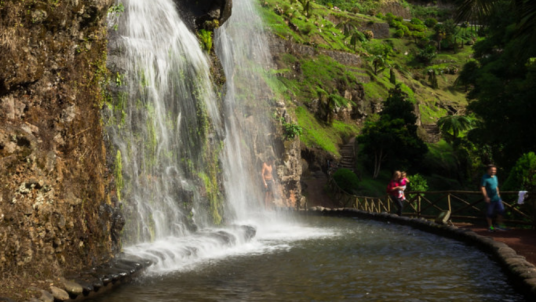 This is a must-stop in Sao Miguel island if you like gardens and waterfalls. A wonderful area with waterfalls, river and a lovely landscape with old beautiful houses. There are amazing flowers located in the middle of a valley surrounded by gorgeous hills. Everything looks perfect and it is truly a little paradise. During low season there are not many people, that make the visit even more enjoyable. It is a good place for you to take a break and relax with your family. It is good for all ages, kids, and elderly.
9. Cancela do Cinzeiro Pedreira – Sao Miguel Island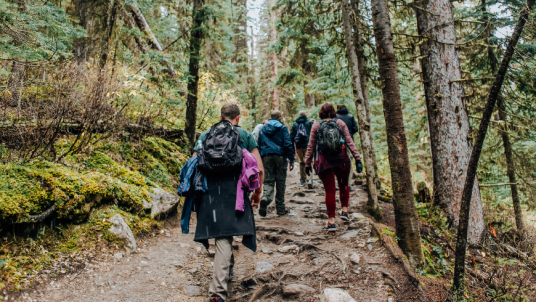 The Natural reserve Cancela do Cinzeiro is in the parish of Pedreira, you call it also "Parque da Pedreira". It has a landscaped with extensive spots of cryptomeria and bald pastures. There is a collection of several trees endemic to the Azores. Finally, you can reach it following the forest path leading to Pico Bartolomeu.
10. Sao Joao – Pico Island
Here we feel like being into a fairy wood, into a fantasy novel. This Natural Park is located between hamlets of Terra do Pao and Silveira. Full of plants, hydrangeas and flowers. You can do nice walks along some paths. It offers picnic areas including barbecues and children's playground areas. If you go in spring/summer you can see the flowers bloom.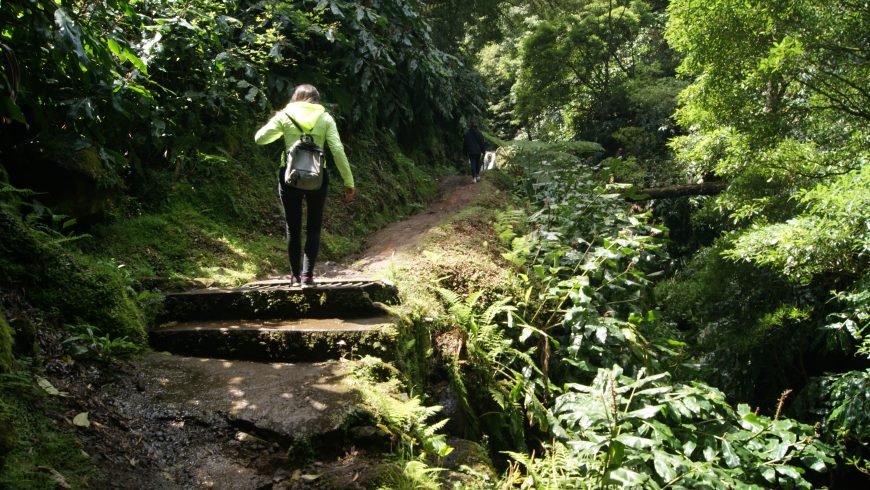 Are you a nature lover? Look for the most beautiful flowers in the Azores Natural Parks. Check out this video!
Cover image: Natural Parks of the Azores. Photo by Irene Paolinelli