Going into the wilderness can be a memorable experience, and if you are a seasoned mountaineer, trekker, or a trailblazer, then you know your routes well. But, it is always better to have a reliable app installed that can assist you with the directions, environment and give information on various aspects of your environmentally friendly hiking journey – including newer and safer routes to explore.
Best Hiking Apps For Free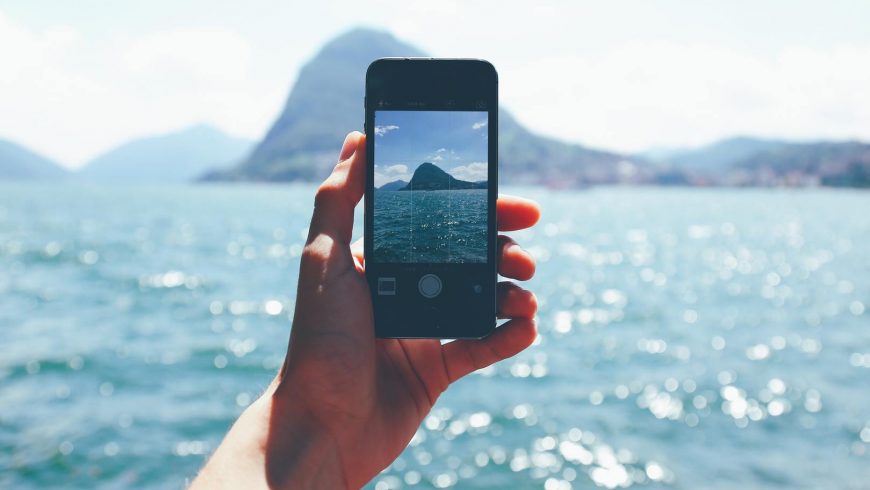 So before you plan your next hiking or camping trip, make sure you have at least one of these handy apps installed.
1) All Trails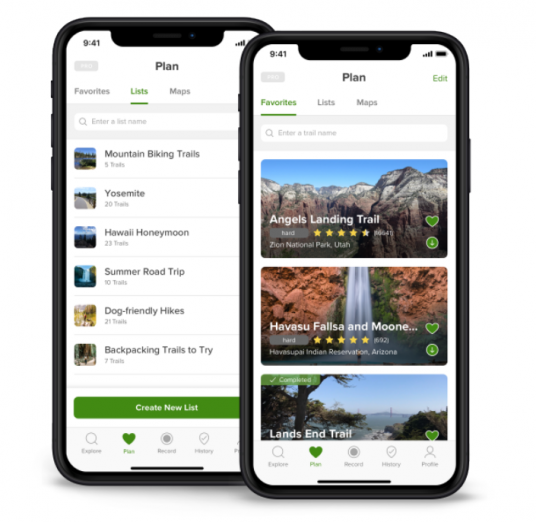 Has a passion for hiking and running, but bored of the same old routes and track? Then the AllTrails app is the perfect savior. This hiking app has more than 50,000+ routes in the US alone, contributed by the generous, like-minded hikers and mountain bikers. You too can record and upload your input, adding to the plethora of existing information. The crowd-sourcing allows you to view detailed warnings, including good-quality images of the routes – which helps to make your experience smoother.
All Trails comes with filters that help to narrow down the choices. Those filters include dog-friendly, kid-friendly, and even wheelchair friendly trails. The app also suggests nearby hiking routes based on your GPS location. In addition to these features, it also sends helpful tips on time.
It also comes with a Pro membership for other locked features, starting from $30. So avail as you find fit.
2) Oh, Ranger! Park Finder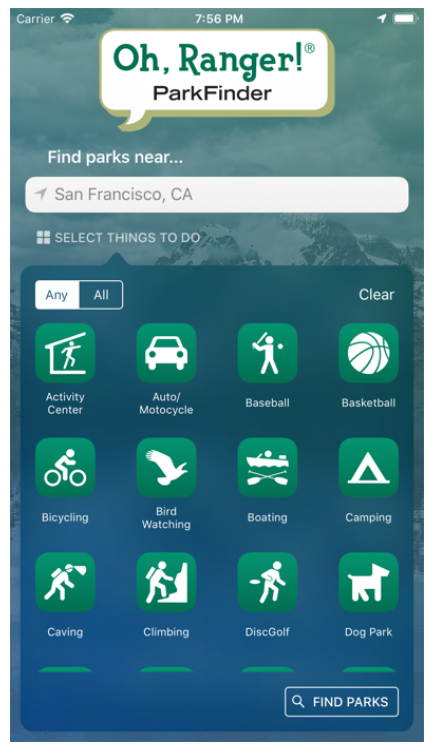 Not specific for hikers only, but this app encompasses many sections pertaining to parks and recreational areas suited for many activities other than hiking, running, camping, and trekking.
It provides information on numerous national parks, national forests, and wildlife refuge. It sounds like the perfect app to find a suitable sanctuary away from the busy life and into nature.
Oh, Ranger! Park Finder has around 20 categories, including hunting, boating, climbing, camping, caving, bird watching and many more. One can also browse park overviews, their descriptions, maps, directions and even note down essential numbers. Oh, Ranger! Park Finder includes all the necessary features required for your next wilderness journey.
3) View Ranger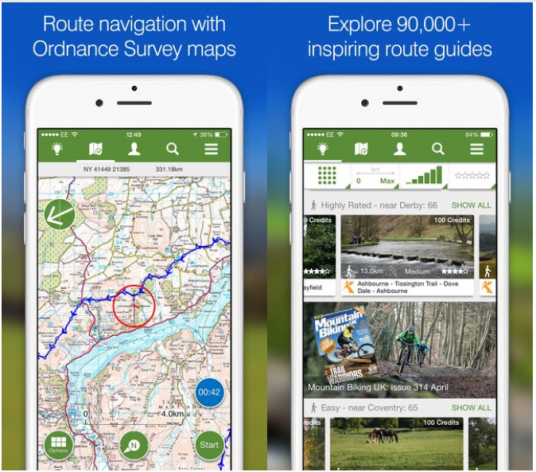 View Ranger's advanced navigation system has contributed immensely to the world. More so, this app is popular among the hiker's community – as they can plan, navigate, record and share their experiences.
In the UK, you can purchase and download high-res Ordnance Survey maps, including a range of other topographic maps for more than 20 countries. These maps can be used when offline, as they reside within your phone, instead of an app.
Of course, the app's basic features are available for free, and the premium would cost according to the package.
4) First Aid by Red Cross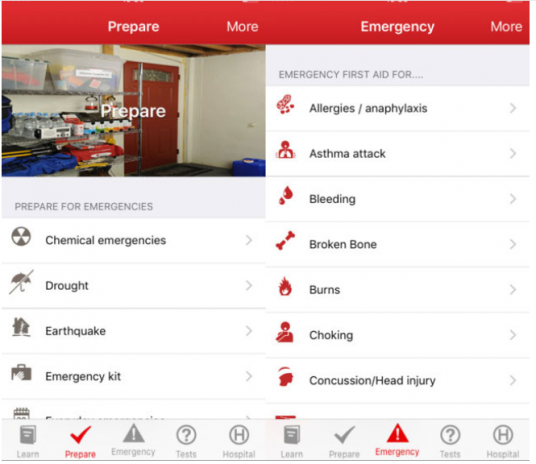 It's a great app available for hikers in America, Britain, and in Australian Red Cross Organizations. Why these three? Because the app is tailored specifically for these locations. However, the app is available around the globe.
Red Cross First Aid App should be a must-have fall thrill-seeker as it has pre-loaded content spanning to timely safety information, expert advice for emergencies, videos, interactive quizzes, diagrams and step-by-step guides to help users with any emergency.
Hence, this app would come in handy for hikers during any injuries and threatening situations.
5) OS MAPS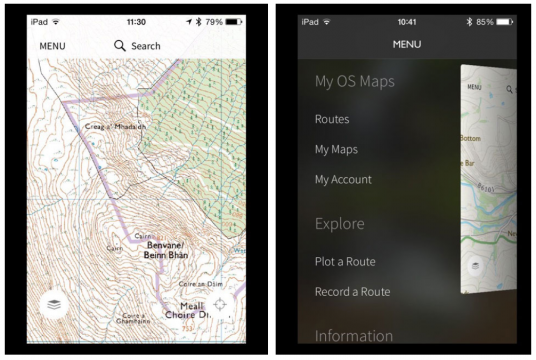 This app has one of the most detailed maps for the adventurers residing in the UK. Whether you are planning for a hike or a cycling trip, Ordnance Survey is the go-to maps with its easy to use features.
OS Maps are driven towards modern technology as they incorporated augmented reality into their apps, allowing users to pan landscapes to see nearby elements. This is definitely an exciting addition.
Its route-plotting feature has been reported to be a bit unsteady or buggy, but its navigation feature is top-notch. Basically, enabling its users to locate their position from anywhere from the UK on its detailed maps.
6) National Parks By Chimani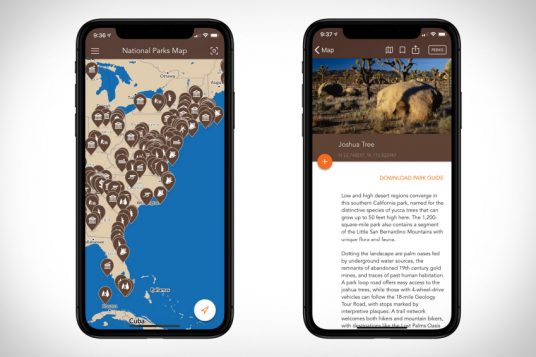 This is a popular app garnering recognition from the likes of National Geographic and REI and more. Further, this app is highly-reviewed too, amongst the similar applications available on Android and iOS stores.
The application's features along with its seamless functionality has made it a popular pick even among hikers. It contains details on more than 400+ units of the US National Park Service. On top of this, it also provides information on monuments, parks, battlefields, scenic trails, parkways, historic sites, memorials, and so many more destinations.
These features aren't the only reason for its popularity – in fact, it also has a badge and points system that you receive upon visiting parks. Less exciting than Pokemon Go but definitely a great app for the souls seeking adventure and recreation.
7) Weather live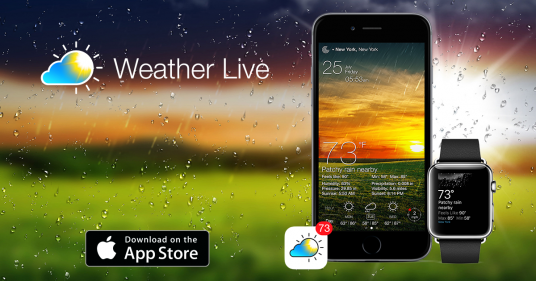 A good-looking weather app with smooth operational features – this makes this weather app one of the best on both, Android and iOS. It's most popular and liked features include live weather scenes and a layout that is completely customizable.
Now, what could the weather app include? It has the standard features like meteorological data, wind direction and speed, pressure and visibility, and precipitation. Where it does stand out is its rain and cloud maps being registered from the satellites, covering worldwide.
For the US based users, these maps are enhanced with animated weather radar, enabling users to check upcoming weather in real-time.
8) Spyglass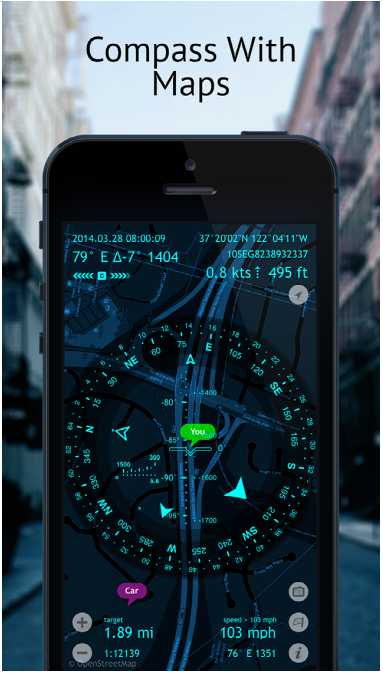 A complete package with high-tech features using the latest technology including augmented reality; the ultimate navigational and view finding app for hikers, trekkers, and the likes. Spyglass provides a heads-up display with important details displayed on the screen – they include navigational details, smart compass, and a map.
In addition to the above mentioned features, it allows the users to download offline maps, navigate toward waypoints, find their way to locations, and get coordinates. Further, a detailed GPS location data feature is also available; one can track their own GPS location with additional details of altitude, course, and speed.
This power-packed app has more to offer. You can also track the sun and stars, take measurements with the sextant, user a rangefinder feature and much more.
One thing to note is that this app is available on iOS too in premium and costs around $5.99. However, a basic version is available on Android for free.
Of course, once downloaded, make sure you pack additional batteries or power banks. These hiking applications make the journey a breeze with information readily available. The credit goes to custom software development services that convert these ideas into fully-functional applications.
Cover image: photo via pxhere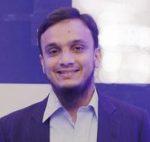 Author Bio: Zubair is a digital enthusiast who loves to write on various trends, including Tech, Software Development, AI, and Personal Development. He is a passionate blogger and loves to read and write. He currently works at Unique Software Development, custom software development company in Dallas that offers top-notch software development services to clients across the globe.