Surfing in the city? You can do it at the English Garden, in the center of Munich. One of the largest urban parks in the world is also known for Surf!
Have you ever thought you could surf without moving from the city center of Munich? Yes, that's right, in any season it's possible! Walking through the beautiful pedestrian streets of downtown Munich, among elegant shops and restaurants, you might meet a girl with a surfboard under her arm and flip-flops on her feet. If curiously, you decided to follow it, you would arrive at the English Garden. One of the World's largest parks is a free attraction not to be missed in Munich. A green destination, relaxing and very popular with the inhabitants of the city. In short, a place where you can live "like a local" and experience the authentic essence of Munich.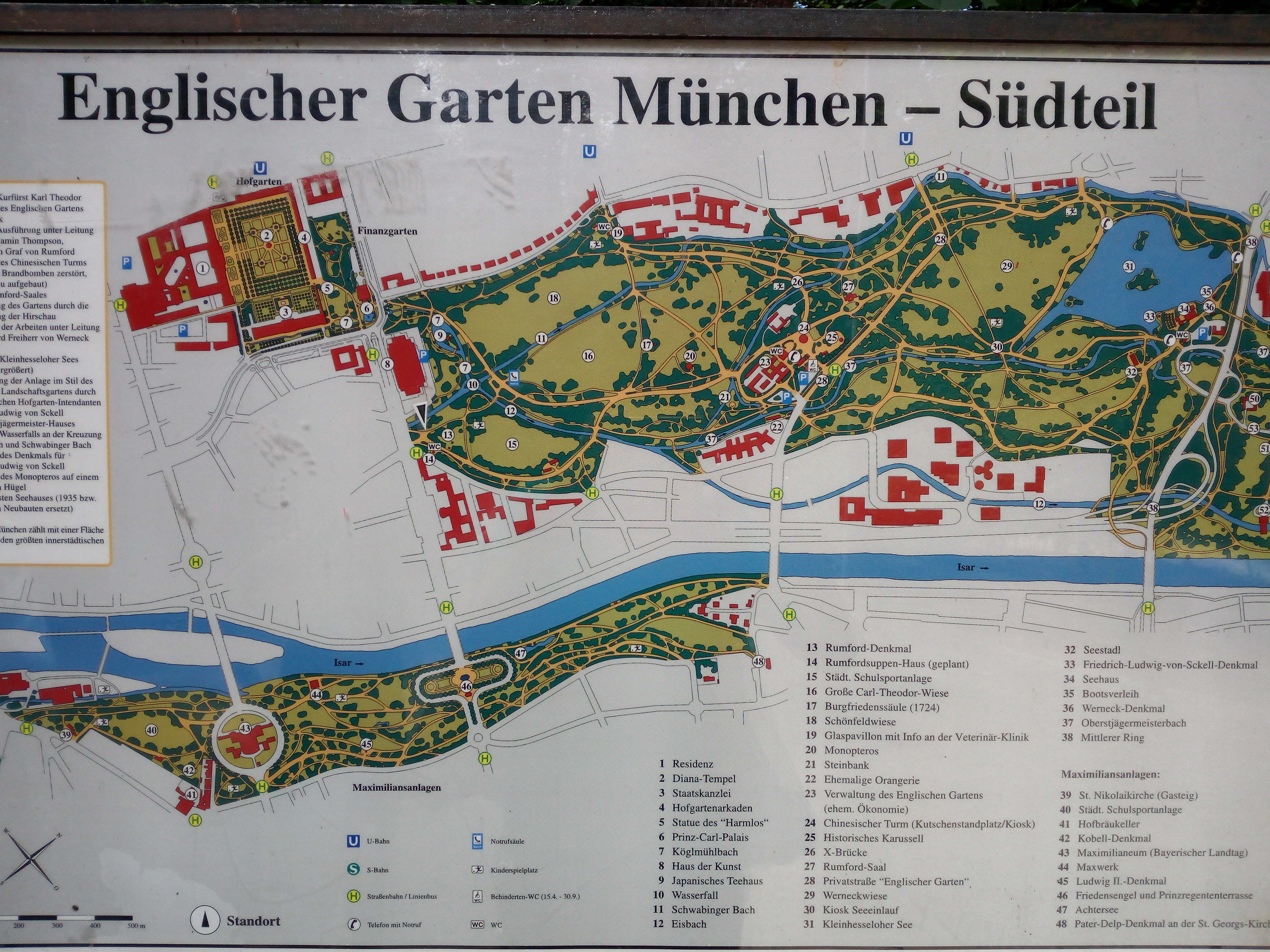 With its 3.75 km of greenery, the Englischer Garten is one of the largest urban parks in the world, even bigger than Central Park in New York. In the northeast corner of the beautiful park, designed in 1789 by Sir Benjamin Thompson, you will meet young surfers who have just emerged from the cool, crystal-clear water of Eisbach (Isar).
The point of the river near Prinzregentenstraße attracts many surfers, who in turn challenge each other in facing the waves and the strong currents of the Eisbach.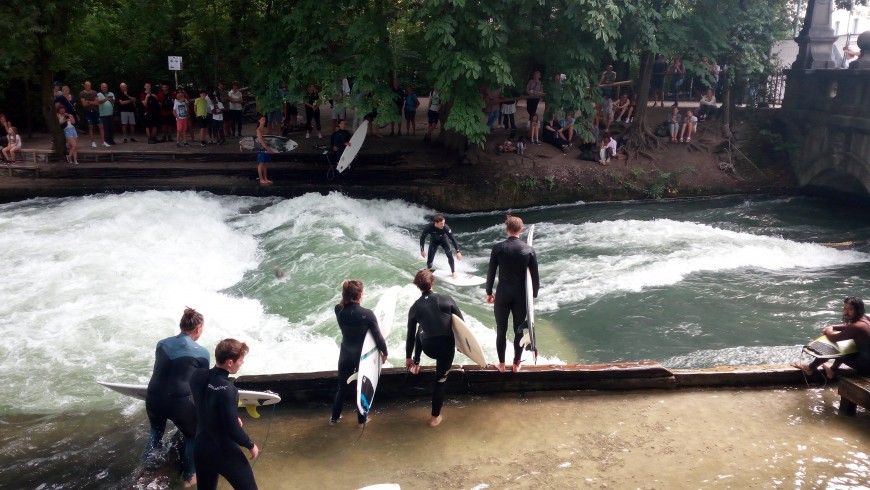 The river, which runs through the park, creating pleasant urban beaches, at that point offers all surf lovers the chance to ride a perfect wave. It is a wave that is always "ready" to surf: you don't need to wait for it as it is in the ocean. One by one, surfing enthusiasts ride it doing various stunts and then diving into the canal.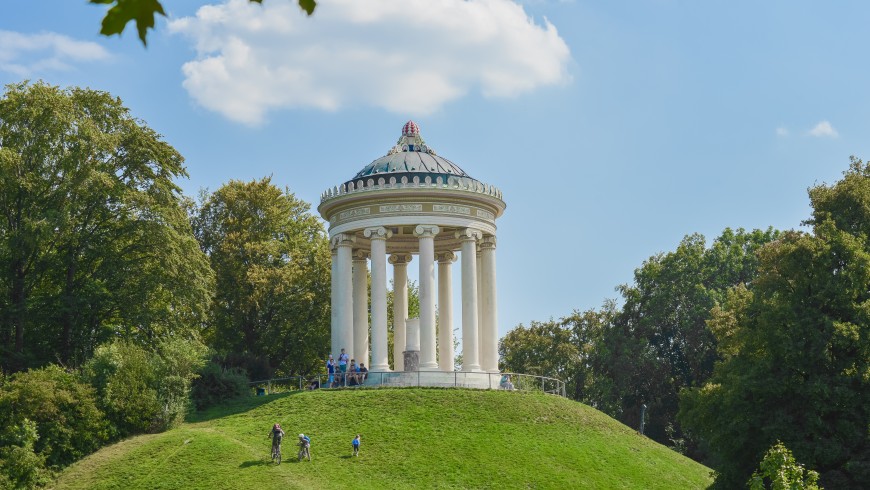 Fräulein Grüneis
Englischer Garten

The Englisher Garten is an enchanted park, where you can do lots of things. Lying in the sun, taking a bath, admiring ducks, or fish swimming in crystal clear waters, visiting historic buildings, playing sports, relaxing in playgrounds, enjoying a local beer, or a vegan dish at the Fräulein Grüneis … Who would have never thought, in the Englisher Garten you can even surf!