The eco-friendly hotel Auralba, a truly sustainable haven, to discover Western Sicily 's beauties: natural reserves, enchanting sea, traditions, art, and unique tastes.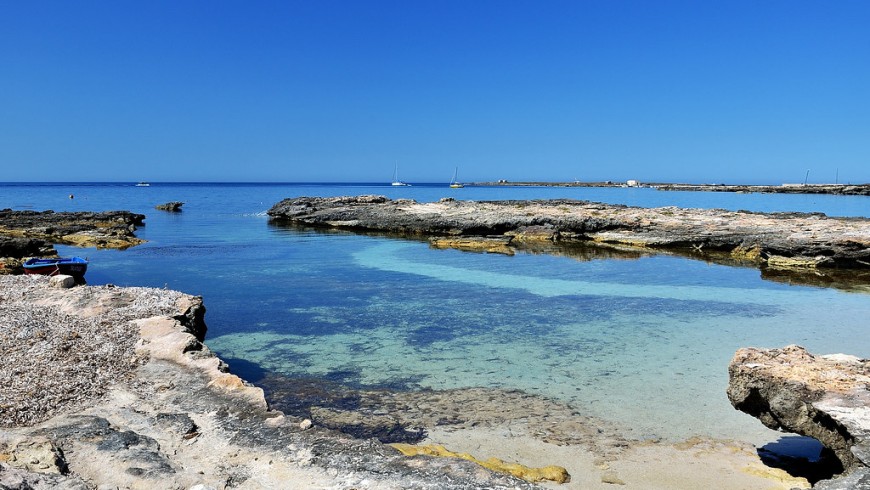 Western Sicily, where nature is magic…
Among rural landscapes and breathtaking sea's views, unchanged by the time, nature is the main character of Auralba hotel's history of sustainability. There's a real contact between these places and nature. A contact giving lights, colors, sounds, and scents a different aspect every time. From East to West, from Erice to Mazara, passing by Egadi Islands and Belice Valley. All places inspiring millions of visitors, including Goethe and Guy de Maupassant. Magic is at every corner: pristine reserves, picturesque bays, ancient salt's tubs, forests, caves, cliffs, unforgettable sunsets, to visit by feet, ship, bike or swimming.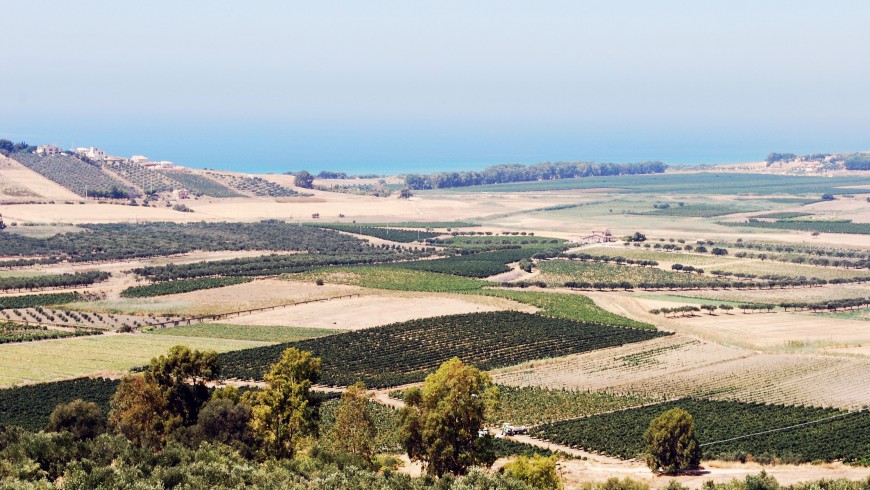 The many facets of an enchanting sea
With its 150 kilometers of coast, Western Sicily wonderfully integrates both coastal and marine environments. A variety which is able to satisfy all tastes. Hidden bays and strong wind for windsurfing and kite lovers; lidos for families, isolated beaches and cliffs overhanging the sea for romantic weekend's seekers.
A land offering the possibility to lose yourself to discover the natural reserves, medieval villages, fishing towns, windmills, salt pans, and tuna factories. Landscapes vary from the beautiful protected areas, like Zingaro Natural Reserve, to Castellammare and San Vito lo Capo. Than going downwards, like moving with the wind, towards the white pure beaches of Petrosino, Mazara and Capo Feto Natural Reserve.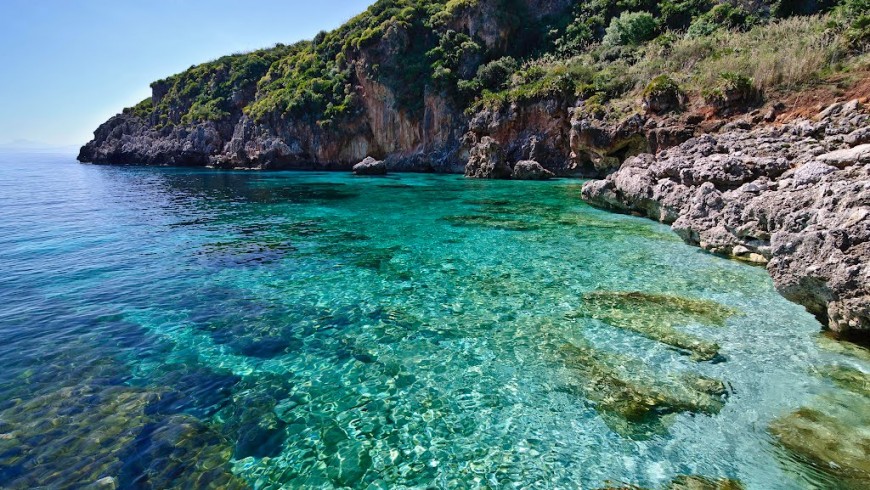 An extraordinary cultural hub…
Every village in this part of the island is a fantastic journey in the history of ancient populations' passage, including Phoenicians, Greeks, Romans, and Arabs. Every one of them left something here, making this land a melting pot of different cultures. From open-air theaters on the sea to castles, passing by Renaissance monuments and archeological findings.
Ancient rituals are still living among the population, almost like time never passed, mixing art, religiosity, and tradition together in a trip you'll hardly forget. From Segesta to Mothia, from Erice to Trapani and Marsala, there are thousands of ancient popular or religious manifestations.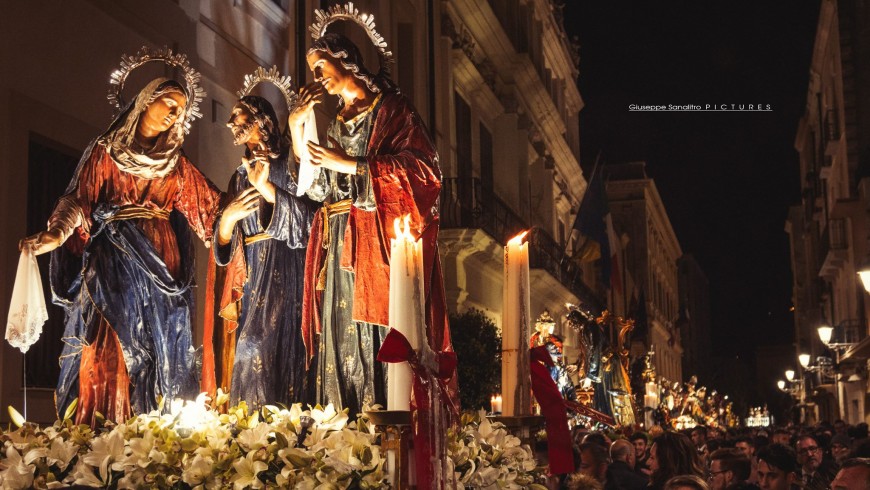 … that echoes in the Sicilian cuisine too!
Visiting Sicily is an incredible voyage of culinary discovery, not only made of smells and receipts but also of the plate's traditional stories that create one of the best diets in the world. The fusion of Western and Eastern cultures gave rise to an extraordinary variated cuisine, which goes from tuna to typical Sicilian desserts, from Marsala wine to Cous Cous. A mix of sweet, salty and spicy, of different traditions and cultures, that in this part of Sicily found a meeting point.
Couscous with Vegetables
Three varieties of Cannolo Siciliano
Marsala wine production
Green hospitality, living Western Sicily in a sustainable way
Auralba hotel, located in a peaceful and panoramic spot of San Vito Lo Capo, is the ideal place for couples or single travelers willing to discover Western Sicily's beauties in every month of the year. But also for people seeking to find time for themselves, thanks to the relax-dedicated spaces. The San Vito Lo Capo city center and the beach are just behind the corner.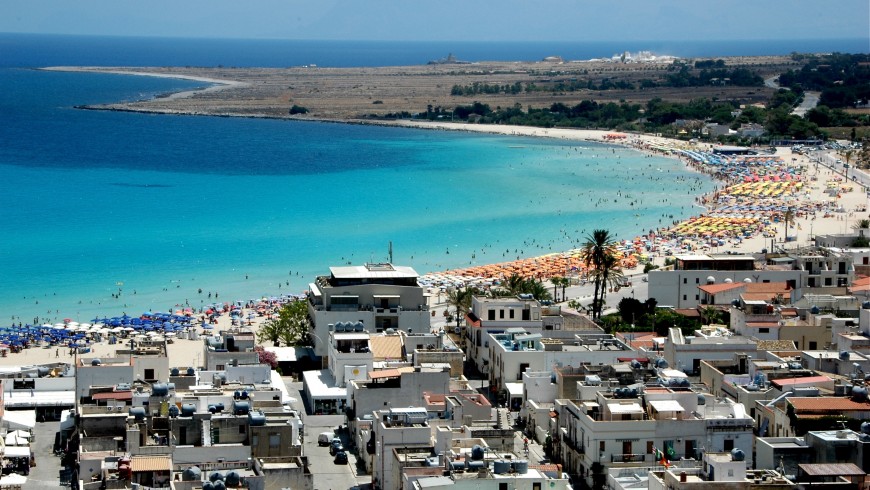 The day at Hotel Auralba starts on the wonderful panoramic terrace (or in the breakfast hall) in which local products are served. Freshly prepared, sweet or salty,  and respecting, of course, the traditional receipt. A real menù to recharge your batteries with non-industrial ingredients. To taste in the terrace, while breathing the sea breeze and admiring the extraordinary colors of the sky and sea, which has unique shades in every season.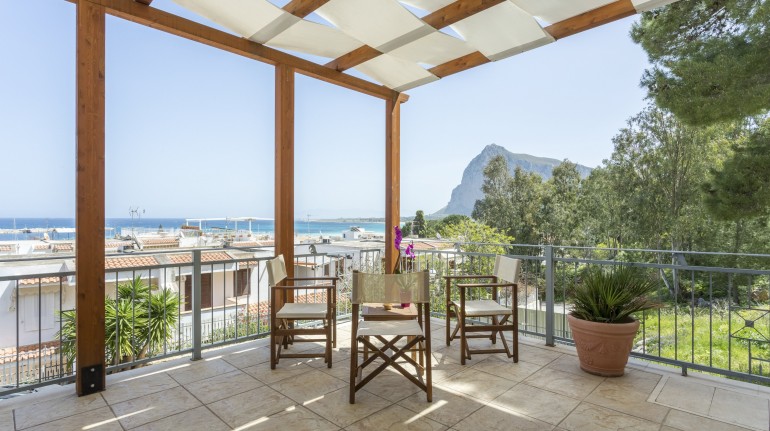 To get to know better the ecobnb experience of Auralba, we interviewed Rocco, its owner.
Interview to Rocco, the owner of Auralba hotel
How came the idea of Auralba?
The land on which there's the hotel today has been a family property since the Sixties. For its particular location, with a unique sight on San Vito bay, the place suggested himself as perfect for a hotel.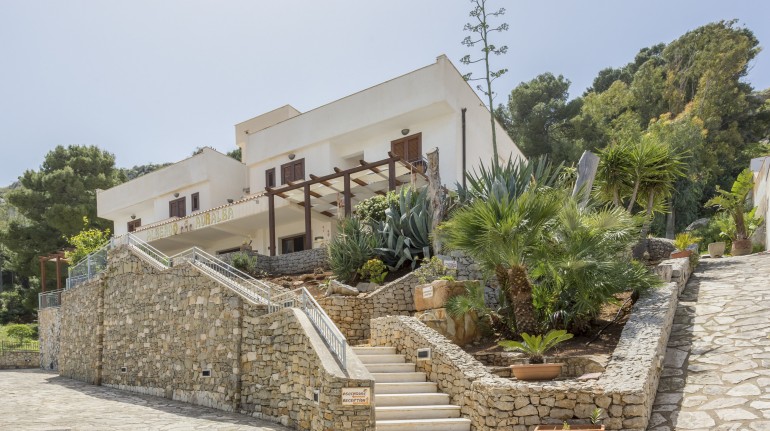 At the time, San Vito lo Capo was an early touristic destination. The village jump in the touristic world spontaneously, without any institutional framework. The growth of tourism here has been basically based on word-of-mouth among tourists. San Vito is not a mass tourism destination, there's no huge touristic villages or industrial settlements. Life in the community is simple: people lived on small businesses, fishing, and farming.
Only when touristic presence started increasing, the inhabitants bravely started opening the first small hotels and few tables restaurants.
During the Nineties, our family strongly believe in becoming part of a local association whose aim was promoting an idea of tourism respectful of the territory's characteristics and of the local population. In this occasion, thanks to some European funding and local associations, we built Auralba hotel (one of the three family accommodations).
We are now the third generation of owners of the Hotel in our family. We traveled, studied abroad, we walked on the world's street, but ultimately we choose to come back and live in our extraordinary small village, following the path of our grandparents with enthusiasm and a bit of innovation.
What sustainable choices did you adopt?
The Hotel and the same philosophy behind it summarise the family vision and ethics, 360° environmental sustainability. We adopted practices to save energy. The pieces of furniture are wooden made, a long-lasting material. We use non-aggressive and low-impact cleaning products. Breakfast food is mainly of local production.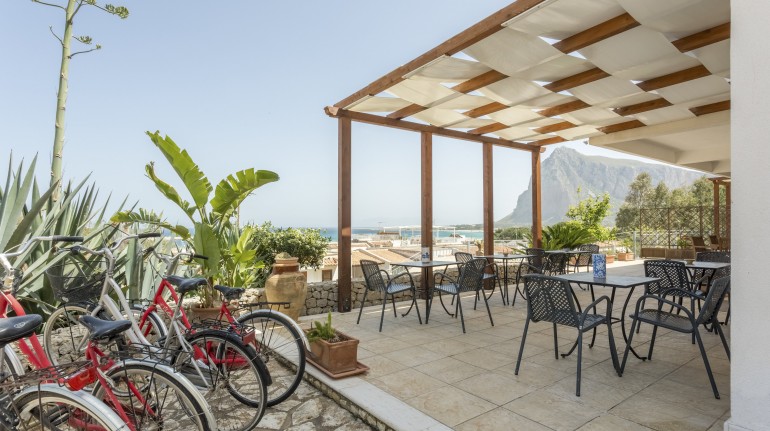 We offer our guests free-of-charge use of bikes, in order to promote a better quality of life. When realizing the garden, we planted only Mediterranean plants. Decorations inside the hotel are pieces of art from two local artists.
And there's much more, all our services are focused on creating the most natural and genuine experience our land is able to offer.
In Auralba there is a solar panel system, which is able to almost satisfy the daily need for hot water.
Our ongoing project is investing in solar energy in order to limit the hotel environmental footprint for what concerns energy. Our bulbs are all low-power and, year after year, we change them into more efficient ones. Air conditioners are all class A and their energy wastes are constantly monitored.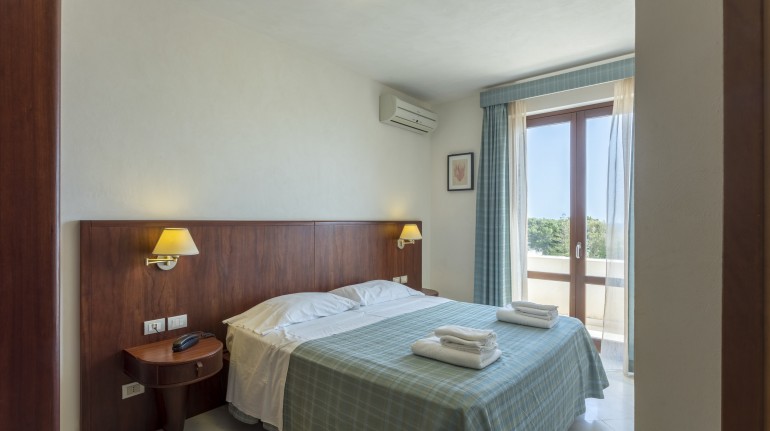 Recycling levels are high, thanks to the formation our staff received. We installed several collection centers inside the hotel where all guests can differentiate their garbage.
In the huge Auralba's garden, we don't use either chemicals or pesticides. We irrigate with a water-saving intelligent system, in order to minimize water waste. We take care of garden disposals ourselves, thus limiting the amount ending in dumps.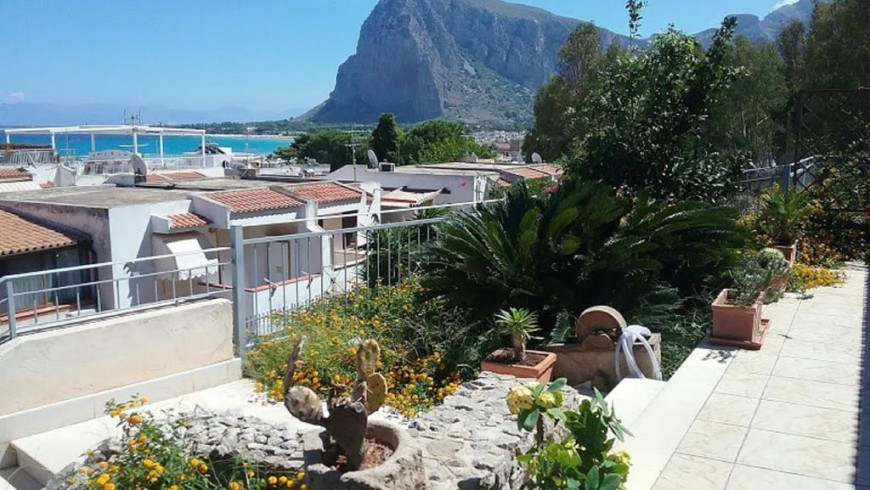 What does it mean to you to be an Ecobnb?
For us, being an ecobnb is respecting the ecosystem surrounding us through natural local resources, sustainable practices and preserving the local economic model. In our job, we try by all means to limit wastes, especially water. We cook traditional products and we try to choose receipts able to reuse raw materials. We constantly address local producers, in order to have always fresh products.
Fresh and local products buffet, photo Ecobnb
Tea corner at Auralba, photo Ecobnb
Being an ecobnb means as well to encourage community economy, investing in the formation of local staff; offsetting CO2 amount for the working environment; creating a sincere relationship in the team. Harmony in the team is, in fact, essential to provide the best offer to guests.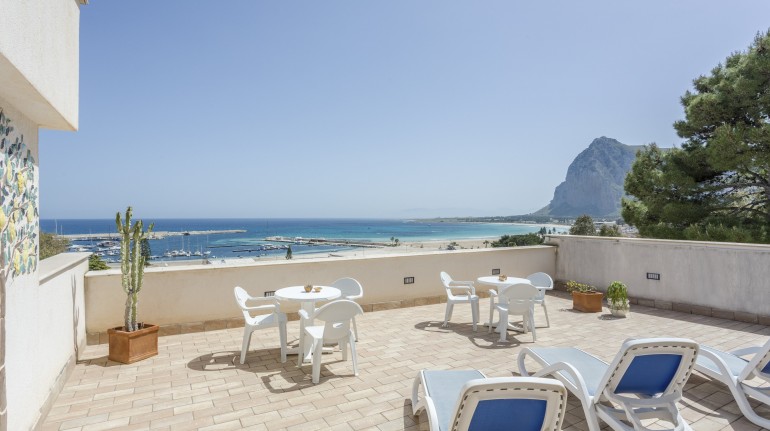 We want to say something about local associationism and entrepreneurship's network. We are part of Associazione Operatori Turistici di San Vito (AOTS), which is active in local sustainable and social development.
We are also part of a business network promoting bike and diving itineraries. The network, named West Sicily, has the aim to encourage sustainable tourism in Trapani province and let people know the thousands possible biking and diving itineraries that the territory can offer.
What green itineraries do you suggest to your guests?
Specifically talking about green itineraries, our hotel firstly offers to his guests a human experience, made of relationships, traditions, local cuisine experiences, in the respect of natural and cultural place's peculiarities.
San Vito is naturally suited for outdoor sports, offering a wide choice of naturalistic itineraries, that we keep suggesting to our customers.
Among those, there's the renewed Zingaro Natural Reserve, Monte Monaco pathways, Calamancina and Monte Cofano bays, and the cliffs recently become famous among climbing lovers.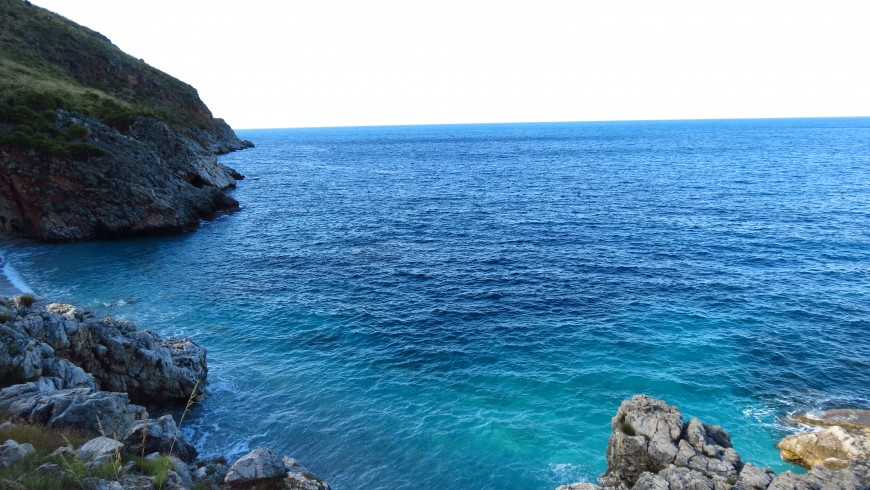 Zingaro Natural Reserve, photo Wikimedia
Cofano Mountain, photo via Wikimedia
Zingaro Natural Reserve, photo via Wikimedia
Sunset on the sea from Auralba hotel
Thank you Rocco for the interview!
A slow and sustainable journey discovering the amazing nature, sea, traditions and typical products of Western Sicily, where comfort and respect of the place go hand in hand. An eco-friendly tourism experience on which Auralba and its young innovators bet. We hope they will get the results they deserve. We wish good luck to this guys, inviting you again to make Auralba the starting point of your next travel to Sicily. "The most beautiful place in the whole world" as some beautiful minds of the past wrote.
Front picture by Samuel Ferrara via Unsplash