Imagine a clear blue sea and white beaches, pristine, like the ones you see in some calendars. Many of you will think of some distant tropical island, many of you but not those who live in Sicily, and more precisely near Zingaro natural reserve. Those lucky enough to live close to this protected area definitely know the natural beauty of the place and the beautiful beaches that are hidden.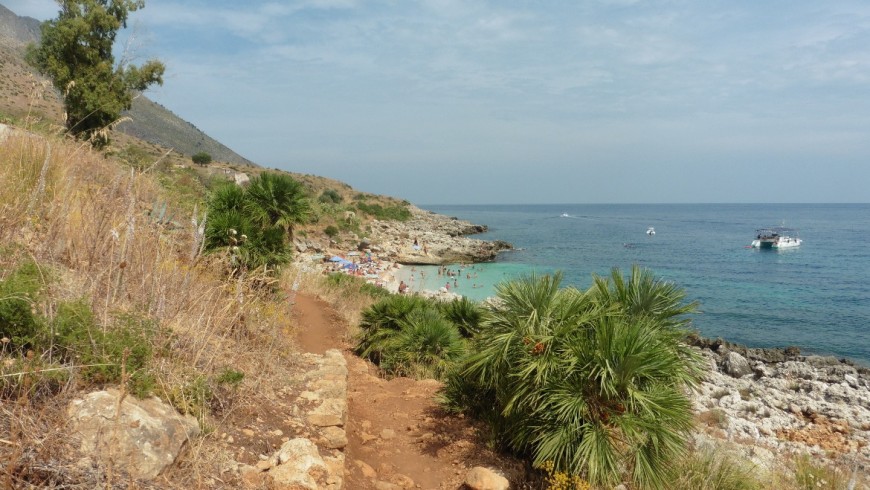 This green area, which is the first natural reserve in Sicily, is located in the western part of the island and is bounded on the north by San Vito lo Capo and on South from Scopello village. The two entrance are about seven kilometers and the only connection between the two are small paths, walkable, that branch among the green of the natural reserve. Going through them you can reach several caves such as Siino, Prehistoric Caves of Uzzo and the Cave of the cork.
If you head to the mountains you can reach the summit of Mount Passo del Lupo (868 m) of Mount Speziale (912 m) or Mount Scardina (692 m).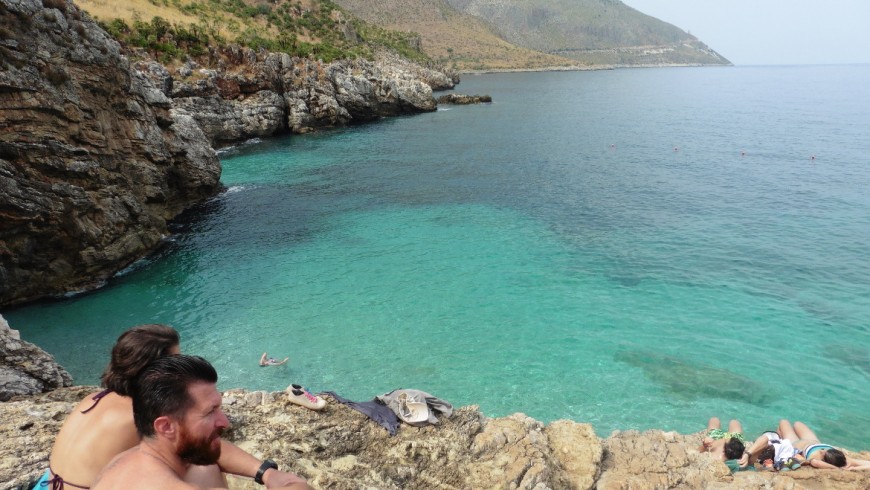 But it is when you try to reach the sea you'd really come across landscapes that leave you breathless.
Through narrow and hidden paths you can reach the famous bays of the coves with shallow waters that often create real beaches.
Here the sea is crystal clear and so transparent that you can see the bottom staying on the trails, without even getting closer to the water. You cannot miss the quiet Cala Tonnarella dell'Uzzo and the wild Cala Marinella.
The reserve was created thanks to a strong environmental initiative of the residents who in 1976 opposed the construction of the coastal-Scopello San Vito Lo Capo already during construction. Numerous initiatives of the environmental world, culminating in a large protest march, forced the Sicilian Region to commit to expropriate the area, recognized it as land of great environmental interest.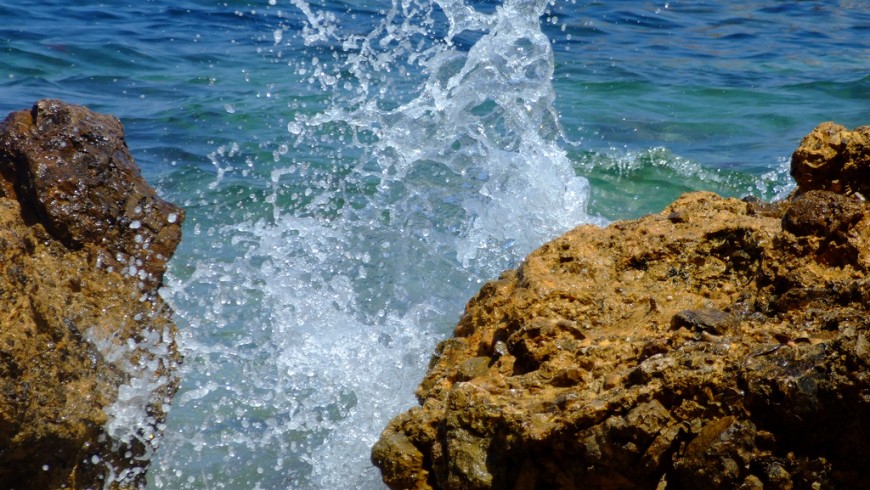 The definition could not be more appropriate considering that the reserve is rich in plant species, that are in fact more than 700. You can find the dwarf palm (symbol of the reserve), olive trees, prickly pears, various terrestrial orchids and lavender.
There are also many birds that live in the reserve, mainly raptors: peregrine falcons, kestrels, buzzards, owls and Bonelli's eagle. Even the mammals that live there are numerous, including rabbits, weasels, hedgehogs and foxes.
The entrance to the reserve costs 3 euros and the trails are of varying difficulty depending on the destination. In the summer you should follow them avoiding the hottest hours of the day. In the days when the Sirocco wind pulls, the reserve is closed to prevent the fire trigger.
Zingaro Natural Reserve is undoubtedly one of the most beautiful places of Sicily and Italy. If you are looking for Caribbean beaches could first try to make a jump here, you will not be disappointed.
Info: find your eco-friendly hotel close to Zingaro Natural Reserve
Contact Zingaro Natural Reserve, info@riservazingaro.it, toll-free number: 800-116616
Cover photo by Andrea Merusi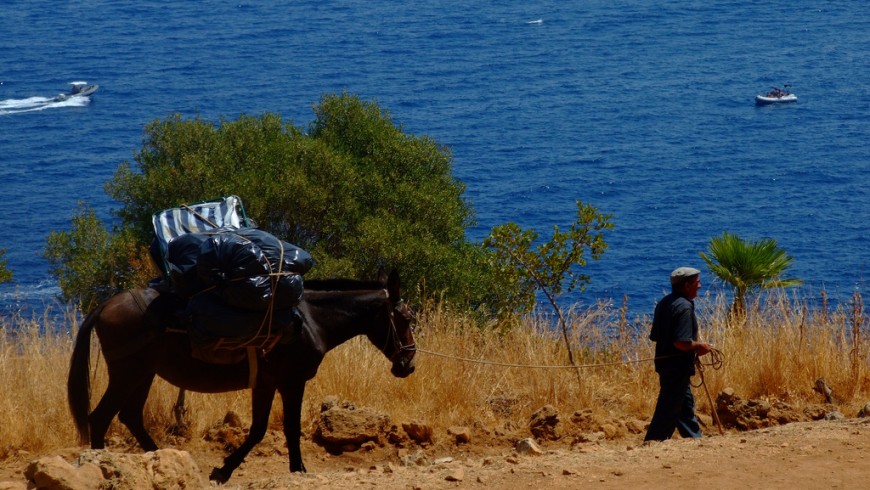 You might also like: